Custom Wheel Manufacturing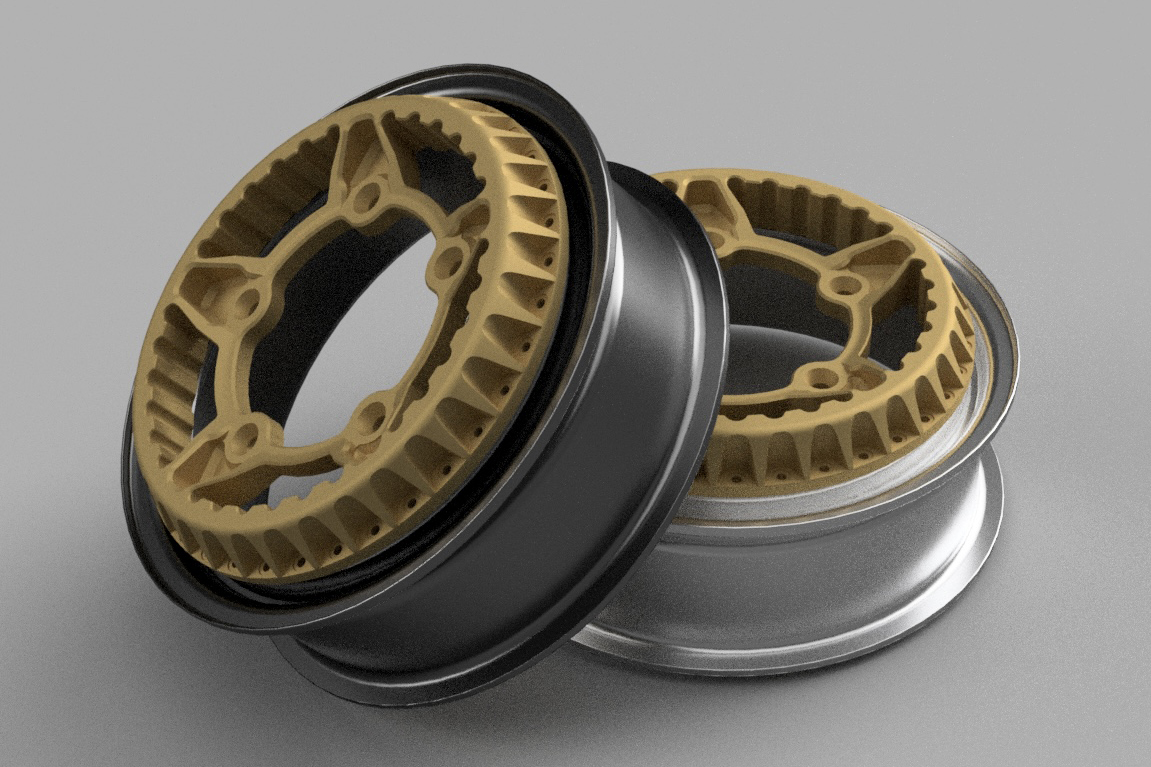 Custom Wheel Manufacturing
We are proud to offer a unique service to produce entirely custom wheels from scratch in our facility.
Each wheel can be designed entirely to the clients specification. Each setup is designed to work with a 3-piece construction, which we will help you choose to best suit the design / vehicle.
All designs are conducted in the following stages:
– Design – Creating your initial block drawing
– Feasibility – Typically we can direct the design at this stage to manage tooling / cost estimates
– Final Design – usually involving visual refinement
– Design Fixtures
– Spec Dish/ Barrels And Hardware
– Programming
– Machining
– Post Finishing / Dressing
– Surface Finishing (Polishing /Anodizing / Painting Etc)
– Optional Assembly
– Optional Tyre Fit / Balancing
– Optional Delivery / Collection
GH35 - Designed for Danny K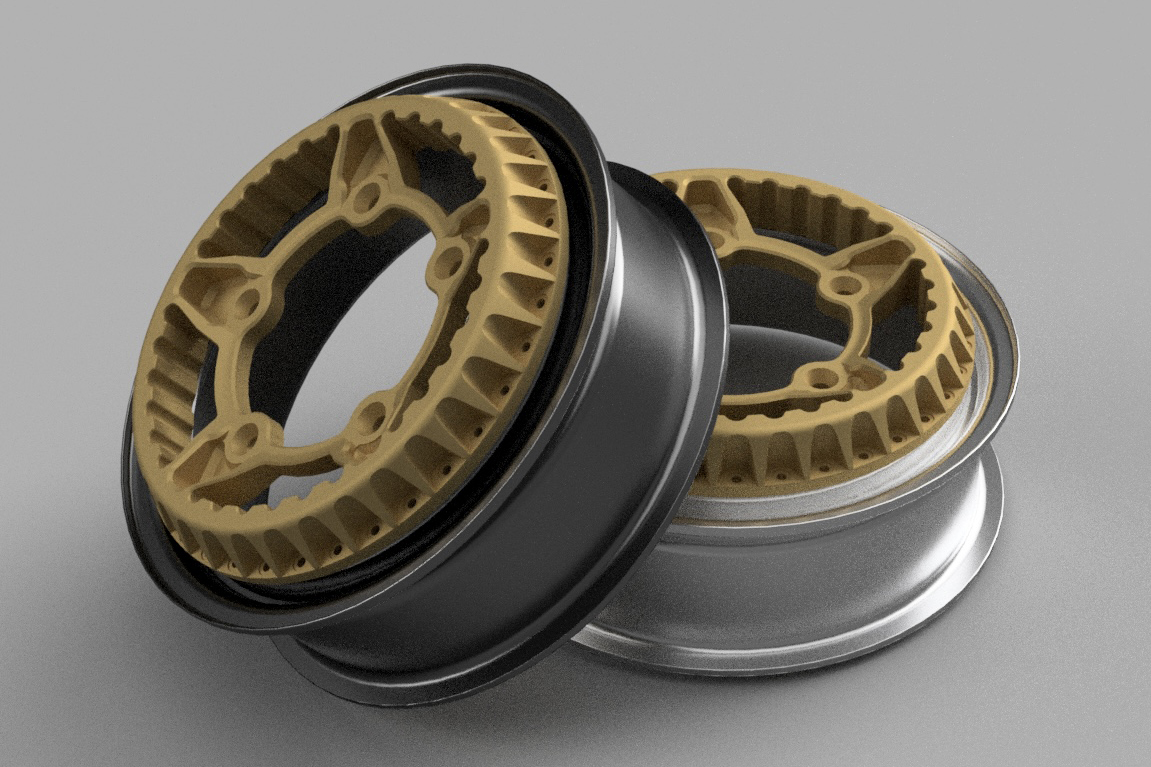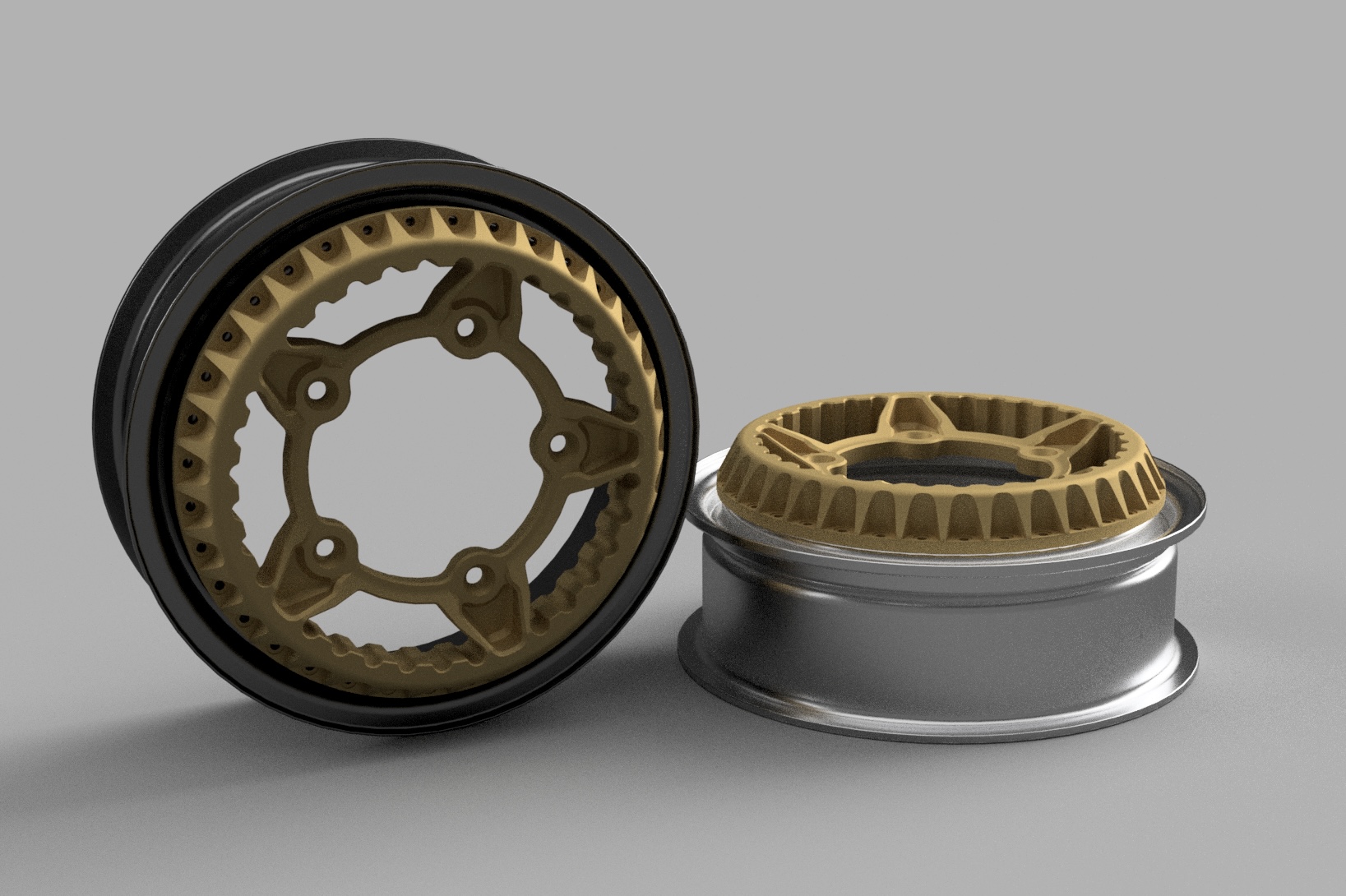 As an existing owner of a set of LB Split Rims, Danny came to us again for his latest project. Having amassed a serious amount of praise for his Turbo Bug on GT35 Split Rims, he wanted to follow a similar route for his next Bug, with a reworked wheel design.
Sticking to the 17″ face mounted design, we began the design process with the GT35 CAD files. We decided to adapt the centre bore styling, adding concaved spokes to replace the flat-face design originally utilised.