MOA Seamless Air Suspension Tank Range – What best suits your build?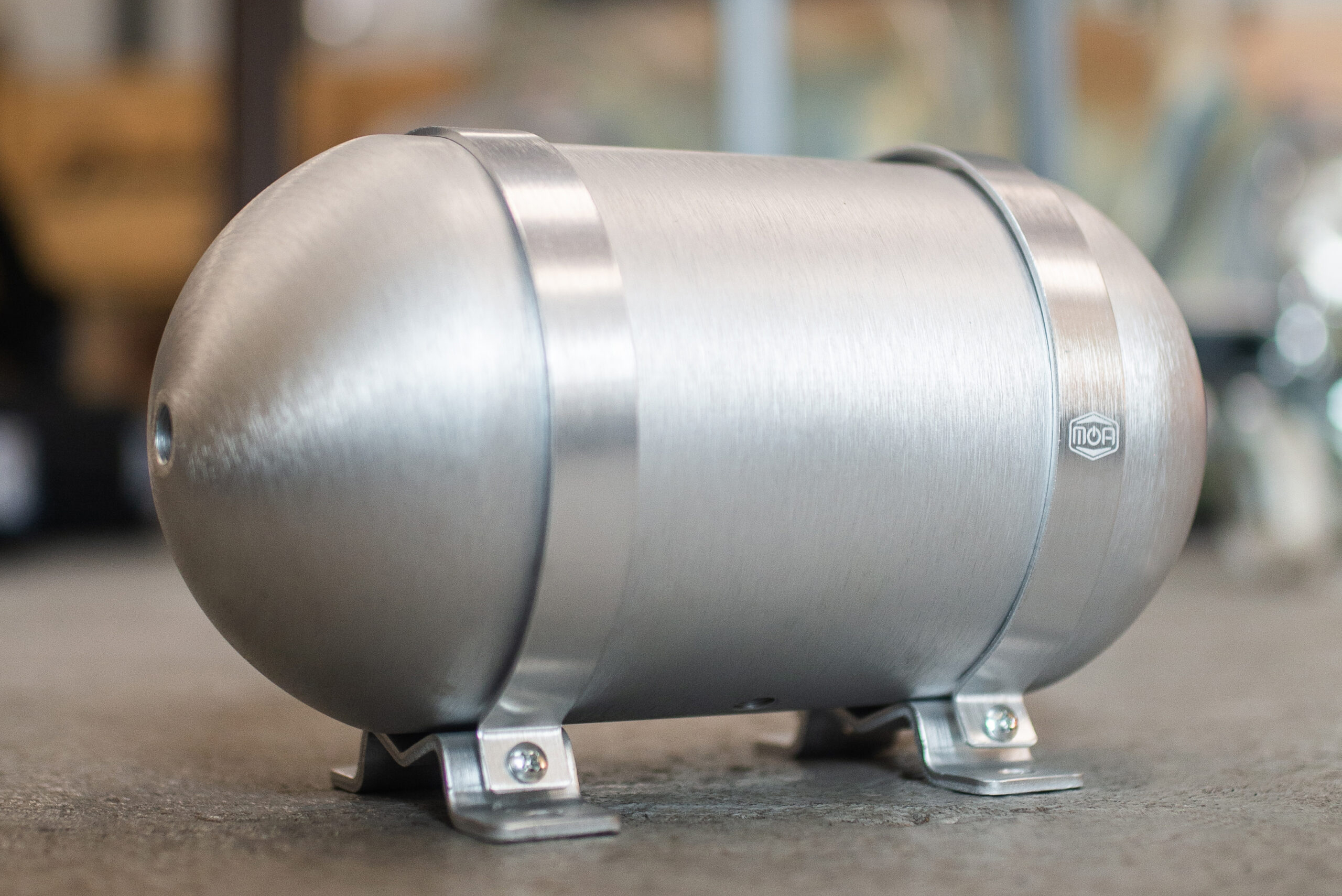 Seamless Tanks for Air Suspension – what best suits your build?
---
Tanks suitable across all platforms and build requirements by MOA
Tanks are a key requirement for onboard air storage, whether this is for air suspension or for off road applications. Capacity and sizing of tanks goes hand in hand. This is where MOA have manufactured a full range of seamless tanks. Varying from 1 gallon all the way through to 5 gallon to ensure you are never without air supply.
All MOA seamless tanks are manufactured from spun aluminium. This creates that "seamless" sleek design where no bulky welded end caps are visible; giving your build a simplistic yet modern aesthetic.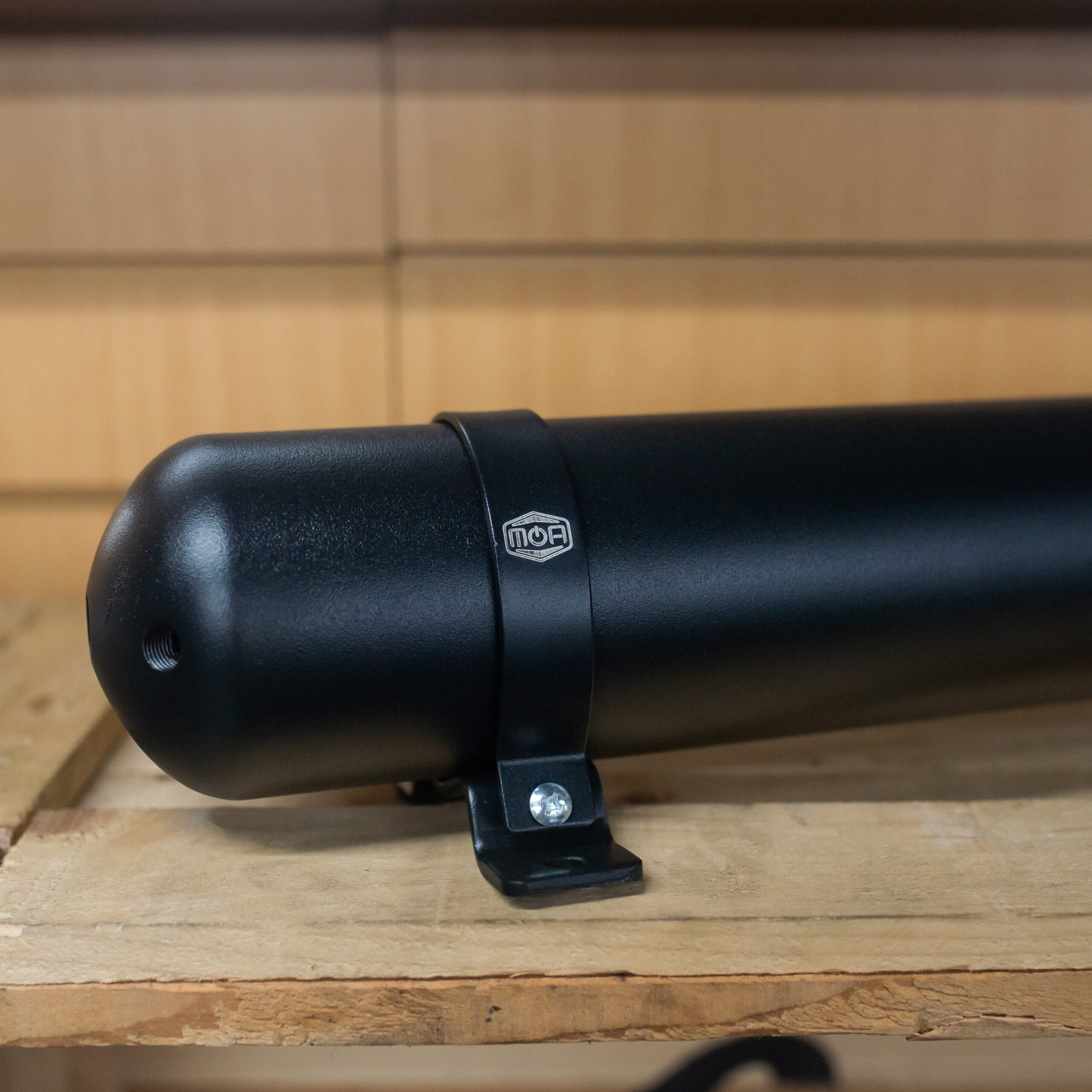 The full range of seamless tanks conform with the industry standard 1/4″ NPT and 3/8″ NPT imperial flow-formed ports to ensure the cross compatibility with components and fittings from on-board air and suspension manufacturers such as Viair, Accuair and Airlift. Available in Raw spun aluminium finish and Powdercoated black. The full range have a pressure rating up to 200PSI, suitable for any pneumatic vehicle installation.
Deciding on what capacity seamless tank you need
With the full range of tanks varying from 1 gallon to 5 gallon. There is endless capabilities to what systems they are suitable for. Smaller on board air supply kits (usually for off road purposes/instant tire inflation) would typically use a tank with between 1 gallon and 2 gallon capacity. This gives ample instant pressure to inflate a tyre at roadside or for switching tire pressures between terrains.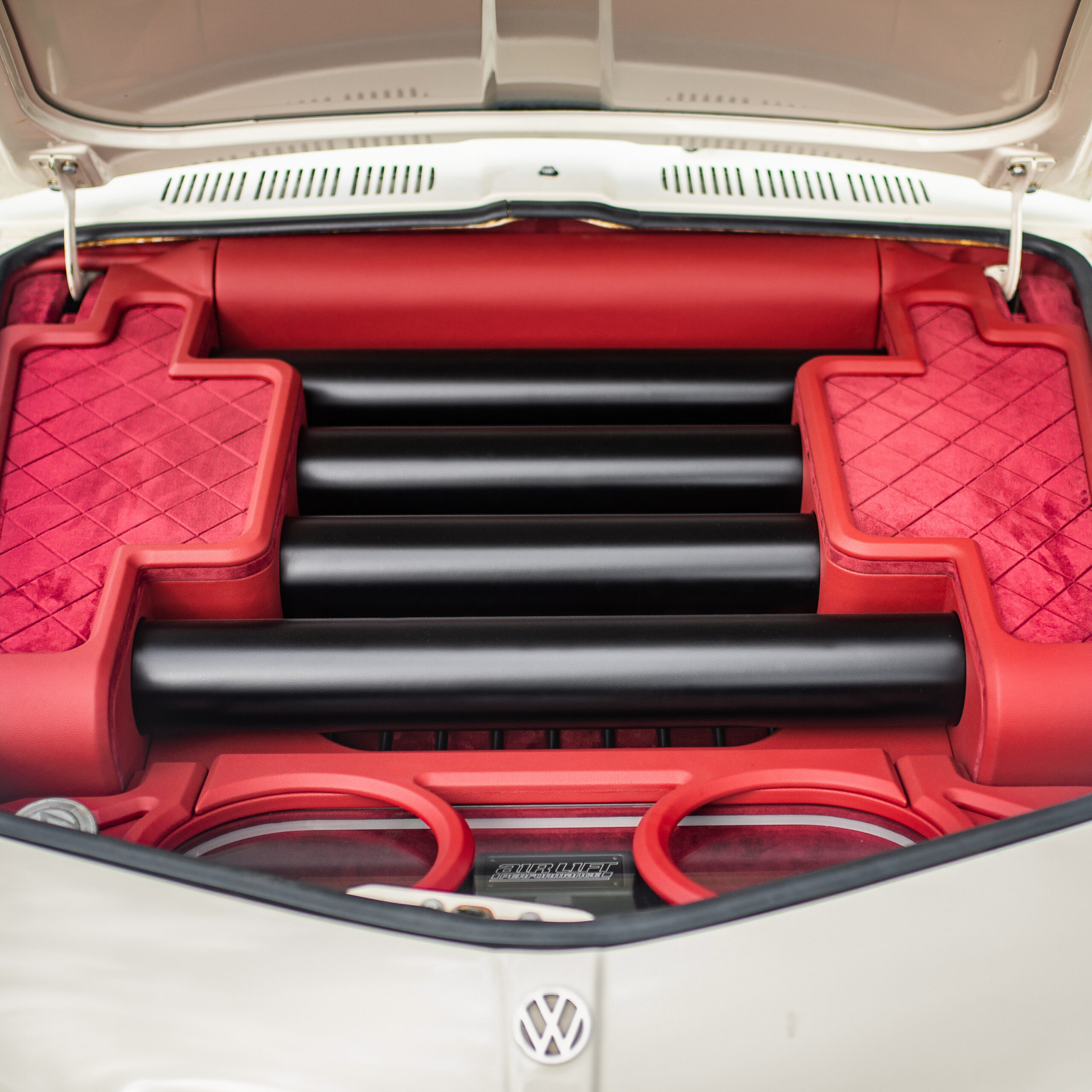 The larger capacity seamless tanks by MOA are perfect for air suspension applications. Sizes 3 gallon through to 5 gallon give plenty of capacity to lift/drop your vehicle when required. An MOA 4 gallon seamless tank would get you roughly around 2 full lift/drop cycles of your vehicle before the need to refill. If you require additional capacity for your air supply, the tanks can connect in circuit to instantly double the amount of air storage.
Deciding on what size seamless tank you need
The sizing of MOA's seamless tanks was an in-depth thought process. Given the all changing trends within the modified car world and increasing demand for weekend/converted camper vans. Sometimes finding a tank to fit specific applications can be difficult.

Skinny Range (1 Gallon & 1.5 Gallon Seamless Tanks)
With this in mind, the 1 gallon & 1.5 gallon Skinny and Stubby range is now available. These sizes are perfect for vehicles where space is an issue. The Skinny tanks range are only 100mm in diameter and with hardwearing aluminium composition of these tanks allows them to fit under vehicles perfectly where space is a factor and no chance of rust when exposed to elements!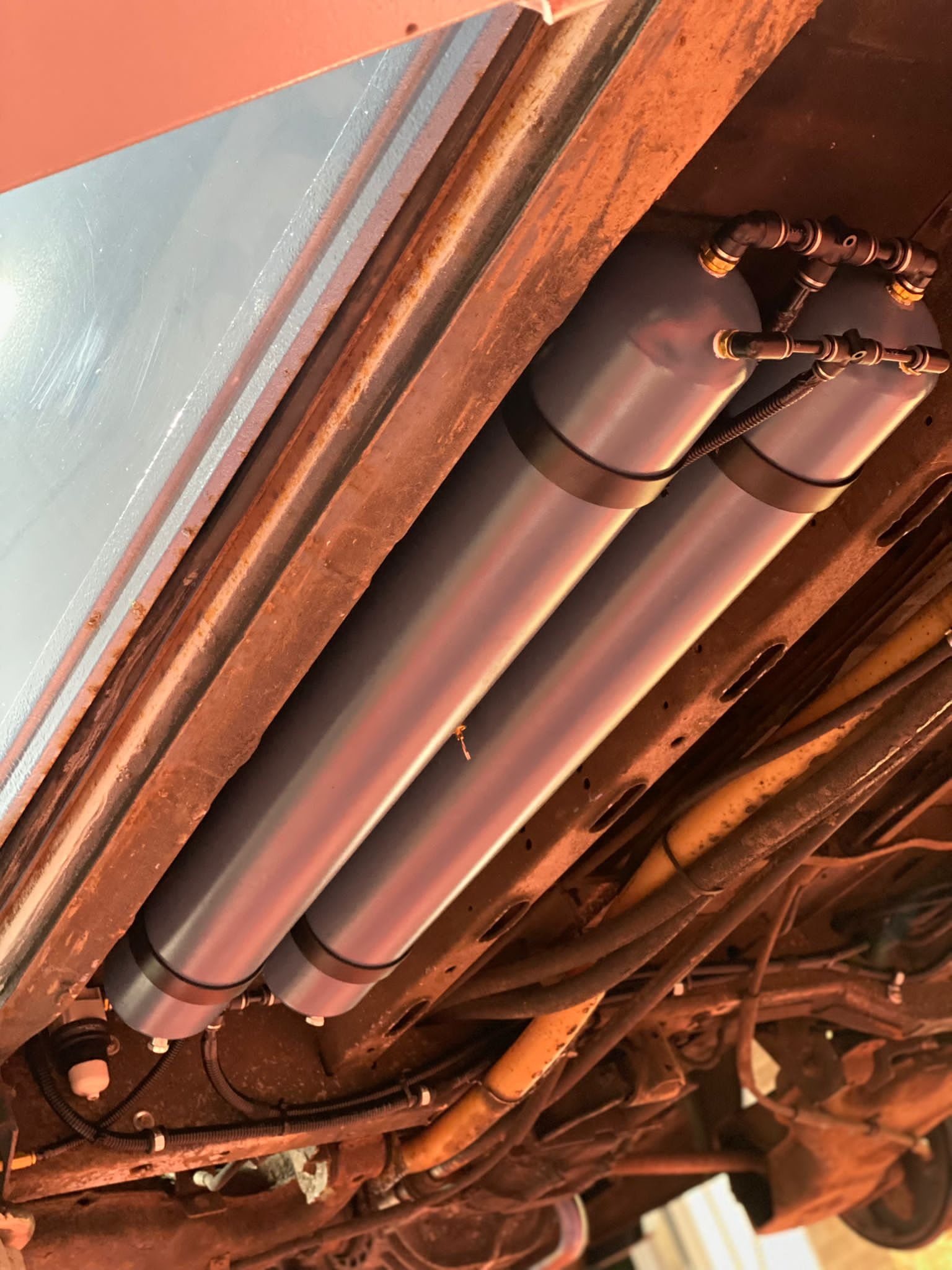 Stubby Range (1 Gallon & 1.5 Gallon Tanks)
The Stubby 1 gallon & 1.5 gallon tanks are 168mm in diameter and measure in at 200mm and 250mm respectively. The narrow width makes these tanks suitable for mounting in wheel wells, under rock 'n' roll beds or even in unused cupboard space. With the design of the brackets, it also makes ease of installation as they can be mounted vertically in confined spaces. Simply install the brackets in desired location and desired distance apart, then slip in the tank and clamp down to secure.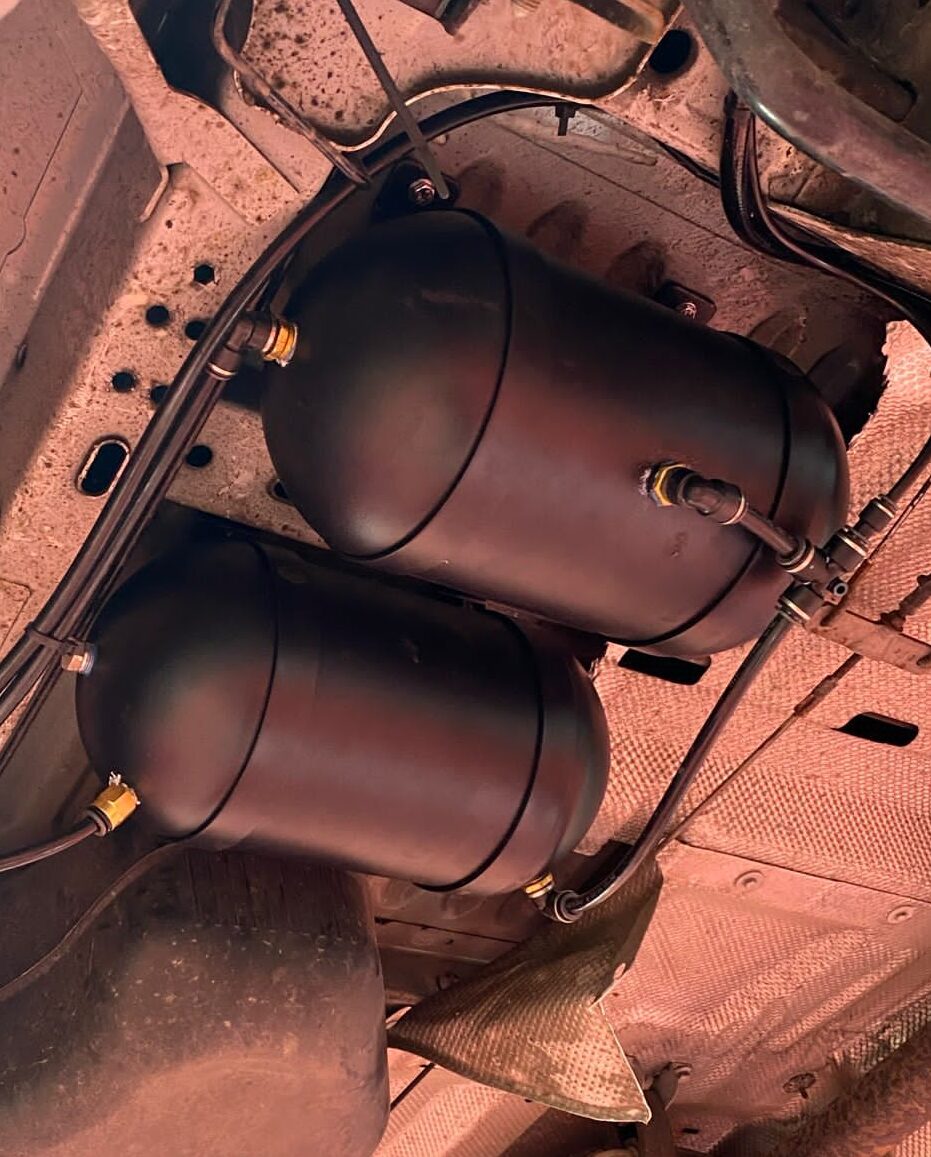 3, 4 & 5 Gallon Seamless Tanks
The larger dimensions of MOA seamless tanks (3, 4 & 5 gallon) are all supplied in 168mm diameter. These sizes are more suited to air ride applications, choosing the width to suit desired location of install. Our best seller is the seamless 4 gallon tank which is perfect across all air suspension applications and vehicles. The most common installation place for these tanks would be as part of a boot build, within a luggage area or under the bonnet/hood of air cooled vehicles.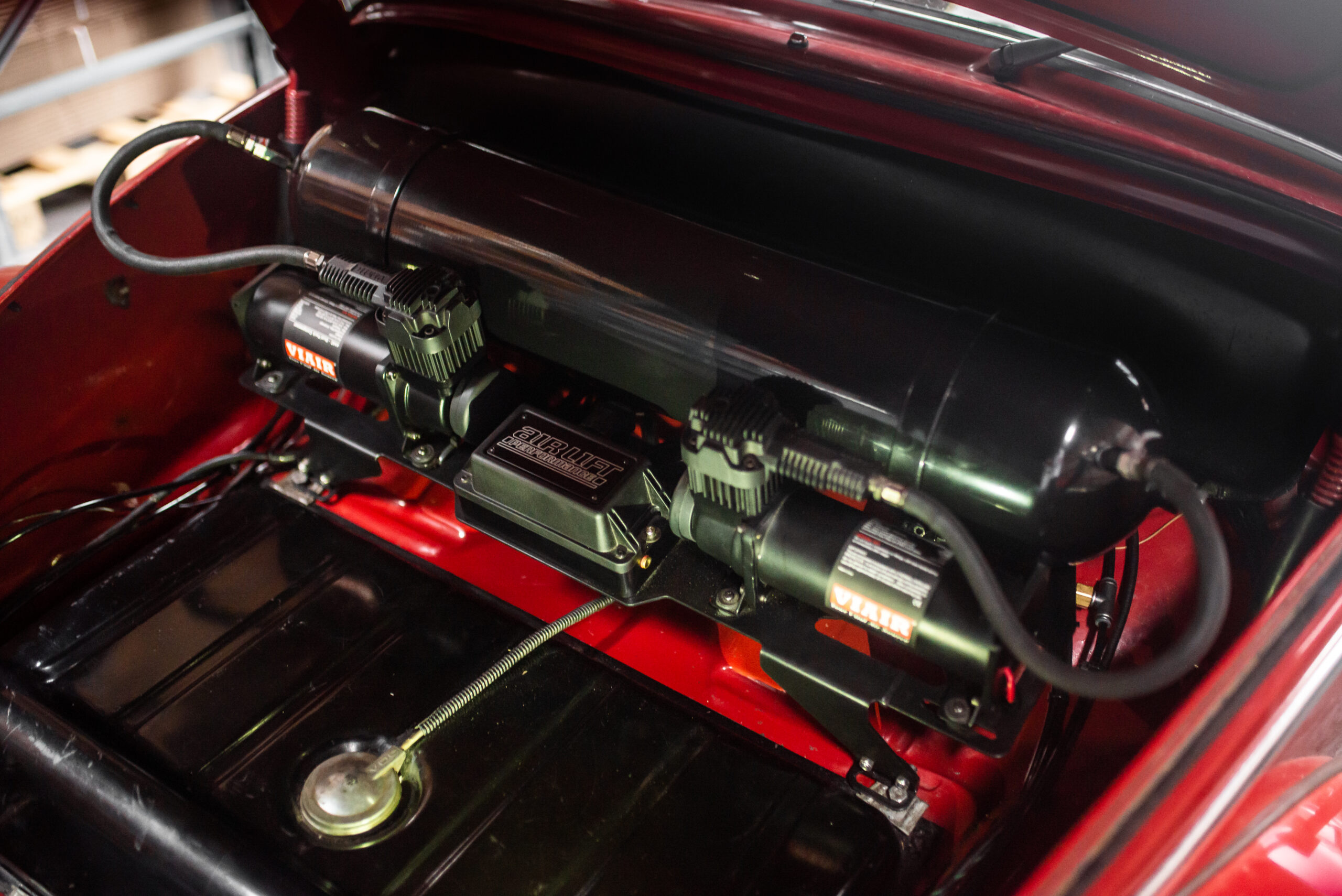 Where can I purchase?
The full range can be found here
For anymore queries regarding the full range of MOA tanks do not hesitate to get in touch.