Customer Rides – Rob's '64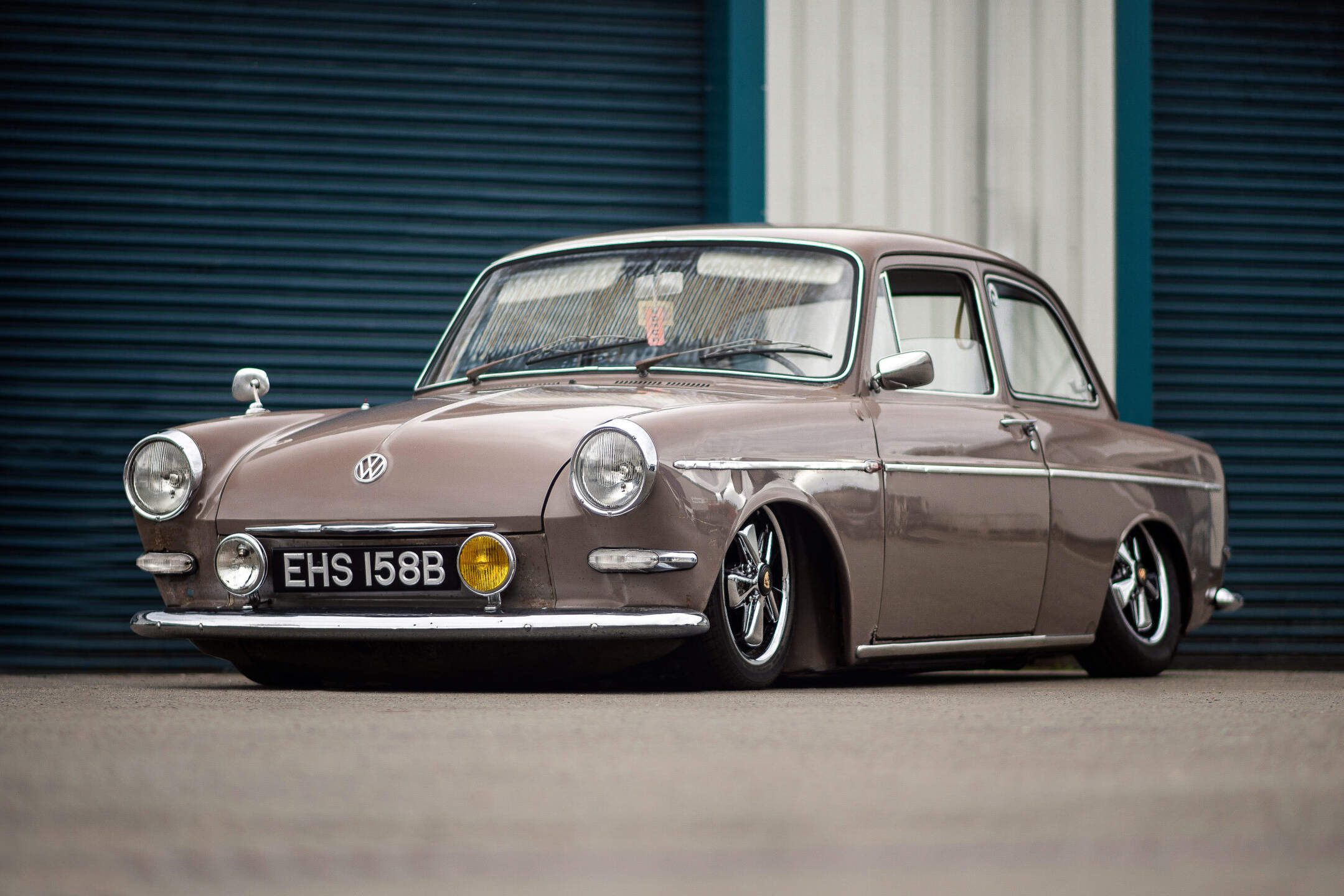 Rob's 1964 Notch
Limebug-Equiped Type 3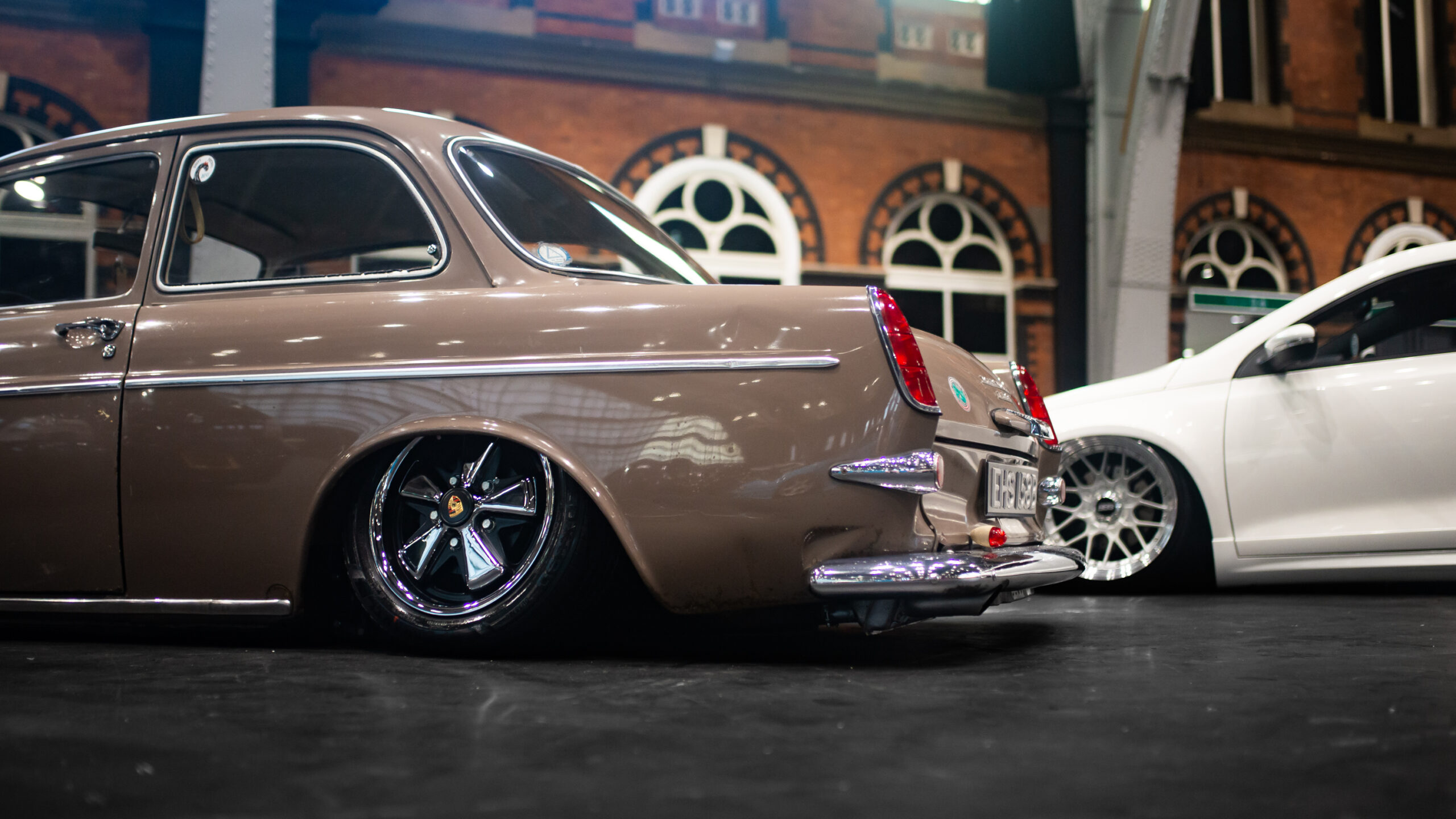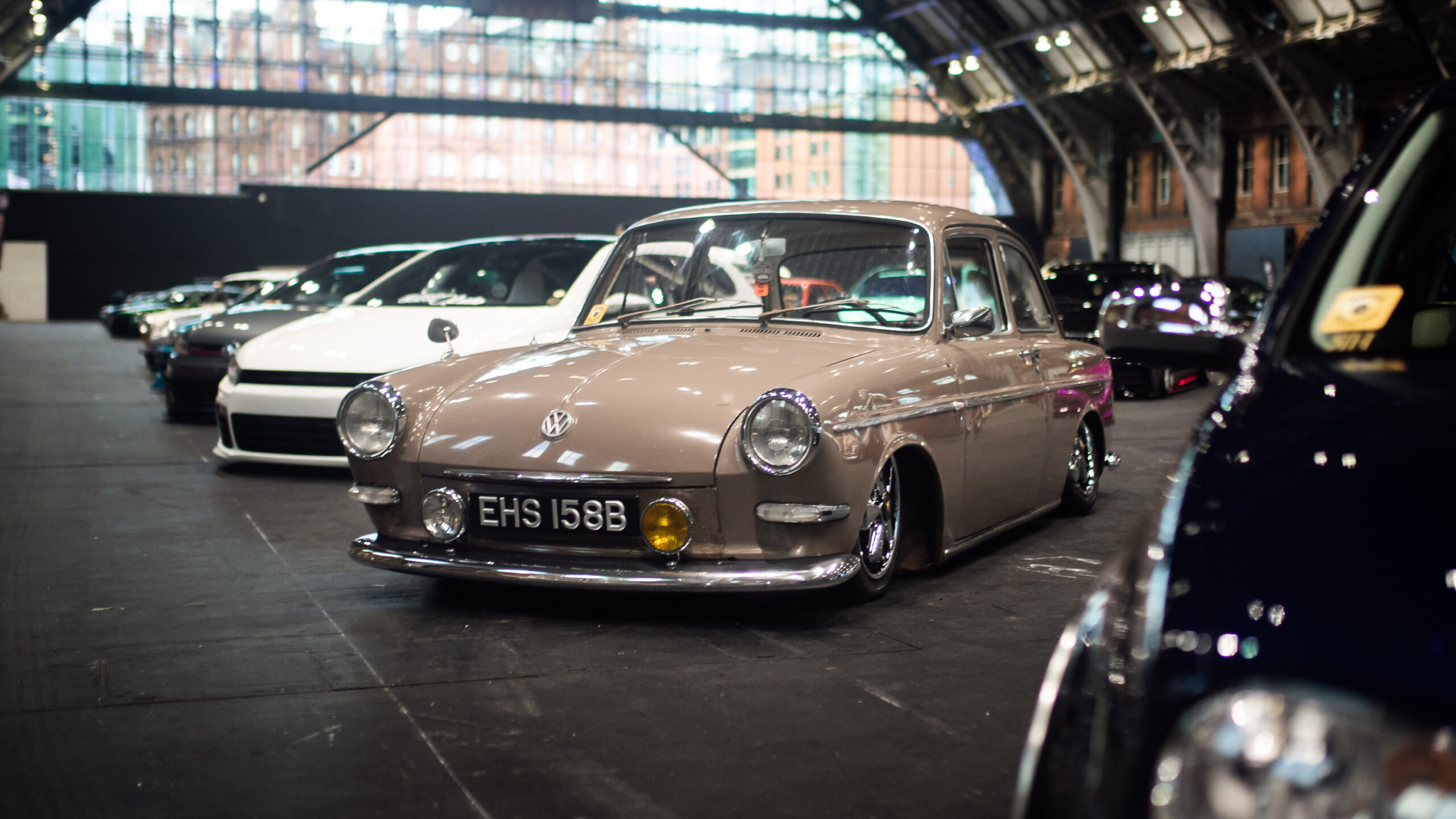 A long time in the making, Rob's Notchback will be familiar build to many, throughout it's various stages of modification. Upon his Type 3's first visit to Limebug HQ, Rob was running our air system in the front, and a static drop in the rear (banner image). Although this looked great, it was safe to say it didn't drive brilliantly. Looking to follow a similar path to many of our other customers, Rob chose to fit a Swing Axle Cantilever System to the rear axle. This tucked his Detailed Fuch perfectly, looking great on display at FittedUK 2021.
A year on, it was time for this Notch to take things to the next level. Moving the direction of the build towards Old School Racecars, Rob Decided to change the rear stance. Thanks to the modular parts which make up our Cantilever Air Kit, he was able to convert the system to work with a freshly refurbed IRS rear setup. This corrected the camber massively; however Rob wanted more. He chose to run our IRS Extra Low option, which with some small notches and adjustments allows the often frowned upon platform to sit a lot lower. Now the entire pan was sat on the floor, it was time for the next addition to the project – wheels.
For his rim setup, Rob wanted to pay homage to the classic drag racing wheel 'Ercos'. We used our CAD Design software to mock him up a set of 16″ faces, using a BBS 34 Hole lip setup. We built these to a square set, finishing the faces, lips and barrels in a Matte Black. Aligning with our history of detailed builds, we wanted to go the extra mile on Rob's Splits. We built him a one-off custom set of domed adapters, which doubled up as a centre cap/hub, protruding from the flat face of the rim.
Alongside all of the Limebug goodies fitted to his Type 3, over the months Rob has continued to add more and more parts. To suit the racing inspired looks of the build, the engine has recieved a serious amount of tinkering. The most relevant part to mention is the Garret GBC17 Turbo Kit, giving his engine that extra 'umph'. More modifications Rob has made include: Drilled/Grooved Wilwood Disks, Porsche 550 Spider Mirrors, Half Cage, Harnesses – The list continues to grow longer and longer.
The Specs:
4″ Type 3 Jawbreaker Beam
IRS Cantilever Kit (Extra Low)
15″ Detailed Fuch (Staggered)
16″ ER34 Split Rims (Latest Addition)
MO430 Air Shocks
Wilwood Drilled/Grooved Disks
MST Rocker Covers