Tie / Track Rods Explained (Sizes, Threads and Nuts Sizes, All Years)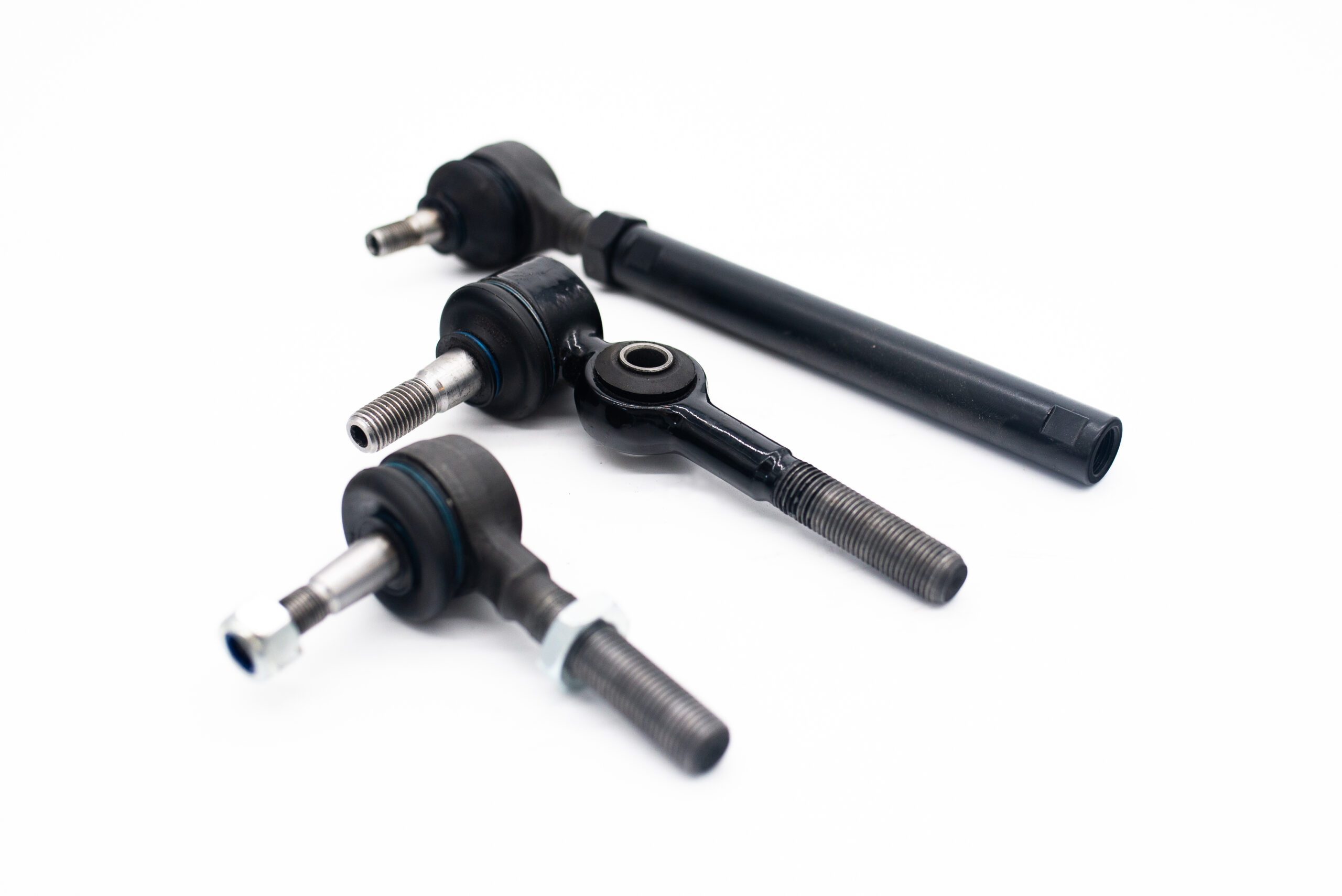 Track Rods Explained?
Are track rods the same length on RHD and LHD Beetle's and Ghia's?, do they just flip over each way? Simple answer is no, but don't worry we can help!
Here are the OE measurements of Track rods on standard Beetle's Ghia's, Trekker's, and Friddy's (All data is stock width measurements):
LHD 620mm & 210mm(this is the Track rod Rail only)
RHD 650mm & 190mm (this is the Track rod Rail only)
What happens when narrowing the beam?
On narrowed vehicles, you can either narrow your stock beams which can be a little difficult or buy strengthened cut to length versions, we prefer the latter.
We can provide any size, length for LHD or RHD for Link Pin or Ball Joint Beams with short lead times. These are produced in over size high tnesile steel tubes, correctly tapped with RH and LH thread to original speciifcation, allowing a safe and trouble free installation.
Nut Sizes? What does it Mean, and how do I check which is right for me?
Simply put, there are two main sizes for tie rod ends, the studs which locate into either the pitman (steering) arm, or the spindles (steering knuckles) are of either an M10 or M12. The most effective way to establish your tie rod end size is to see if either a 17mm or 19mm fits the nut, this can respectively identify which nut size and hence which tie rod end is suited to your setup.
M12 use 19mm Spanner
M10 use 17mm Spanner
NOTE: Various makes and models of steering Arms and Steering Knuckles have different sized holes, so there is no "one size fits all" rule for this.
RHD – For Right Hand Drive Models
17mm Nut (M10 1950-67)
Inner Left
LH Thread
Flat Head
Long Rod with Eye
M10
Inner Right
RH Thread
Kinked Head
Short Rod
M10
Outer Left
RH Thread
Flat Head
Short Rod
M10
Outer Right
LH Thread
Flat Head
Short Rod
M10
19mm Nut (M12 1967-79)
Inner Left
LH Thread
Flat Head
Long Rod with Eye
M12
Inner Right
RH Thread
Kinked Head
Short Rod
M12
Outer Left
RH Thread
Flat Head
Short Rod
M12
Outer Right
LH Thread
Flat Head
Short Rod
M12
LHD – For Left Hand Drive Models
17mm Nut (M10 1950-67)
Inner Left
RH Thread
Kinked Head
Short Rod
M10
Inner Right
LH Thread
Flat Head
Long Rod with Eye
M10
Outer Left
LH Thread
Flat Head
Short Rod
M10
Outer Right
RH Thread
Flat Head
Short Rod
M10
19mm Nut (M12 1967-79)
Inner Left
RH Thread
Kinked Head
Short Rod
M12
Inner Right
LH Thread
Flat Head
Long Rod with Eye
M12
Outer Left
LH Thread
Flat Head
Short Rod
M12
Outer Right
RH Thread
Flat Head
Short Rod
M12