Gen II Beams – The Ultimate Guide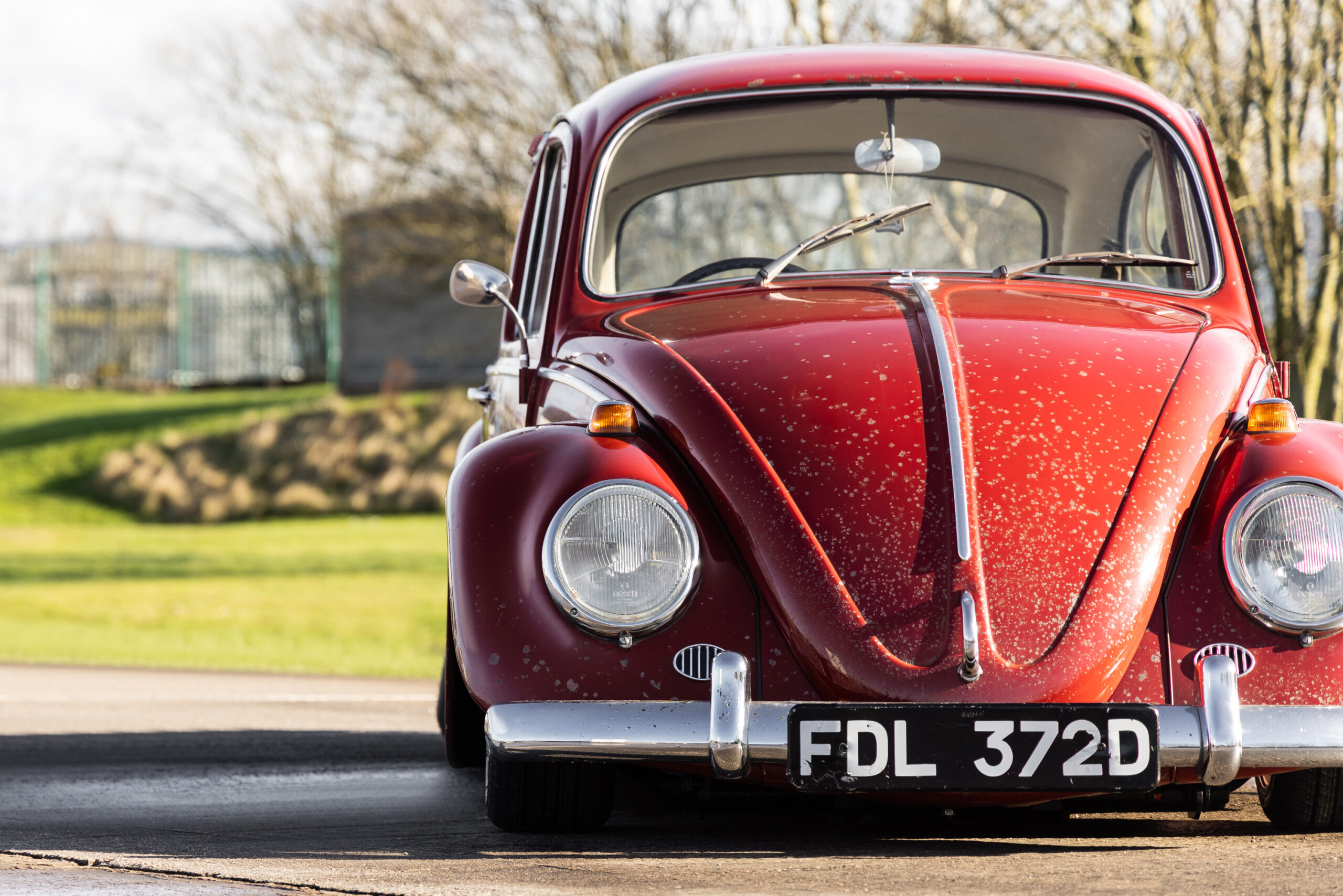 From bodge jobs to full-on fails; many tinkered with Type 1 vehicles are still operating on out-dated Front Axle designs. Although for years now, aftermarket retailers have sold weld-in adjuster kits to raise/lower your Beam, without precision cutting and welding these kits have never been a good solution. From twisted Beams to fouling shock towers, a quick Google search reveals many cases of disaster. Following on from this, multiple parts manufacturers began to evolve their very own narrowed/adjustable Beam kits. Despite being a lot less problematic than the OG self-narrowing kits, we found that there were still many flaws in the design. Strongly considering elements such as Shock Towers and Inner Bushings, we came up with the Gen II blueprint: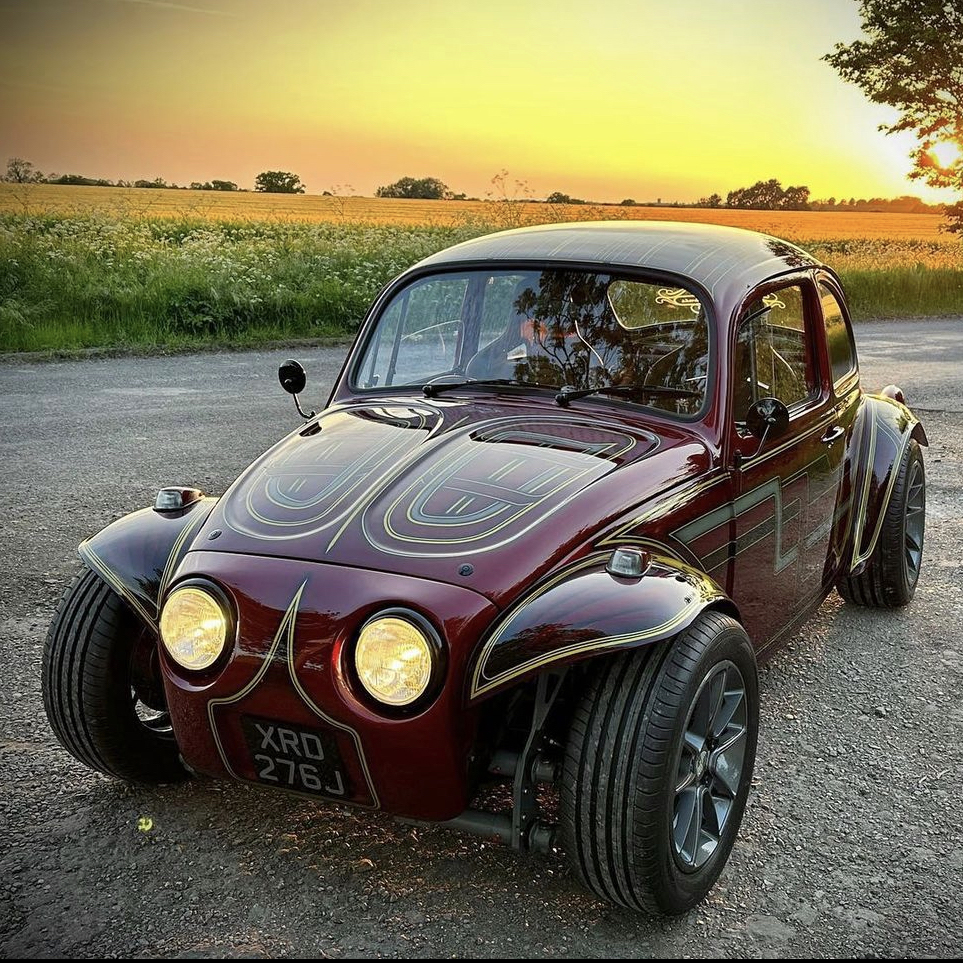 Stock Width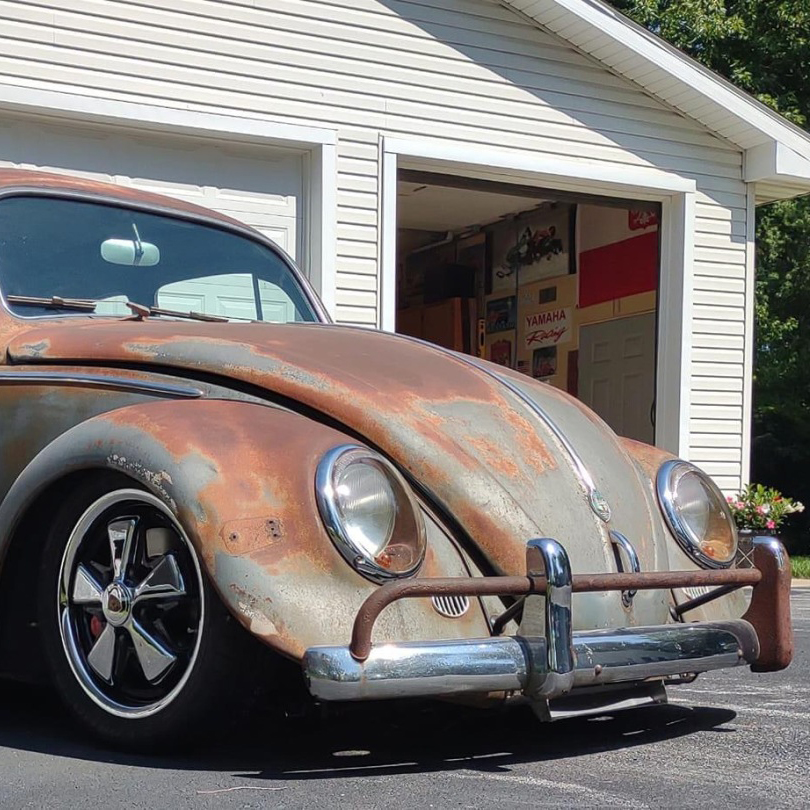 2" Narrowed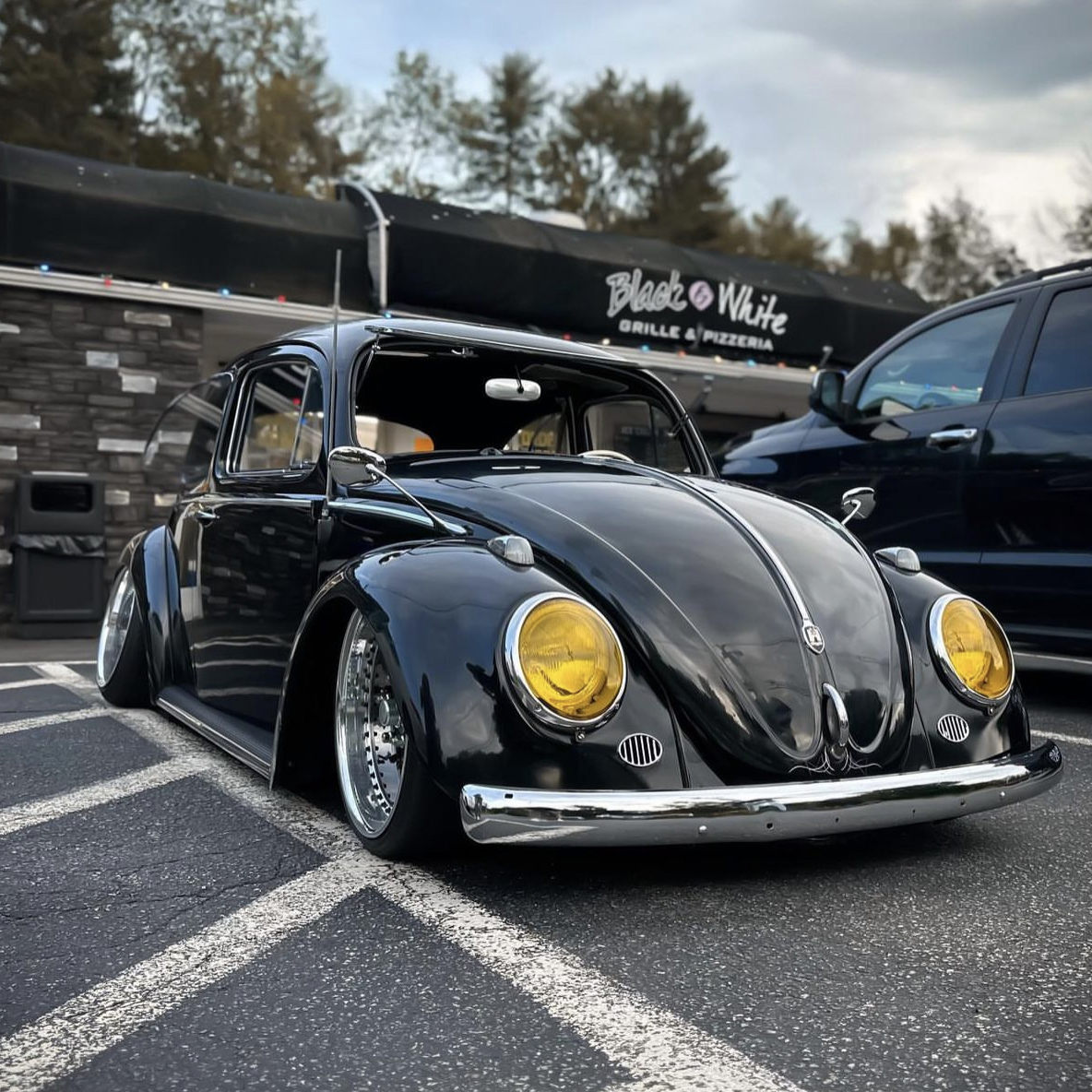 4" Narrowed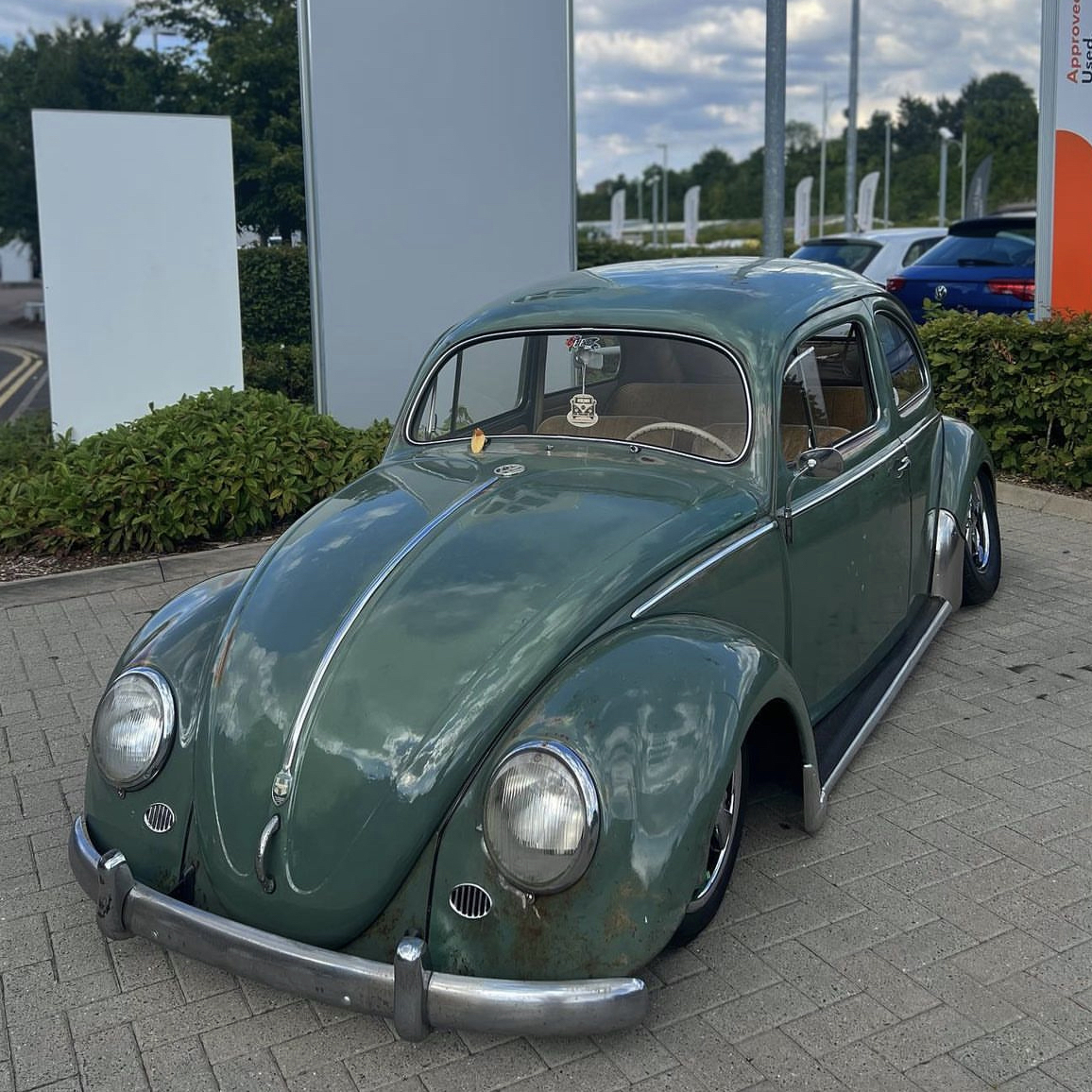 6" Narrowed
Stock Width: As it comes from the factory. Our OE length Beams are perfect for those looking to complete a restoration on their Type 1. Working with all of the factory fixings such as track rod lengths, theres no need to replace the entire front axle if some OE parts are saveable. Due to the long width of the Stock Length axle, any aftermarket wheel will struggle to fit under the arches; however those styling a Sand Rail or similar may want the extra front width.
2″ Narrowed: Wanting to fit a slightly wider wheel in the front without a dramatic tuck? Our 2″ front axles may be the best choice for your build… As seen above, Mike's 4.5″ Fuch fit great, clearing his arches without losing the face of the wheel.
4″ Narrowed: By far our best seller for many years now, the 4″ narrowed axle is a great medium in terms of width. Providing plenty front tuck for those wide wheels/narrow stance, this Beam can be used with a wide variation of setups. It's also worth mentioning that if you ever want to decrease the amount of tuck you have upfront, spacers can always be added to combat this.
6″ Narrowed: For those after an extremely narrow front end, we can provide a 6″ narrowed axle (with or without shock towers!). Alongside our specially designed parts for 6″ (more info to follow), this setup can be just as driveable as the wider iterations available.
NOW YOU'VE CHOSEN YOUR WIDTH, SERIES SELECTOR
Choose your weapon!
WHAT MAKES A GEN-II LIMEBUG NARROWED BEAM SPECIAL?
Adjustable / Air Ride Aircooled Narrowed Modular Beams, Unlimited Upgrades / Customisation for any Application
Narrowed front beams have become one of our foundation and most popular lines. Our Titan (Static) and Jawbreaker (Air Ride) Series beams have paved the way for simple installation and feature rich design. The recipe has remained largely unchanged since conception with narrowed beams becoming the standard for any vehicle upgrading to larger wheels/ disk brakes and getting the front of the vehicle down. Proudly presenting the Second Generation modular beam brings a new freedom to evolve and sustain.
You Spoke, We Listened
We looked at the change in requirements from vehicles being built and customised. The Aircooled VW pan has long been the go to platform for not just custom builds of standard platform VW based vehicles, but kit cars, recreations, tributes, beach buggy's and all manner of automotive. The platform is one of the most versatile and long standing seen in any car manufacturers history, and with this comes the requirement for constant change and easily customisable front axles. Since Limebug's conception we have followed the change in trends through the ages and so many custom touches are added to each individuals beam for totally unique reasons the concept of a Modular Axle came to fruition.
What does this mean for my build / Installation /Maintaining
Gen-II offers the expansion room to change and adapt your build with time as well as maintain and upgrade your single beam unit with minimal upkeep costs. All spares available through our website. Installation has been simplified another step, the beams unique design also has added benefits when fitting or mocking up. Install the centre module first, then offer up the towers after to ensure perfect inner wings every time as well as not requiring ramps or a second pair of hands for installation or removal. One Core, Limitless Possibilities….
Inner Bushings
As many will already know, the factory inner bushings used in beams were made from Bakelite, which is poisonous to humans. Being aware of this, we needed to choose a different material, with safe/more effective properties. Made from the thermoplastic Polyoxymethylene (Delrin), our bushings designed to last. This material's properties provide our bushings with high stiffness, and great dimensional stability. Being such an import part of keeping the trailing arms in place, using one of toughest materials available was a must in our design. Note: All bushes are pre-fitted. 
Steering Dampener Mount
Directly replacing the OE style Damper mount, our product allows adjustability in it's use. Being produced with a clamping mechanism, allows the mount to be rotated around the Beam tube, to suit differing lengths of Tie Rods/ends. Furthermore, this piece mimicks both a LHD & RHD Damper Mounts, providing the capability to move from vehicle to vehicle. 
Zero Beam Adjusters, 8″ of Mechanical Travel
To ensure the ultimate in achievable range, to set the perfect ride height, our beams come fitted with our unique "Zero" adjuster, the name derived from the clearance our adjuster pin has at its lowest point, getting to zero clearance passing across the centre core meaning contact for the maximum contactable limits on the aluminium adjuster block, after much CAD design and testing we moved the old design of adjuster tighter to the beam to the absolute limit, making any stance a possibility. 
With just an Allen Key and a 19mm, your ride height can be adjusted across over 8″ of range. Added features included our widened opening face which has been notched face on to give maximum and quick access when locking off or adjusting the main securing pin when fitted to the vehicle.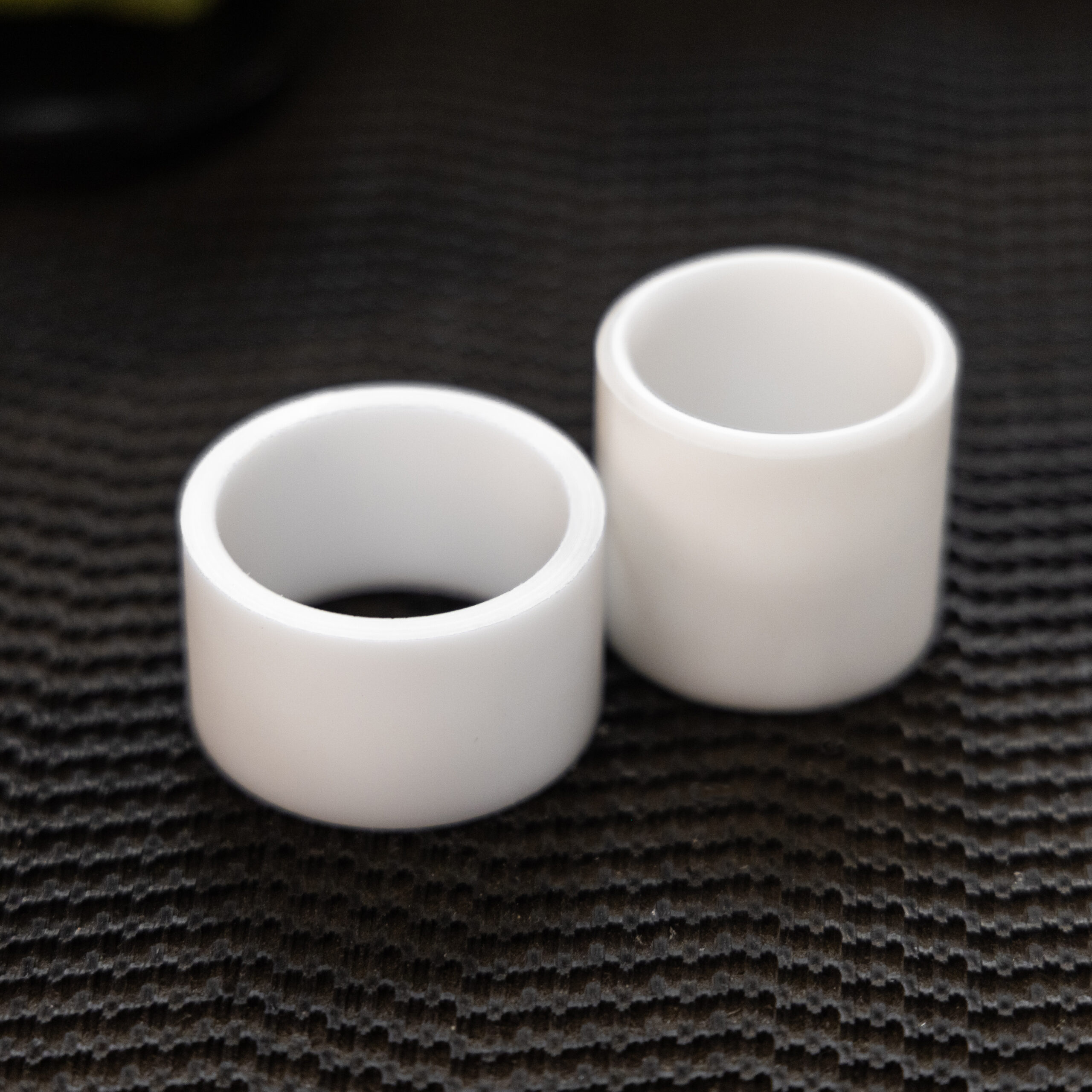 POM Delrin Bushes, Taper Backed with Compression Stress Fit Technology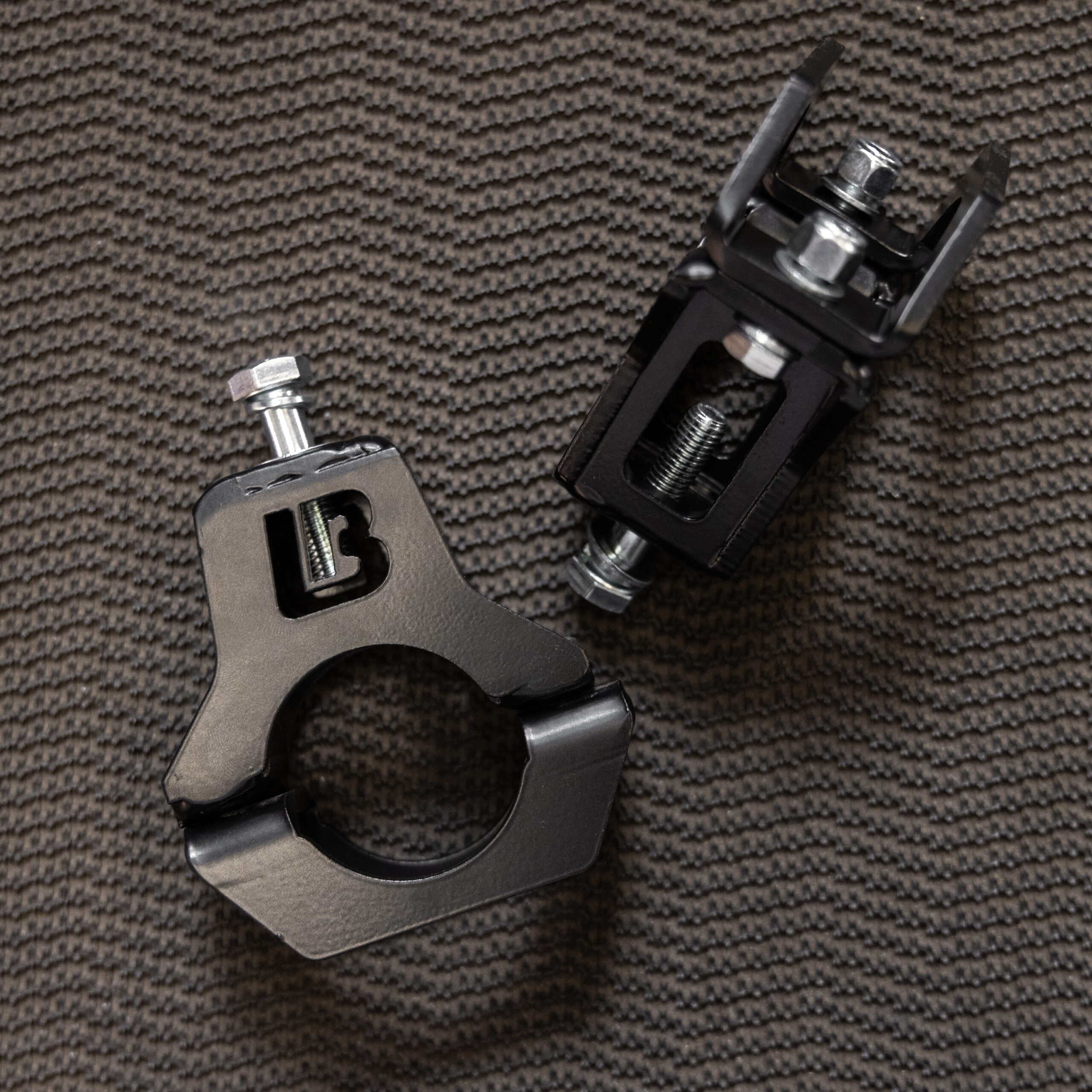 Two Piece Steering Damper Mount, with increased throw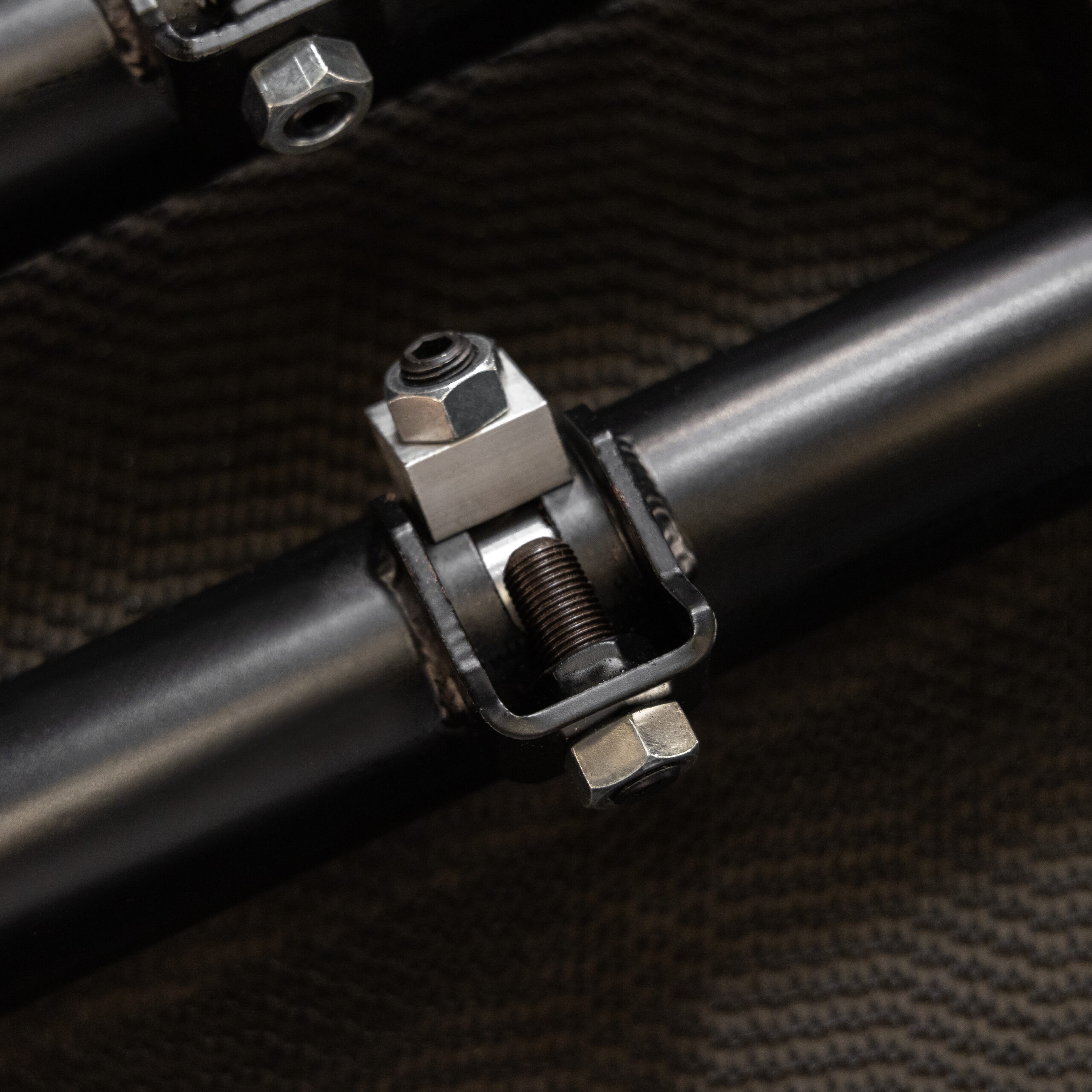 Limebug's ZERO Adjuster's, engineered using invasive angle for longest travel mechanically possible
GEN-II SHOCK TOWERS
To prevent any sort of fouling against the Shock Towers, we add bends to the centre quartile. These bends also act as a way to help keep the shock mounts straight on narrowed platforms – This is a commonly found problem with homemade kits. Furthermore, our bends keep the shape of the Shock Tower angled, rather than a zig-zag shape found in other aftermarket options. This vastly improves the volume of space around the shock. Another concept we introduced is the Link Pin-mounting Ball Joint Towers. This removes the traditional stud, and replaces it with a lower-mounted eyelet. This increases available shock travel, whilst helping to make the rifde height lower.
To make our Jawbreaker Shock Towers work in the best way possible, we added a few extra details.  In-order to keep the kink in our towers strong, we added a laser cut gusset along the outer edge. Welded into place by our state-of-the-art Robot Welder, this piece adds an enormous amount of strength, preventing any sort of flex the tower may have to withstand. In the upper centile of the Jawbreaker series Shock Towers, we have added a small slot, ideal for poking airline through when aseembling your air suspension managment. To conclude the additional features we've added to our Shock Tower design, a thick cast OE thread replaces lazy empty holes found in old examples on the market. This casting adds a substantial amount of strength to the pin – With our towers the top bolt would need to completely shear to come loose.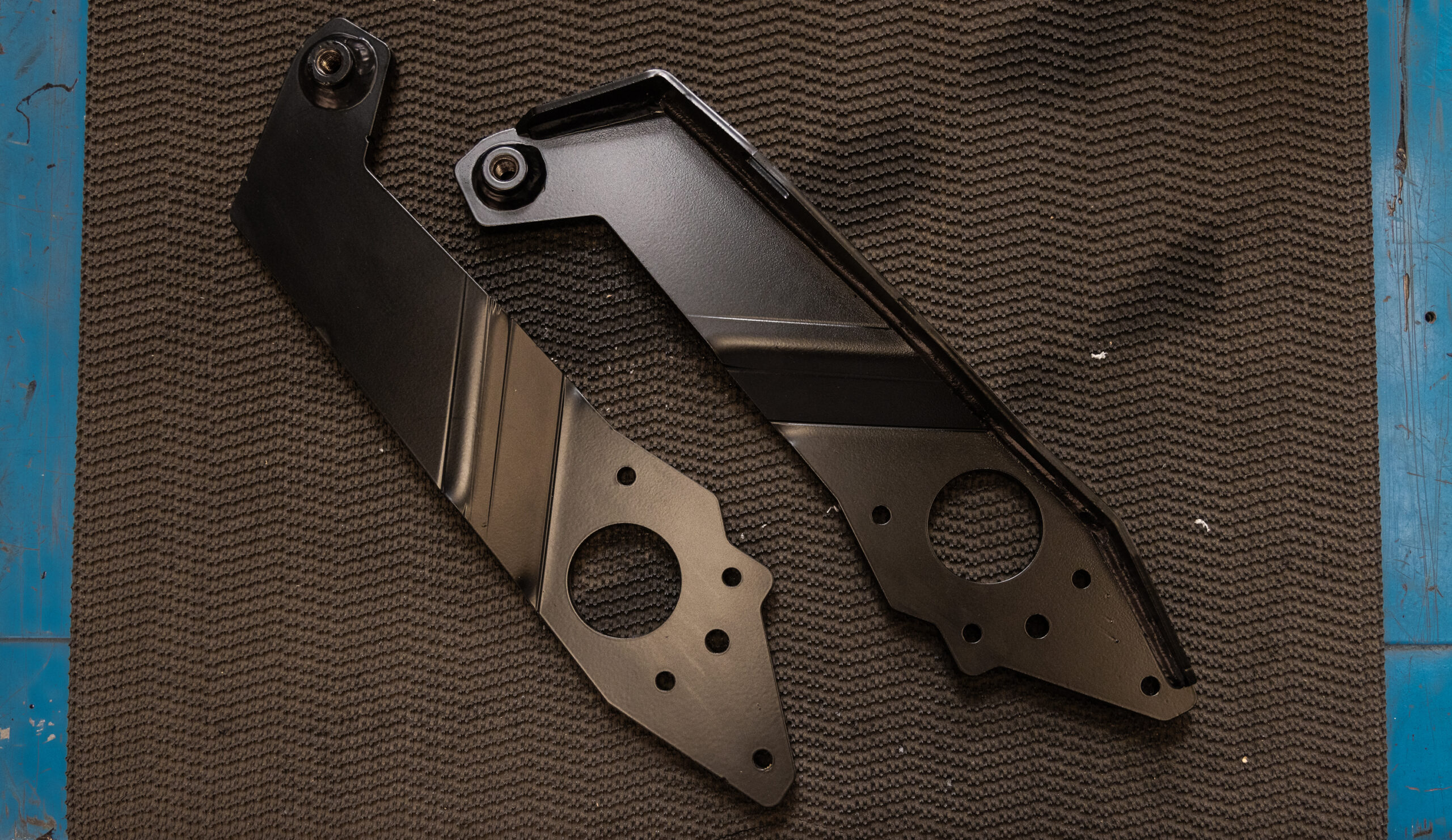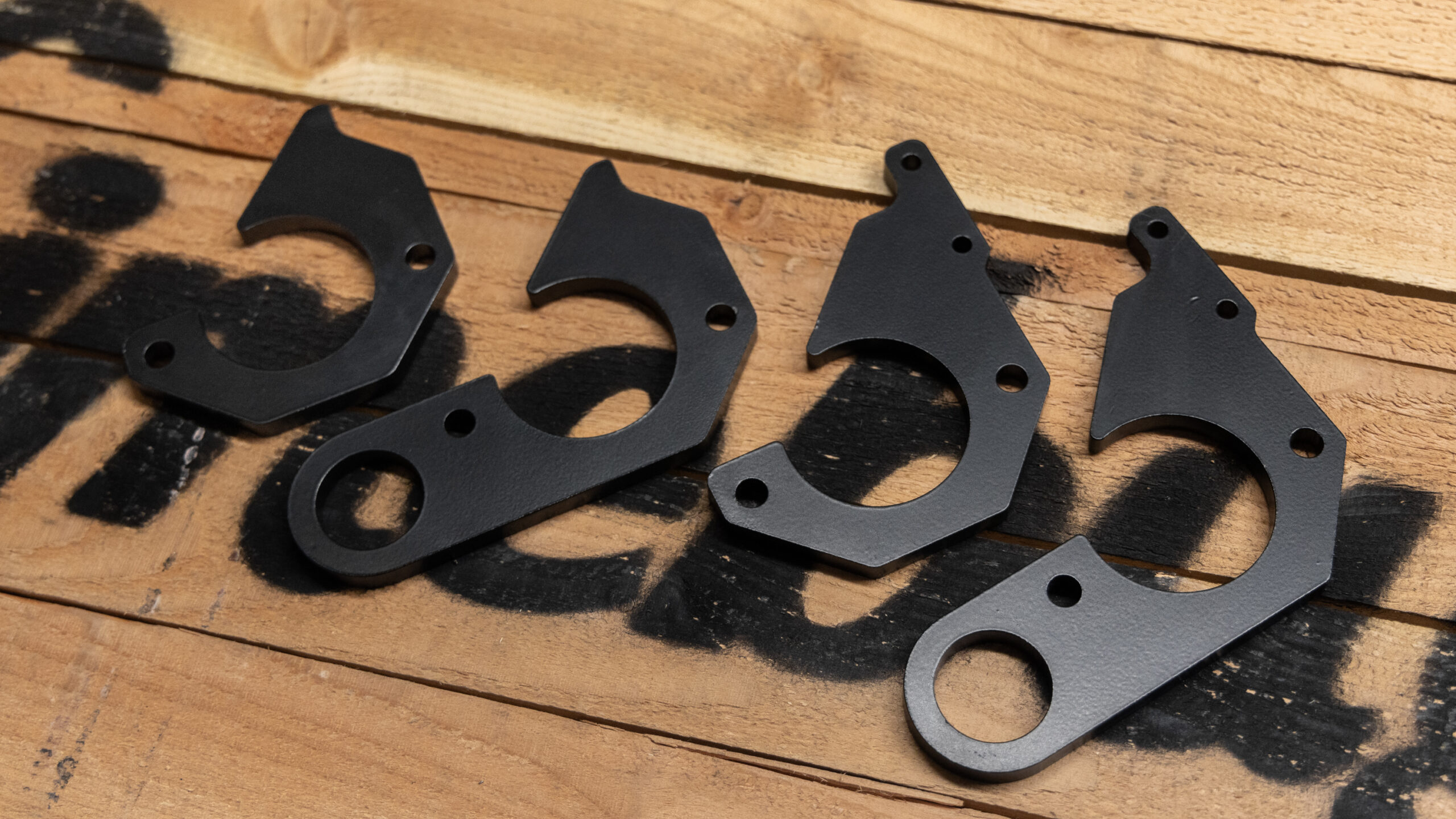 BEAM LOWER SKID ENDS

Due to the customisable design of our Gen II Beams, you have the option to choose your desired Skid End setup. This allows your beam to keep-up with the change of requirements your build poses, without the financial burdens. Furthermore, for those choosing to drag their pan across the road surface, skid-ends are easily replacable; allowing you to keep your beam tube protected at all times.
As standard, our beams come with a OE style piece. However, we also offer extra add-ons to make your aircooled ownership easier. A popular option with our existing customers is the Tow Eye. This piece comes with a tow hook in a strong mounting point, ideal for those dreaded breakdowns. A secondary add-on we offer is the Airlift 3H height sensor mount skid ends. These ends come with the extra cutouts/mounting blocks to allow compatibility with height sensors. For more info on Airlift 3H and how it can help maintain the underside of your vehicle, feel free to get in contact with a member of our team. This option is also available with a Towing eye!
Extra Add-Ons & Accessories
THROUGH RODS / TORSION LEAVES (NARROWED OR STOCK)

Take away the hassle and stress of doing it yourself.. We offer proffesionally CNC machined beam Internals for all years and suspension setups.
Starting with the Torsion Leaves; we import OE quality stock Link Pin & Ball Joint variations from our European Suppliers. Based upon requested widths, we re-dimple with a carbide taper cutter, using our CNC Mill to ensure an absolute perfect fit. Each Leaf stack is then trimmed, de-burred and guide ground for simple installation. 
GEN-II ULTRA STRONG THROUGH RODS


Original Through Rod designs work with a long solid threaded bar going through the beam, fixed into place by nuts, washers and sometimes a bearing, which were tightened on either side of the Trailing Arms.

The common problem with this design: As the nuts tighten, the Arms/Seals get pushed into the side of the Beam, causing them to foul and causing a stiff, notchy and harsh ride.
To solve this, we adapted the idea to use a solid bar, with a central locking pin, and free rotating ends, this allows our rods to stay completely central, yet allow full rotation but in a fixed lateral position as OE Torsion Leaves would but without any torsion. This further allows you to run standard Grease Seals on your trailing arms without binding. To ensure our product maintains accurate positioning, we machine each bar with our CNC Mill, which is accurate by 0.2mm. 
In development of Gen-II, to further improve the design, we added Dual-Lockers to each side of the rod, along with increasing the roller hardness from EN8 to EN24 as standard, making it the strongest and most rigid design in its class.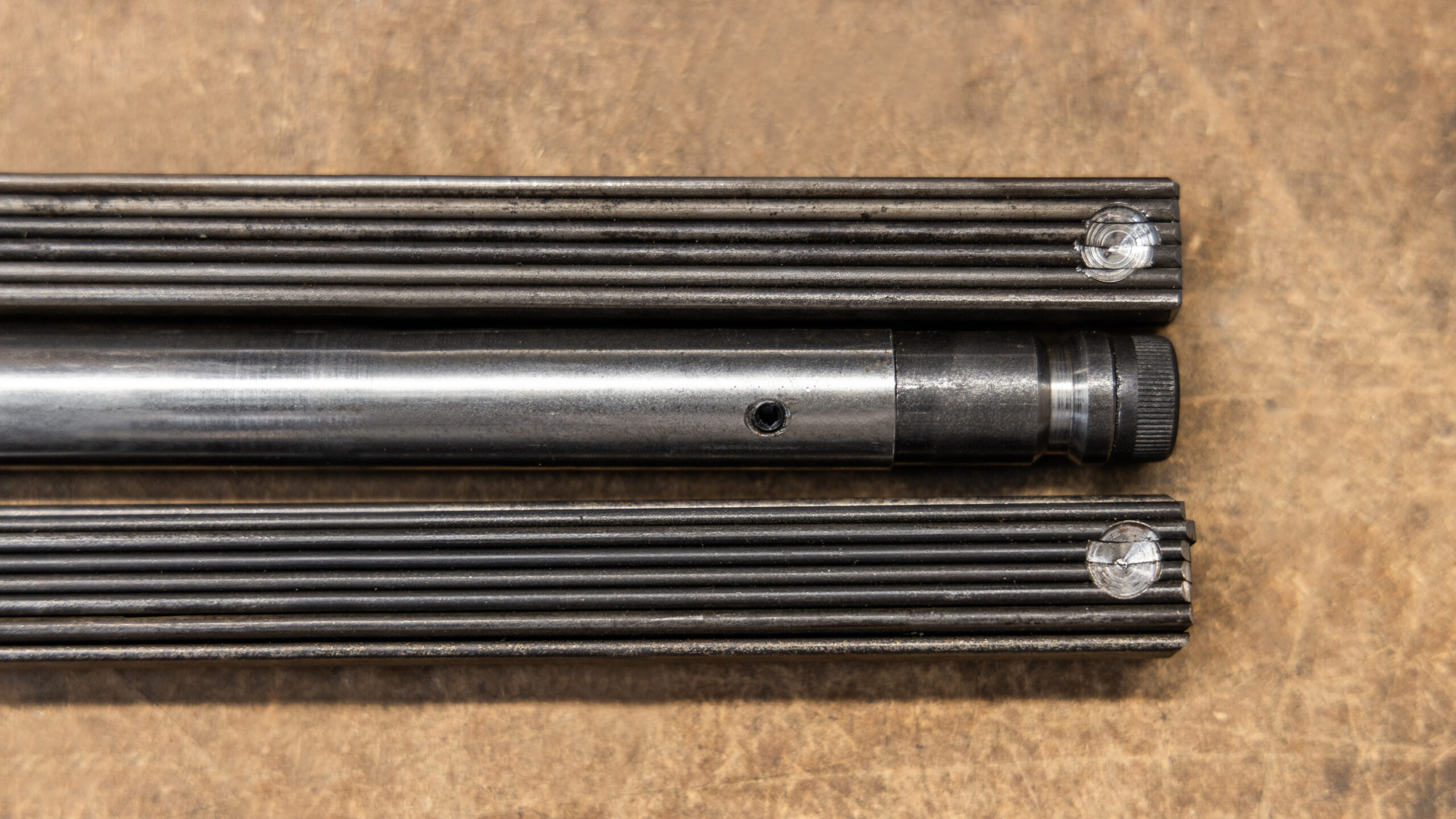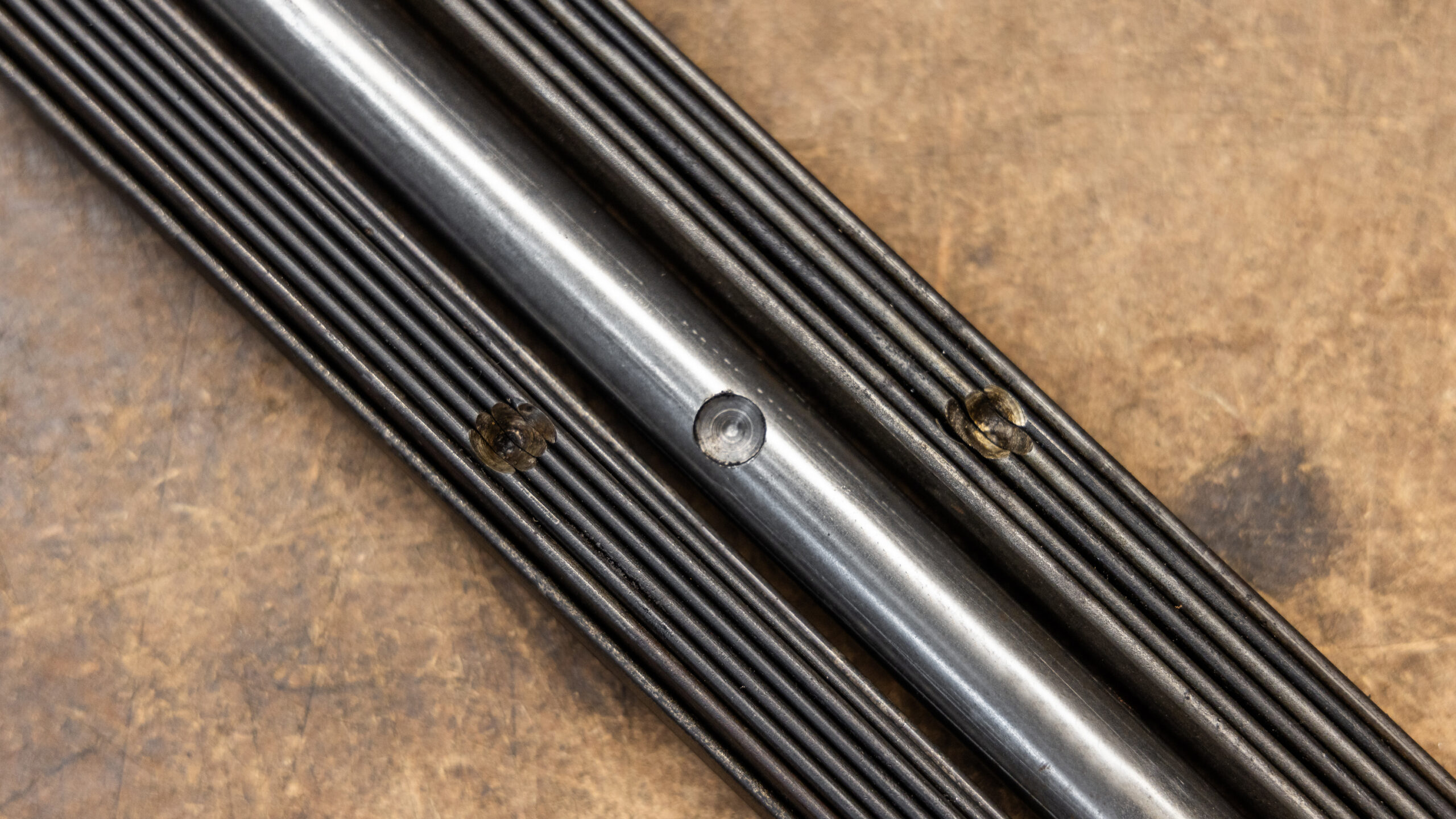 ADJUSTABLE TIE RODS AND TRACK ROD ENDS
With the length of your Track Rods being so easily affected by Beam Width/Year/Drive Side/Parts Fitted, we devised a rod lengths table; making the installation of your modified Beam that bit easier. Our Gen II Beam builder listings will now automatically pull up the correct lengths to suit the spec of your axle. Our Track Rods are all made in house, using a CNC Mill to create correctly aligned adjustment slots on each side. Each Rod is then sent through a series of programs on our Lathe, to complete the cutting and tapping process on the M14X1.5 threads.
Looking to fully replace the steering system on your vehicle? We've designed our own Track Rod Ends, maximising adjustability and simplicity. Unlike other models available on the market, our product is made at specific lengths for Aircooled VW, rather than a varied range for multiple models. For both M10 and M12 variations, we have added a Allen Head locking pin, to help with tightening and removal of the adjustment nuts.
GREASE SEALS


Often overlooked, an important part for installing Trailing Arms to your Beam, we manufacture the highest quality Grease Seal sets for both Link Pin and Ball Joint Vehicles featuring internal steel bracing and 4-rib sealing faces, and as an upgrade for pre-65 models we now mount the post 66 style seal providing superior fit and seal to early model Limebug narrowed beams.
As a perishable part, we reccomend always adding a replacement set when refreshing your front axle.
BOLT ON ADJUSTABLE STEERING STOP (AMBIDEXTROUS)
Inspired by the Factory Steering Stop fitted to Ball Joint Front Axles, we created a completely bolt-on (rather than weld-on versions) part to help those running a lowered front-end. 
The LB Steering Stop bolts to your Steering Box Clamp, which positions it towards the top of the Pitman Arm. This prevents the Arm from rotating past a certain point, preventing further Track Rod movement and therfore Steering Lock. Bolts and Nuts found in the upper section of the stop allow you to fine-tune the amount of lock you can achieve, to suit Beam/Wheel specs. This part is a must for those looking to maintain their inner/outer arches. To maintain our high standard of form and function, this part is welded using a Robot Welder for a strong, symetrical weld, and features a laser-cut Limebug logo.
Note: The LB Steering Stop is even better paired with an Ultrarm (Find out more below)
THE ULTRARM PITMAN ARM
Limebug Concept
For many years now, narrowing your Front Axle has decreased drivability. Greatly reducing Steering Lock, old school Type 1 builds suffer from either terrible steering lock with no change to the existing pitman arm, or frightningly snappy and loose steering coming from a bolt on extension.
Moving into 2019, we decided that this needed to change with almost every modified Beetle / Ghia implementing a narrowed beam but the elephant in the room had yet to be adressed. Using a lot of trial-and-error; and endless measurements, the Ultrarm was created, its design is notably different to a simple extension in the sim created design the mounting points had to move outward as well as increasing in length. The ultrarm is optimised for 4″ narrow beams but will also dramatically improve 6″ narrowed units – a direct replacement for the OE Pitman Arm. 
By shifting the mounting points of the inner track rods, this arm increases your steering lock, and corrects the Ackermann angle whilst smoothing the steering rate to around 50% compared with a steering extension making the vehicle drive smoothly at increased road speed..
To ensure durability, the Ultrarm is made from EN24 High Tensile Alloy Steel. In 2023, we began to offer a Big Spline option for early Steering Boxes, increasing the application years upto 1950-1979.
SKID PLATE – SAWTOOTH
With multiple designs available, our Skid Plates are designed to cater for all wants and needs. Finding functionality following on from the success of our Gen-I Sawtooth, which brought forward a wave of design ques including reverse lip guide, water drainage, low profile slidable design for ground and factory frame heads and both pre and post 65 compatibility, we starting work on Gen-II focused on the development of aesthetics, and soild and gravel thrower along with a revised reverse lip edge to fit around certain model year anomolies. The leading edge was also beefed up increasing the lifespan even under heavy use and a revised larger adjuster hole to aid with adjustable beam tweaks.
SKID PLATE – MINESWEEPER
Limebug Concept


Enjoy the satisfaction of seeing sparks flying out the rear of your car? Our Minesweeper design helps you to achieve this, using 14 thread-in metal pellets to create s specticle whilst still protecting your vehicle as they make contact with the floor. 
Available in Mild Steel, Stainless Steel and Titanium, allowing choose the colour and ferosity of sparks your Skid Plate makes. Furthermore, to continue with our GEN-II Modular design each pellet is easy to remove and replace – Ideal for those who love to drive super low and get all the attention.