Though Rod Installation Guide – For Air Ride Front Beams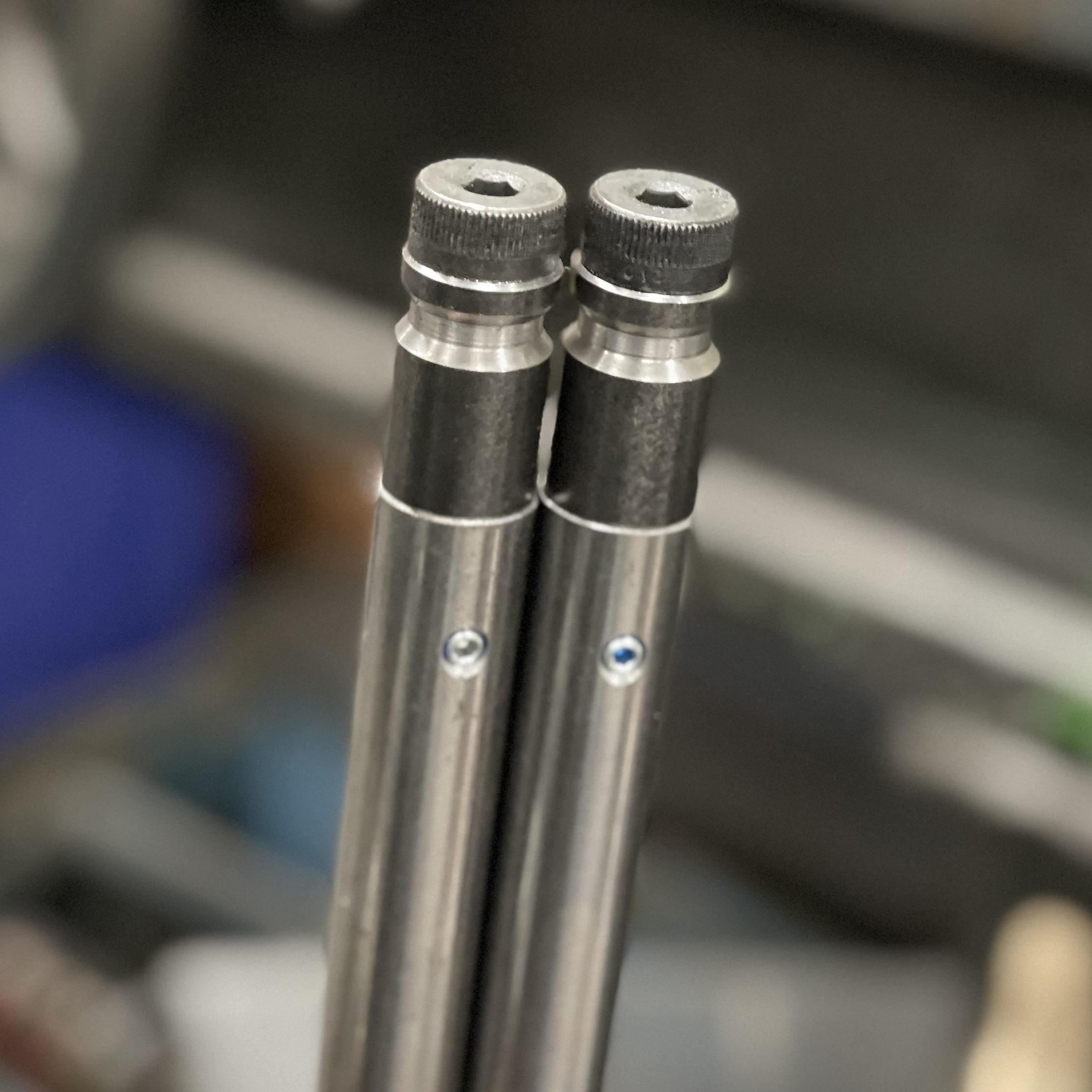 Aircooled VW Through Rod Installation Guide
---
Through rods are a direct replacement for the torsion leaf stack in the front beam / axle of an Aircooled VW. The through rods allow the trailing arms to free float up and down so that the air shocks can independantly manage the left and right hand sides of the vehicle independantly and free of torsional influence.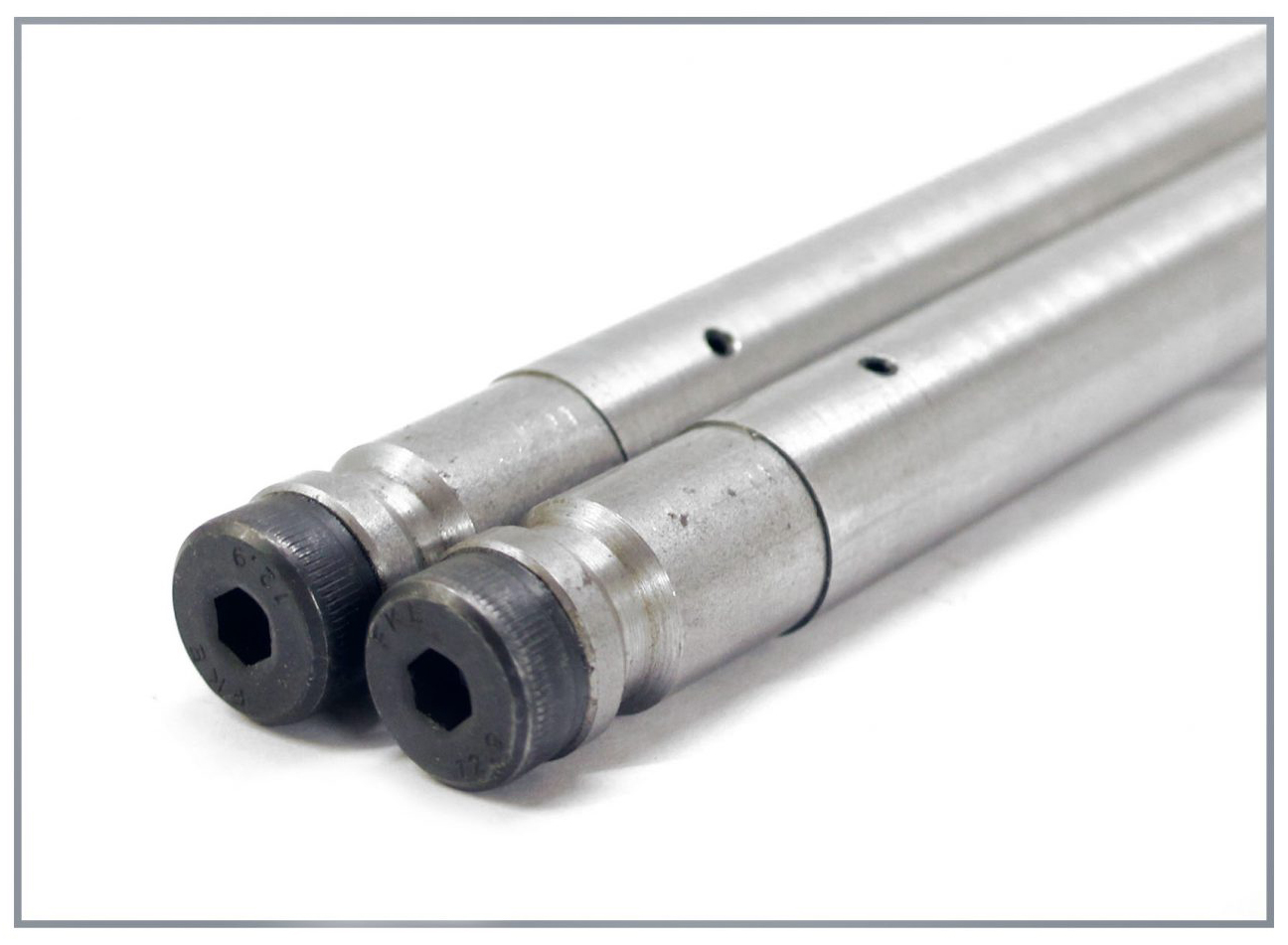 1: Remove the factory torsion leaves
2: Install the through rods into the location where the torsion leaves were, align the centre dimple to align with the pinch nut and secure. (Link pin models use a single pinch bolt, Ball Joint models have two pinch bolts, the short (around 10-12mm length) one is the correct one to use for this application.)
3: Next install the factory grease seal on ball joint models, if using a link pin beam use 4x ball joint upper grease seals with Limebug beams. Links here:
Link Pin Grease Seal Set
Ball Joint Grease Seal Set
4: Installing the trailing arms, on link pin models is a straight forward installation, simply slide the trailing arms back into place
For ball joint models the trailing arm end caps are removed. This will ensure secure location of the pinch bolt.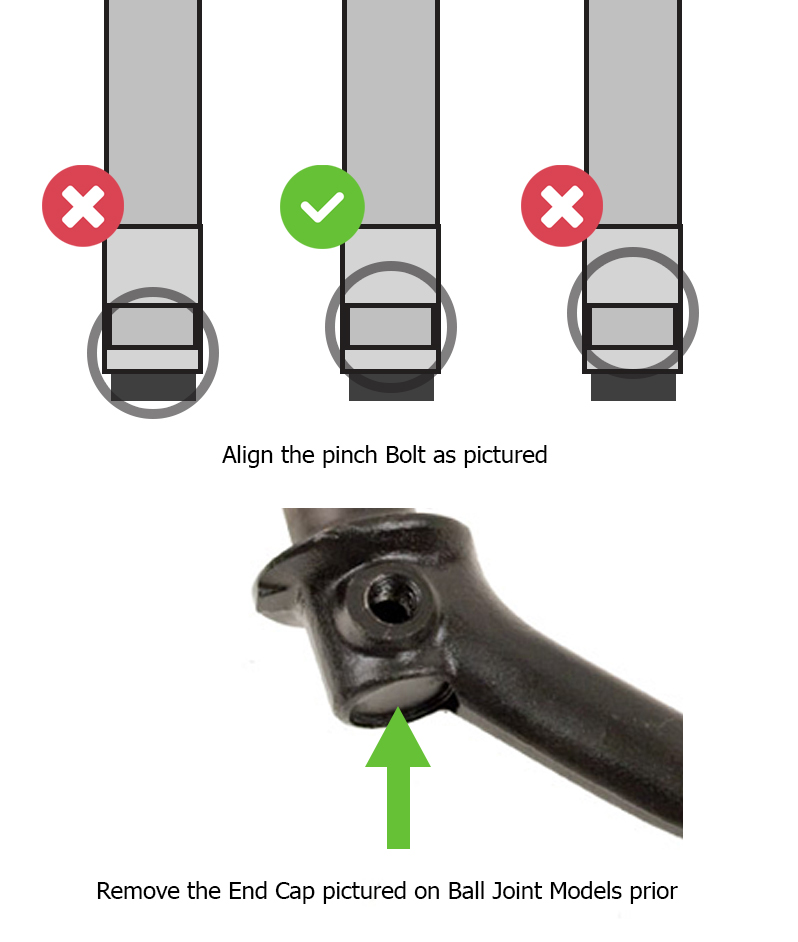 5: Next Secure the Pinch Bolt, this needs to be tightened to original specification, do not over torque, the arm should rotate freely. up and down with no in or outward movement.
6: You are ready to re-assemble the ball joint or link pin arm / spindle assembly to original specification from this point
7: We now offer bolt on trailing arm end caps for bolt Link Pin and Ball Joint models, which are suitable for both Static and Air Ride applications providing a secure cap/ seal to prevent soil / dirt ingress.
Link Pin Trailing Arm End Cap Kit
Ball Joint Trailing Arm End Cap Kit