Customer Rides – Lyndon's '56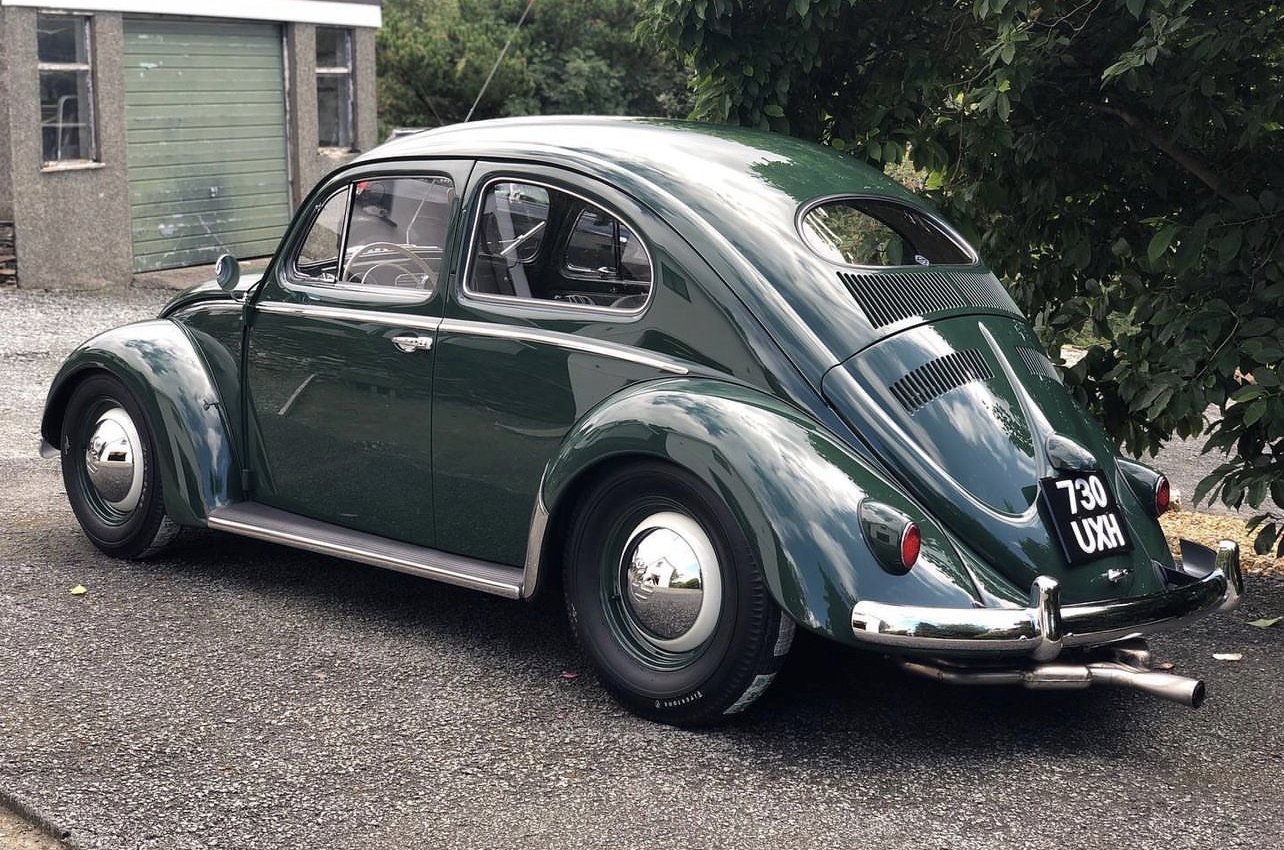 Lyndon's 1956 Beetle
Limebug-Equiped Oval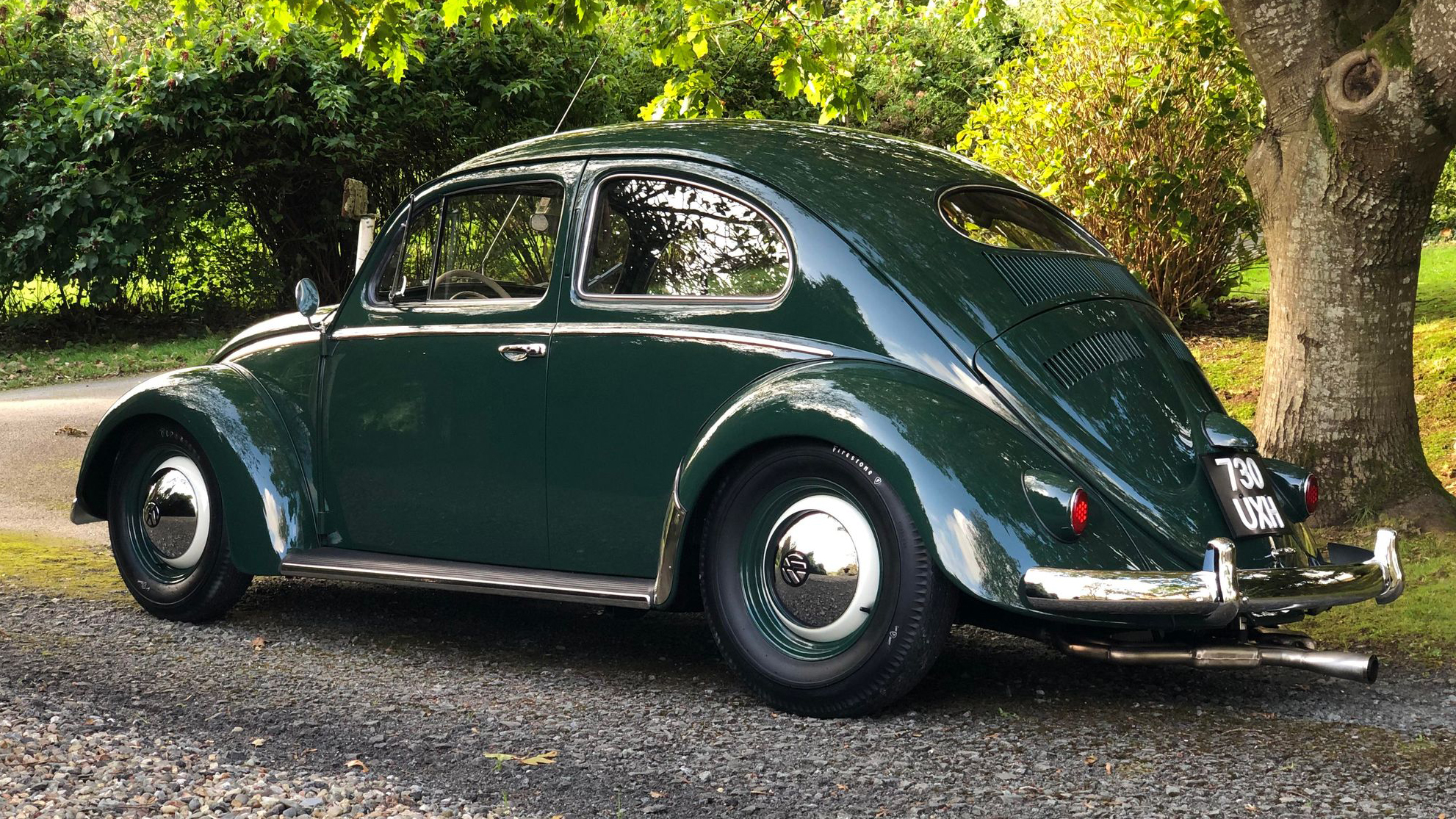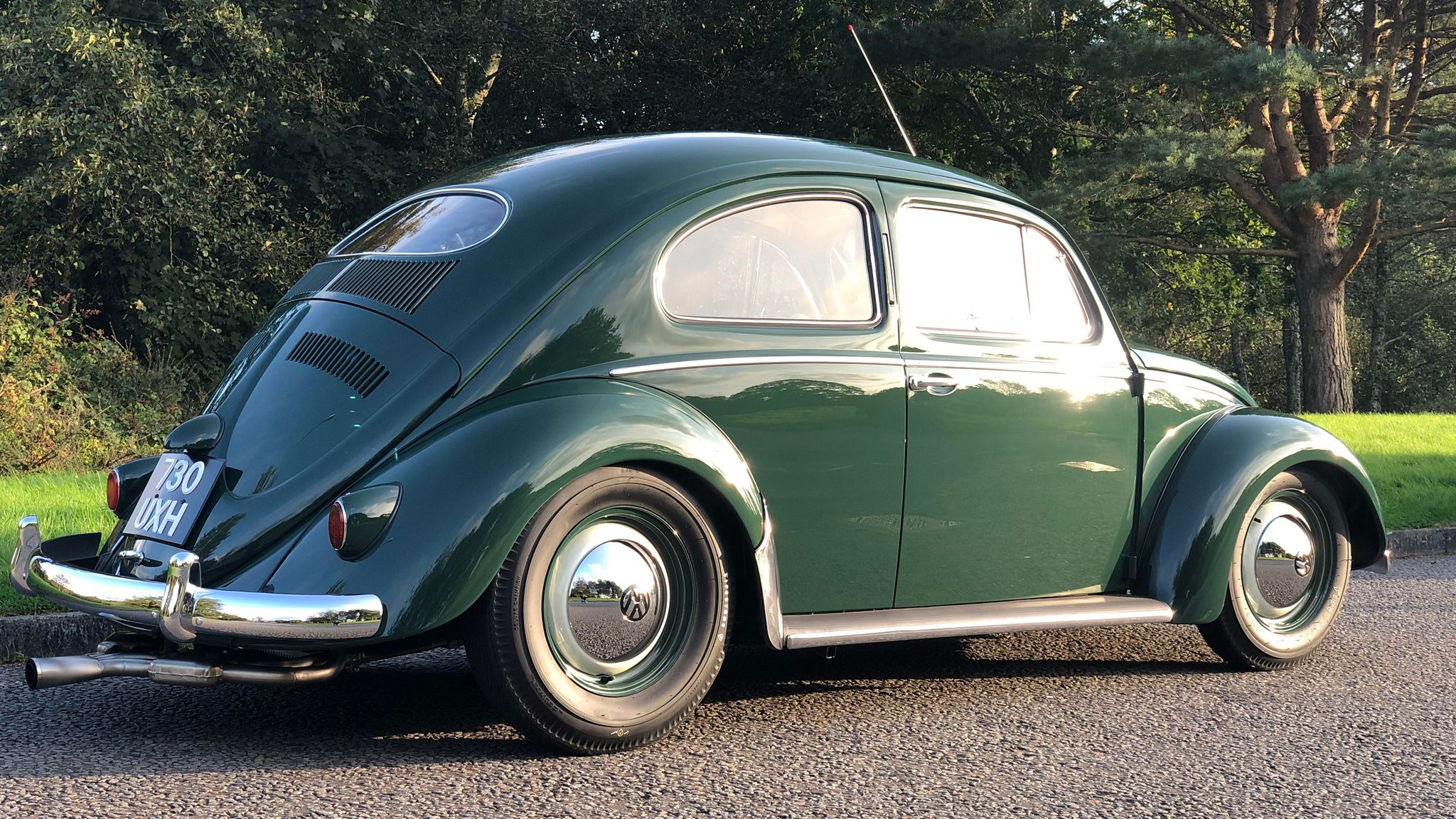 Well known in the Aircooled scene for his Volksworld featured Cal-Look 'Fubar', Lyndon is no stranger to exhaustive restorations. Using some of our suspension parts on his build (Beam, Spindles, etc), we were once again contacted to help with his latest project.
Starting life in 1956 as a Jungle Green Oval, this Beetle was bound to become a desirable model in years to come. Unlike many other builds in the UK scene, Lyndon opted to keep an OEM+ theme, opting to focus on driveability aswell as smaller exterior details. Sticking to his incredibly high standard of restoration, this Beetle has turned out seriously impressive….
Suspension:
With the vision of a subtle drop all round with narrow front fitment, Lyndon chose a series of our Suspension Parts to suit. Opting for our latest Roller Bearing Beam, to ensure the front axle maintains it's OE qualities. To prevent a loss of Steering Lock moving over to the narrower 6″ format, Lyndon chose to eplace his OE Pitman Arm with the Ultrarm.
Brakes:
To further improve the OE driveability of his T1, we supplied Lyndon with our drilled and grooved Wilwood Brake Kit (Front/Rear). This car previously ran Flat 4 Fuch, showing off increments of his brake kit through the spokes. Now the changeover has been made to OE Smoothies, the kit is not visible; knowing Lyndon's build history, the underneath will be just as clean as the exterior!
The Specs:
6″ Link Pin Roller Bearing Beam
6″ Torsion Leaves
Ultrarm (M10 Big Spline)
2.5″ Dropped Spindles
5×205 Wilwood Brake Kit Front & Rear
Staggered Flat 4 Fuch (Previous Iteration)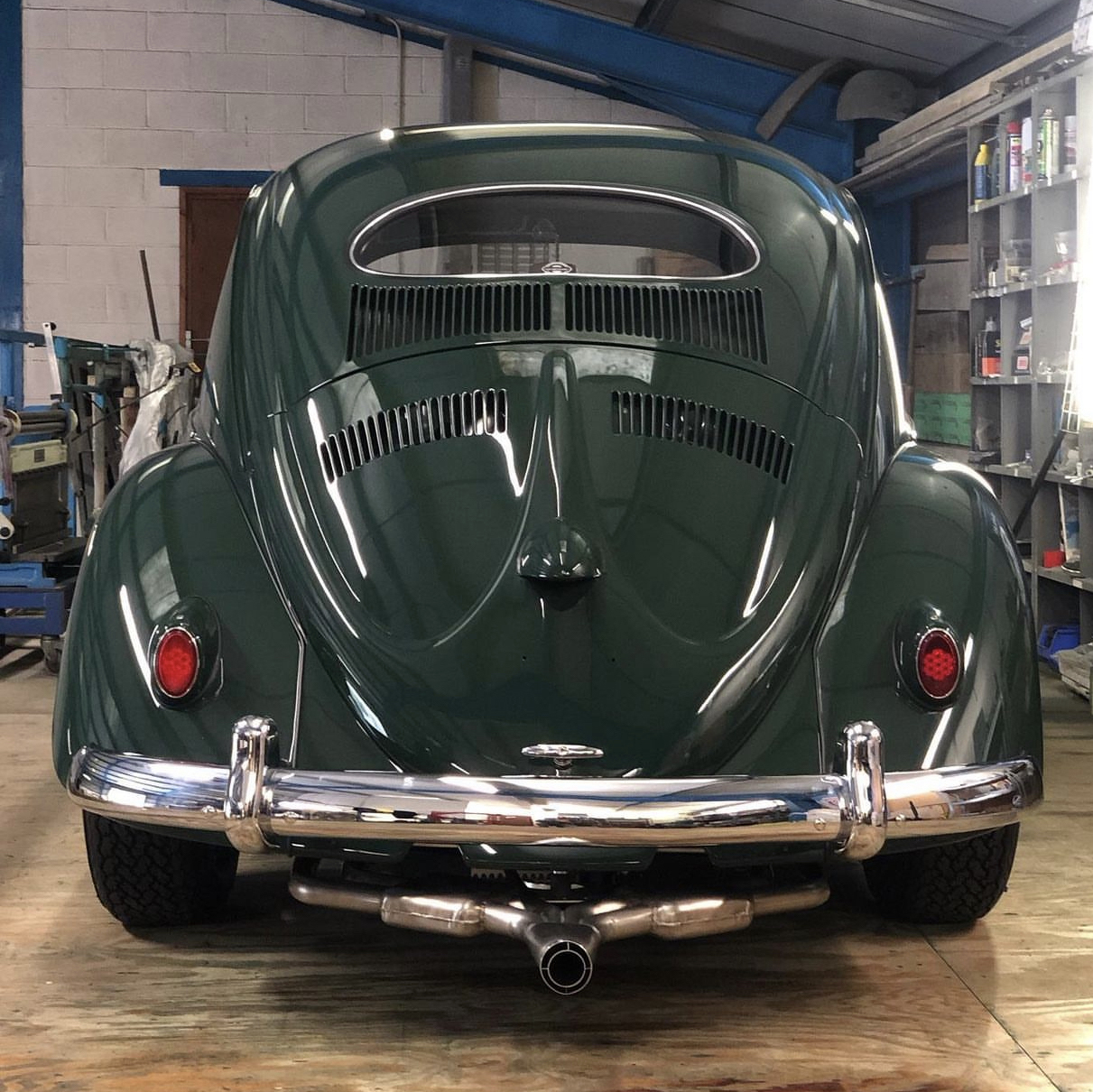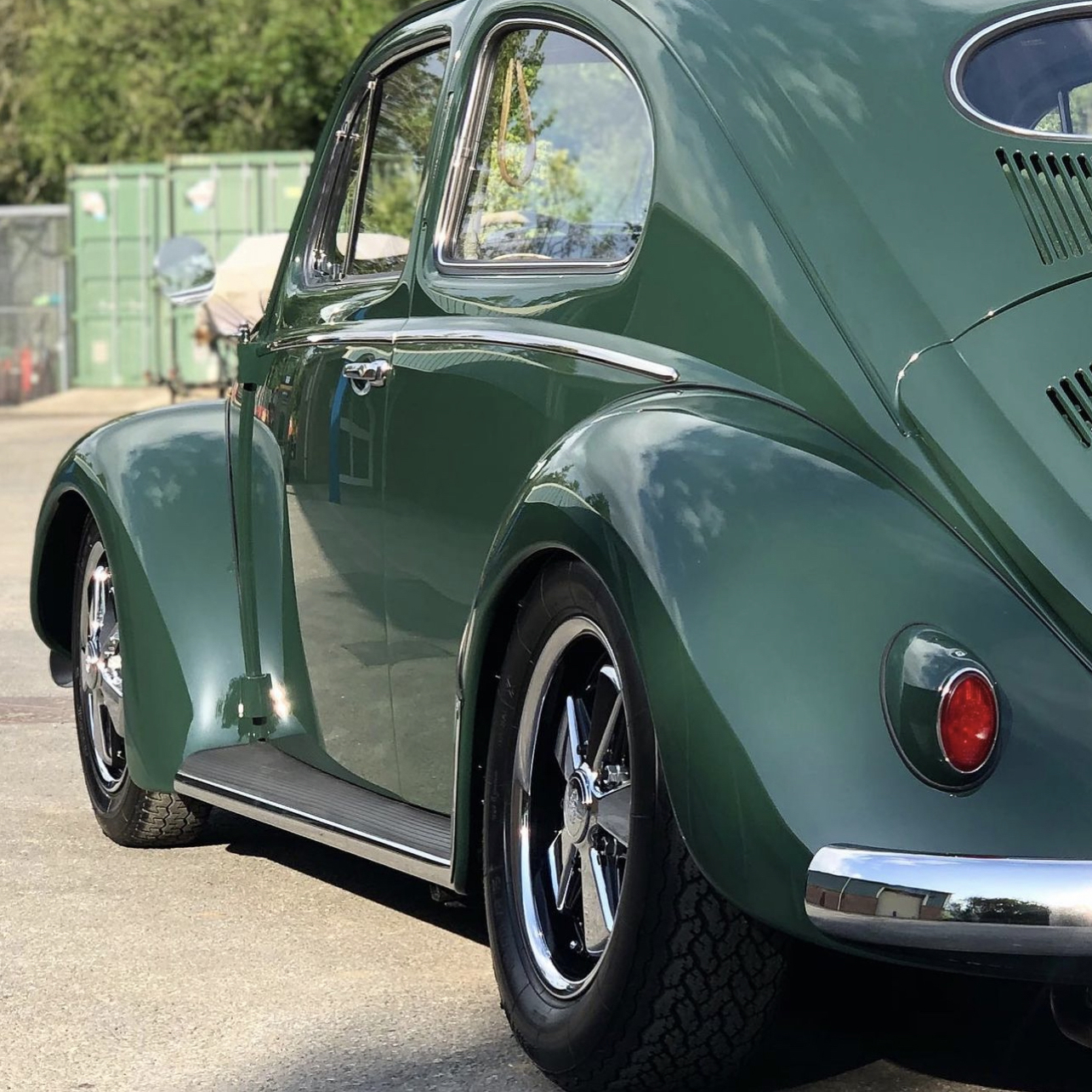 How is it?
"Very Happy with this set up. It's very close to stock how it drives"