Customer Rides – Dan's '66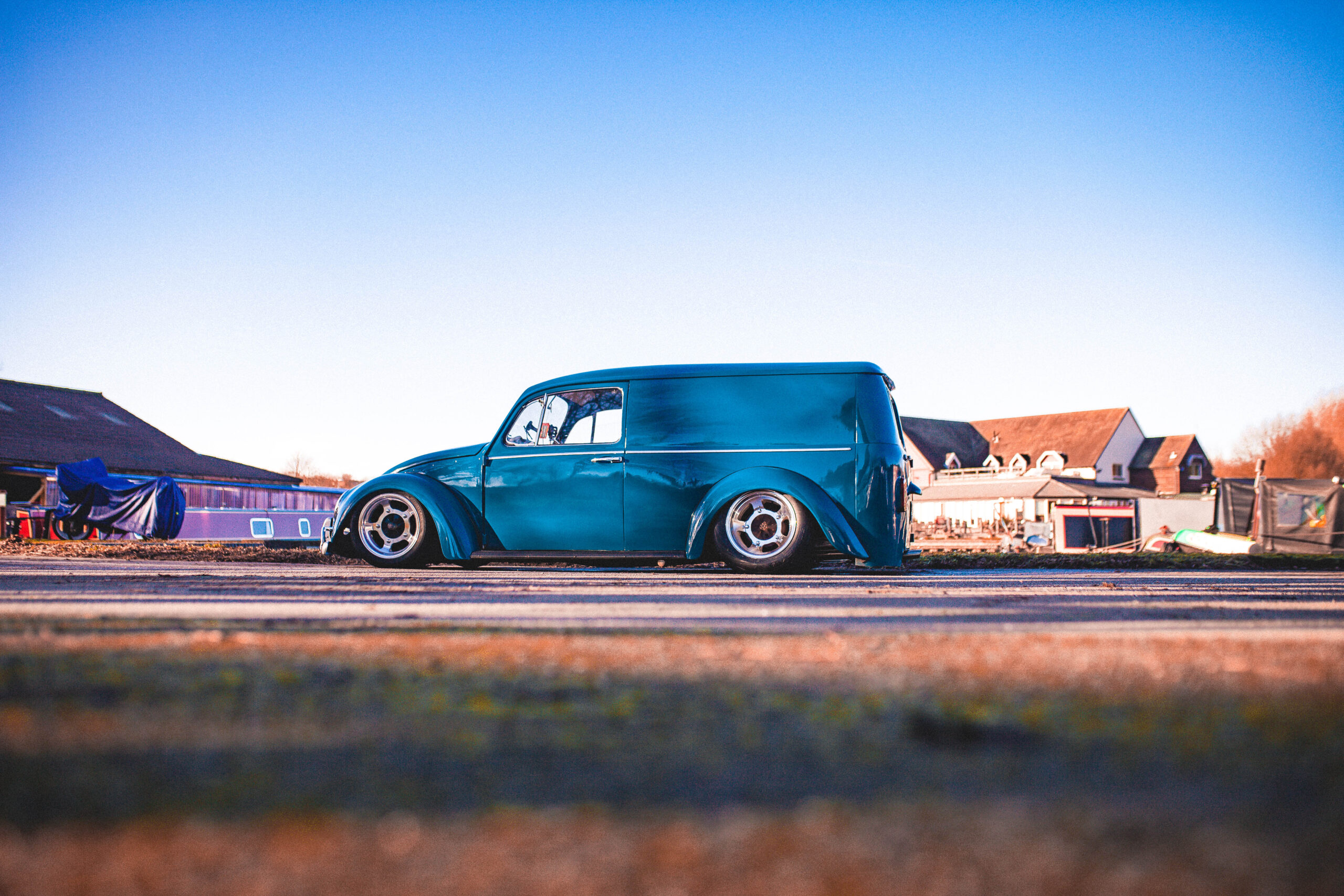 Dan's 1966 Beetle
Limebug-Equiped Bug-Van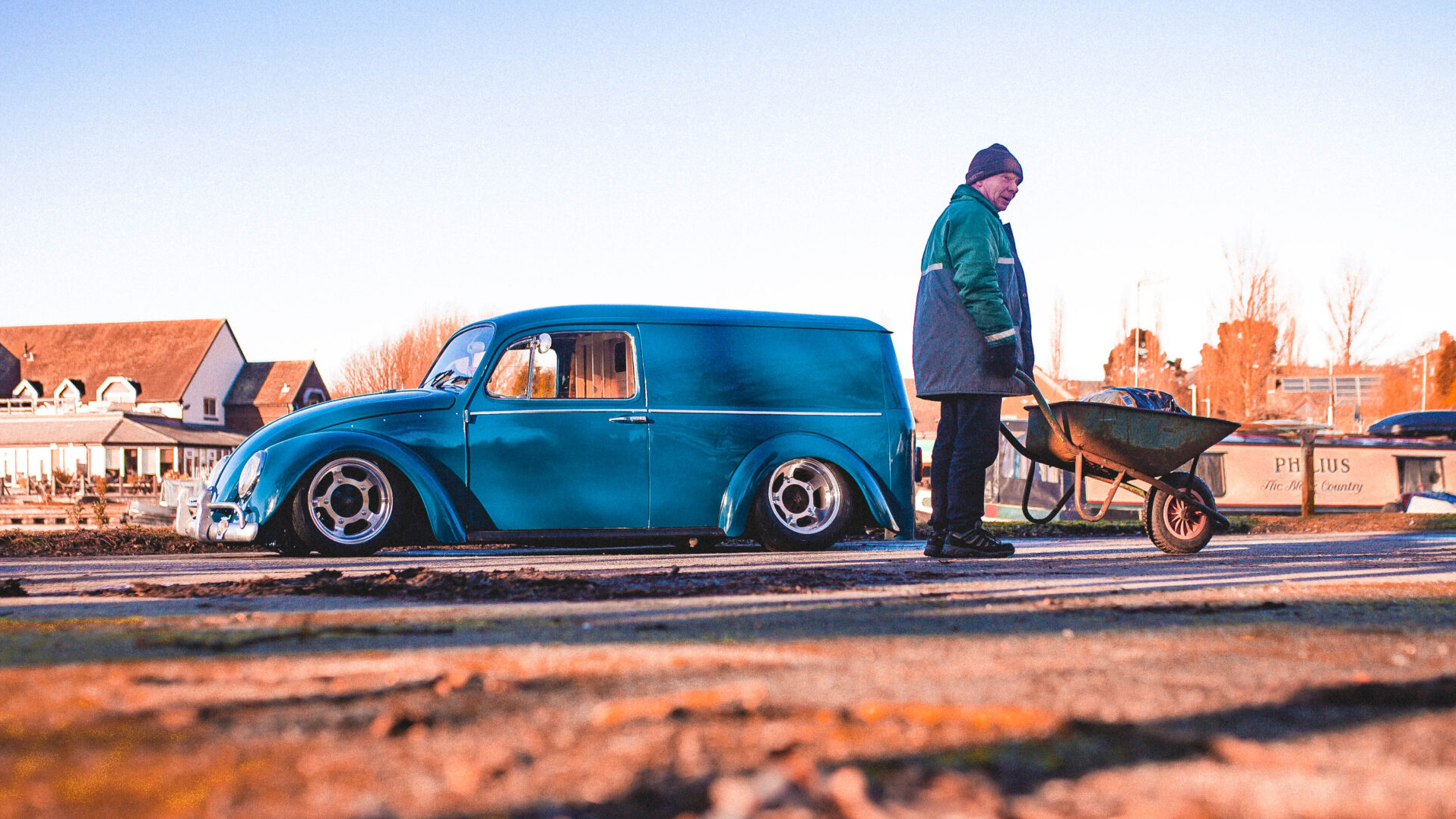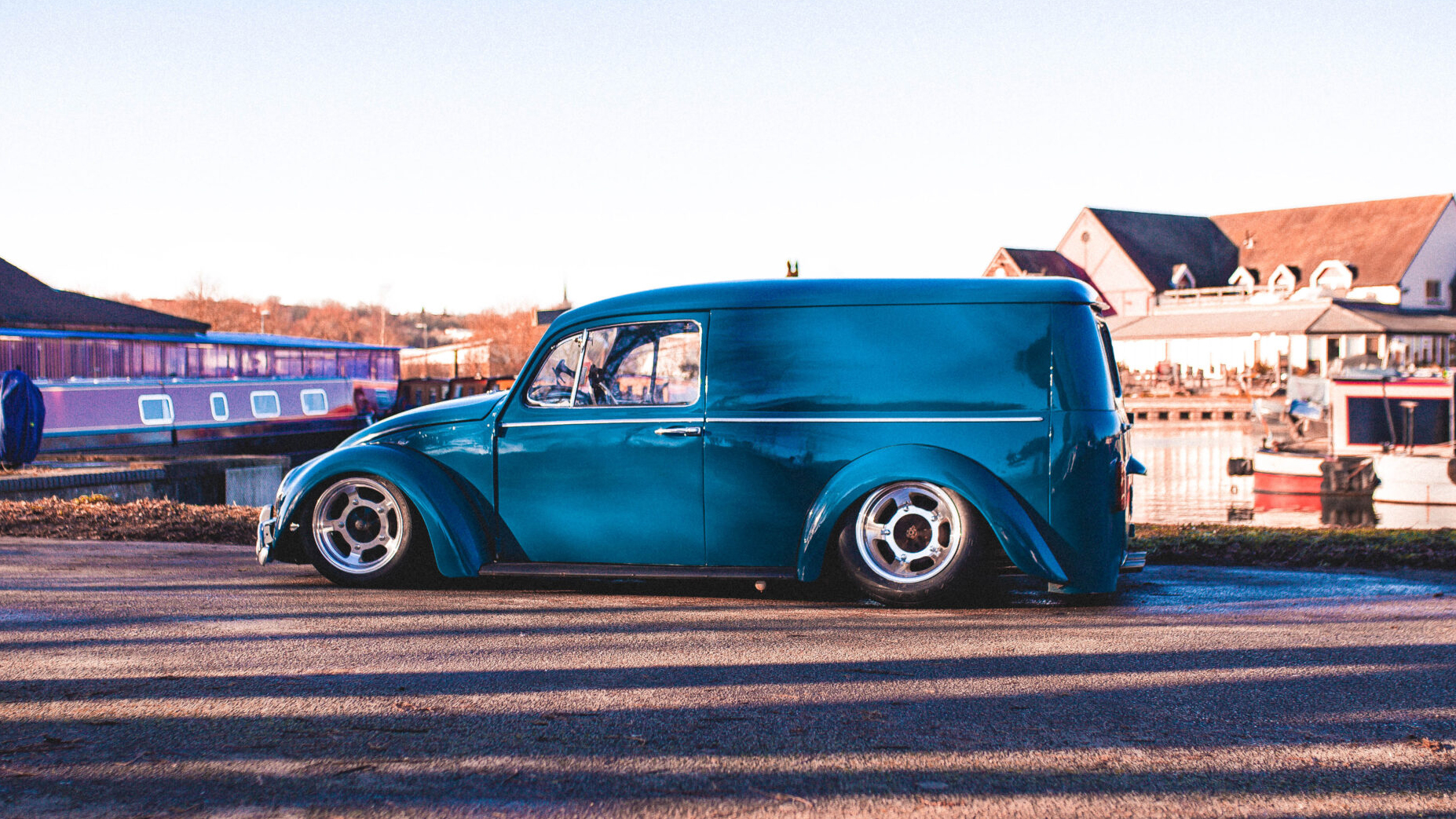 Back before Covid brought the world to a halt; we had the pleasure of supplying/fitting a full suspension revamp to Dan's super unique 'Bugvan'. Virtually completed by the previous owner, the extensive bodywork modifications needed for the conversion were already complete. Despite all of this effort, the floorpan remained untouched, leaving us with a huge job to complete.
Dan asked us to narrow his front end, applying the maximum drop during the process. We fitted our most popular beam, the 4″ Narrowed Jawbreaker. This width allows plenty of wheel tuck under the front arches, without massively comprimising steering lock. Moving to the rear of the chassis, we fitted-up our rear air suspension kit (swing axle). To tie these suspension changes together, we installed the Airlift 3P managment system to the car. Neatly hidden in a dash tray, the digital-display provides accurate readings of the air pressure in each corner of the vehicle; this made setting the ride height so much easier.
Once Dan had taken delivery of the Bugvan back from LimebugHQ, he added a range of aftermarket parts. Starting with the wheels, the '66 is running a staggered set of Wide 5 Empi Race Trims. He next added a range of personalised logos to the side of the van, displaying his business name/mobile (we're certainly intrigued!).
Claiming lots of well deserved sucess throughout the following show seasons, Dan managed to get his Beetle featured in Volksworld (September 2022).
The Specs:
4″ Ball Joint Jawbreaker Beam
Cantilever Rear Air Kit
2.5″ Dropped Spindles
Air Plates
Empi Race Trims