'67 Reed Green Beetle
The two year project to build a car that was missing everything
So I was at the DTA meet a few years ago Stef was selling his old car in parts, his shell caught my eye as it looked pretty solid and mostly reasonably shape. We settled on a price and I took it home with me with the original intention to do a quick turnaround on the car and sell on. Well things change as well all know and aside from a few localised issues on the car most of it was pretty good. We sunk around 2-3 weeks into the body welding and straightening. The car came with wings but were all knackered, and a wiring loom, also scrap, a steering column, some torsion leaves that was it.
When I say everything was missing I mean missing engine lid, boot floor, most of the glass, no seals, no interior, literally a shell. The picture above shows the car after some considerable work, the old badly fitted inspection panels cut out and hipacs fitted, pre dash repairs, rear quarters etc.
Next prime the body: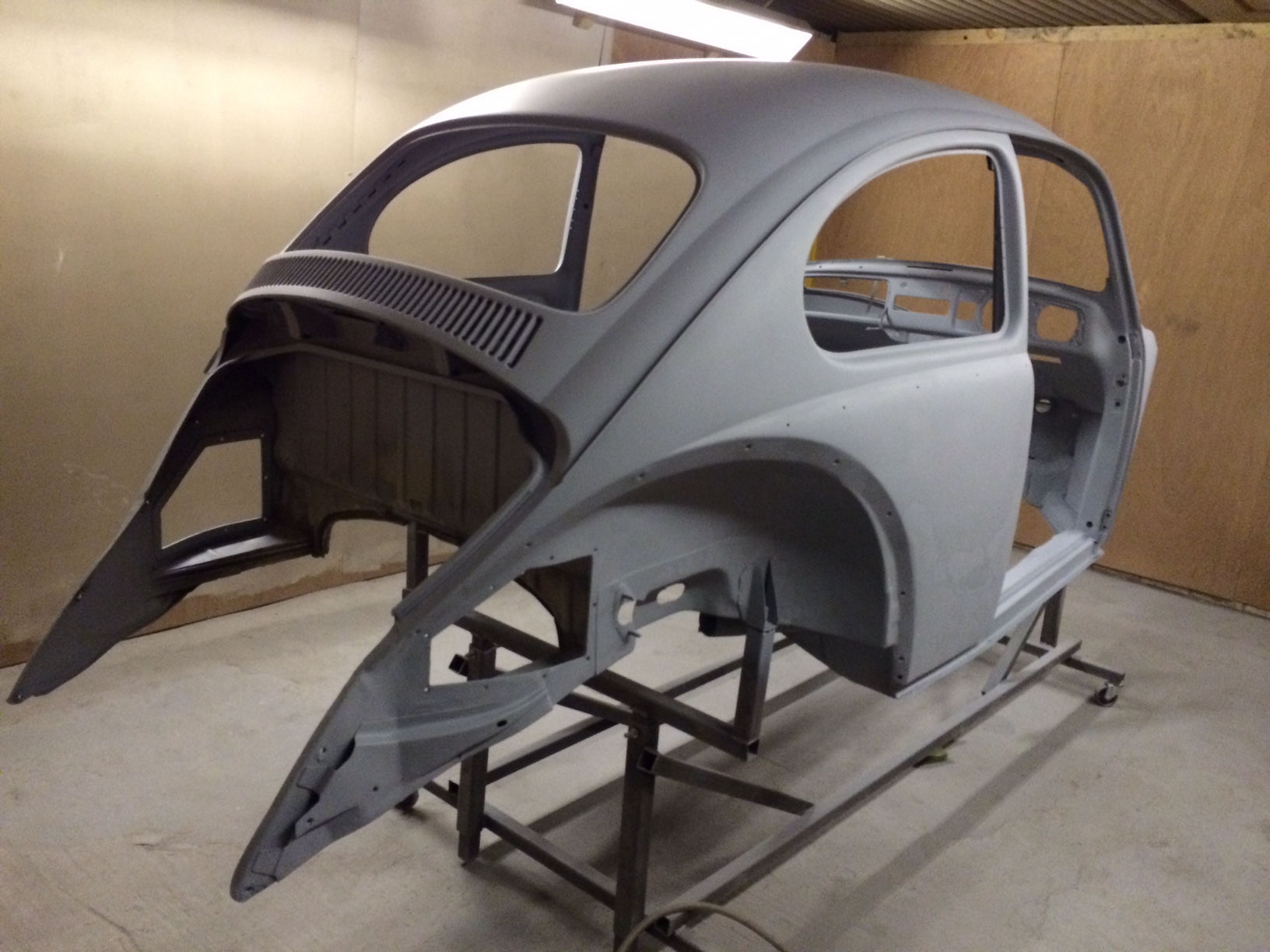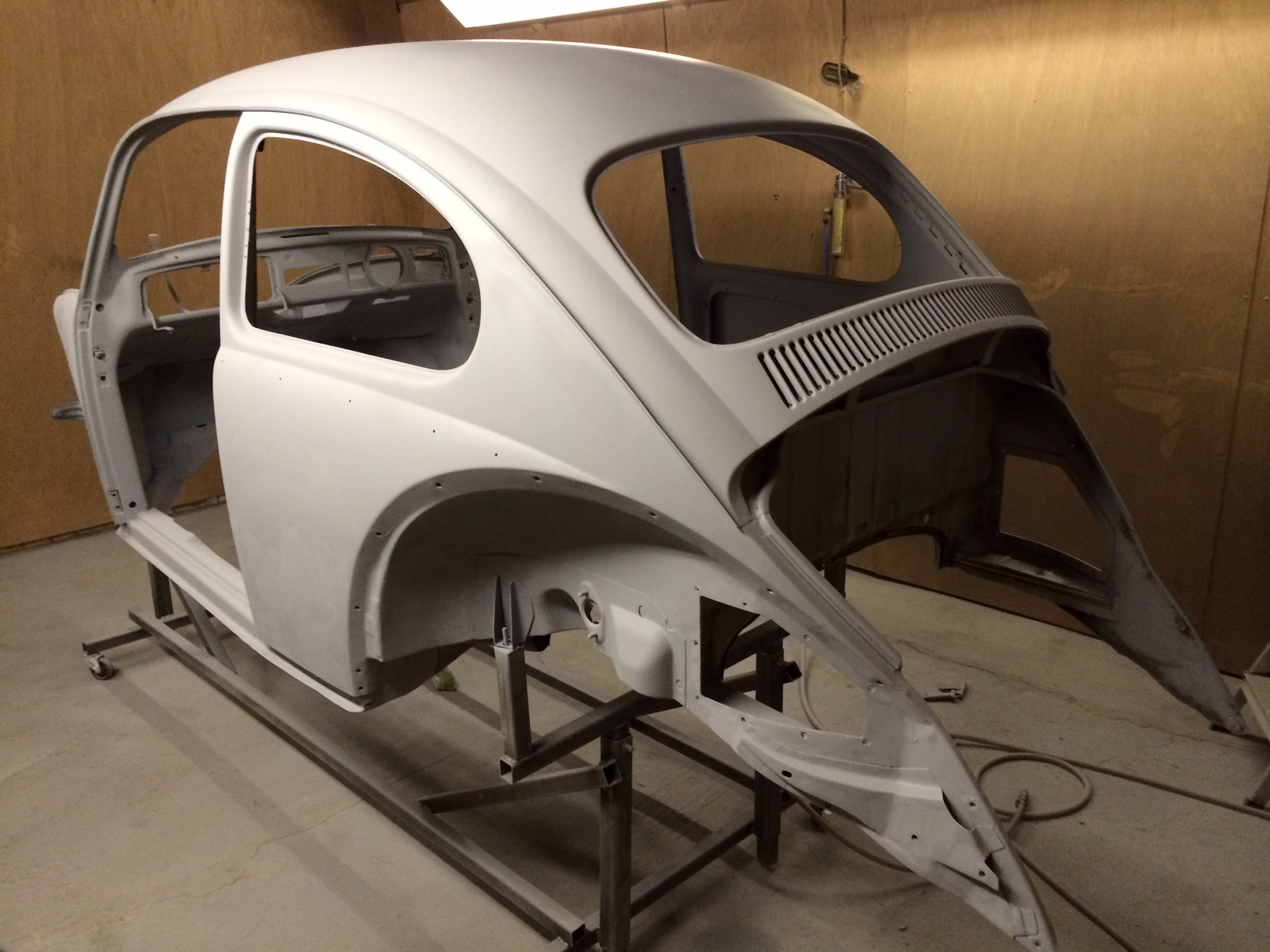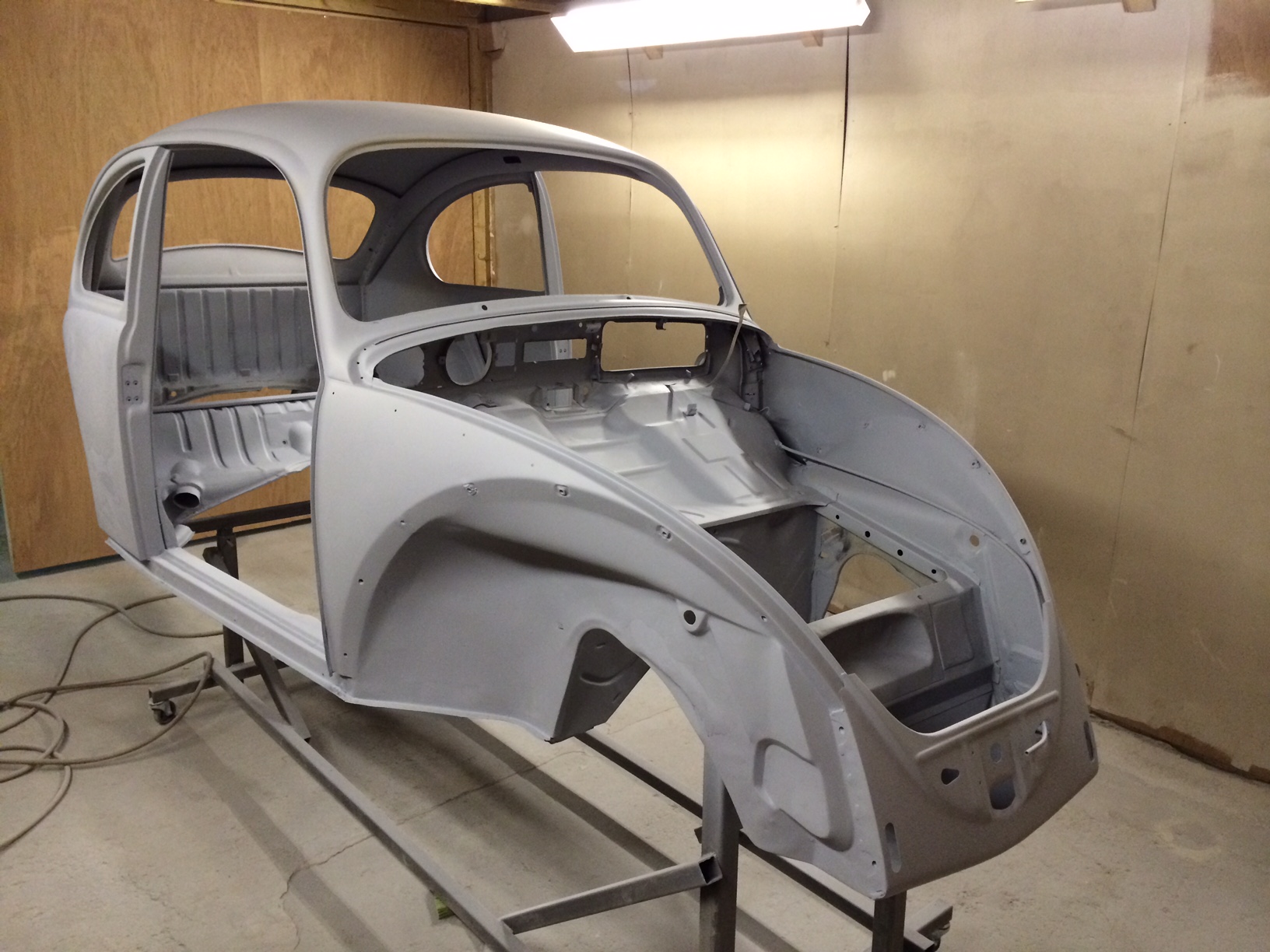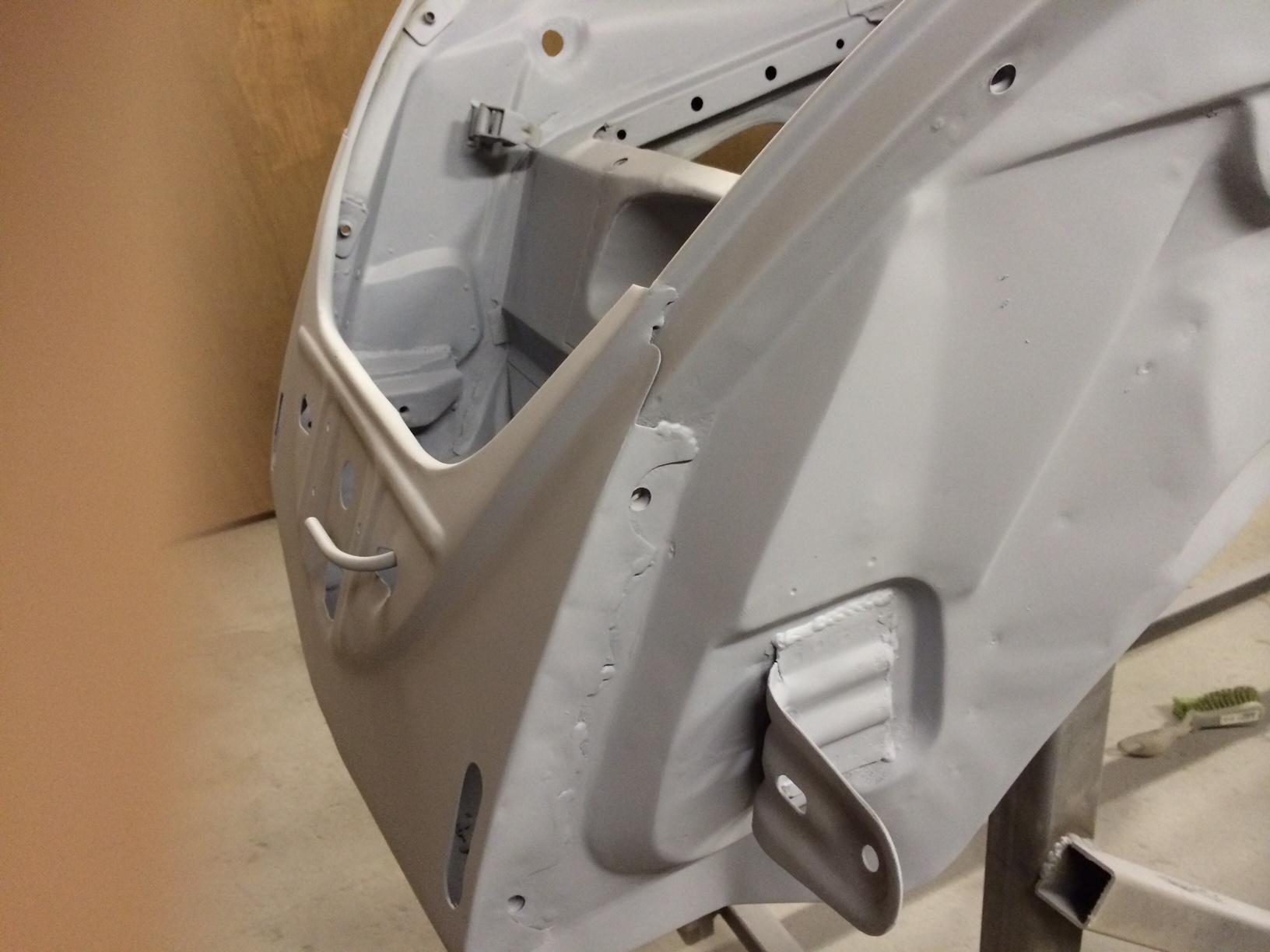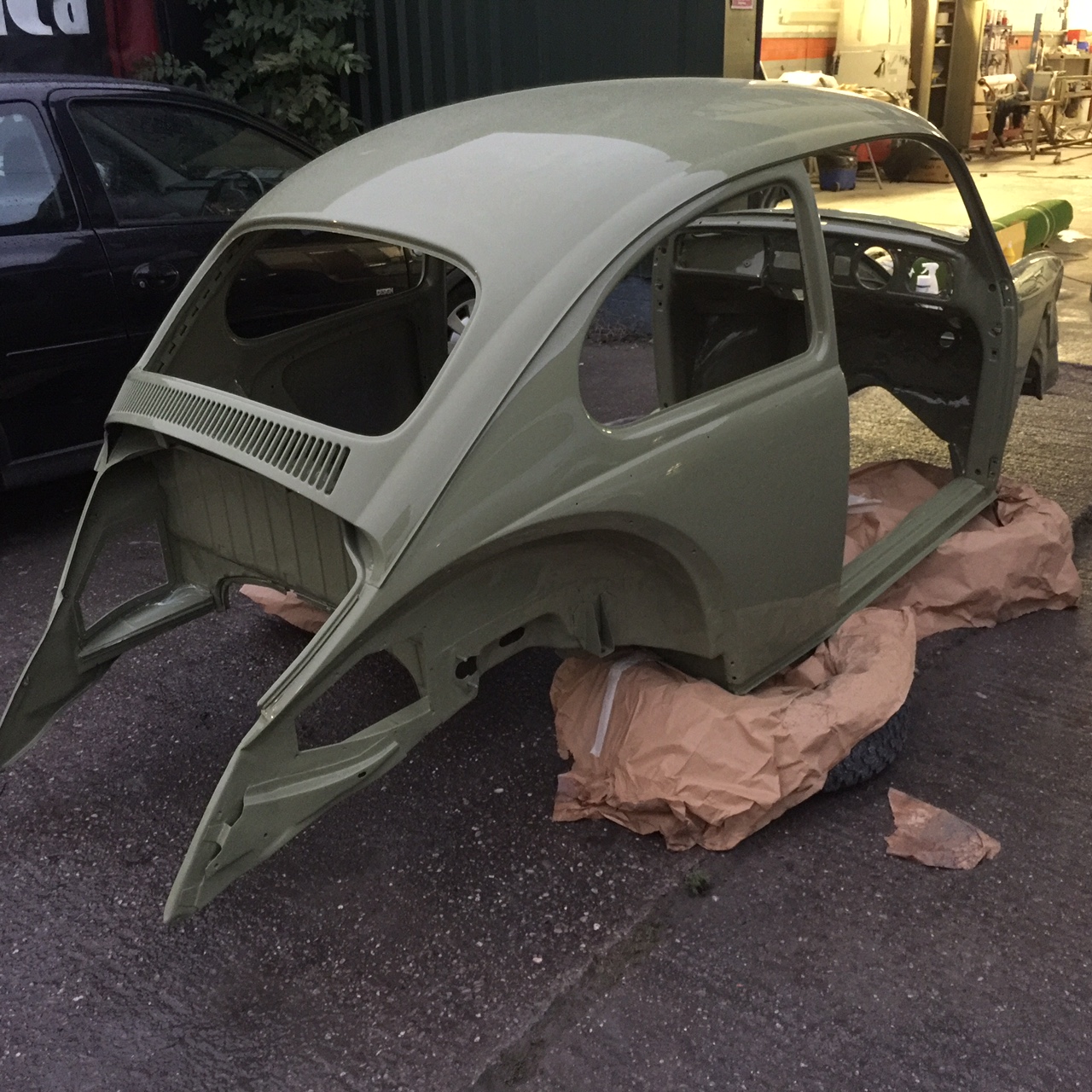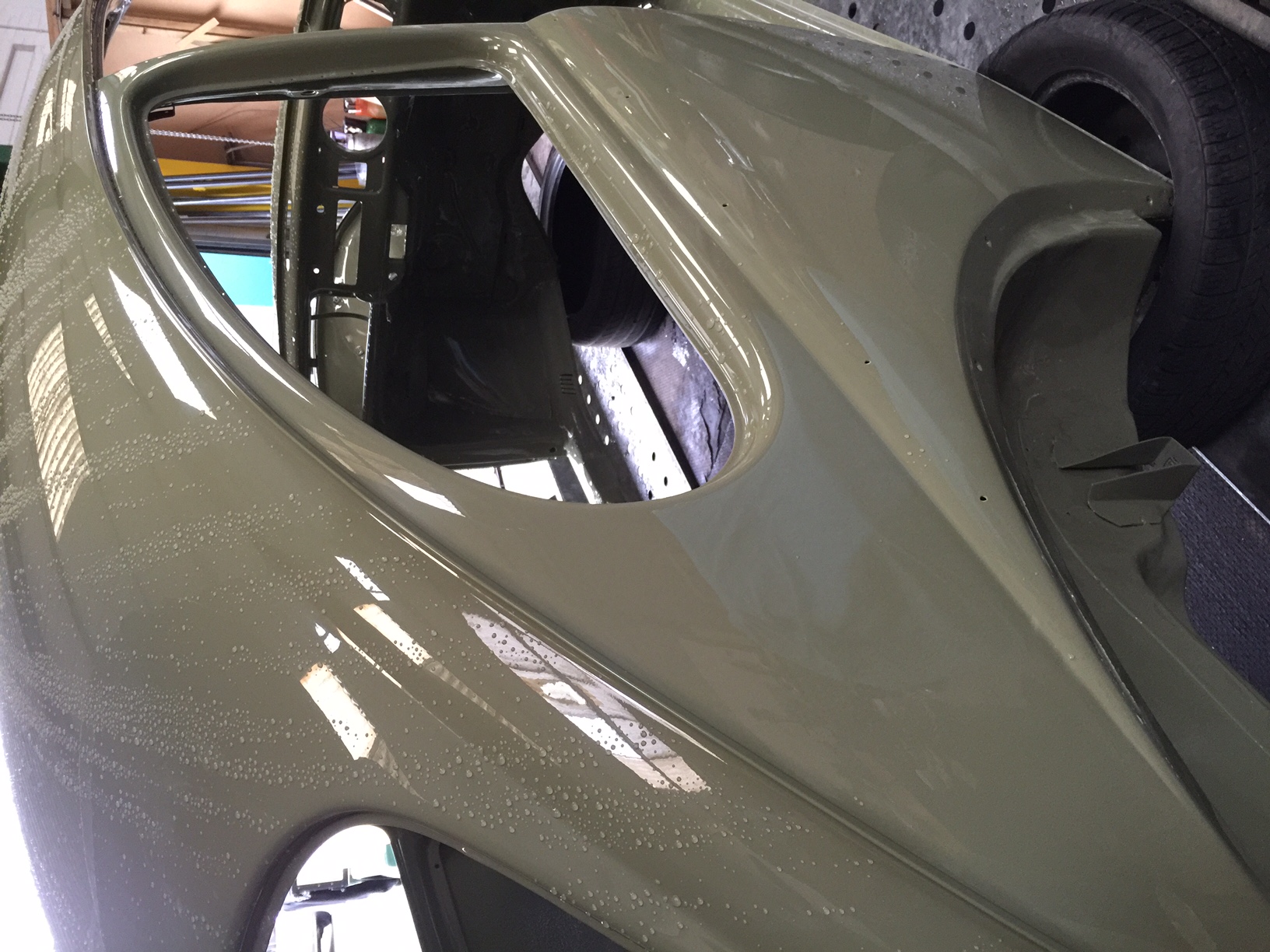 So we raided the old junk we have lying around the shop and managed to muster together most of the big parts, but we were still short, of a gearbox, axles (an engine) a beam, basically the whole drivetrain. Luckily we can make or refurb most of these parts and got the chassis to this stage: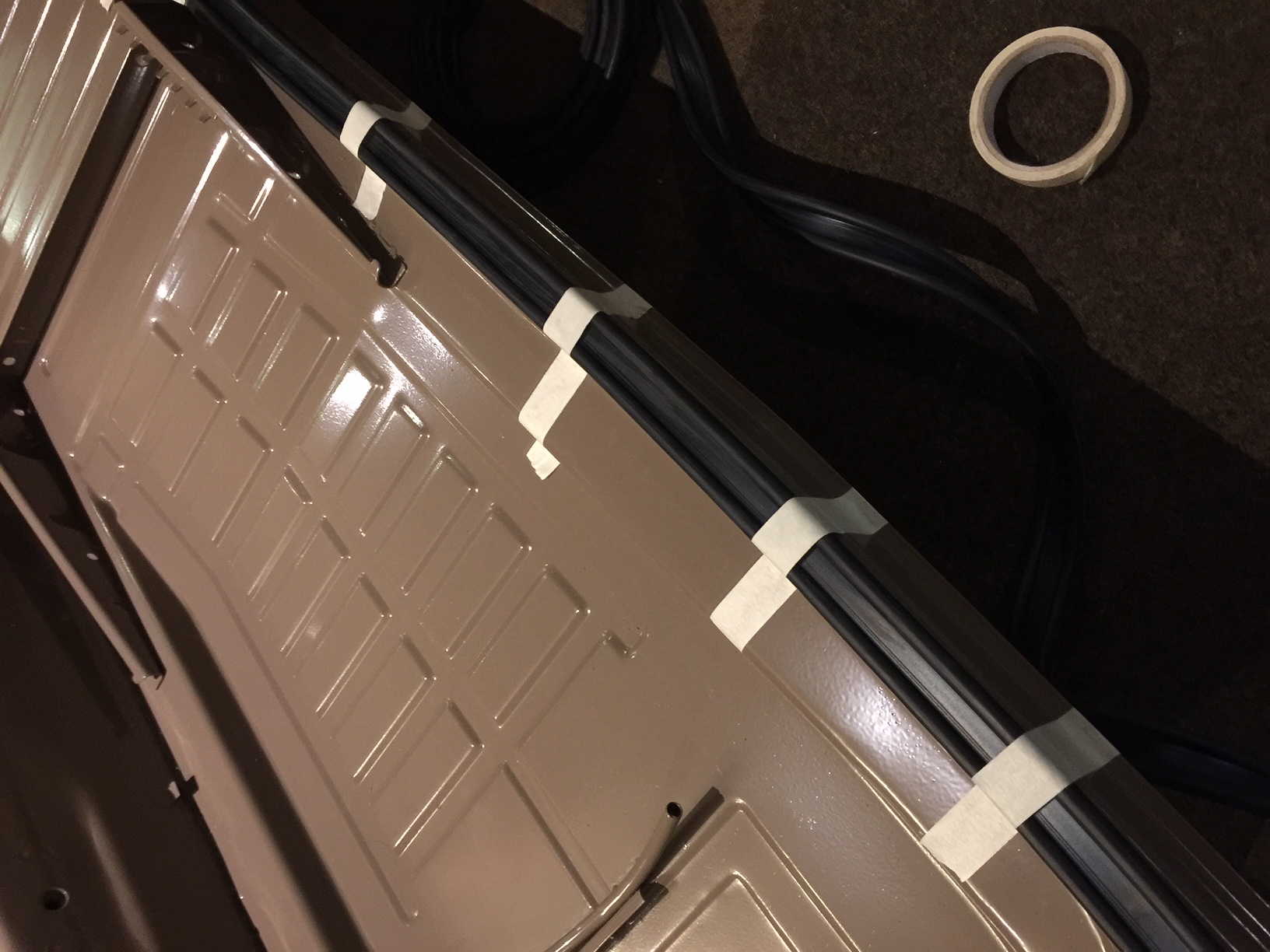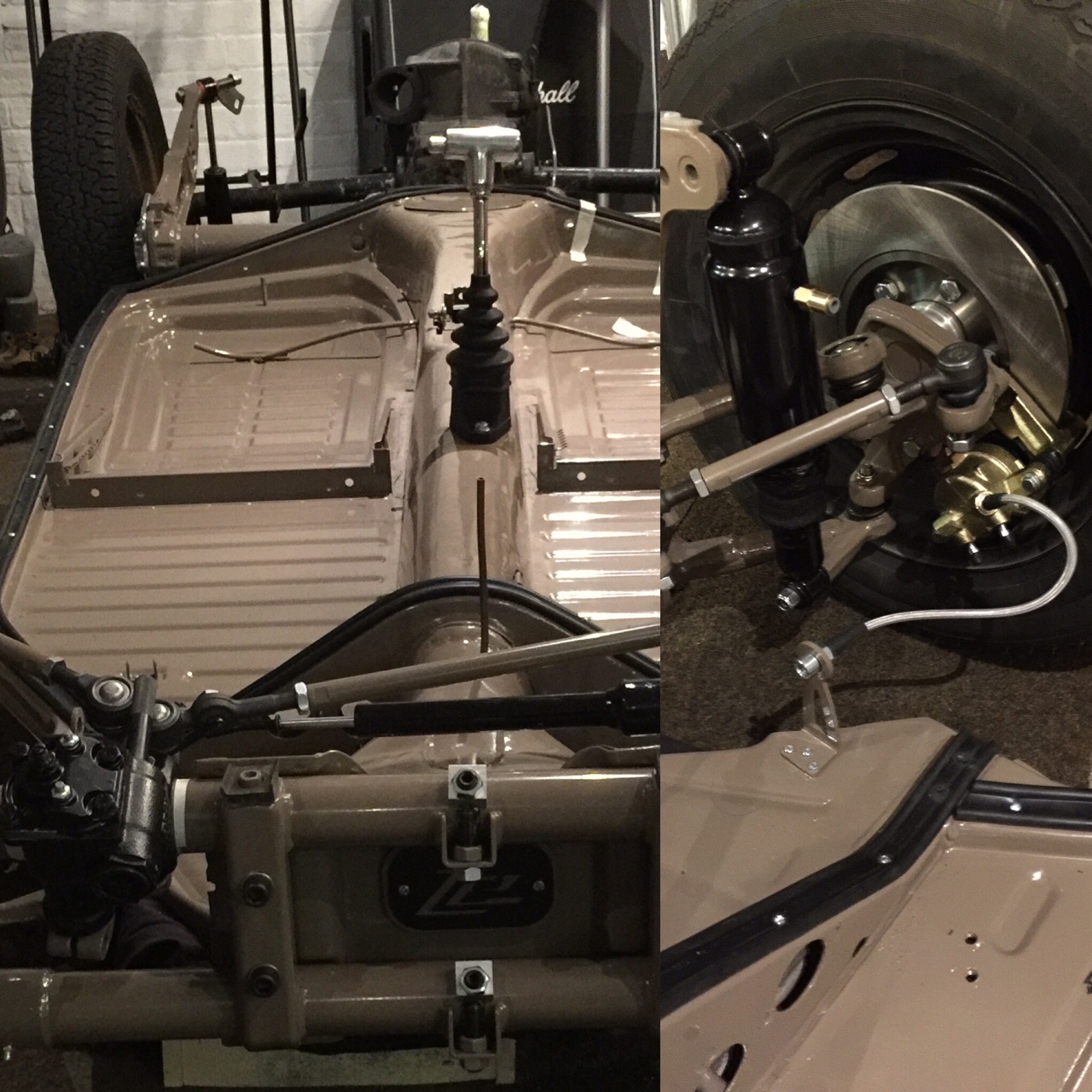 So with the chassis looking something like, we got the body here in its fresh coat of reed green, I know its not an original colour for this year, however its built from basically parts, all its originality was lost long ago when it used to be a drag car, and it looks great. As you can see below with the cut section behind the vents and the now repaired gauge panel / dash button panel section. We think it came out sweet!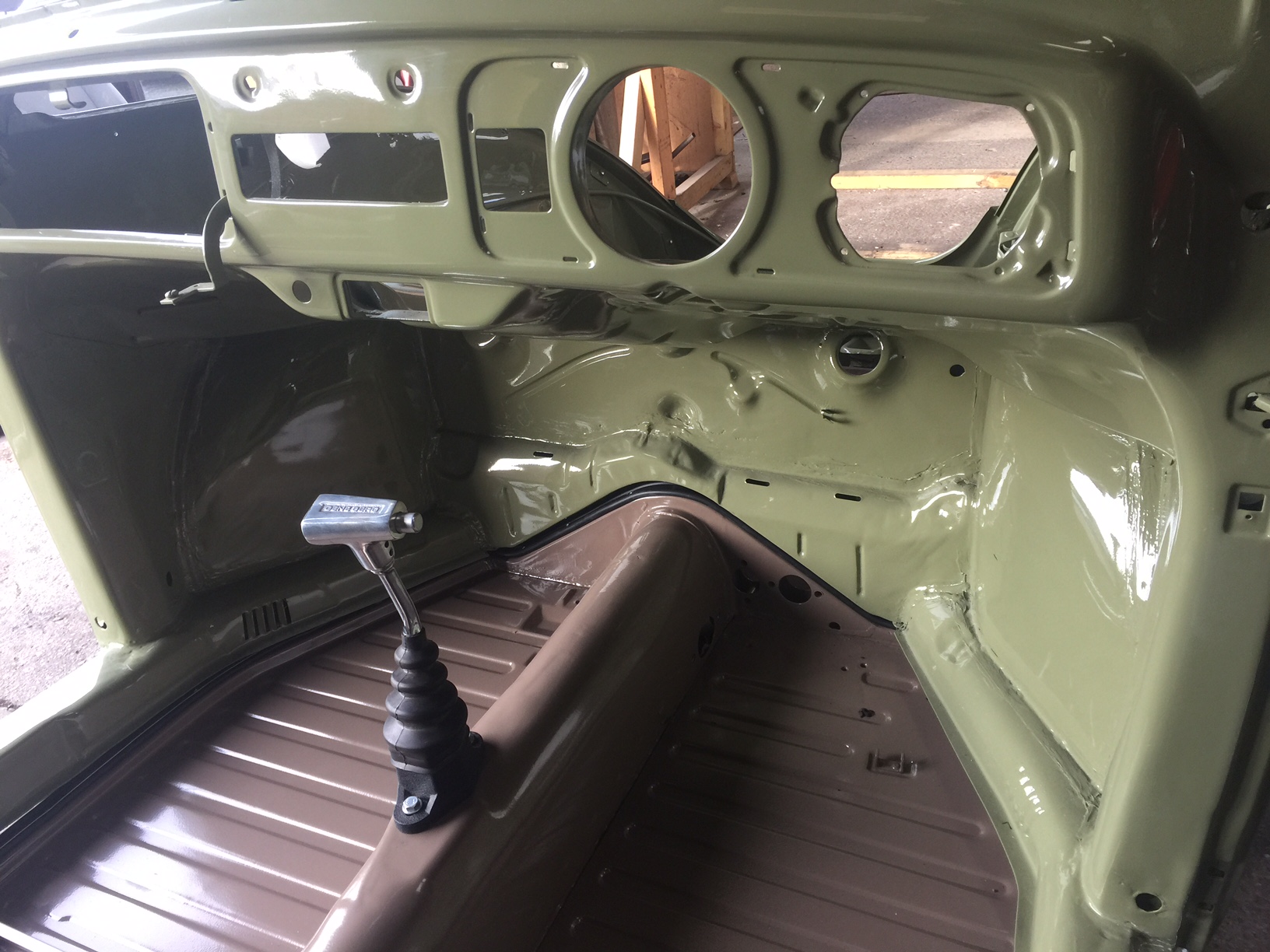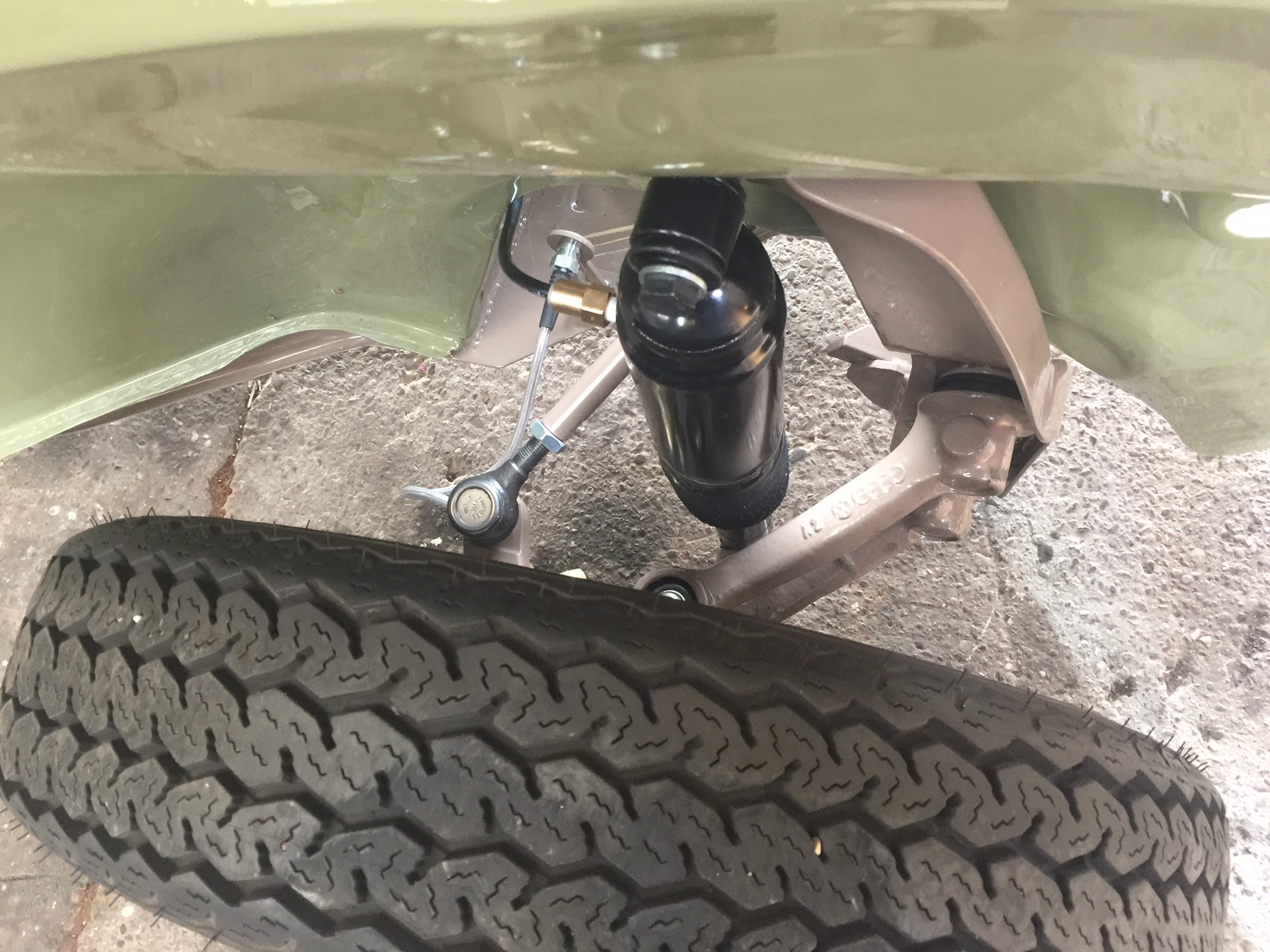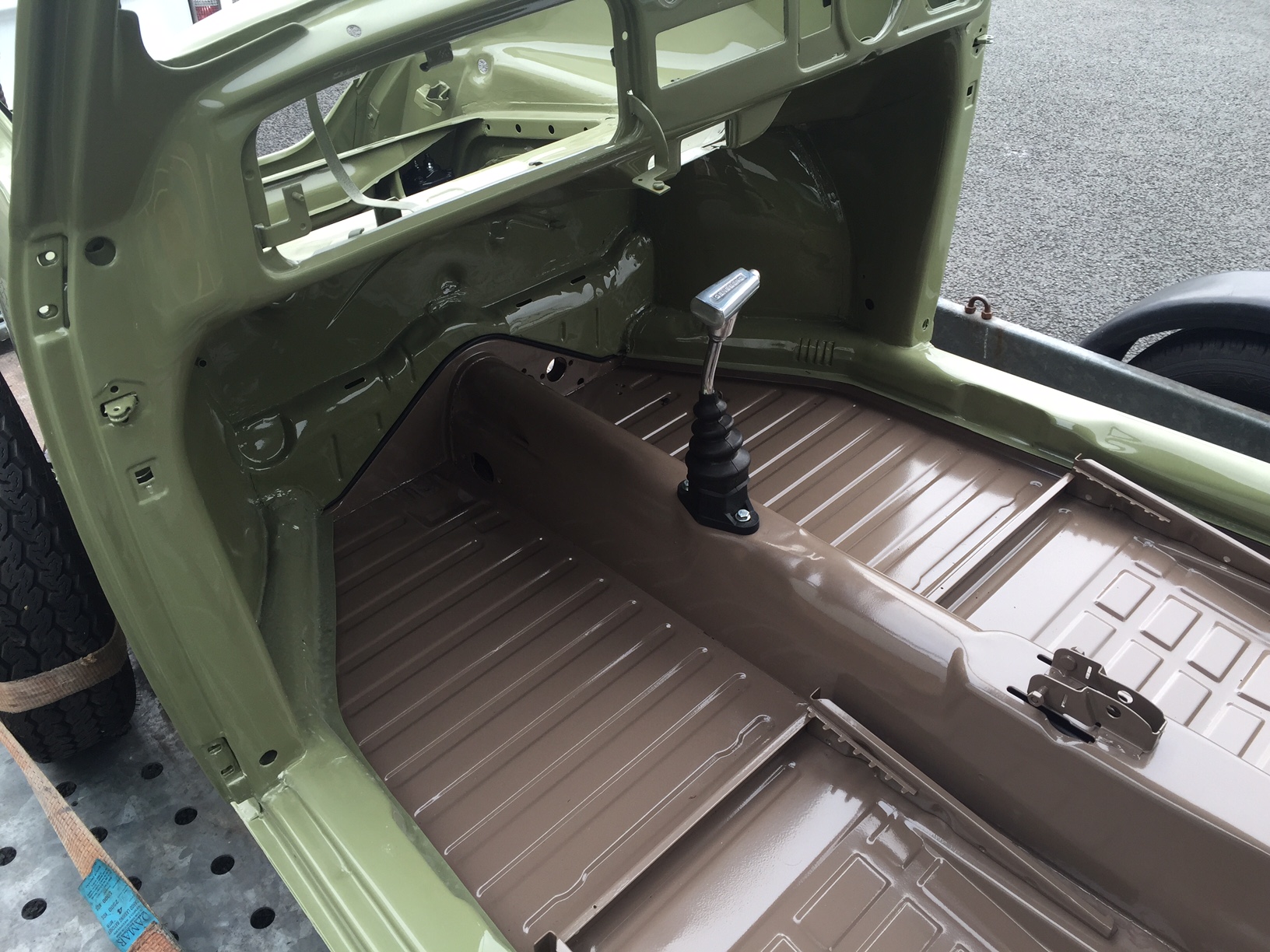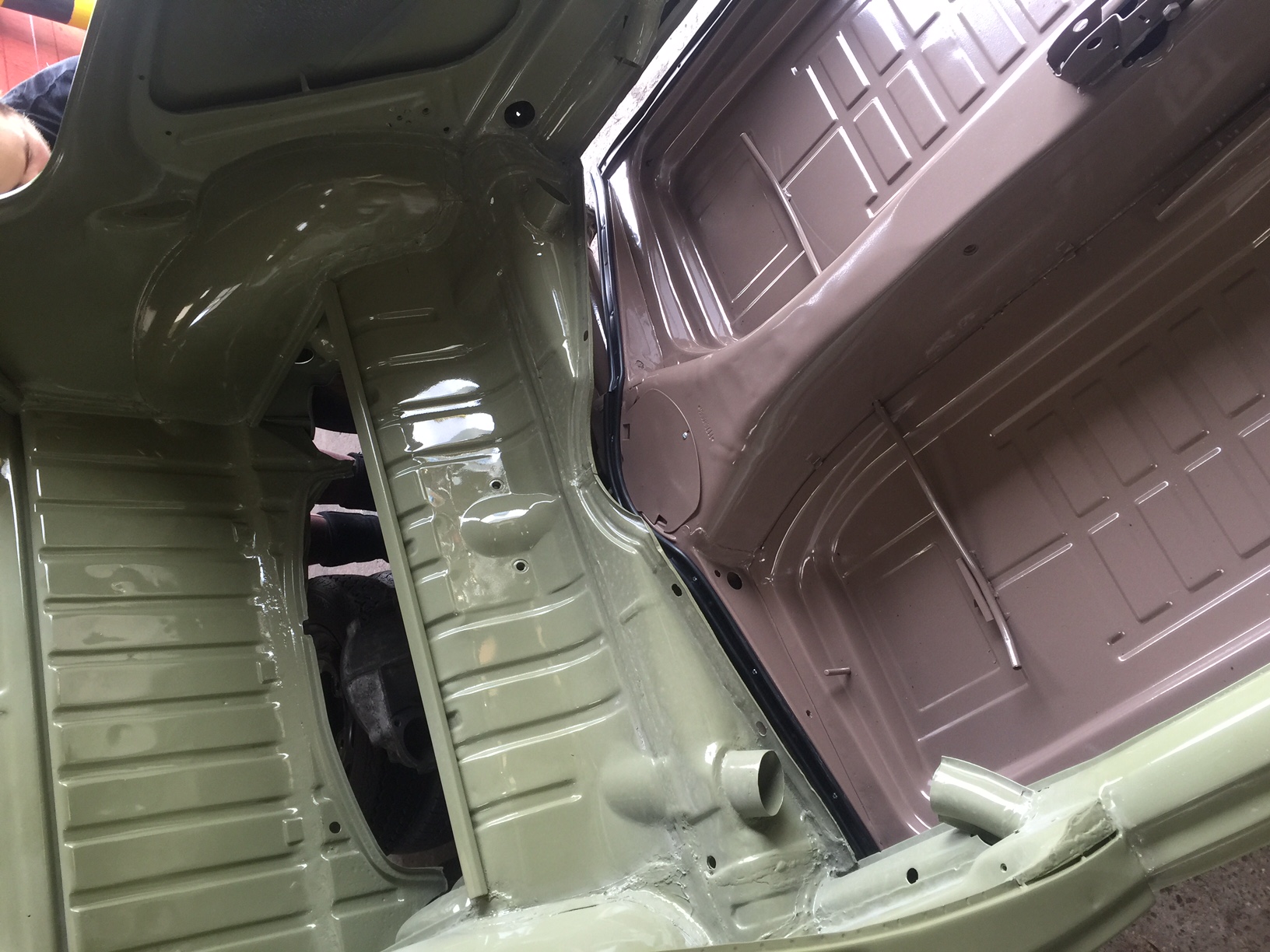 And then the big assembly started with some cad work to integrate the 3P Airlift system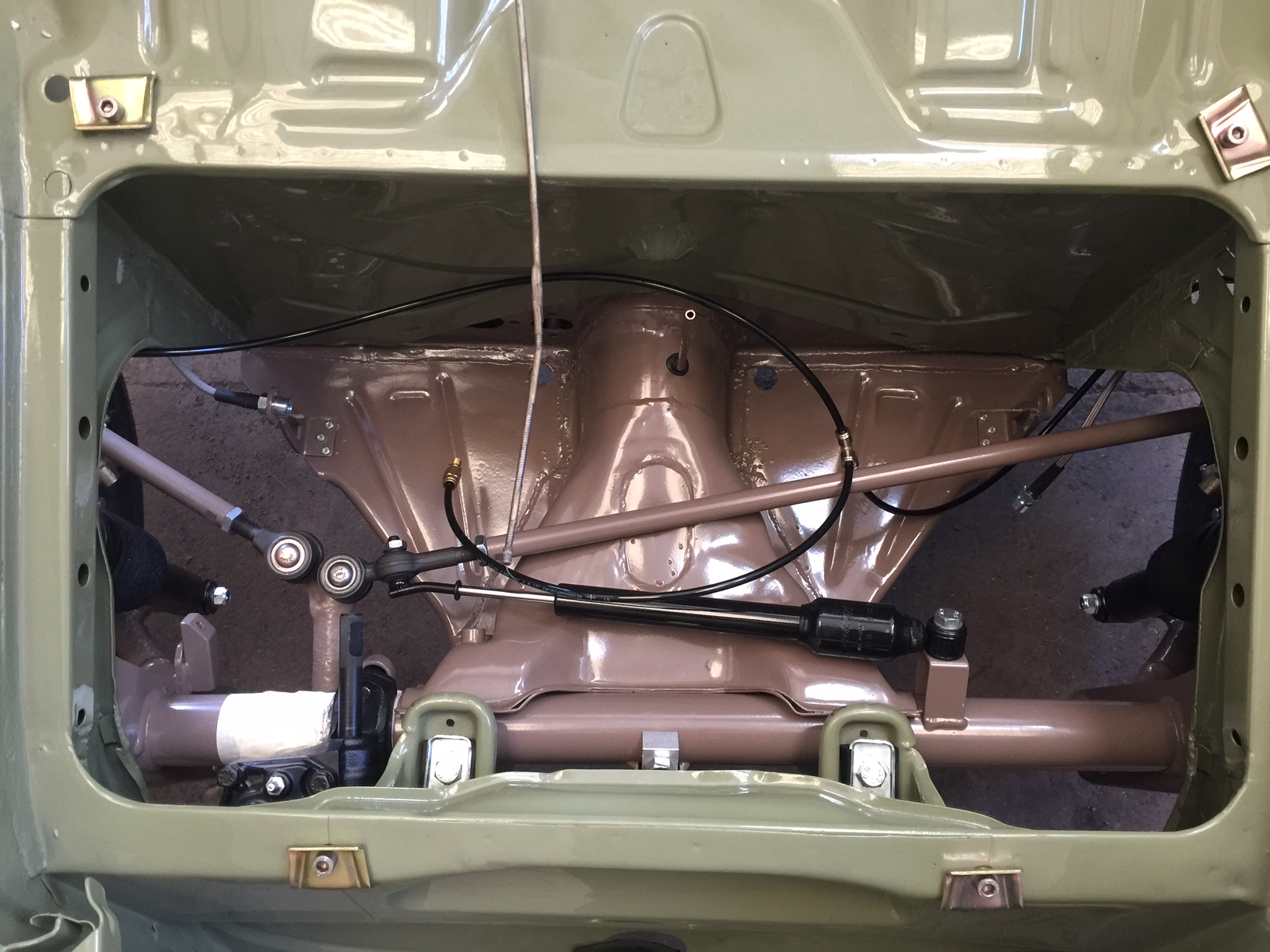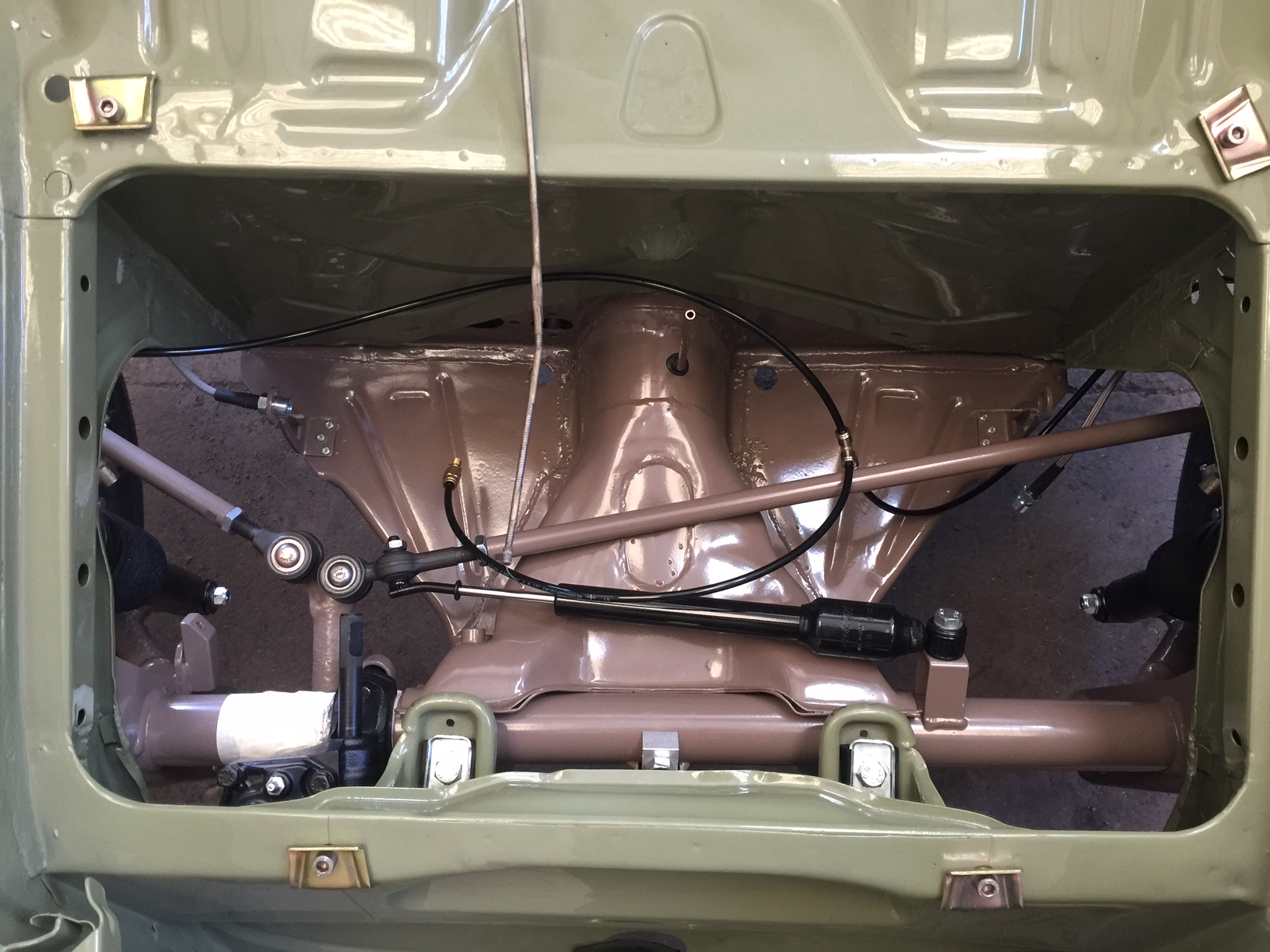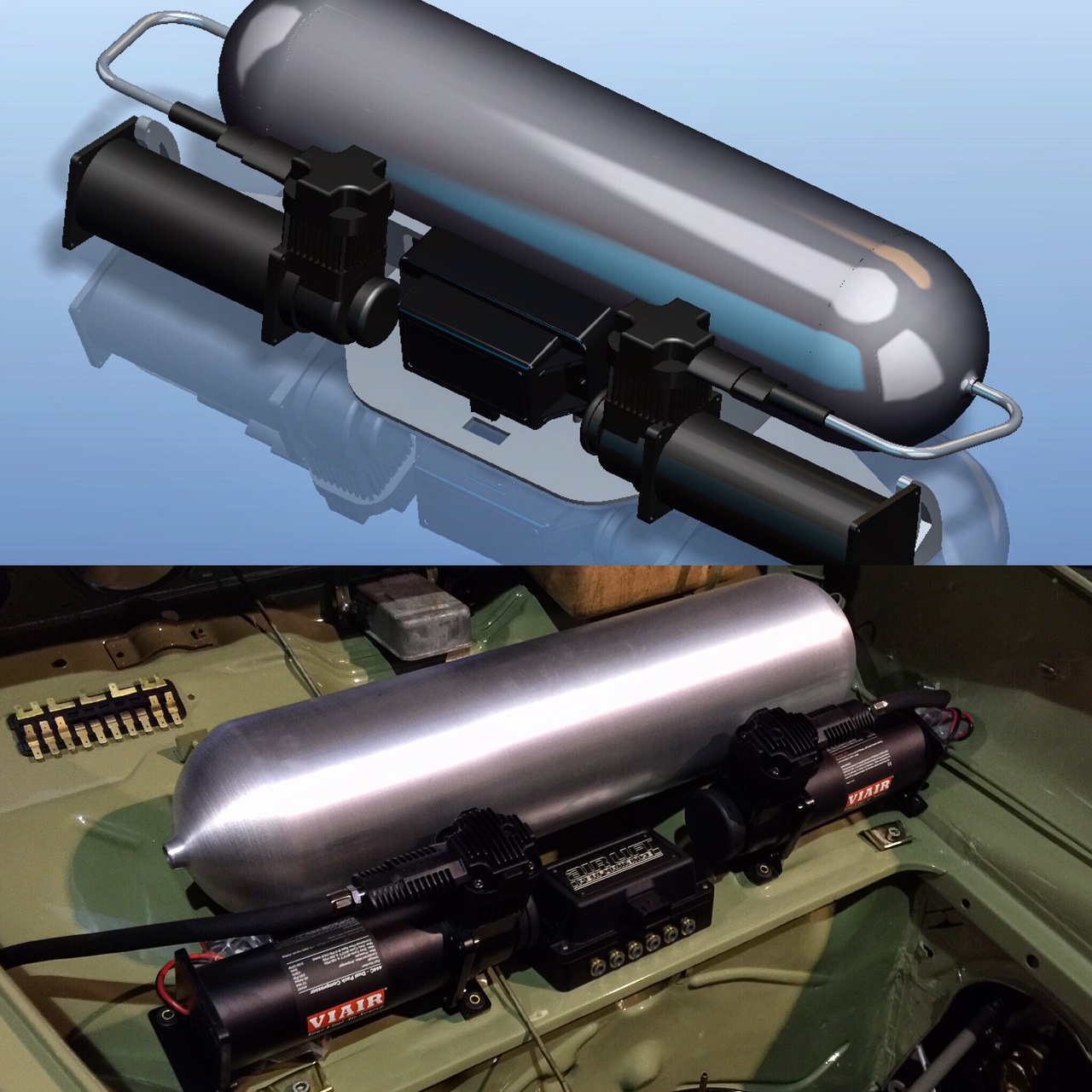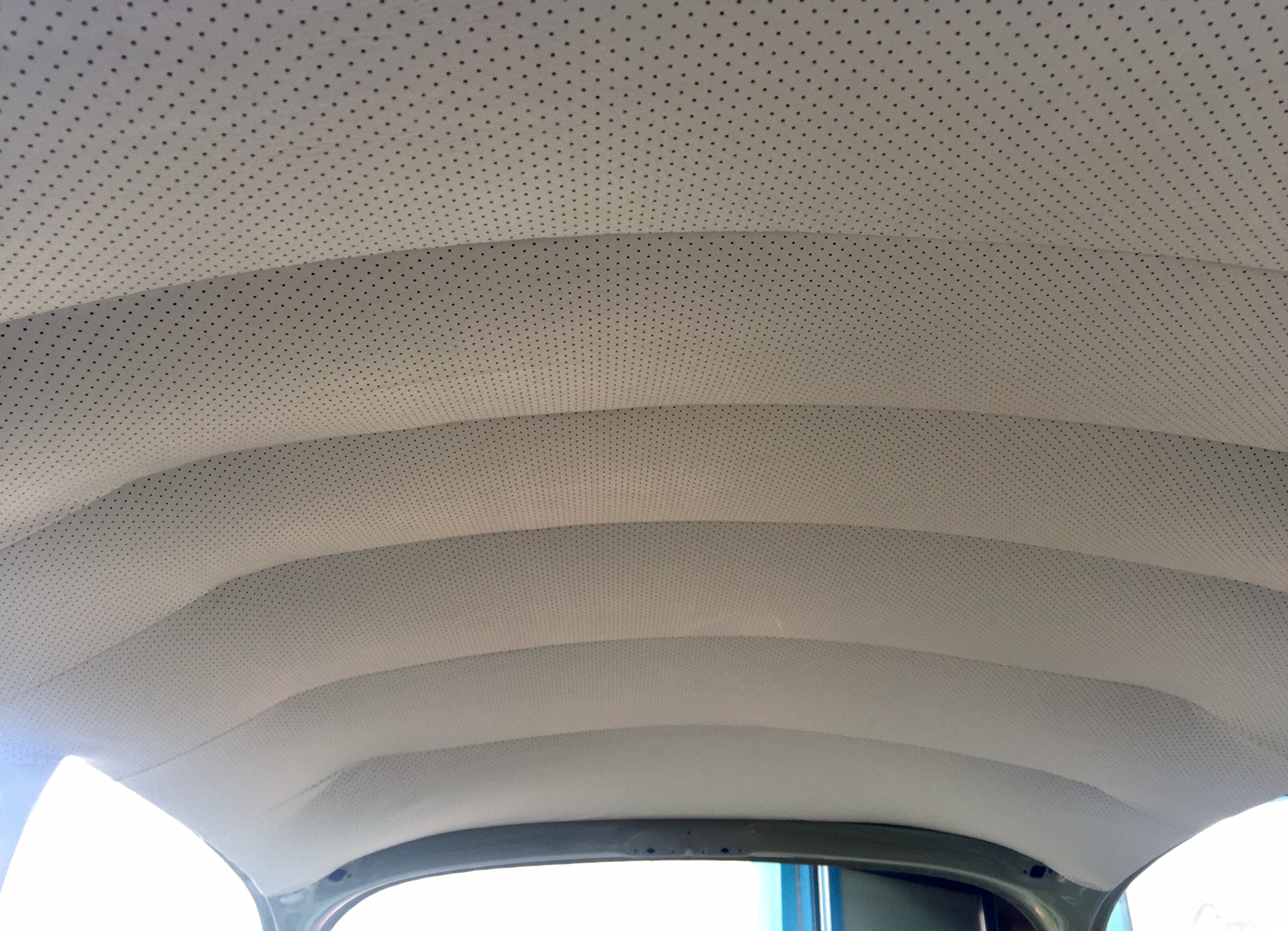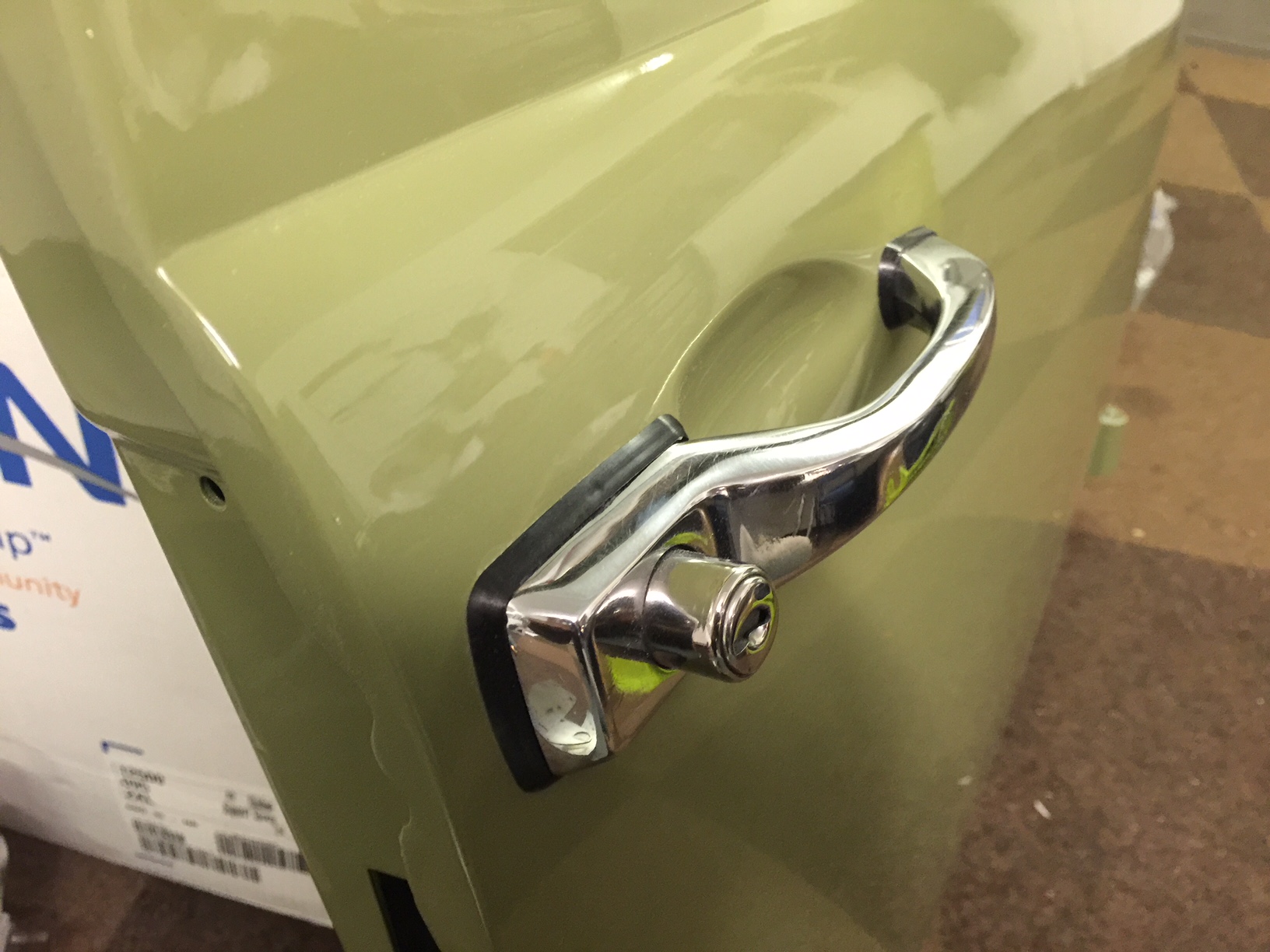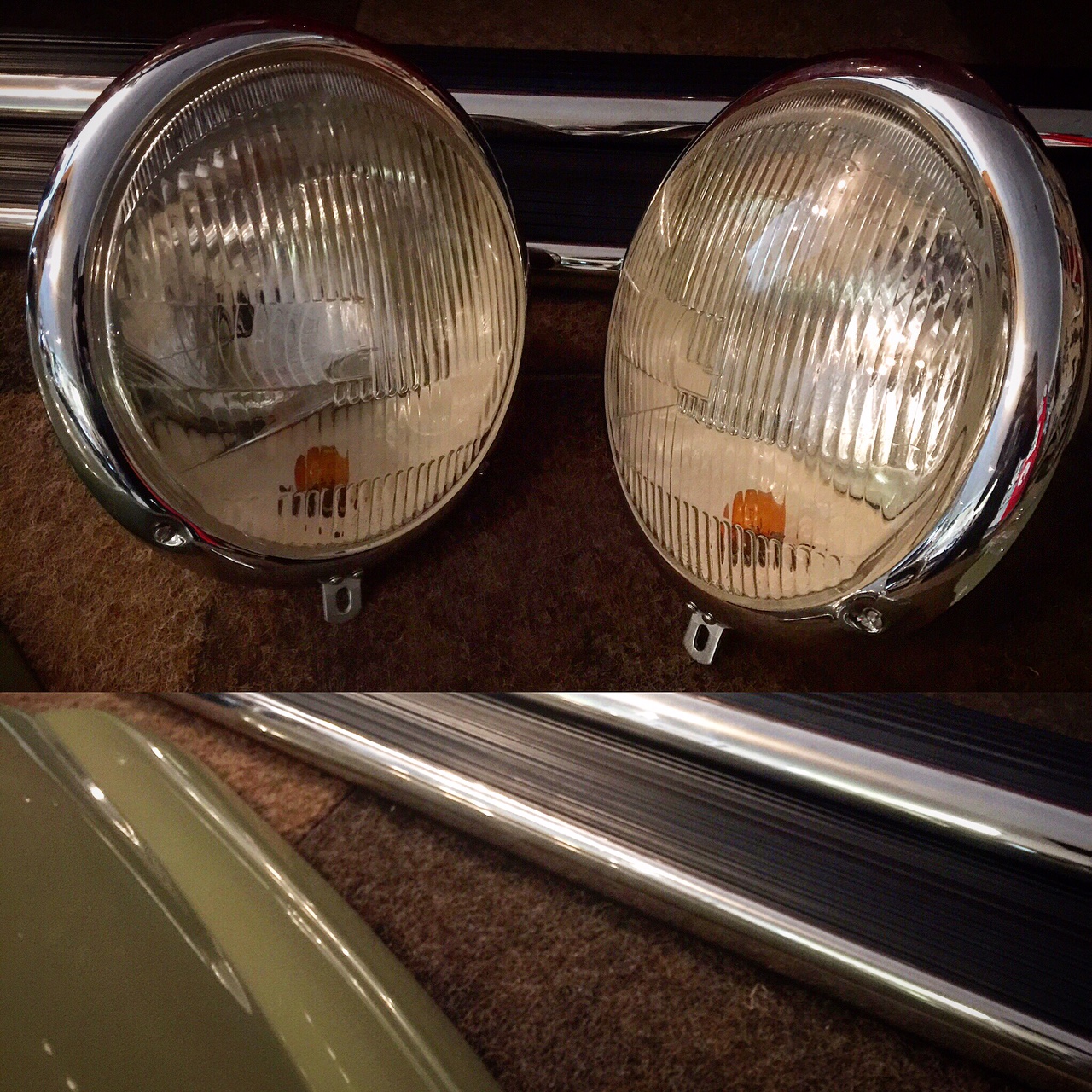 You may have been lucky enough to come along to Spa this year and experience in our opinion the best Aircooled VW Show of the calender. After talking to a few of the organisers on the sunday they had confirmed numbers of 4,600. The track parade was immense and vehicles were still spilling on even two hours later, 5 wide nose to tail. To see so many astonishing cars in such a beautiful location really has to be seen to be believed.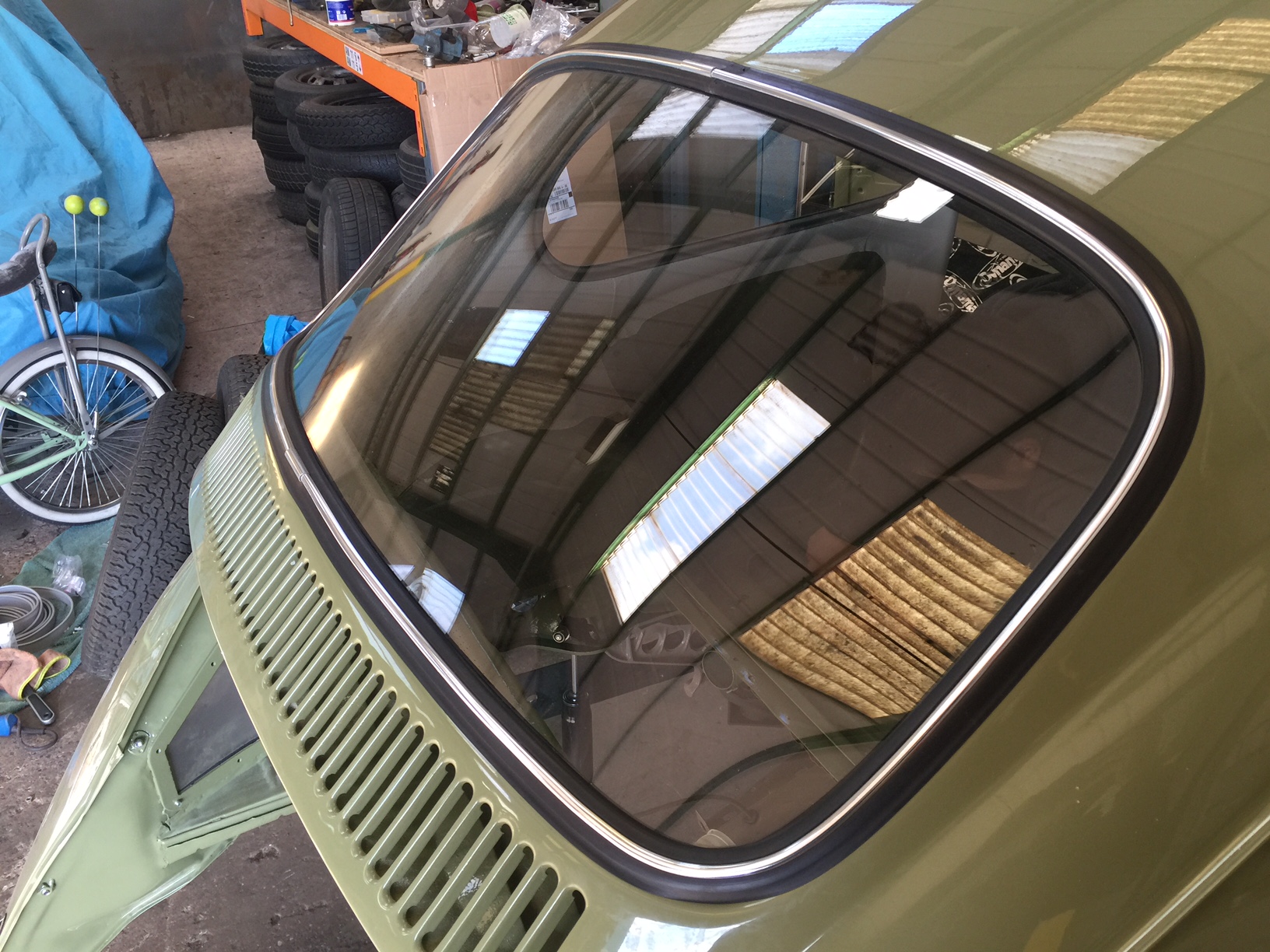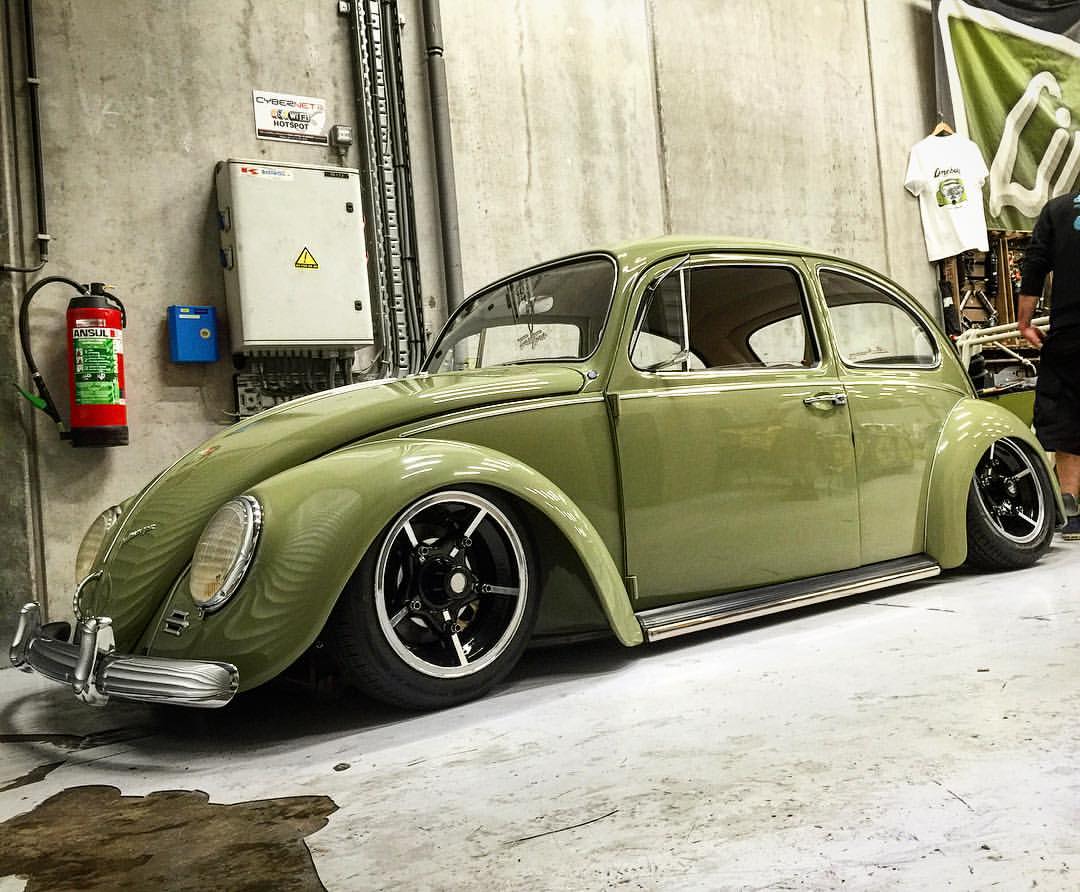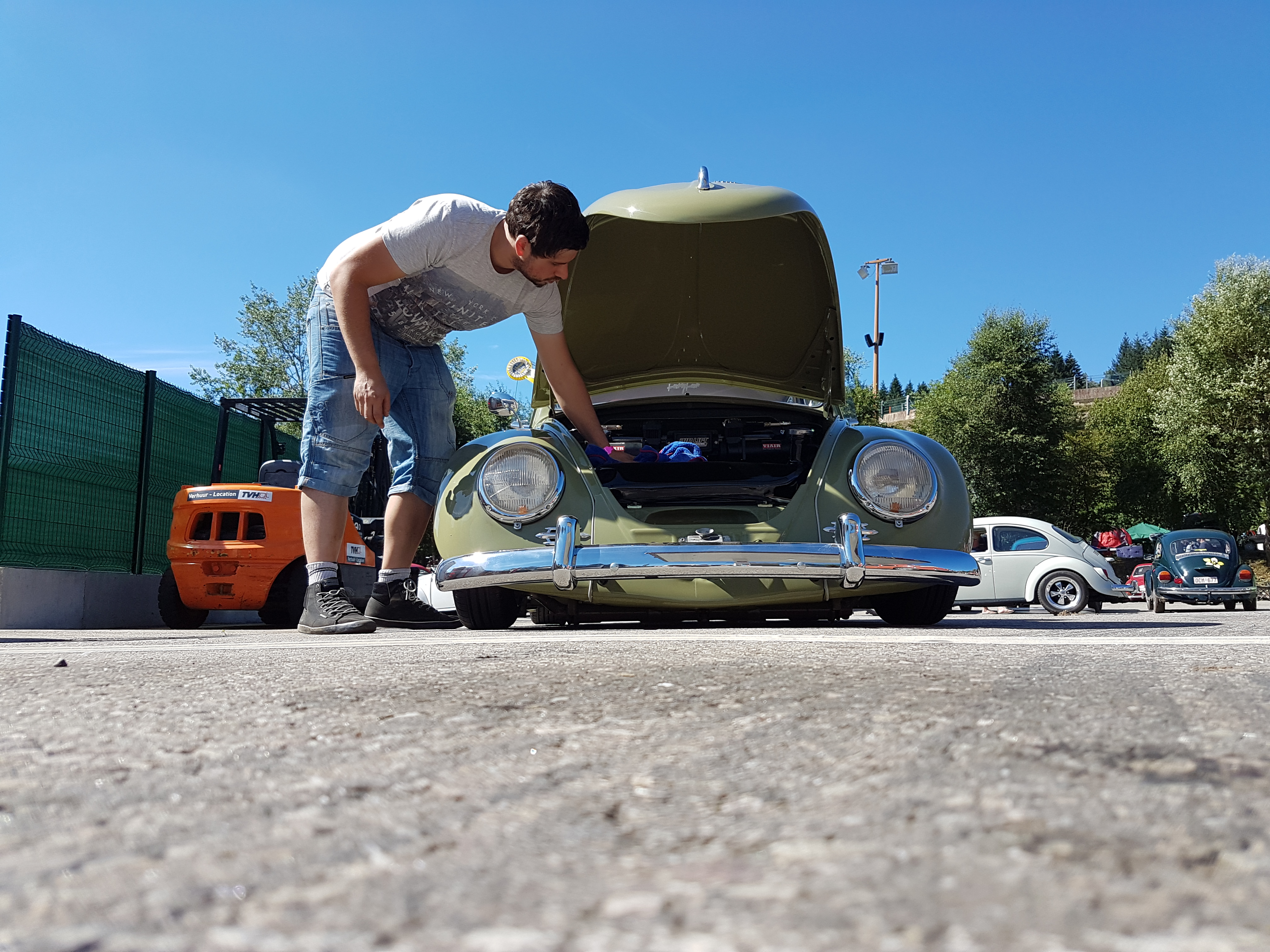 Over the weekend we met friends from far and wide with a couple of friends from Malta, Russia and of course Belgium. It really puts it all in perspective the sheer amount of enthusiasm for these motors. We debuted our '67 for the first time as a running and driving vehicle.
We were astonished to have a top 20 Eyecatcher rosette on the bug on the Sunday morning, we rolled down to the track with our chests puffed out, thrilled to have been so well recieved. You always do us proud, we love you Spa!