Description
T1 1947-65 Beetle / Ghia Link Pin Lower Bolt on Shock Relocators
The Ultimate in Aircooled VW Lowering Parts. Move your lower shock for Air and Coilover applications
Limebug Gen-II Link Pin Lower Shock Relocator's correct lower shock position on -65 narrowed front beams whilst also increasing lift angle, predominantly for air ride applications, also highly recommended for coilover and oil / gas dampers.
With air ride applications reduces lift pressure's by up to three times, allowing for easy deadlift (from lowest height) whilst giving consistent, efficient linear travel and lift heights as well as less harsh ride due to lower operating pressures.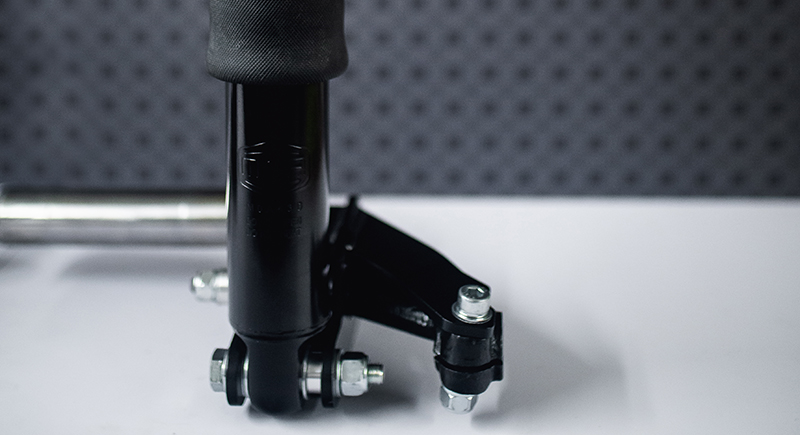 Gen-II updates have seen the addition of a re-configured shock position increasing steering lock angles as well as the ability to work on Limebug Gen-II 6″ Narrowed Beams.
Sold in Pairs, includes mounting hardware specific to MOA430 Air Struts, but can be configured for other dampers /shocks . Trailing arm in image is shown for fitting assistance only, it is NOT included in the sale of this product.
Details:
– Correct Alignment on Narrowed beams
– Fully Bolt on Limebug™ Design
– Dramatically Reduce air ride lifting and operating pressures.
– Can be used with all Gas, Oil and MOA430 Air Struts
– Compatible with Limebug 2″ / 4″ and 6″ Gen-II Front Beams
– Softer Ride quality / More compliance from Air Struts
– Consistent Lift Heights
– Maintains Steering Lock Angles