Description
1950-65 Beetle / Ghia Link Pin 6″ Narrowed Gen-II Shockless Front Beam Axle
Classic Aircooled VW T1 Beams parts by Limebug
Adjustable / Air Ride Aircooled Narrowed Modular Beams, Unlimited Upgrades / Customisation for any Application
Narrowed front beams have become one of our foundation and most popular lines. Our Titan (Static) and Jawbreaker (Air Ride) Series beams have paved the way for simple installation and feature rich design. The recipe has remained largely unchanged since conception with narrowed beams becoming the standard for any vehicle upgrading to larger wheels/ disk brakes and getting the front of the vehicle down.
Proudly presenting the Second Generation modular beam brings a new freedom to evolve and sustain.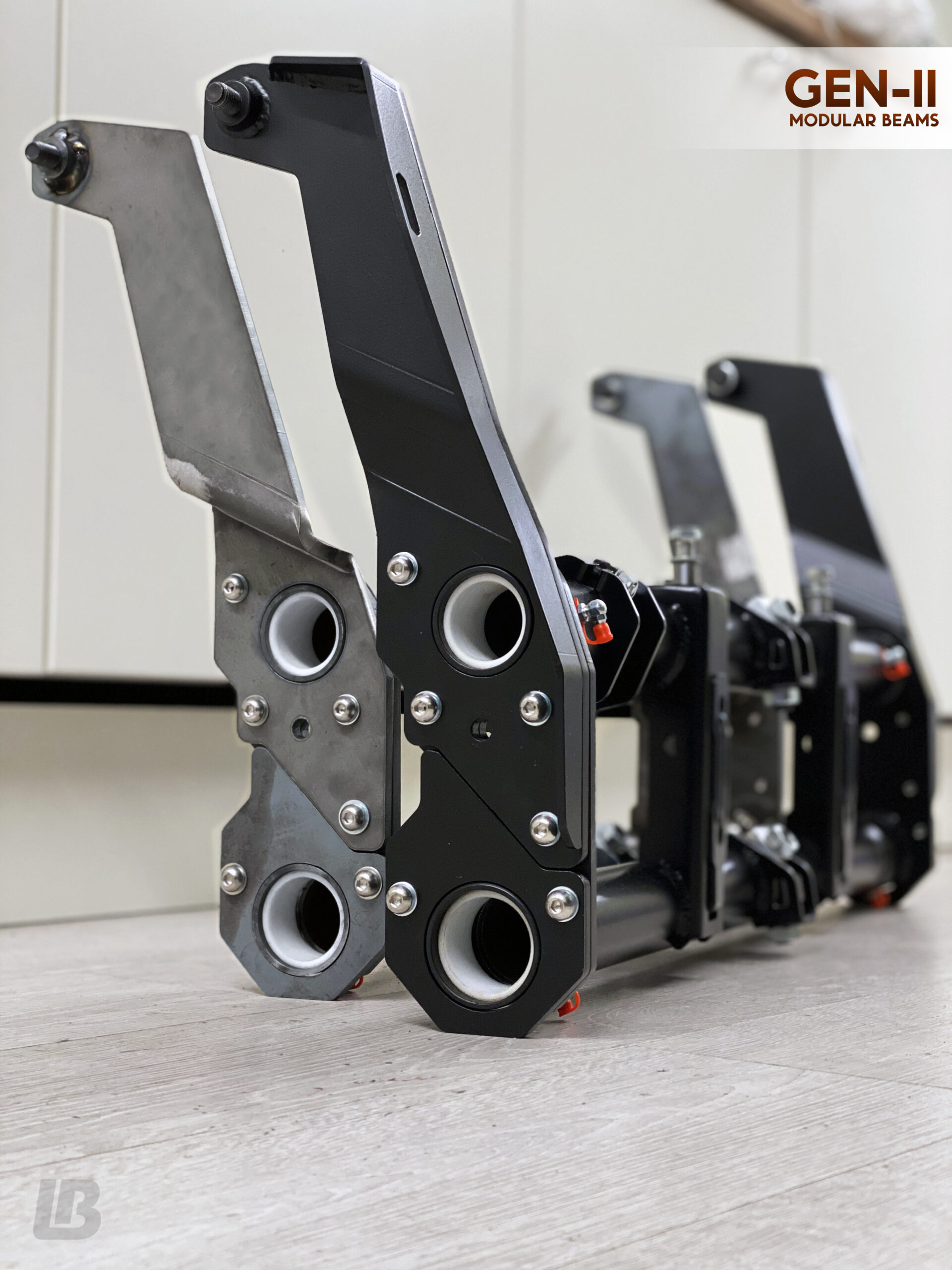 You Spoke, We Listened
---
We looked at the change in requirements from vehicles being built and customised. The Aircooled VW pan has long been the go to platform for not just custom builds of standard platform VW based vehicles, but kit cars, recreations, tributes, beach buggy's and all manner of automotive. The platform is one of the most versatile and long standing seen in any car manufacturers history, and with this comes the requirement for constant change and easily customisable front axles.
Since Limebug's conception we have followed the change in trends through the ages and so many custom touches are added to each individuals beam for totally unique reasons the concept of a Modular Axle came to fruition.
Modular Beam, What does that mean?
---
We has created the first of its kind, modular beam, by retaining a universal central core, the beam's end plates give options to replace and change as the styling of the vehicle evolves. this means that while the individual decisions of, design / style and application dictate the beams final form, it is infinitely up-gradable and serviceable.
The System, How does it Work?
---
What does this mean for my build / Installation /?Maintaining
---
Gen-II offers the expansion room to change and adapt your build with time as well as maintain and upgrade your single beam unit with minimal upkeep costs. All spares available through our website.
Installation has been simplified another step, the beams unique design also has added benefits when fitting or mocking up. Install the centre module first, then offer up the towers after to ensure perfect inner wings every time as well as not requiring ramps or a second pair of hands for installation or removal.
One Core, Limitless Possibilities….
Reach out to a team member to talk through your application, and additional features the Limebug Gen-II range has to offer.
Modular Aircooled VW Front Axle Tube, All Rights. Limebug Limited

SKU: 030020130