Description
Beetle / Ghia / Type 3 / Splitscreen Titan Wilwood 4-Piston 5×130 Rear Disk Brake Kit
Classic Aircooled VW Complete Rear Kits parts by Limebug
The Wilwood / Limebug VW Beetle / Karmann Ghia Bolt on rear disk brake conversion kit offers the first straight fit 4 piston all aluminium adaptor and caliper, performance drilled disk brake kit suitable across all years and rear suspension platforms. Built around versatile design including direct mounting with no modifications to any suspension components, the rear disk brake kit is complete with all parts required to be mounted to the rear axle. This kit also retains the functionality of a handbrake, using all OEM T1 and T2 fixtures.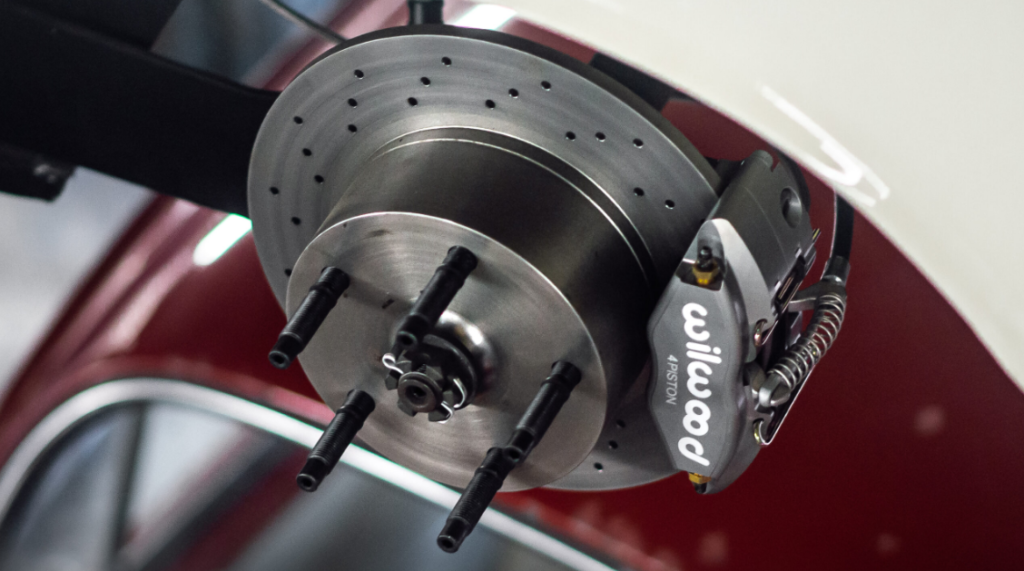 With the infamous brand Wilwood, the kit does not need no introduction. Tried and tested on both road and track, the high performance 4 piston caliper combined with our drilled/groove disks gives excellent heat dissipation therefore minimal to no loss of braking capacity. Perfect for track/motorsport orientated vehicles, the enthusiastic drivers and also for daily drivers to provide safety whilst driving within modern environments.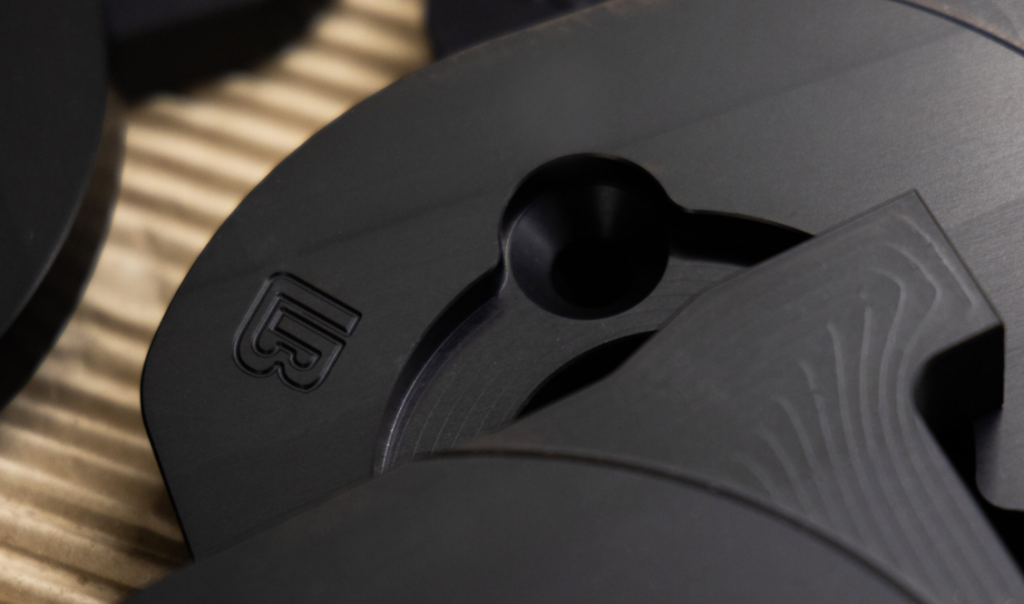 With modern traffic and ever improving stopping distances of modern vehicles on the road, it is vital to factor in stopping distances of classic aircooled vehicles for your safety, safety of others and also to protect your pride and joy. A study performed by Volksworld in 2011 showed that the standard T1 Beetle drum brake set-up had a stopping distance of 285ft (87m) from 70mph. The test was then carried out with the same Beetle fitted with a Drilled/Grooved 4 Piston Disk Brake set-up which resulted in a stopping distance of 171ft (52m), a massive reduction of 114ft in stopping distance, fitting well within the average of modern cars on the road. This would be even further improved when combining both Wilwood / Limebug Front and Rear Disk Brake Kits.
What your Wilwood / Limebug Rear Disk Brake Kit will include:
– Wilwood 4 Piston Calipers with Handbrake Functionality These 4 Piston calipers are the will drastically improve your stopping times over the factory drum set-ups, even more so if accompanied by one of the Wilwood Front Disk Brake Kits.
– Drilled/Groove Disk Brake to your desired PCD All disks are accurately drilled/grooved in house by Limebug, various PCD/Stud Patterns are available. If you are unsure or cannot find the correct pattern, please get in touch.
– Limebug Billet CNC Caliper Bracket A direct mounting bracket, milled and produced in house by Limebug with the "LB" etching finished in an anodised black.
– High Performance Braided Brake Hoses Top Quality brake hoses produced in the UK by HEL Performance exclusively for the Limebug Wilwood kits, the correct length will be supplied for your kit when the axle length option is chosen.
– Handbrake Mounting Kit To retain the original handbrake set-up, a custom made Handbrake Mounting balance block with hardware has been produced to secure the handbrake cables to either the Early or Later Style T1 handbrake assembly.
– Wilwood Brake Pads
– Wilwood Handbrake Cables
– Mounting Hardware for the full kit
– Axle Spacer Kit
If you are looking to purchase this disk brake kit and already have a front disk brake kit, it is recommended to upgrade your master cylinder to our uprated version. Which is also available here: Uprated Master Cylinder
With this Uprated Master Cylinder, it does also require the High Performance Mounting Kit. These are available in LHD and RHD options, please see below:
LHD High Performance Master Cylinder Mounting Kit
RHD High Performance Master Cylinder Mounting Kit
If you require any more assistance or information regarding the Wilwood / Limebug kit, reach out to one of our team members. Contact us here

SKU: 040030020