Beetle / Ghia Fully Assembled Front Beams: How to Spec?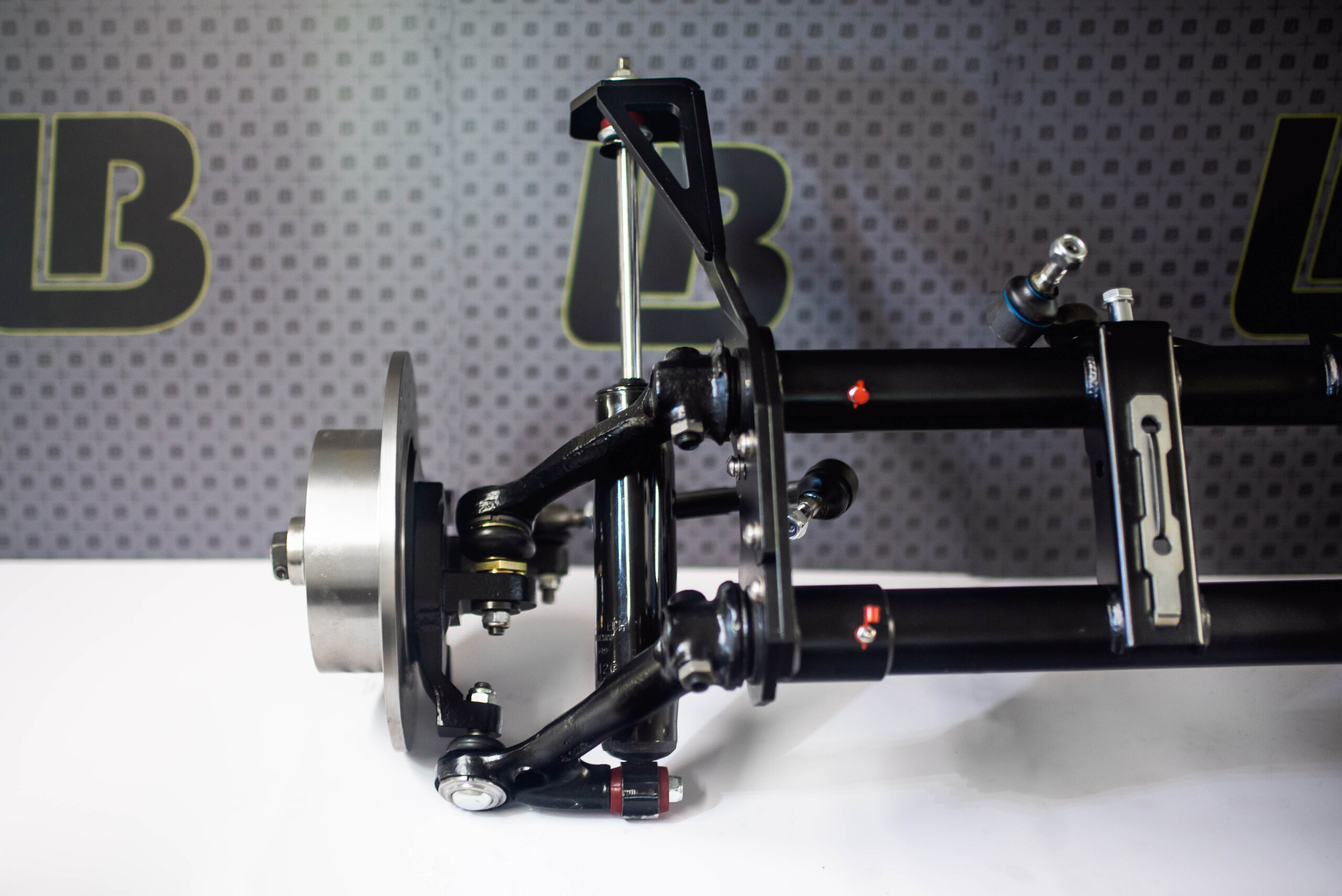 FULLY ASSEMBLED BEAMS: CHOOSING YOUR SETUP
Building your custom beam
With lots of different options available in our

Fully Assembled Beam
listings, you're able to spec the perfect front axle,
to work with the visual/handling requirements of
your
build.
This illustrated guide will walk you through the steps and choices to make with our detailed and in depth options, highlighting which parts you may want or need, based on the setup you're looking to achieve.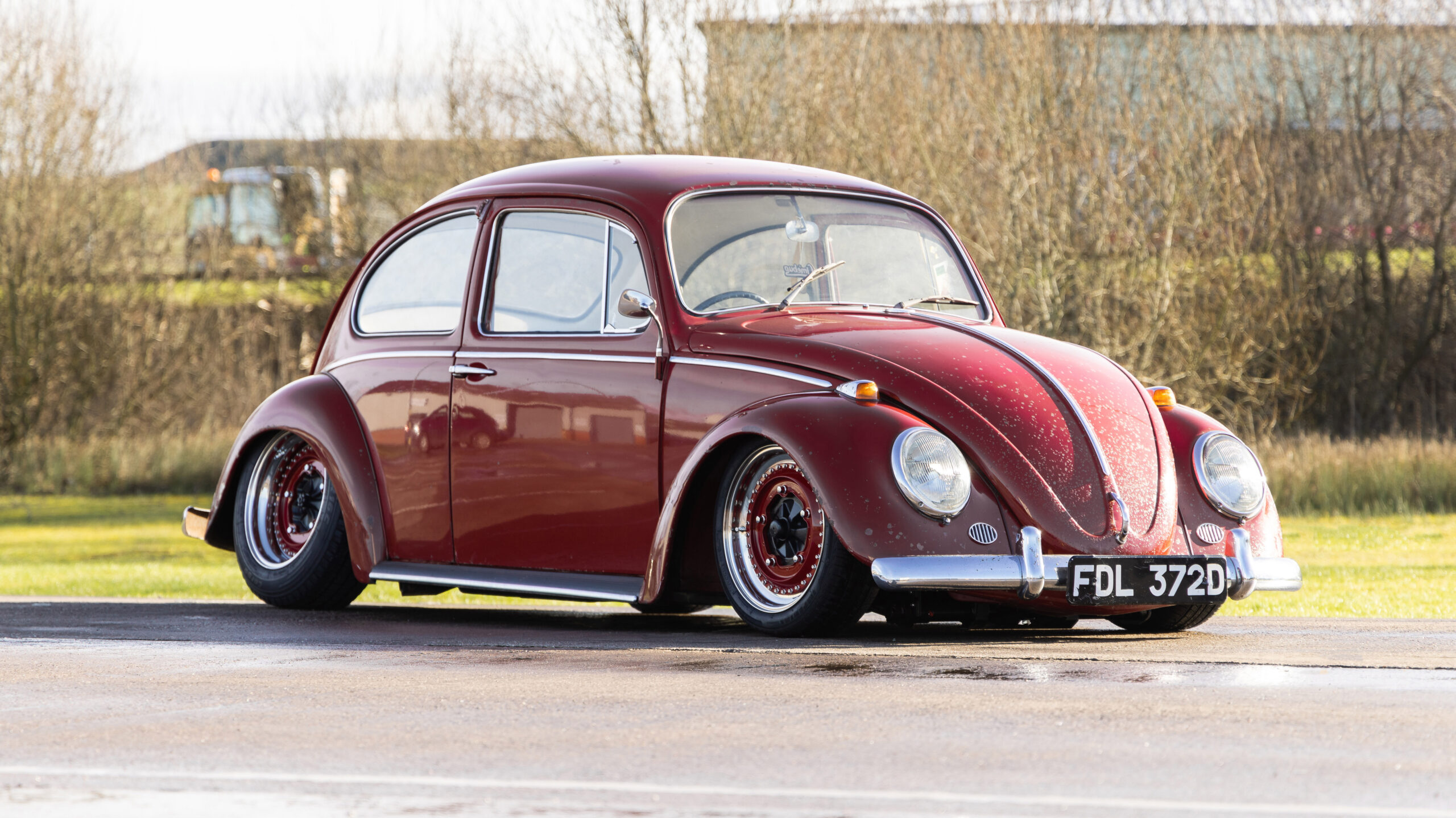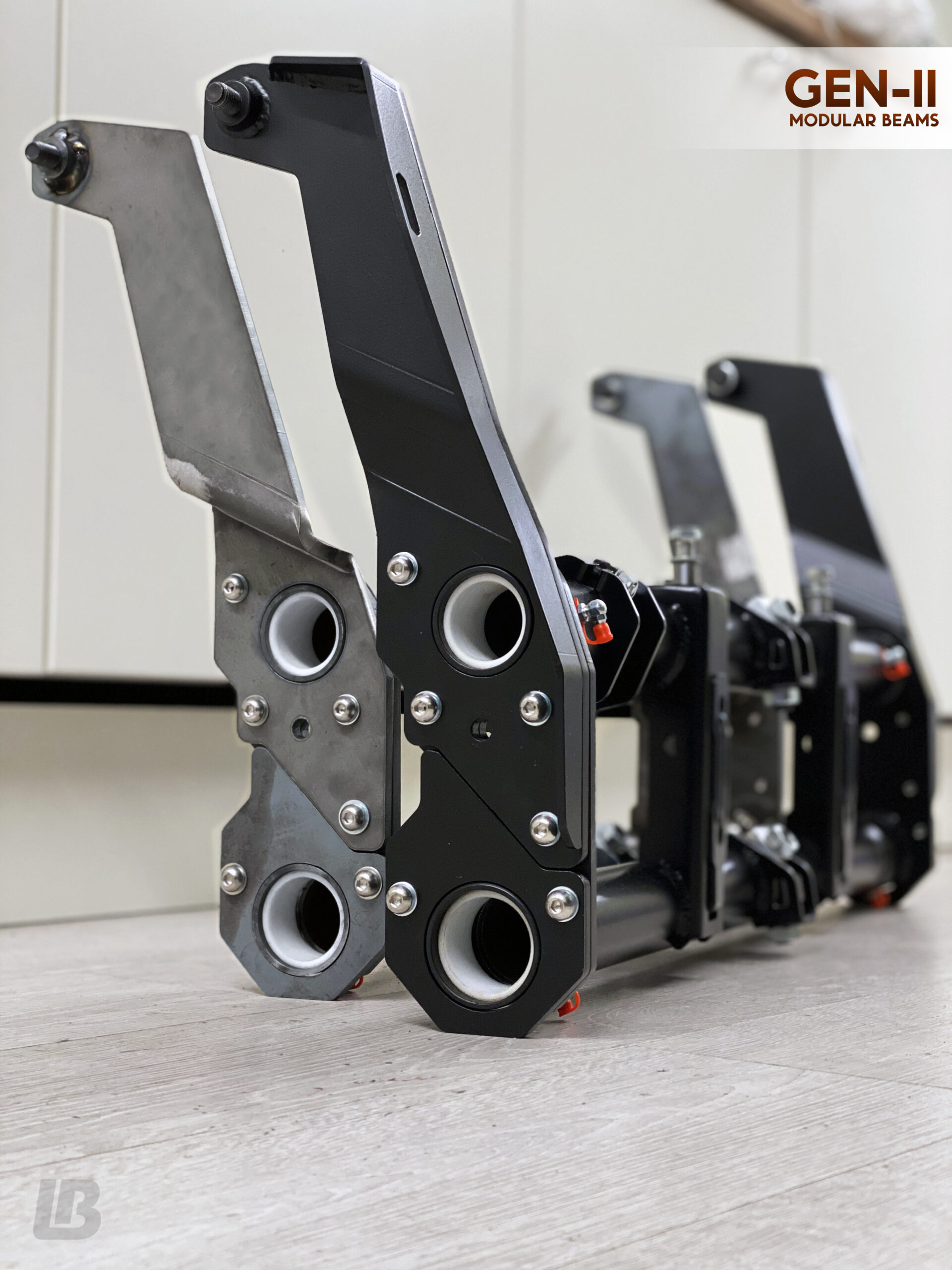 Choosing the width, Stock, 2″, 4″ or 6″ Narrowed?
No matter what you're looking for, all Limebug Gen-II beams are fully adjustable, upgradable and maintainable.
With a range of widths available, the team will be happy to help you choose the correct core for your wheel/fitment needs. From a stock width setup for those looking to restore their suspension back to original, to a 6″ narrowed beam, for those looking to achieve extreme tuck on often wide wheel specs.
What hand Drive?

critical to spec'ing your beam, with complications and benefits to both RHD and LHD configurations, its key we get this piece of information to spec such elements as tie rod length, pitman steering arm and suitable steering stop.
We can also assist you with best positions for steering box and damper mount once fitted, there are intereference points associated with certain aftermarket parts such as fuel tanks which require some specific adjustments in order to get maximum drivability from your new Fully Assembled Beam.
Once installed, reach out to a team member to take you through the baseline settings for your Year, Model and Drive Side.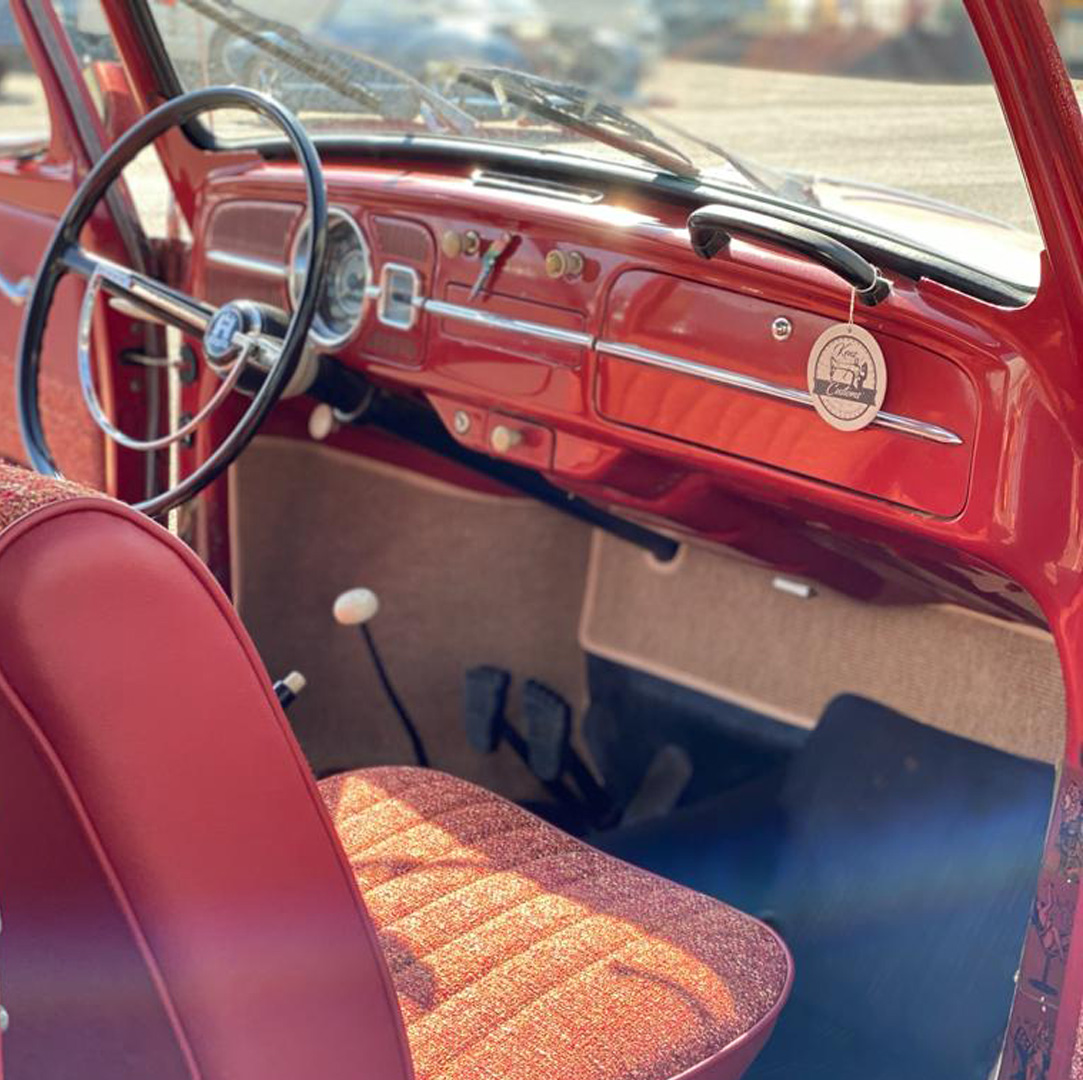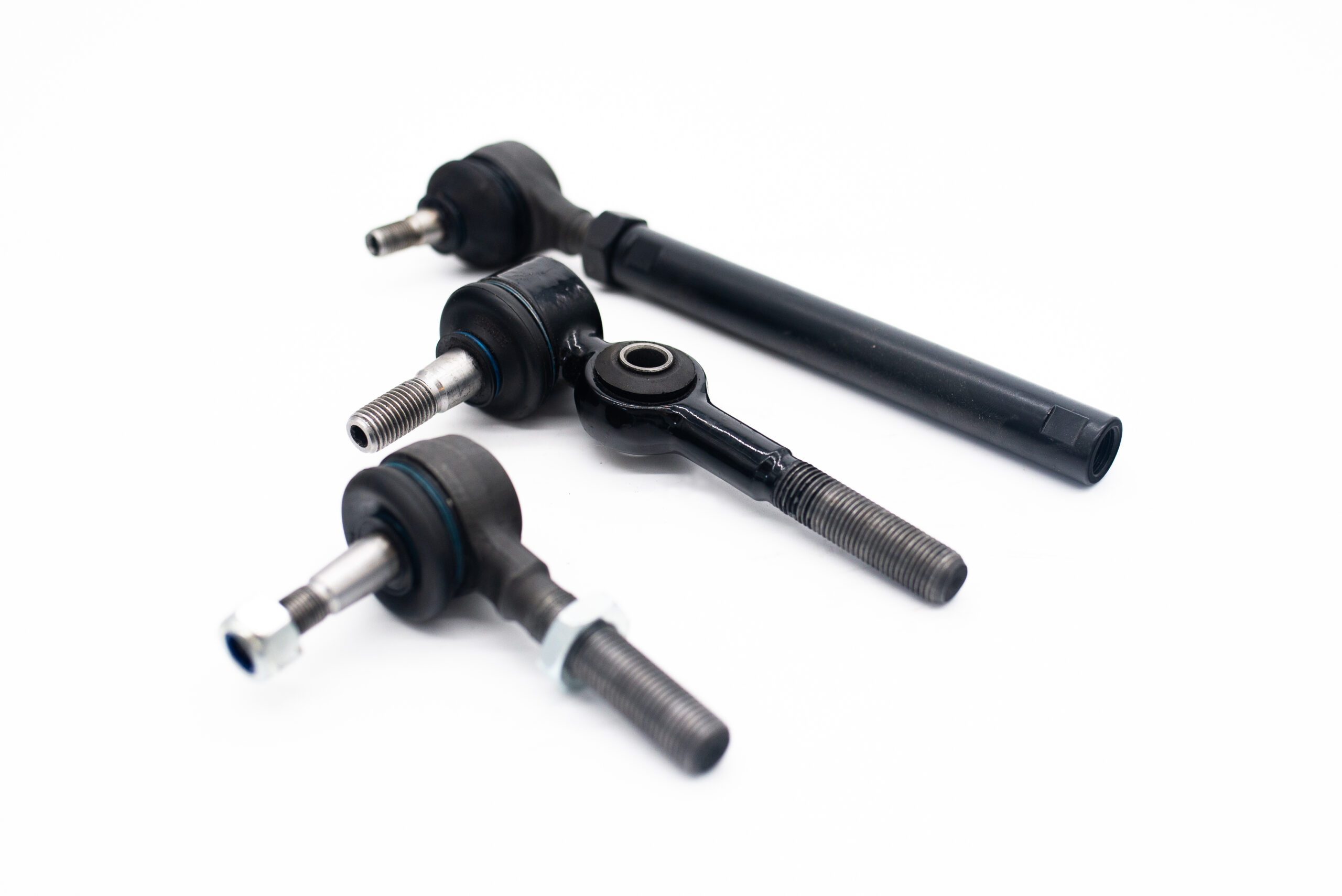 Tie Rod / Track Rod Ends
Suitable for those changing the width of their beam. In your chosen beam listing, simply select the corrosponding drive side of the car the axle will be fitted to.
Choosing the correct Tie Rod Ends depends on the year of your chassis. If your car features a Link Pin setup (cars up to 1965) choose the M10 option; choose the M12 option if the cars front axle utilises a Ball Joint configuration (1967 onwards).
The anomoly year for Tie Rod End design on the Type 1 is 1966. If your vehicle was manufactured in this year you will need to choose the M12 Outers/M10 Inners option. Furthermore, this option may be suitable for those looking to run aftermarket dropped spindles (not provided by ourselves) – Please check this mounting point on your spindles before purchasing.
Factory Pitman Arm or Ultrarm?

Looking to replace your original Pitman Arm? If so, we have two different options for you to choose from. For those choosing to spec a 2″ or standard width beam, our reproduction pitman arm is available. This arm has been constructed to OE specifications.
If you're planning to run a narrower front axle setup (4″ or 6″), we can also offer the Limebug Ultrarm. For years, narrowing your front beam has meant reduced ackermann angle/steering lock; the re-positioned track rod mounting points on our arm allows your steering to ressemble OE standards, whilst running a narrow beam. Although this part isn't necessary when choosing your options on a short front axle, we highly reccomend adding it in, to improve the driveability of your vehicle. 
The Ultrarm is available in both M10 and M12 options to suit the year of your vehicle. For those who own a super early car (50-61), we also now offer a big spline option to work with the bigger mounting point of the early steering box.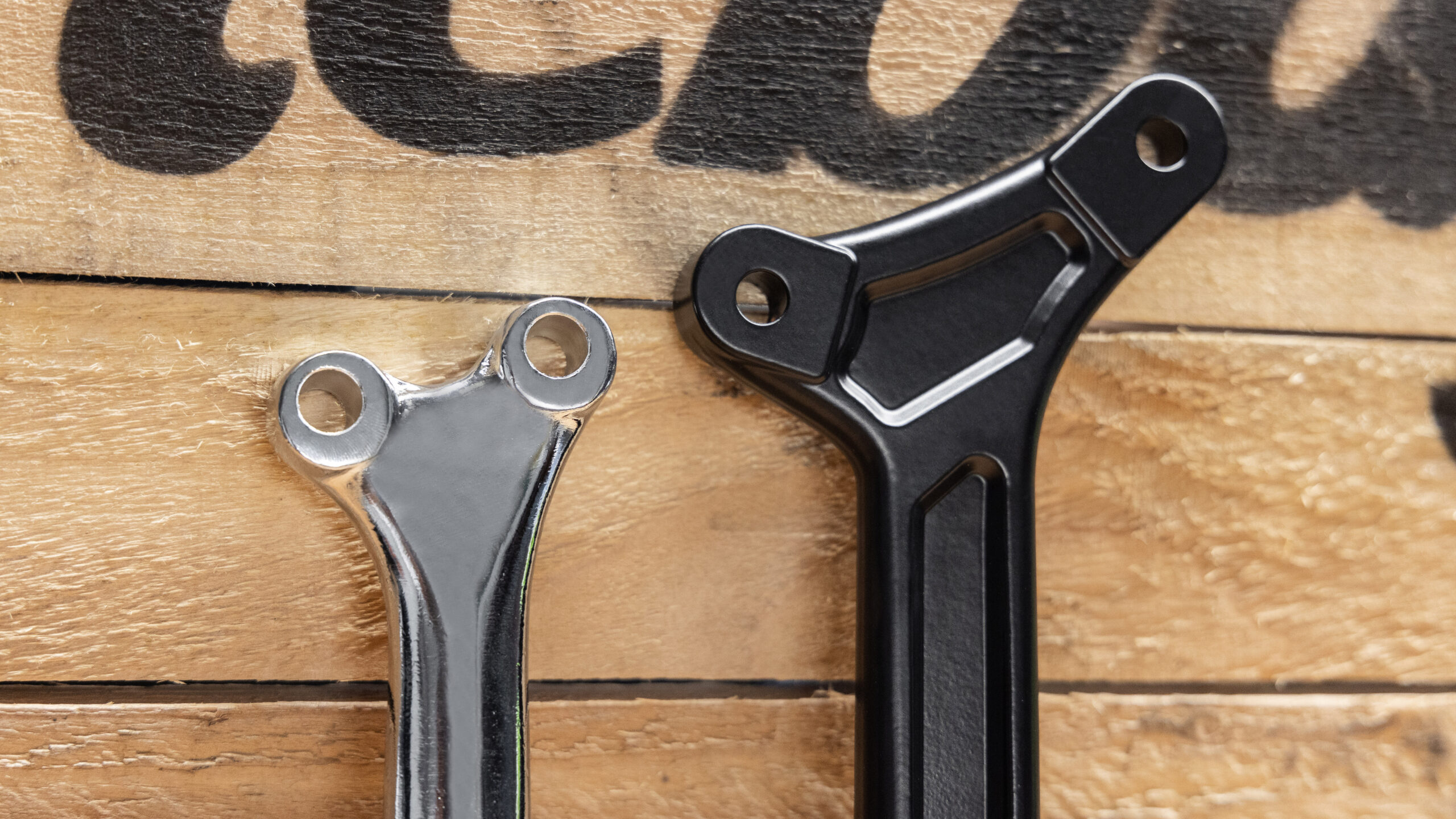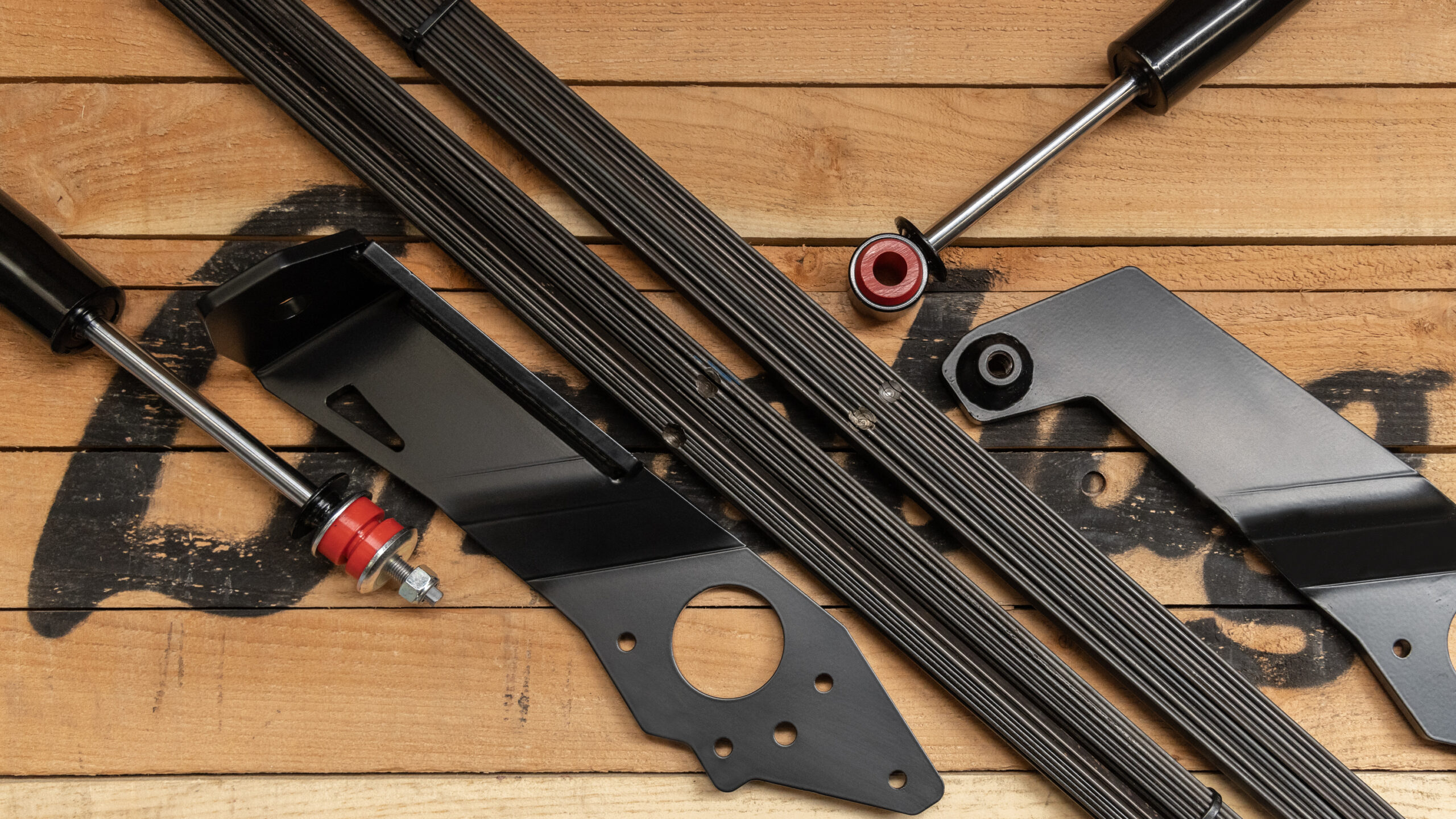 Static or….. 
For those looking for a less dramatic ride height drop with improved handling, static may be the best choice. Our Static option comes with shock towers suitable for your width/generation of beam, torsion leaves (narrowed to specifyed axle width)  for either Link Pin or Ball Joint cars, and our very own MOA shock absorbers. 
The MOA GS and OS Series shocks provide a perfect compression length, whilst providing a stable but comfortable ride, suitable for all platforms
Different shock lengths are available for specific ride height requirements, contact a team member to help walk you through the steps to spec'ing the perfect shock setup for your build.
Air Ride

?


Our 'Air Ride' option includes the different parts needed to make your car sit as low as possible. This option favours many of our customers, as it achieves the maxiumum drop, without compromising drive height. It prevents your floorpan from fouling obstacles in the road; and other low ride-height worries, such as tyre rubbing and turning radius. Included in this option are: Jawbreaker Shock Towers, Through Rods, MOA430s and Lower Shock Relocators (Link Pin only) . 

The 'Jawbreaker' shock towers are designed with an additional gusset, to prevent tower flex. Furthermore, on Ball Joint cars, our towers don't use the traditional eyelet top mounting point. We have converted this to emmulate a Link Pin tower, which provides a further drop on late vehicles. In all of our Air Ride setups, we utilise Through Rods, to allow the trailing arms to move freely. This also ensures the Air Shocks are able to independantly control the vehicles height, allowing accurate adjustment. 

The 'MOA430' is our very own Air Shock design, based on a tapered sleeve bag with an internal piston, similar to a coilover setup. The volume of the bag provides the user with a high lift, whilst the internal piston allows for more control over the lightweight front-end of the Type 1 chassis. These shocks have been personally tried and tested on our own daily-driven cars, and have passed the test of Britain's uneven road surfaces. 

For early cars utilising the Link Pin suspension setup, you will also recieve a pair of lower shock relocators. This part will move the shock backwards and outwards, to combat sharp shock angle (preventing poor quality ride/impending damage). In addition to this, the change in shock location allows the user to lift the vehcile with less air pressure, providing a comfier ride.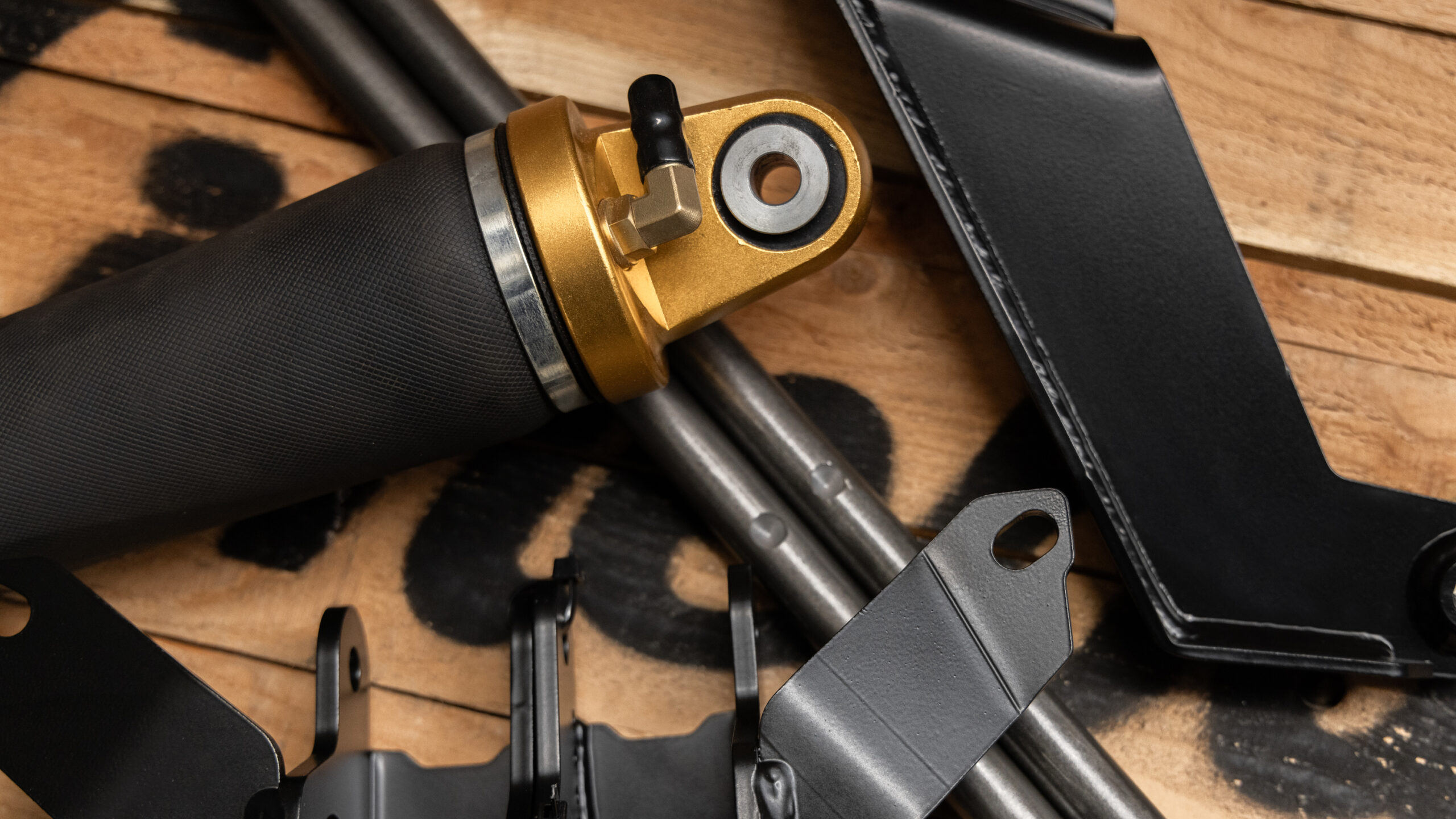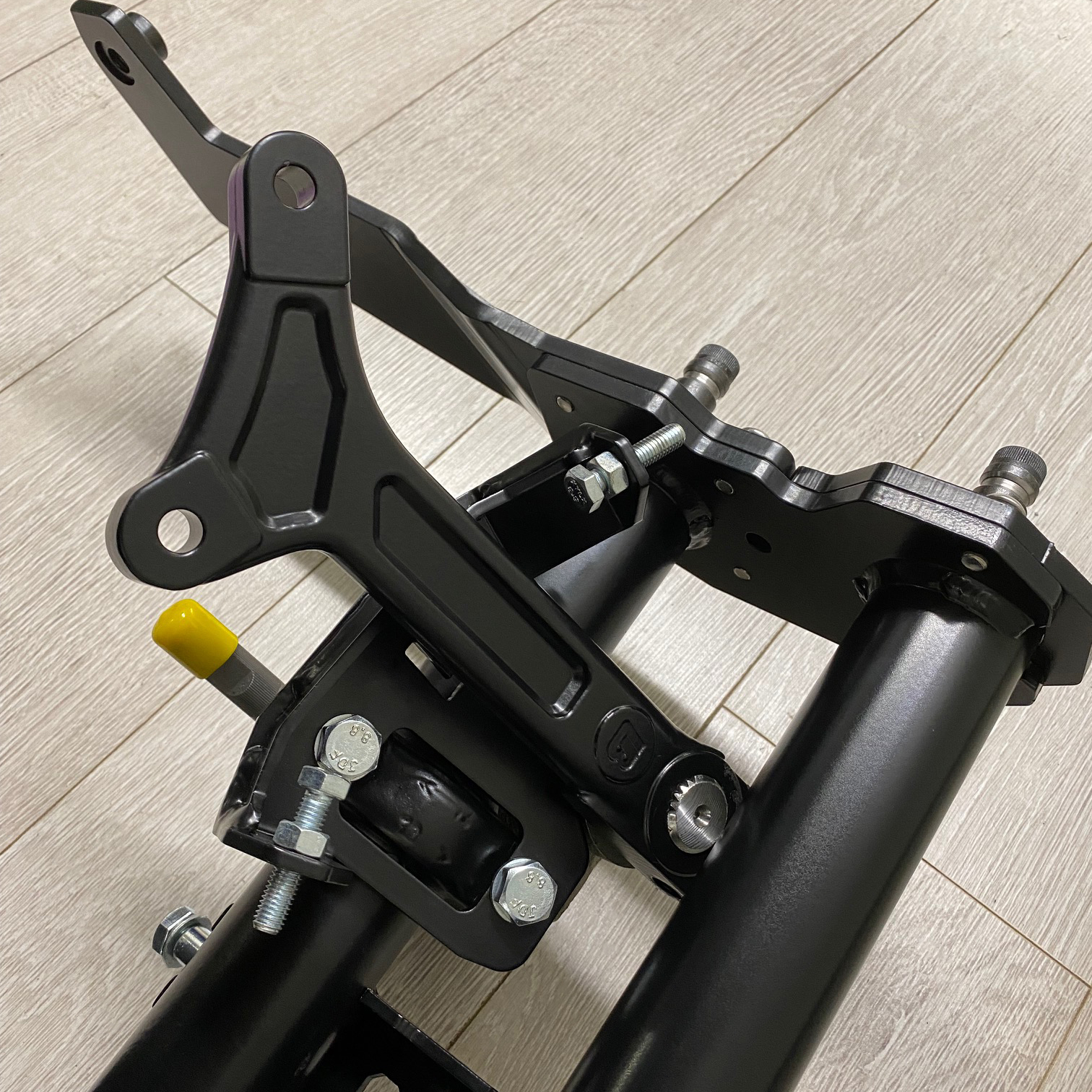 Steering / Stop?
When to stop and when to go?
A simple problem that is often overlooked, the steering stop. A unique concept to the Limebug portfolio is the bolt on steering stop which twins the ability to set custom stop distances (based on beam width or tyre width) as well as travelling with the steering box. 
This provides a huge benefit when coming to running a slightly out of position or angle steering box which is often required to avoid the fuel tank or maximize steering lock on air ride appications. 
This optional add on is almost always worth considering and is compatible with both factory and our Ultrarm setups.
Dropped or Stock Spindles

?


Stock Spindles vs Dropped

If you're looking to recreate a front setup as close to OE spec as possible, our repro standard spindles may be the best option for your build.

For those looking to achieve maxiumum lows, the 2.5″ dropped spindles are a great option. Moving the spindles fixings upwards in-turn moves the outer parts of your chassis closer to the arch, therfore achieving a more dramatic drop. This part is compatible with both Static and Air Suspension configurations.

Note: Dropped spindles in Link Pin format beams are essential when specing Wilwood Disk brake Kits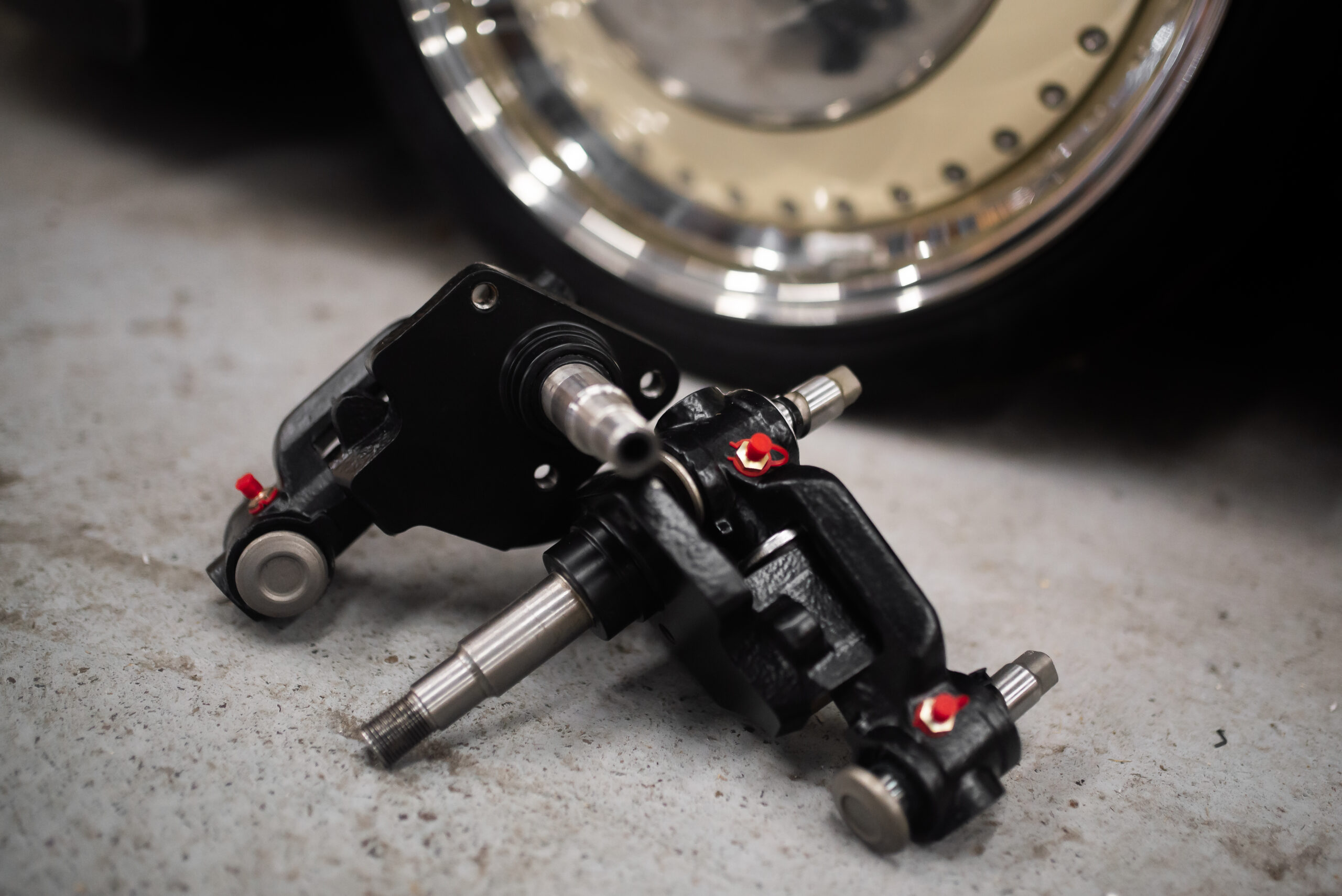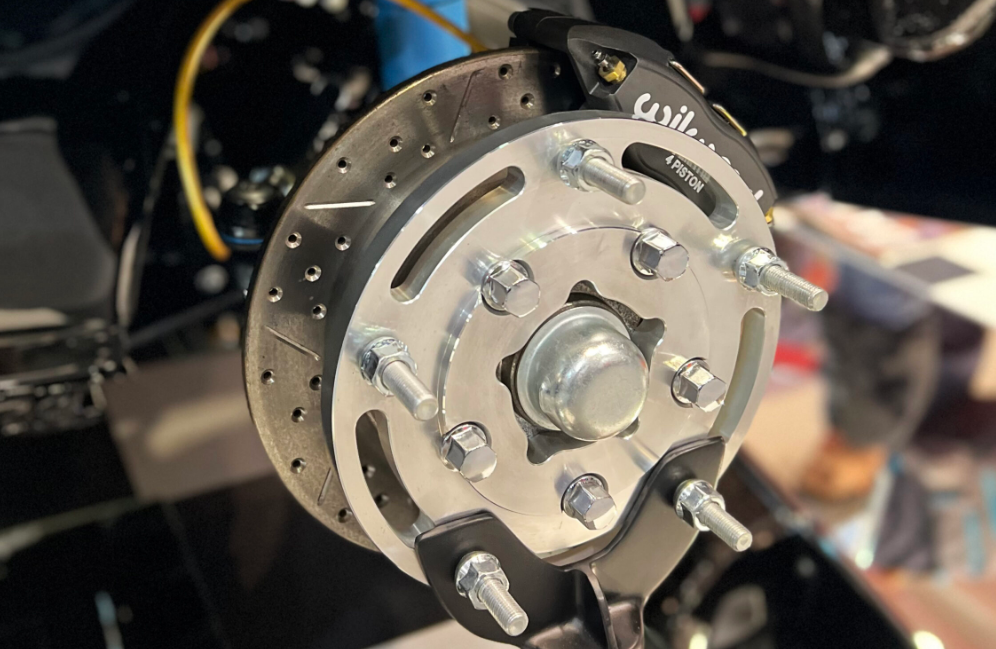 Brakes, when to Stop?
One of the most significant considerations when speccing your front axle. A very popular option we have available is our Wilwood Brake Kits. These kits are available in all stud patterns, to be suitable for your year/wheel setup. Machined in-house, the disks in this cut come drilled and grooved, to add an extra level of detail to your build, plus the additional brake cooling/stopping power. Paired with Wilwood Calipers imported from the US, this provides the ultimate stopping setup for any Aircooled Machine.
We also offer a Danish Manufactured standard-style brake setup, restoring your vehicle to a OE specification.
Skid Ends?
Due to the customisable design of our Gen II Beams, you have the option to choose your desired Skid End setup. This allows your beam to keep-up with the change of requirements your build poses, without the financial burdens. Furthermore, for those choosing to drag their pan across the road surface, skid-ends are easily replacable; allowing you to keep your beam tube protected at all times.
As standard, our beams come with a OE style piece. However, we also offer extra add-ons to make your aircooled ownership easier. A popular option with our existing customers is the Tow Eye. This piece comes with a tow hook in a strong mounting point, ideal for those dreaded breakdowns. A secondary add-on we offer is the Airlift 3H height sensor mount skid ends. These ends come with the extra cutouts/mounting blocks to allow compatibility with height sensors. For more info on Airlift 3H and how it can help maintain the underside of your vehicle, feel free to get in contact with a member of our team. This option is also available with a Towing eye!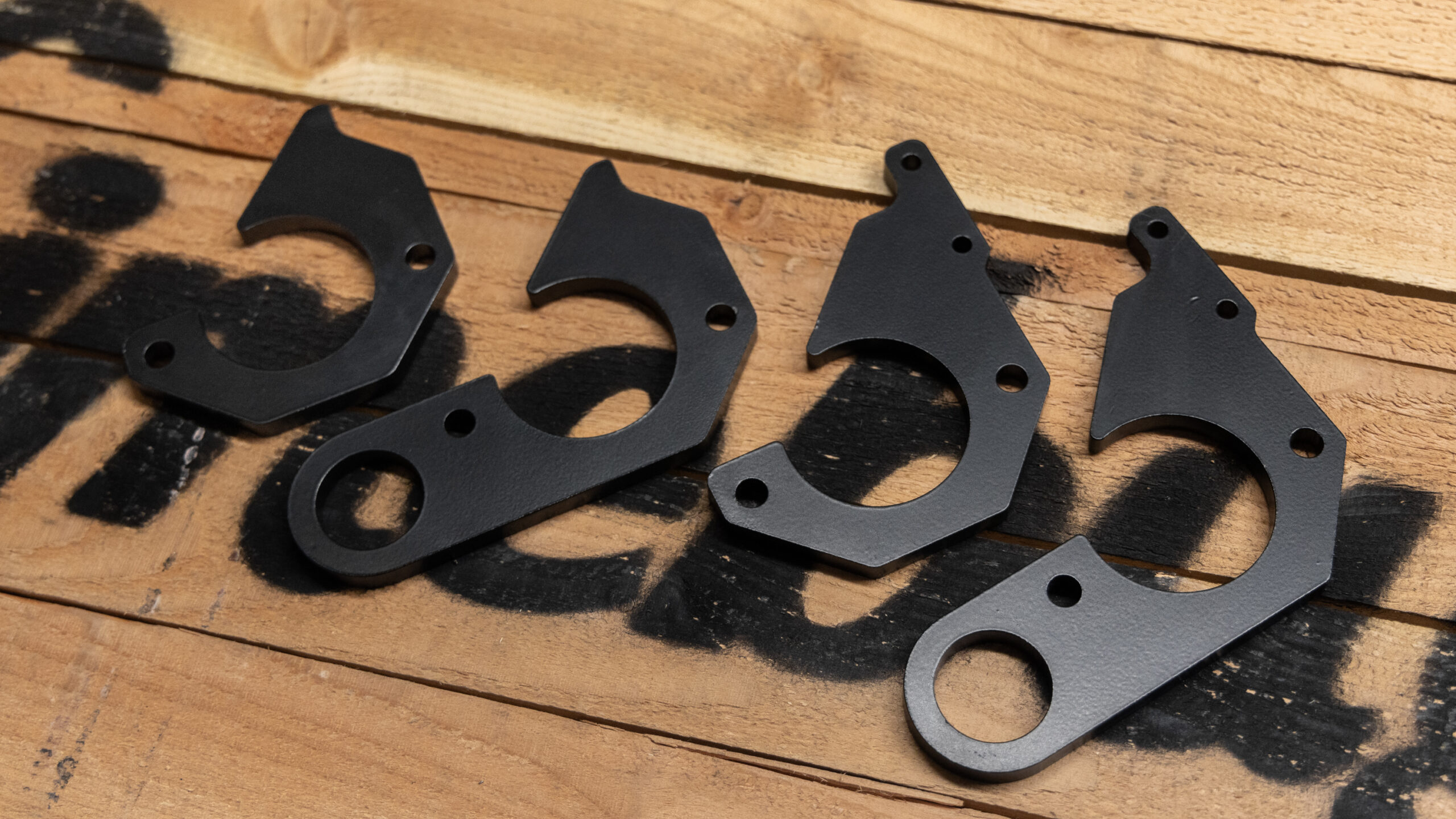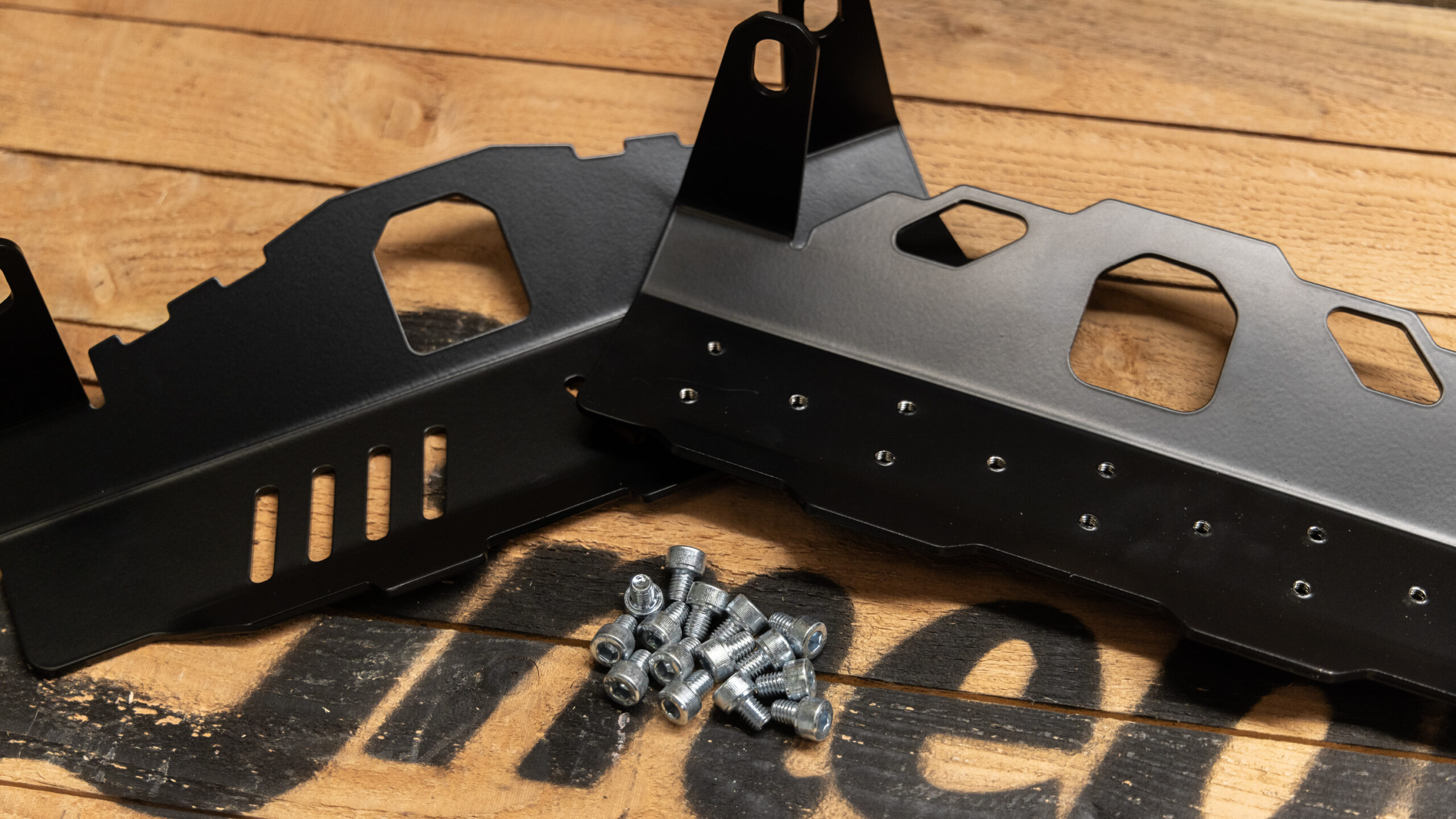 Skid Plates?
The Skid Plate plays a vital part in protecting your lower Beam (especially if you're planning to run a low ride height). We have multiple options available – from simplicity to throwing sparks, one of our plates will work for your build.
A best-seller of ours is the Gen II Sawtooth Skid Plate. This plate provides vast coverage of your lower-beam tube. To make this design as helpful as possible, we have carefully considered the design. To prevent water build up inside the plate (causing rot) we have added vertical cutouts. This aids with draining, to keep your fresh setup as good as new after road use.
Our secondary option is the Modular Minesweeper Skidplate. Alike other areas of our beam design, this plate can be adapted to suit your wishes. The plate comes with 14 tapped holes, to add in a range of different metal pellets. The options we currently offer for this option are Steel (Orange Sparks), Stainless Steel (Yellow Sparks) and Titanium (White Sparks).
Am I eligible for a discount?
We are currently offering a discount on Fully Assembled Beams, for those able to provide us with their original: Beam Core, Leaves, Trailing Arms, Steering Box Shackle, Steering Box (If a replacement has been chosen) and Spindles (Link Pin only).
Note: We can only accept aftermarket Beams for this discount if they aren't overly narrowed. For more info on this, get in contact with a member of our team.