The Gen-II Jawbreaker Narrowed Front Axle – by Limebug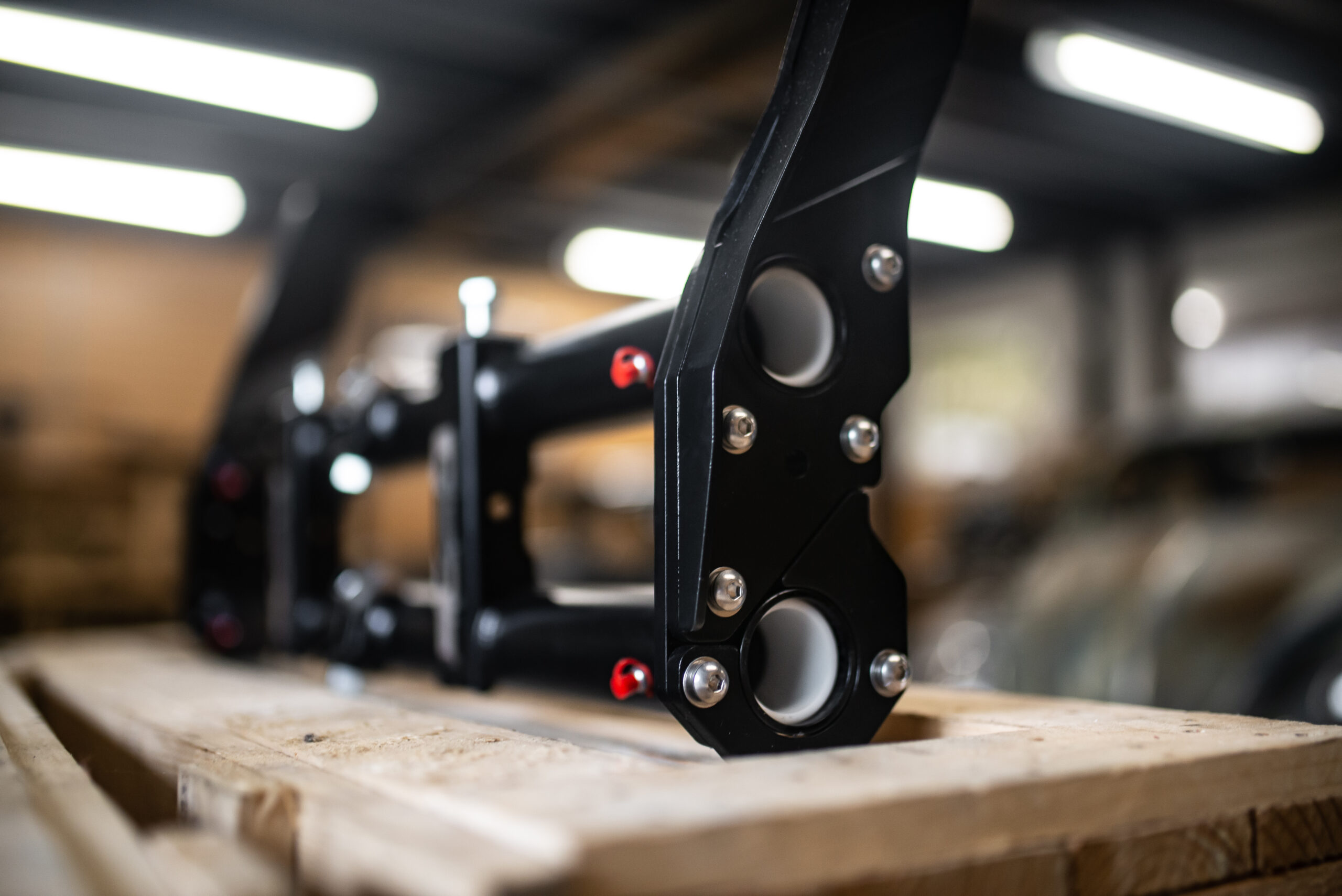 Gen-II Stock Width 2″ 4″ 6″ Narrowed Beetle /Karmann Ghia/ Type 3 Beams
Adjustable / Air Ride Aircooled Narrowed Modular Beams, Unlimited Upgrades / Customisation for any Application
Narrowed front beams have become one of our foundation products and most popular lines. Our Titan (Static) and Jawbreaker (Air Ride) Series beams have paved the way for simple installation and feature-rich design for over a decade. The recipe has remained largely unchanged since conception with narrowed beams becoming the standard for almost all vehicles seeking upgrade/modification accomodating to larger wheels/ disk brake conversions and essential to lowering successfully.
Our Second Generation modular beam has brought the freedom to evolve your setup as requirements change.
You Spoke, We Listened
---
The ever-changing requirements from vehicles and customization has cried out for a solution that means simple upgrades and maintainable design that can be changed at the drop of a hat. The Aircooled VW pan has long been the go-to platform for not just custom builds of standard platform VW based vehicles, but kit cars, recreations, tributes, beach buggy's and all manner of automotive artwork. The platform is one of the most versatile and long-standing seen in any car manufacturer's history, and with this comes the requirement for constant change and easily customizable front axles.
Modular Beam, What does that mean?
---
We have created the first-of-its-kind, totally unique modular beam, by retaining a universal central core, the beam's endplates give options to replace and change as the styling of the vehicle evolves.
These are split into two halves, an Upper and Lower Tower, the Upper can be Shockless, Stud Tower, Eye Tower, Jawbreaker, Short Tower or Custom. The lower section gives options to interchange with clever upgrades and when serviceable wear parts.
This means that while the individual decisions of, design/style and application dictate the beam's final form, it is infinitely upgradeable and serviceable.
What does this mean for my build? Installation / Maintaining?
---
Gen-II offers the expansion room to change and adapt your build with time as well as maintain and upgrade your single beam unit with minimal upkeep costs. All spares available through our website.
The installation has been simplified also, the unique design also has added benefits when fitting or mocking up. Install the centre module first, then offer up the towers after to ensure perfect inner wings every time as well as not requiring ramps or a second pair of hands for installation or removal.
One Core, Limitless Possibilities….
Reach out to a team member to talk through your application, and additional features the Limebug Gen-II range has to offer.
Modular Twin Parallel Front Axle Tube, All Rights. Limebug Limited