Air Ride Management Cradle, Do I need one for my Build?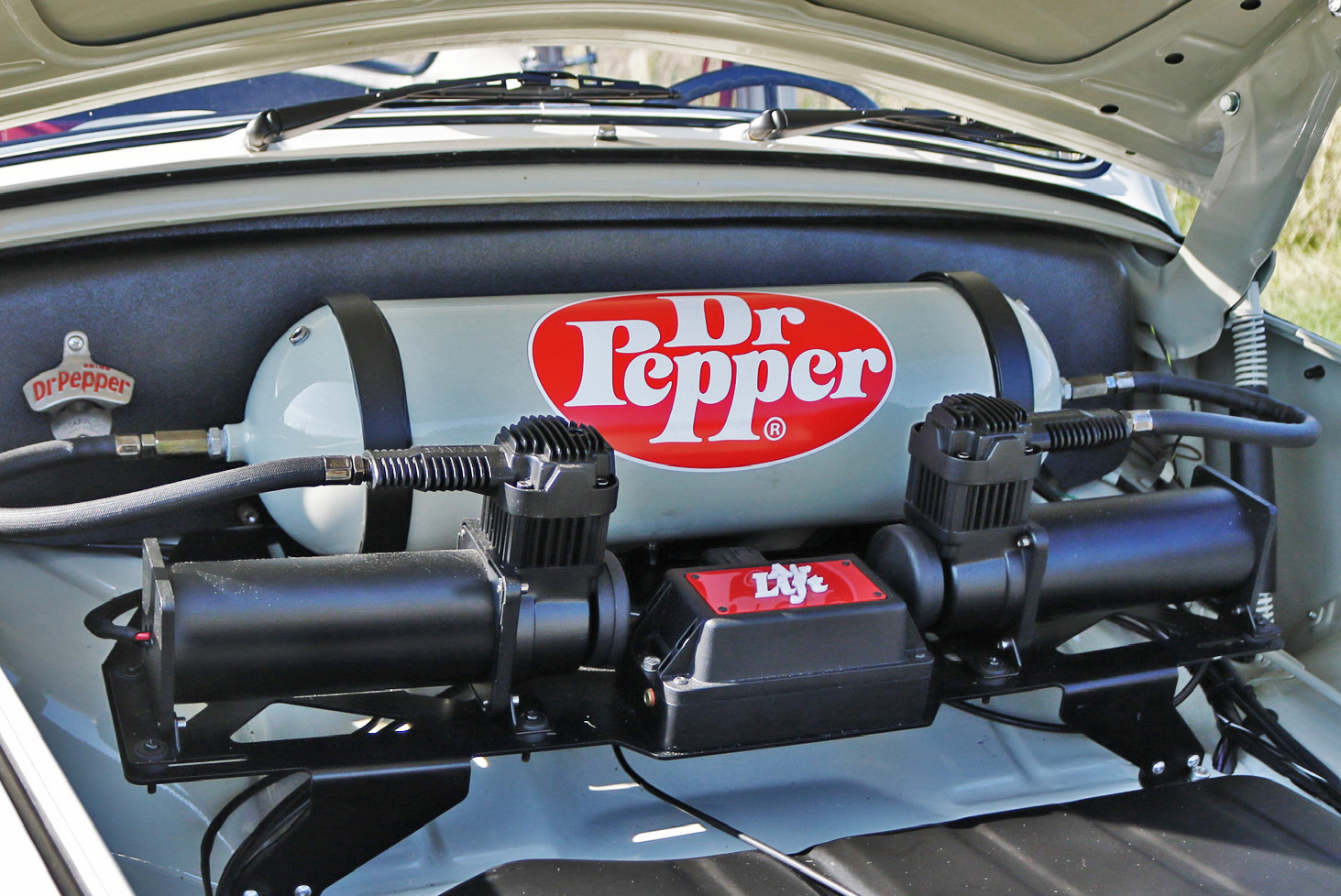 Air Ride Management Cradle, Do I need one for my Build?
The Under Bonnet (Trunk Area) VW Beetle, Karmann Ghia and Type 3 Bolt in air ride management cradle for all Limebug air ride kits.
What is it for?
The Bolt in Air Management Cradle is designed specifically to simplify the under bonnet air ride management installs on aircooled VW models. The cradle has pre-cut slots allowing for a wide range of compressors, air tanks and management systems, whilst also utilising factory mounting points to locate the cradle once assembled. The primary benefits are outlined below:
Simple to install and maintain
Build on the bench then lower into position
ensures access to fuel tank is uninhibited (essential for tracking up your vehicle)
Wiring still fully accessible
Utilises existing fixture points (Fuel Tank / Dashboard mounting points)
Self earths meaning the management can be built up off the vehicle
Hidden Wiring / Pipework
Works with seamless and majority of welded style base aluminium air tanks
Central fixing allows for V2 / 3P, Prazis and Accuair mount
Dual Compressor Mount allows for Single or Dual Fitment of 380C / 444C / 480C Viair Compressors
Build the unit up with your choice of Tank / Compressor(s) and Management off the vehicle and simply lift into place, hook up your air lines and plug in the Low and High Current feeds;
Your all set.
Choosing your Air Management Cradle
Full Model Range
| Type 3 Air Ride Management Cradle | Beetle 1953-60 Air Ride Management Cradle | Beetle 1961-79 Air Ride Management Cradle |
| --- | --- | --- |
| | | |