'71 The Bordeaux Bug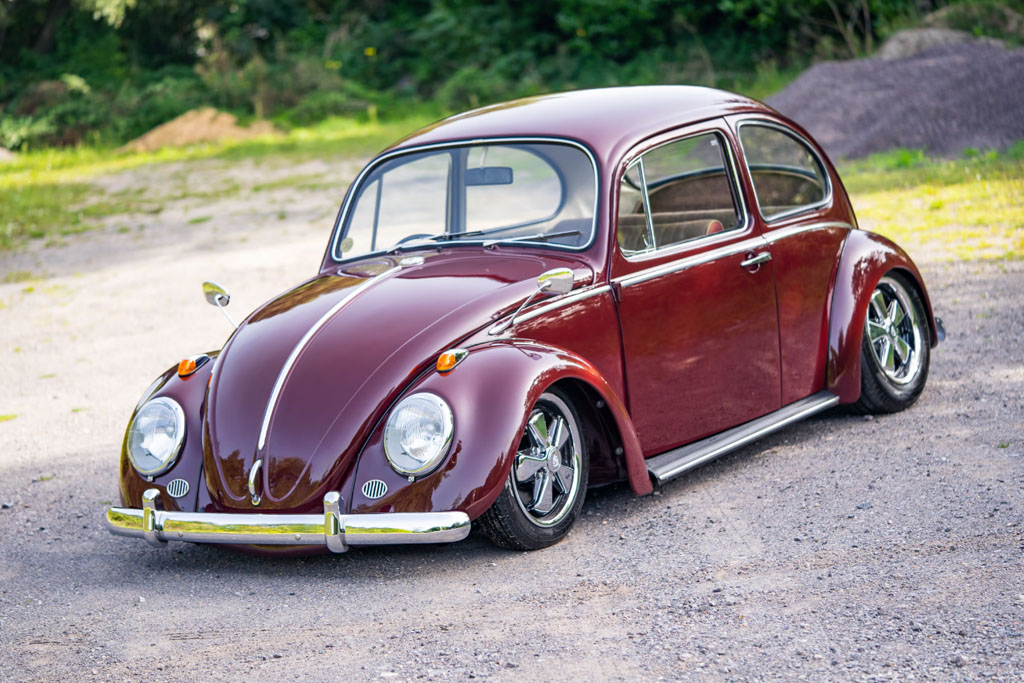 '71 FREESTYLE - THE BORDEAUX BUG
The 14 Year Build
Affectionality this one will be remembered as the first.
The story started way back in 2009, the bug was built largely on the driveway like many of us, using begged, borrowed and re-purposed odds and sods around the house to get by.
Over the many years taken to complete seeing that repairs could have been done better and the quality of panels increasing with a little more cash in the bank, the Bordeaux bug was treated to OE thickness floor pan halves, new heater channels, a full front clip, new bumper irons, original doors – The list goes on.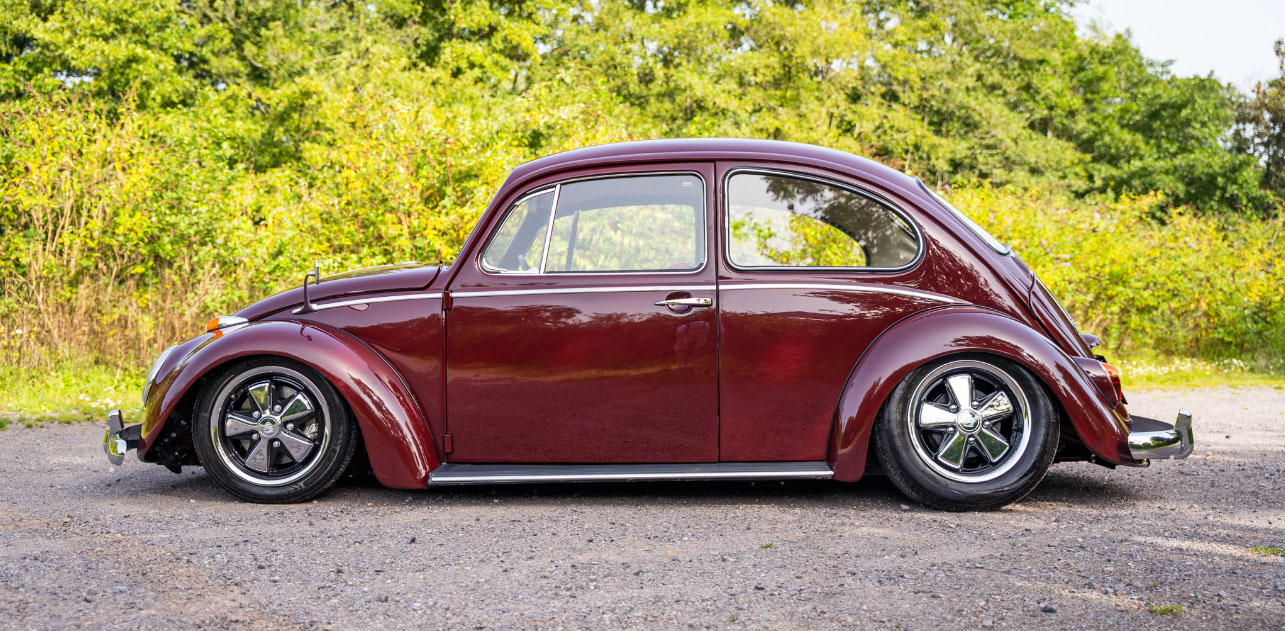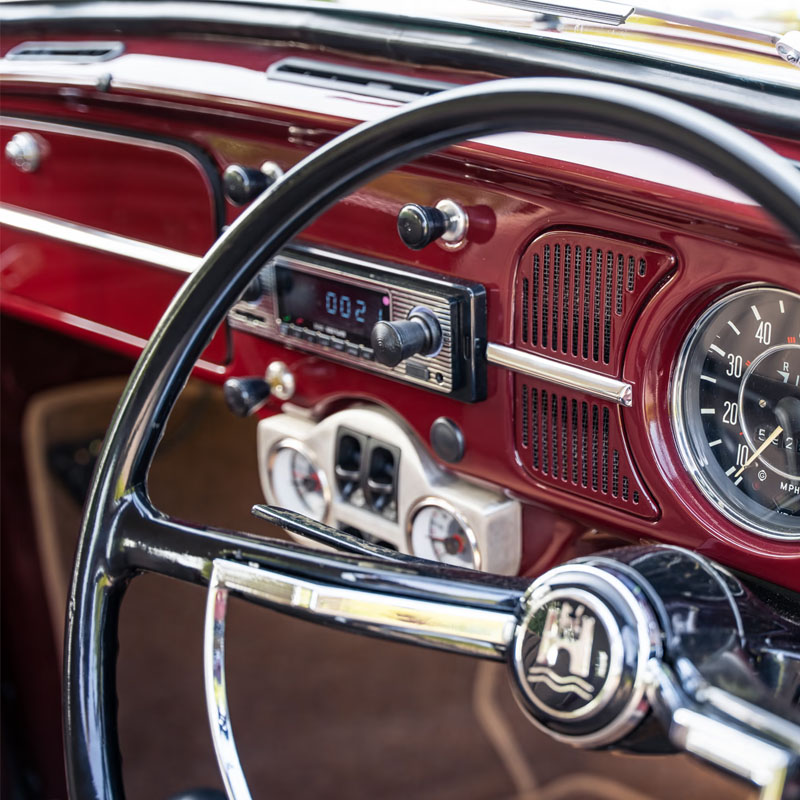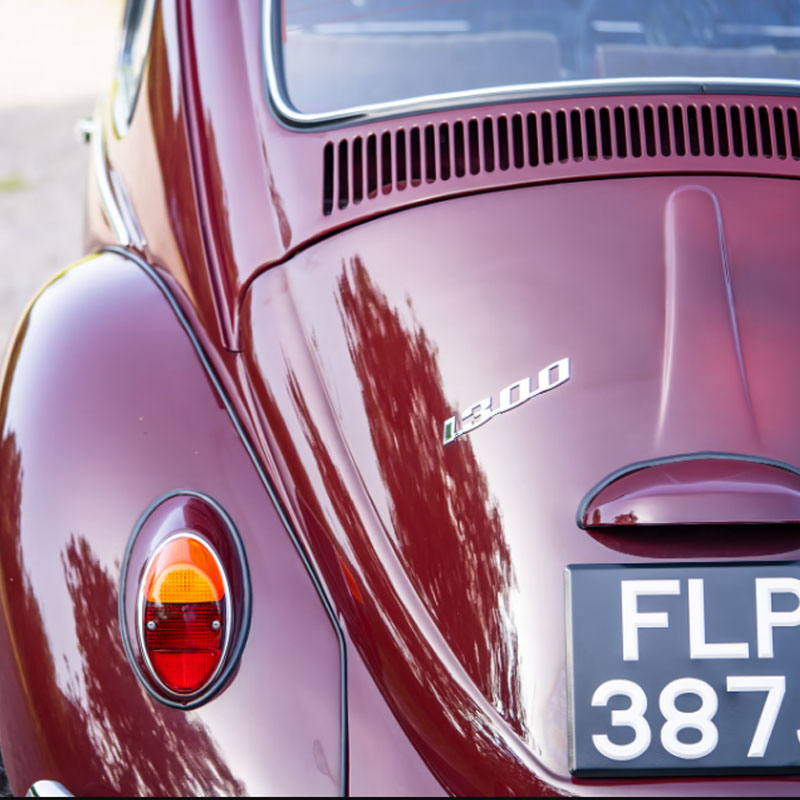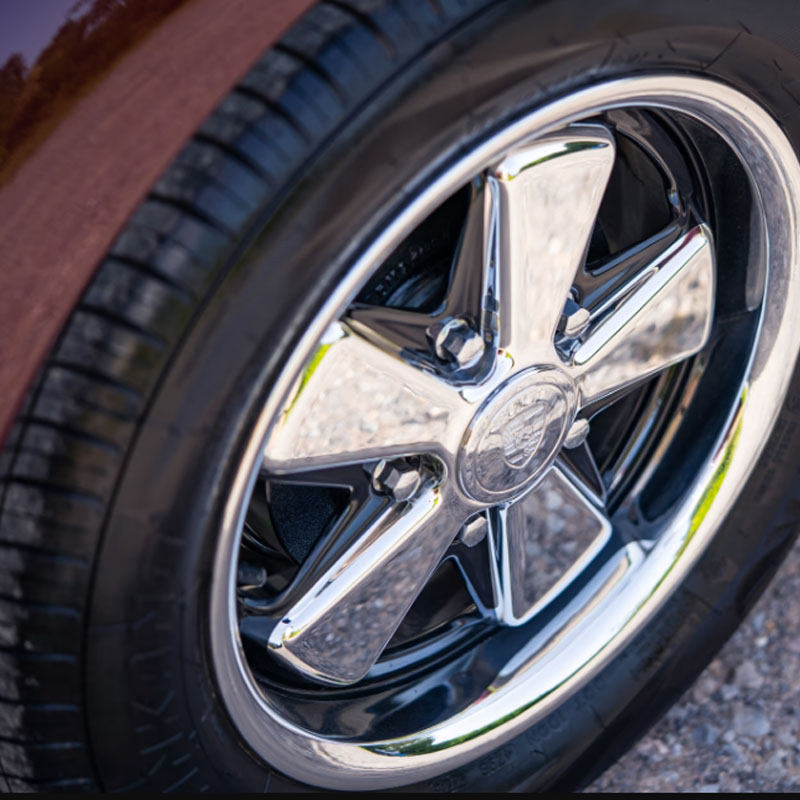 50's Style, 70's Chassis
Style, stance and Driveability
Finsihed in L51 Bordeaux Red, well known for being an Early Split beetle colour giving pure nostalgic class over glosss Black / Chrome detailed and staggered Fuchs. Using a set of 195/65 at the back and 135/70 fronts to complete the look.
Specification: