Beetle Full Bolt on Air Ride Installation Guide (IRS & Swing Axle)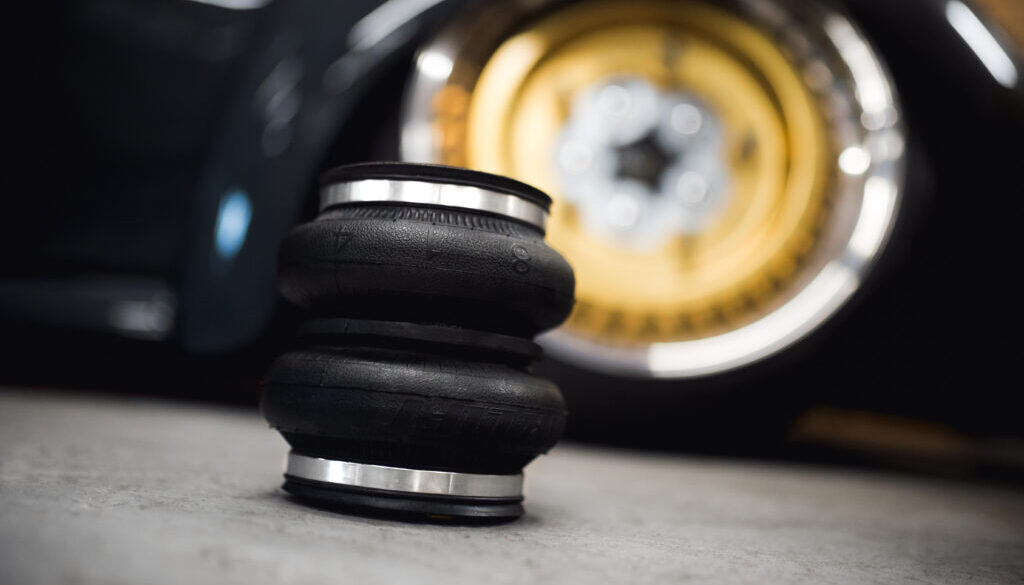 T1 & Ghia Complete Swing Axle Air Ride Kit
100% Bolt-on, No welding, No Body Off
The brand new Limebug Cantilever Game Changing Rear Air Ride system , for all Aircooled VW Beetle / Karmann Ghia / Type 3 Models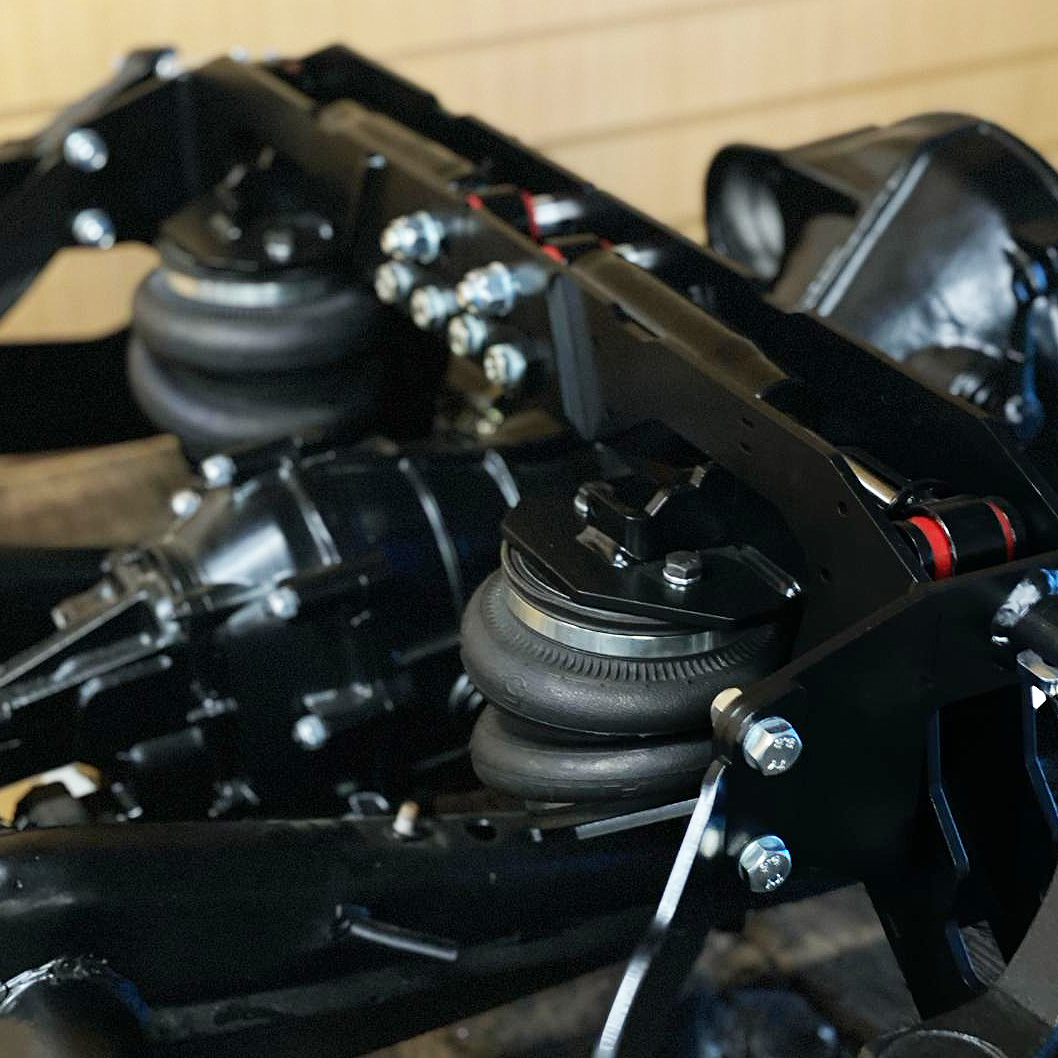 The Revolution VW Beetle / Karmann Ghia Rear Air Kit installation

Front System:
Titan front Air Ride systems use the best air shocks available in the business, our UK built through rods with roller ends and unique as OE fixing locator, the highest quality air taps and fixings available.
If Ball Joint we include long travel ball joints to allow for maximum drop and Weld-on Lower Shock Relocators for Link Pin. All systems allow grease seals to be run, also available through our site.
Rear System:
The worlds only fully bolt on rear air ride system that not only allows you to run full air ride while utlising twin bellow 2500lb air bags, and competition gas shocks, but also can be fitted without splitting the shell from the chassis of your beetle/ ghia. The perks of the Titan Engineering rear air T1 Bolt on Air Ride system are:
– Control your ride, simply using our manual paddle valve or V2 digital systems, the kit allows over 7″" of travel meaning no problem with steep driveways, speed bumps, cats eyes, potholes, getting on and off a ferry etc.etc
– Titan Six-Point Brace System, our kit utlizes a unique design using the shock towers for lateral loading and using pre-load bars to the gearbox mount along with a cupped mount around the torsion tube housing. This system allows pre-load and left-right and front-back tweaks. This system prevents ""creep"" and chassis movement by adding strength to the existing structure.
– Lay-it-out, no compromise drop it to the deck design, you may wonder if the design of this kit restricts upper and lower travel, the answer simply is no. This kit will drop the spring plate (if notched or stepped) to bottom out metal-metal on the upper chassis bump stop with the rubber removed. Trust us that is low.
– Save your Fulcrums and Bearings, Commonplace faults with static lowering your vehicle is chewwing up fulcrum plates and wheel bearings from oil starvation. Air ride gives you the ability to adjust the ride height to give you the best of both worlds, slam it for the shows, daily drive it in absolute comfort.
– Bolt on also means Bolt Off, So keep hold of your old parts, if you have enough of the car or want a new one, sell the kit on or transfer it, no need to re-buy.
– Upgradable by design, our system is designed and configured to work with Manual paddle air systems, solenoids and the V2 Digital Management system.
– Straight out the Box, All kits come Powder Coated in a thick hard wearing Gloss Black, all hardware required to fit to any stock T1 or Ghia is included. The only optional extras we offer are notched spring plates which we do recommend but are not essential in order to fit the kit.
– Simple Installation, the kit can be installed in a day with no issue with moderate experience, and basic tools. Garage fees are reduced significantly.
Note: Early vehicles will require late axle end castings in order to fit, rough guide is pre-60 vehicles (Split case gearbox style) with adjacent lower shock absorber end castings. If in doubt please call first.
Air Management:
4-Valve Manual Air Management. Ultising a 5 gallon tanks twin dual needle gauges, air cut off switch. Our kit uses Viair 380c compressor available also as a dual kit. Fit hte manual paddle gauges in the dash or glovebox. Comes with Stainless mounting plate. All gauges use 1/4″" line.
Product Code: 30010002
OE Code:
Any Questions, Please Contact Us Here