Air Ride?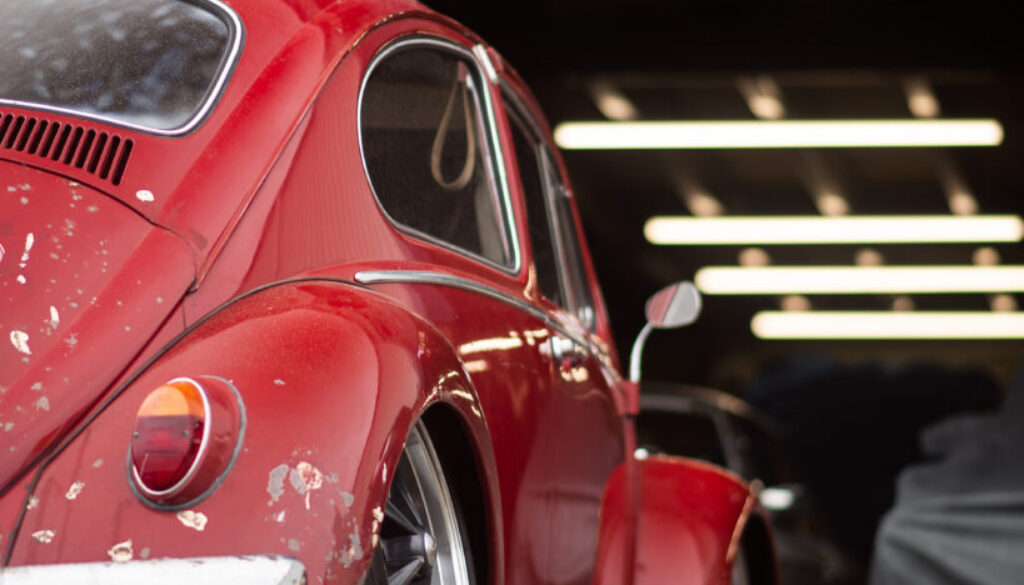 Limebug Aircooled Guide to Air Suspension
Why Air Ride?
So air suspension, what is it, why the hype, and is it right for your build.
Lets dive right in with the Pro's of air
Driving benefits especially specifically on rougher road or when facing larger obstacles, steep driveways, road humps/ bumps, low garage clearances, cobble streets, mini roundabouts, fields and campsites.
Adjust the height of the vehicle to compensate for offset or unusual loading.
Drive your vehicle with confidence knowing no obstacles will ruin your trip, be it a holiday or just a trip to the market.
Prevent damaging the underside/ Chassis of the vehicle
Downsides to Air Suspension?
Other than installation time being a little longer and an initial cost difference compared to static suspension, the short answer is no.
Air suspension gives all the benefits of both stock and lowered suspension in one package, now also twinned with the ability to easily unbolt and transfer to different Aircooled VW models alongside the Gen-II Beams which don't now need to be removed from the vehicle to convert to air ride ready, the pro's of air are well worth considering for your build.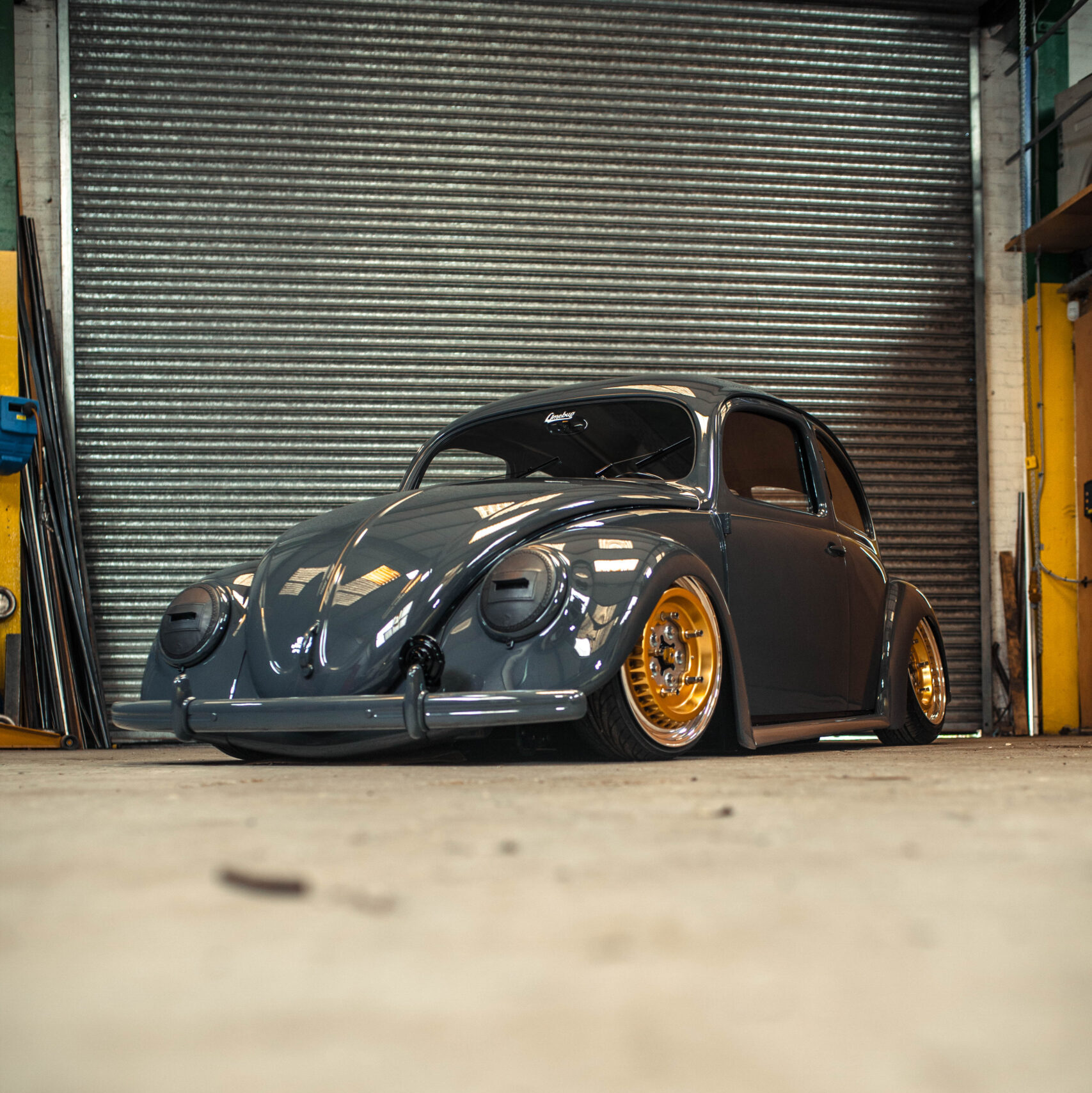 Front / Rear or Full Air Ride?
Limebug offers configurations to suit every requirement:
Deluxe Air Ride Kits– These systems are the "everything in a box" solution to converting the whole vehicle to Air Ride + Narrowing in one concise assembly (Note: Excluding 1302/03 models)
Deluxe Air Ride:
Front Air Ride:
Systems designed specifically for the front axle of Aircooled VW models.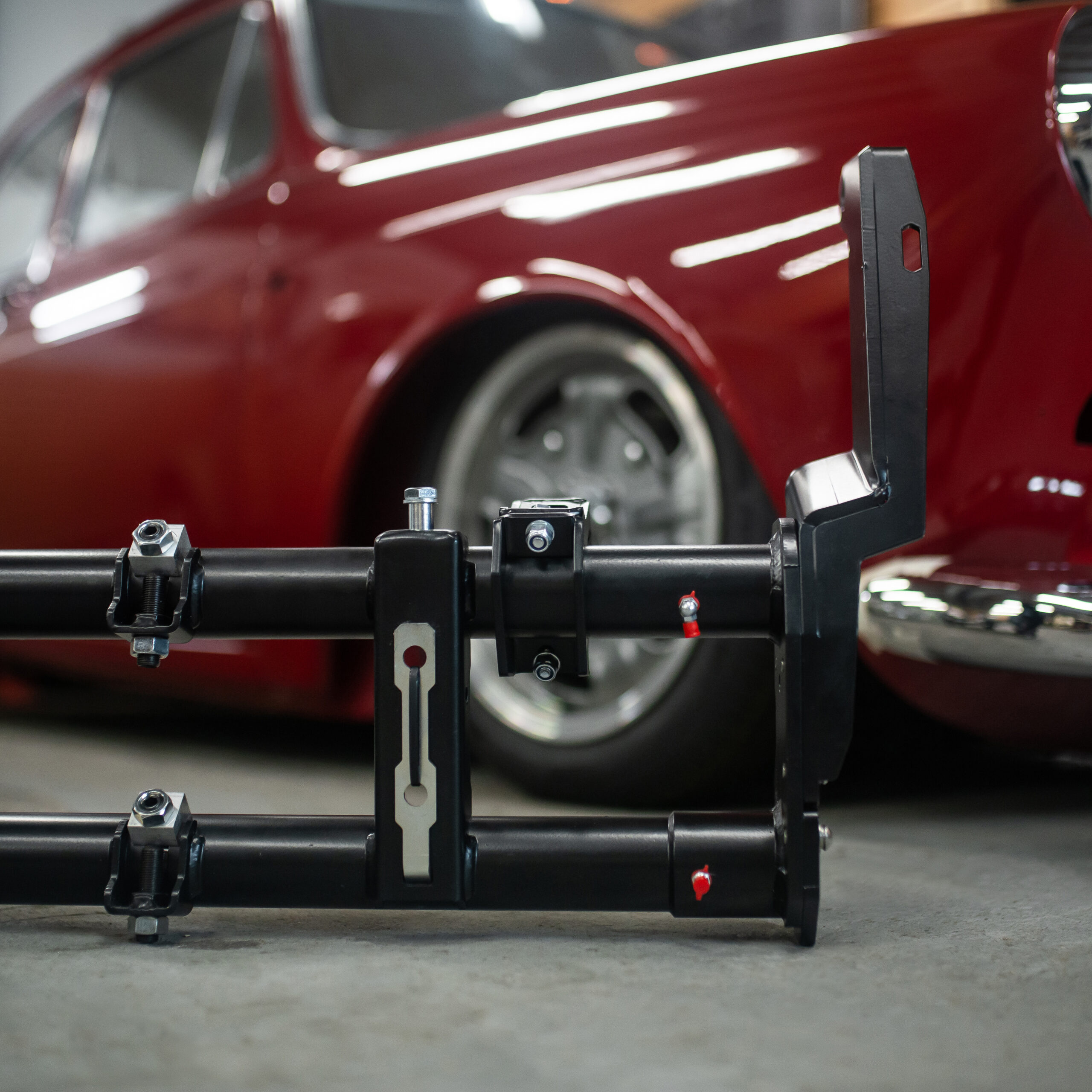 Click the Image above to view our conclusive range of Front Air Ride Systems
Individual Available components for Front Air Ride listed below:
Front System Requirements:

Air Ride Beam (Jawbreaker Series) – These beams have extended / gusseted strengthened towers with specifically positioned shock mounts to optimise lift/ drop.
Through Rods – This component replaces the torsion leaves, allowing the ends to roll with no torsion, designed specifically for Air and Coilover Applications
Bolt on Lower Shock Relocators – Reduce Lifting Pressures /correct shock angle, prevent shocks colliding with trailing arms.
MORE COMING!!!