'74 The Bug (Early Looker)
This thread will follow the build of our company showcase car. The Beetle donor car is a "75 shell, which will see several considerable modifications. The pan will be fully IRS converted, engine cc has not being decided yet, the project will develop and unfold over the coming months, all we can say is the car will be very Green, the cars name is "The Bug" within the Limebug fleet and will be stylized around our Ed Roth style company illustration that you may have seen. We have some big and exciting plans ahead for the car and is due to be reaching completion at some point in 2013, it will be a fairly intense project, and is being run along side our air ride floor pan build "Impulse" also our air ride Karmann "Root Ghia" will be along shortly. Thanks for following us,
The Limebug Team
03/11/12
The project has begun, and up to this point the main areas which have already been repaired is the whole nose area of the vehicle whichhas been swapped for a 67 and earler valance. Also just behind this is the lower section below the dash which frequently rots on beetles and ghias.
Photos of the days work follow!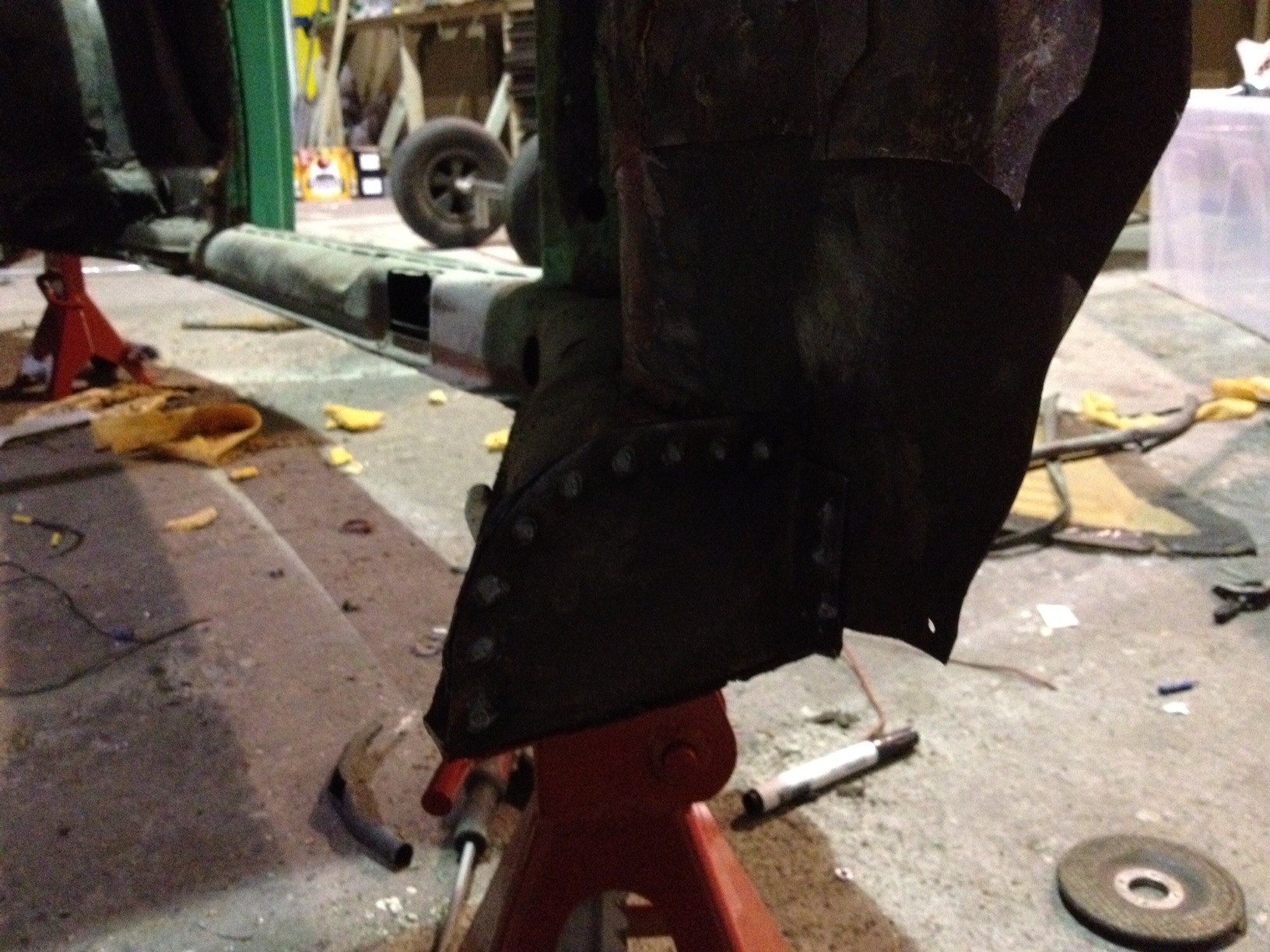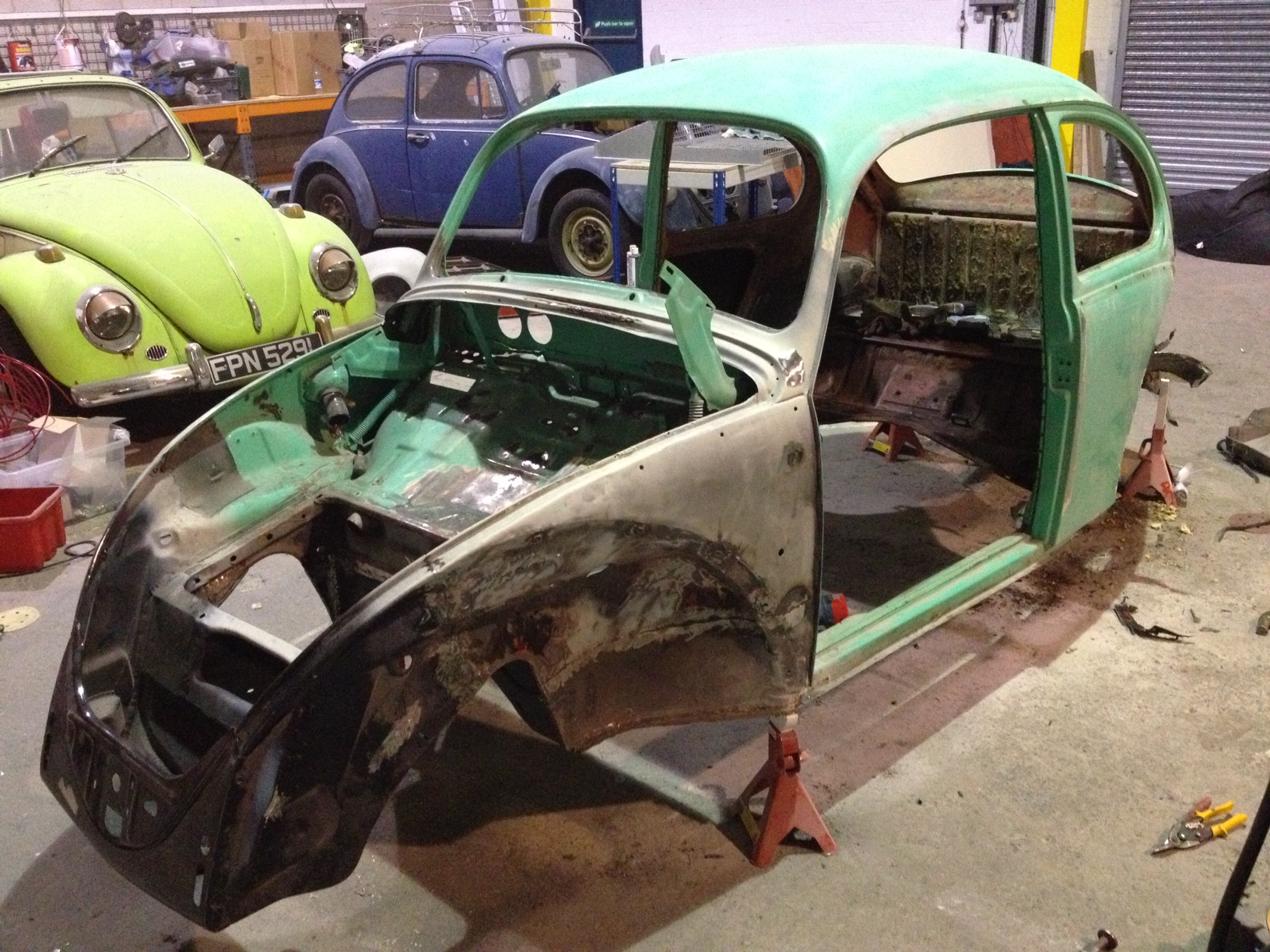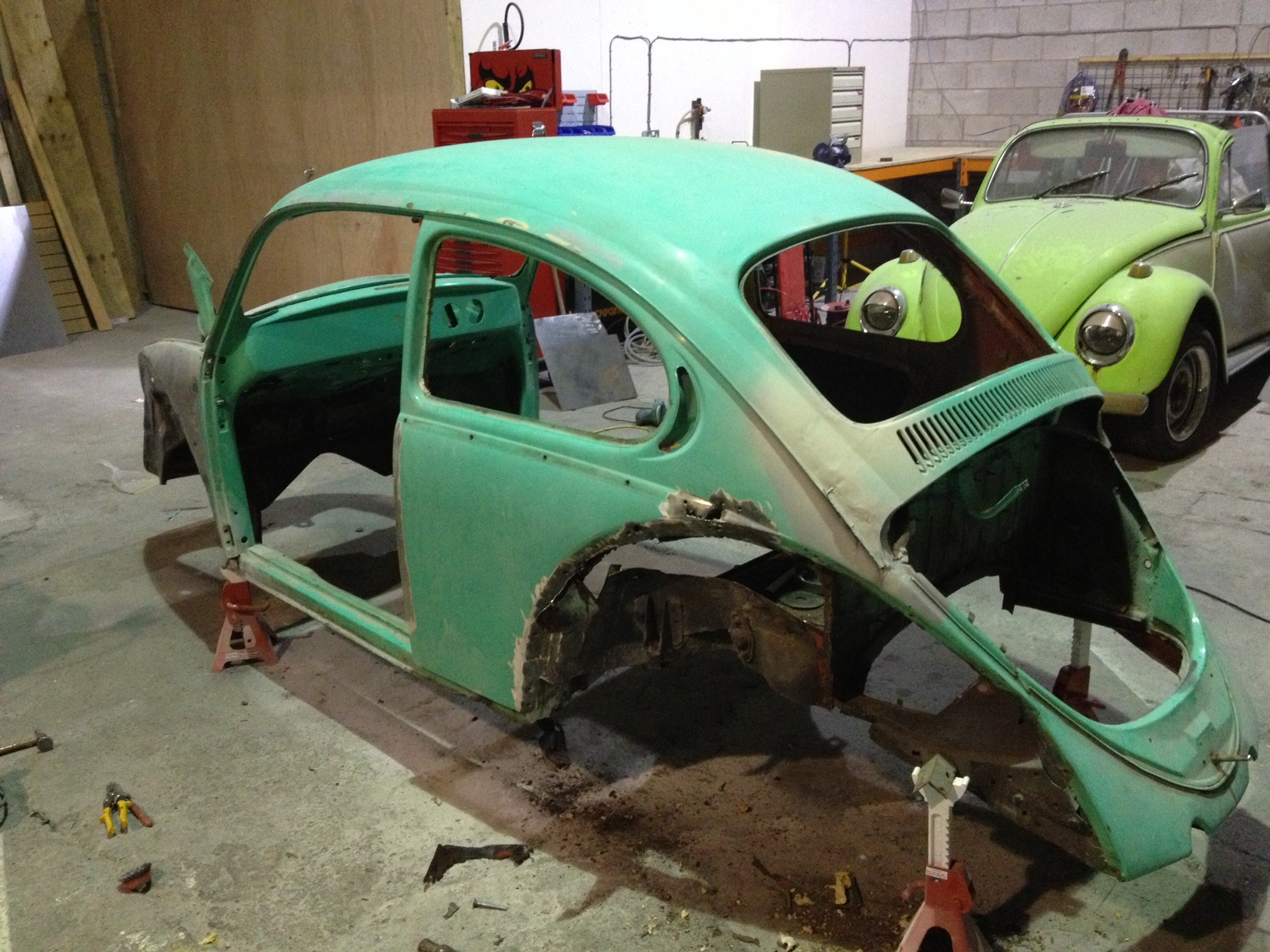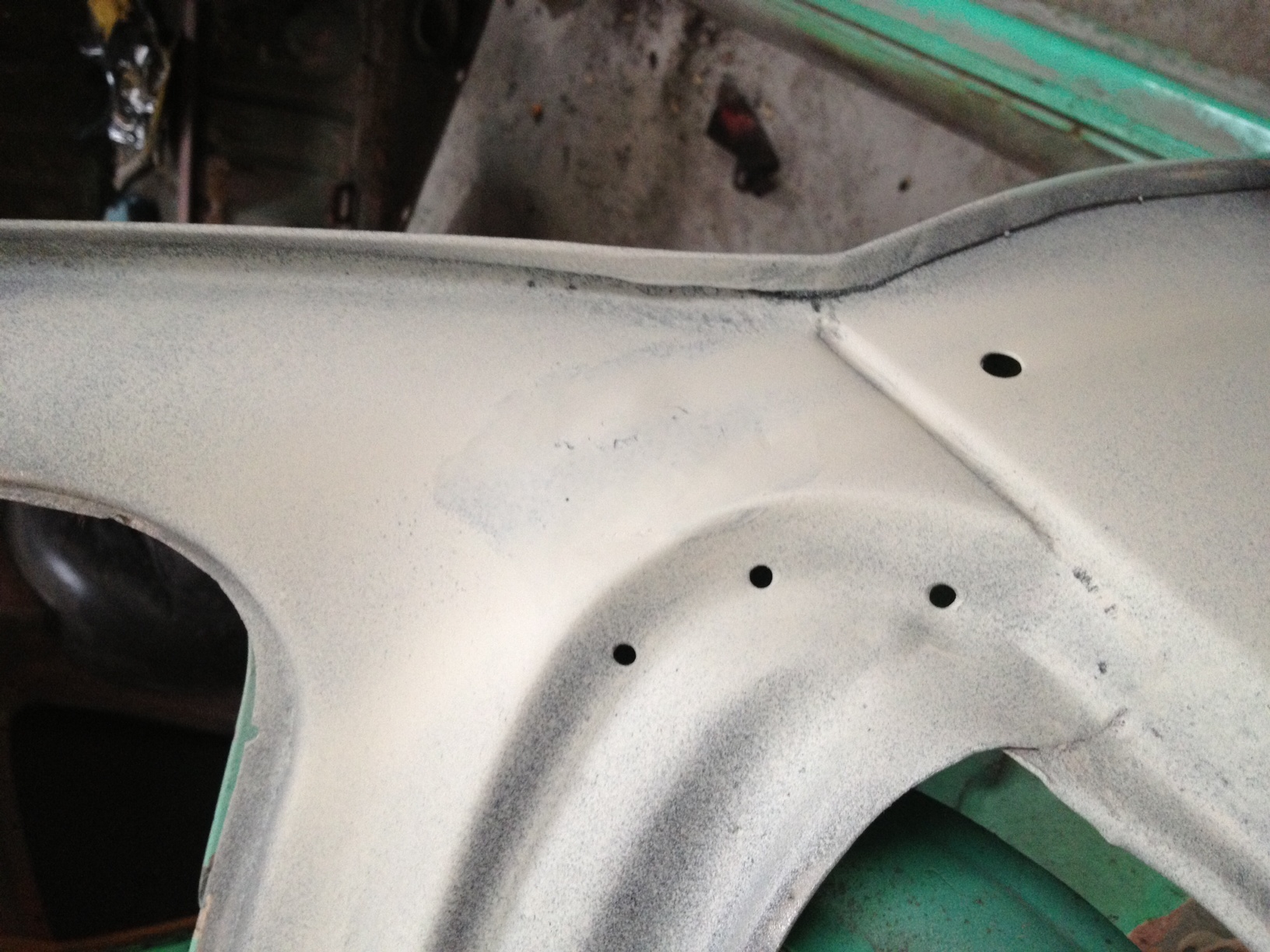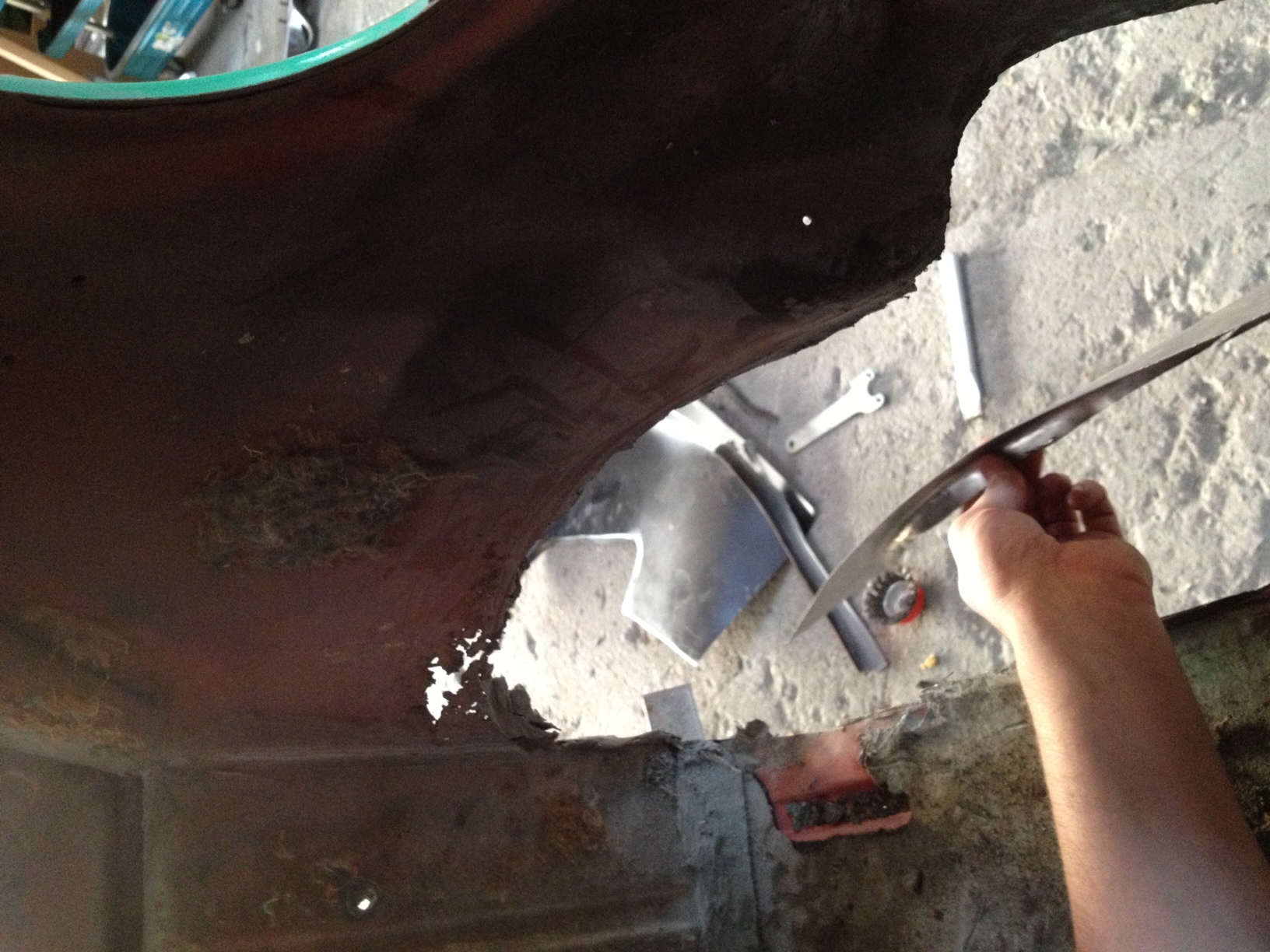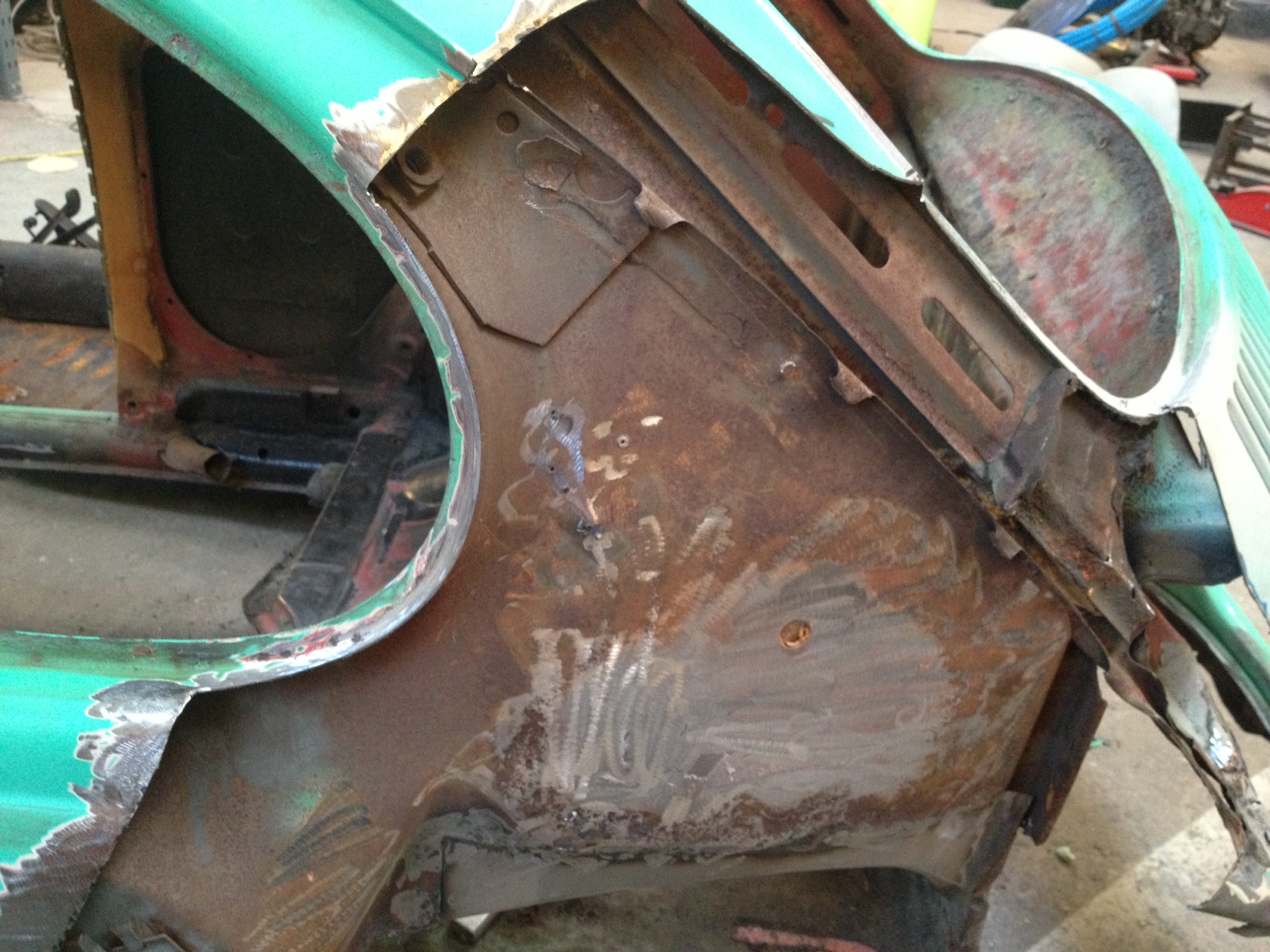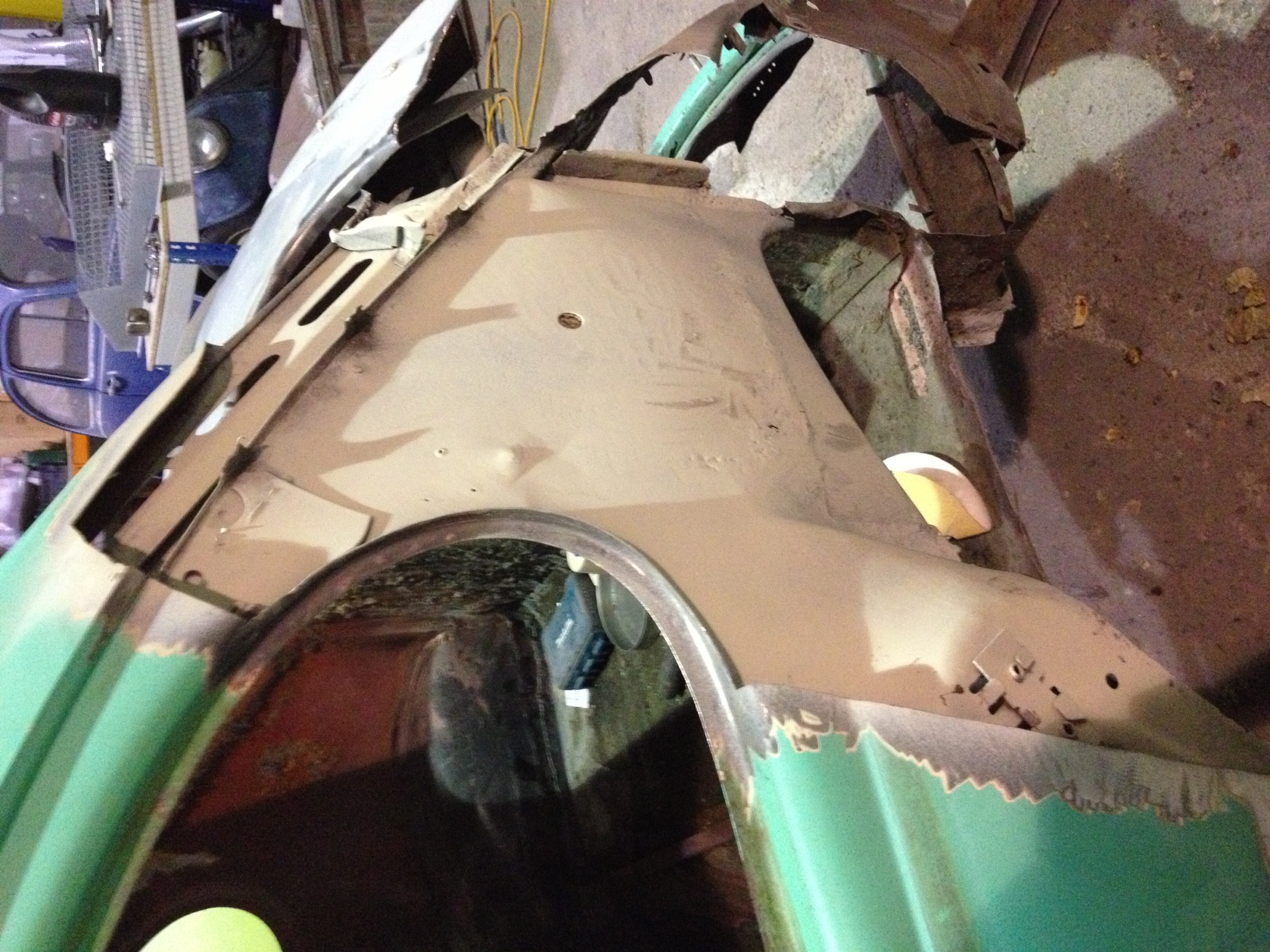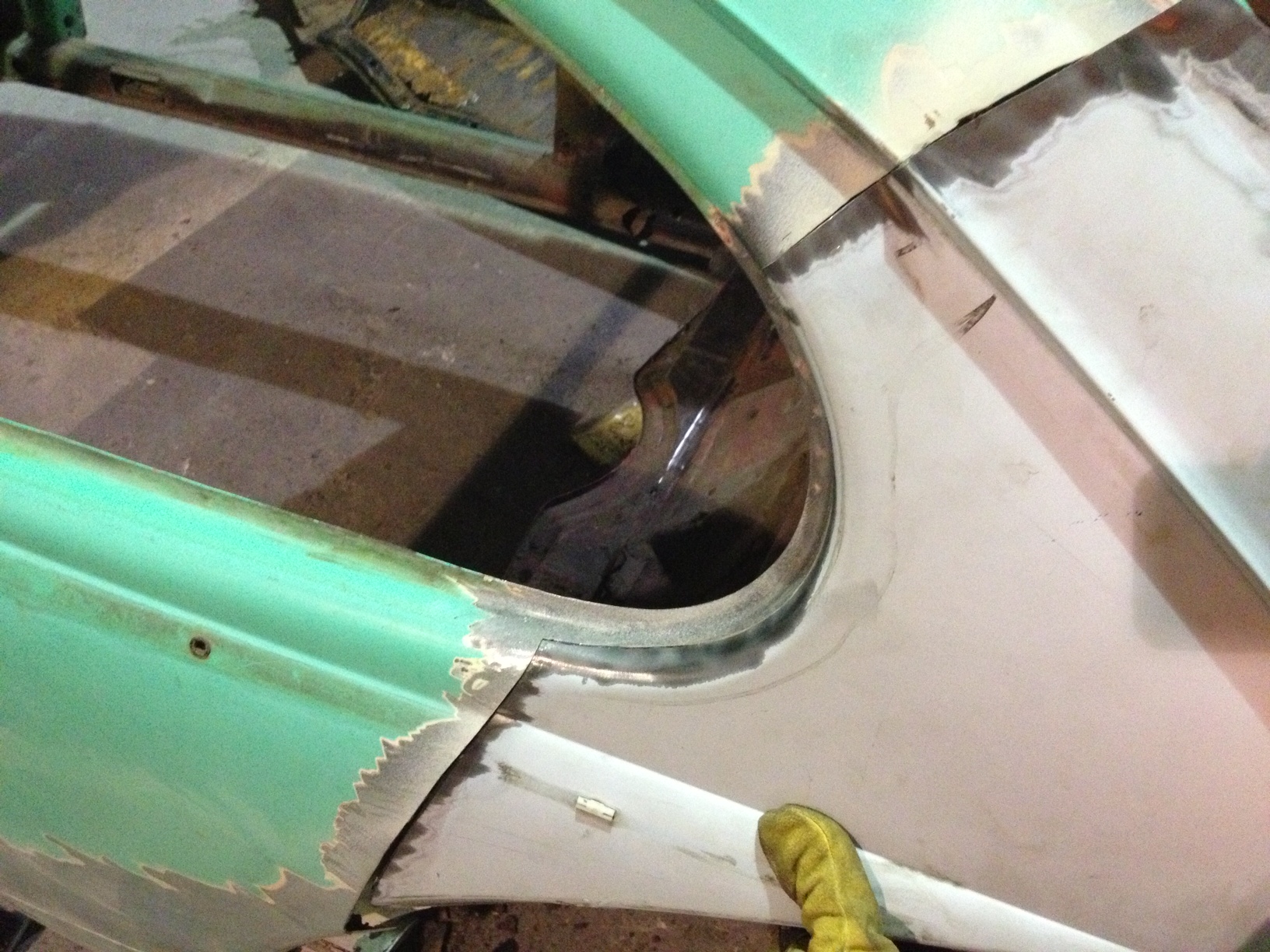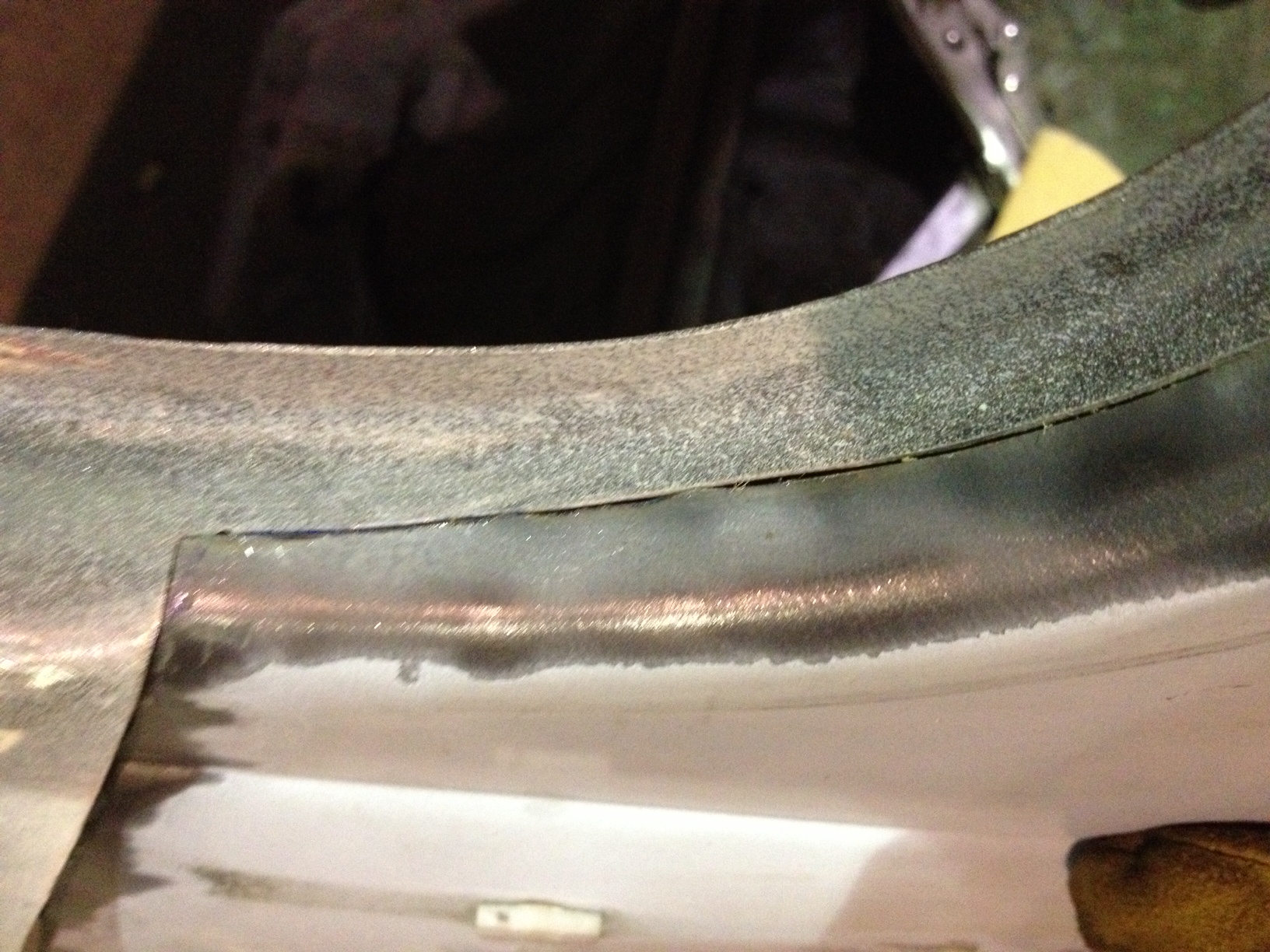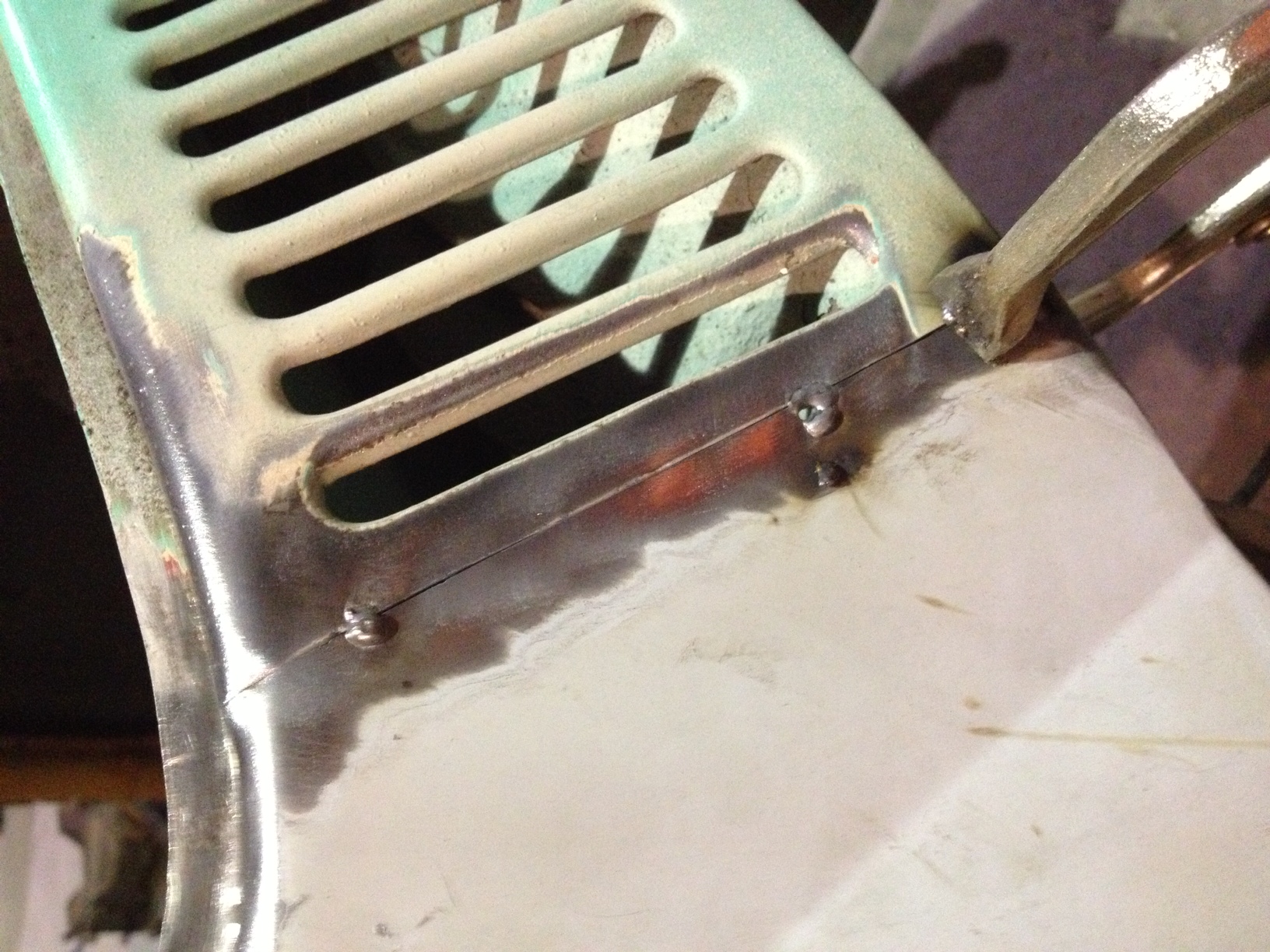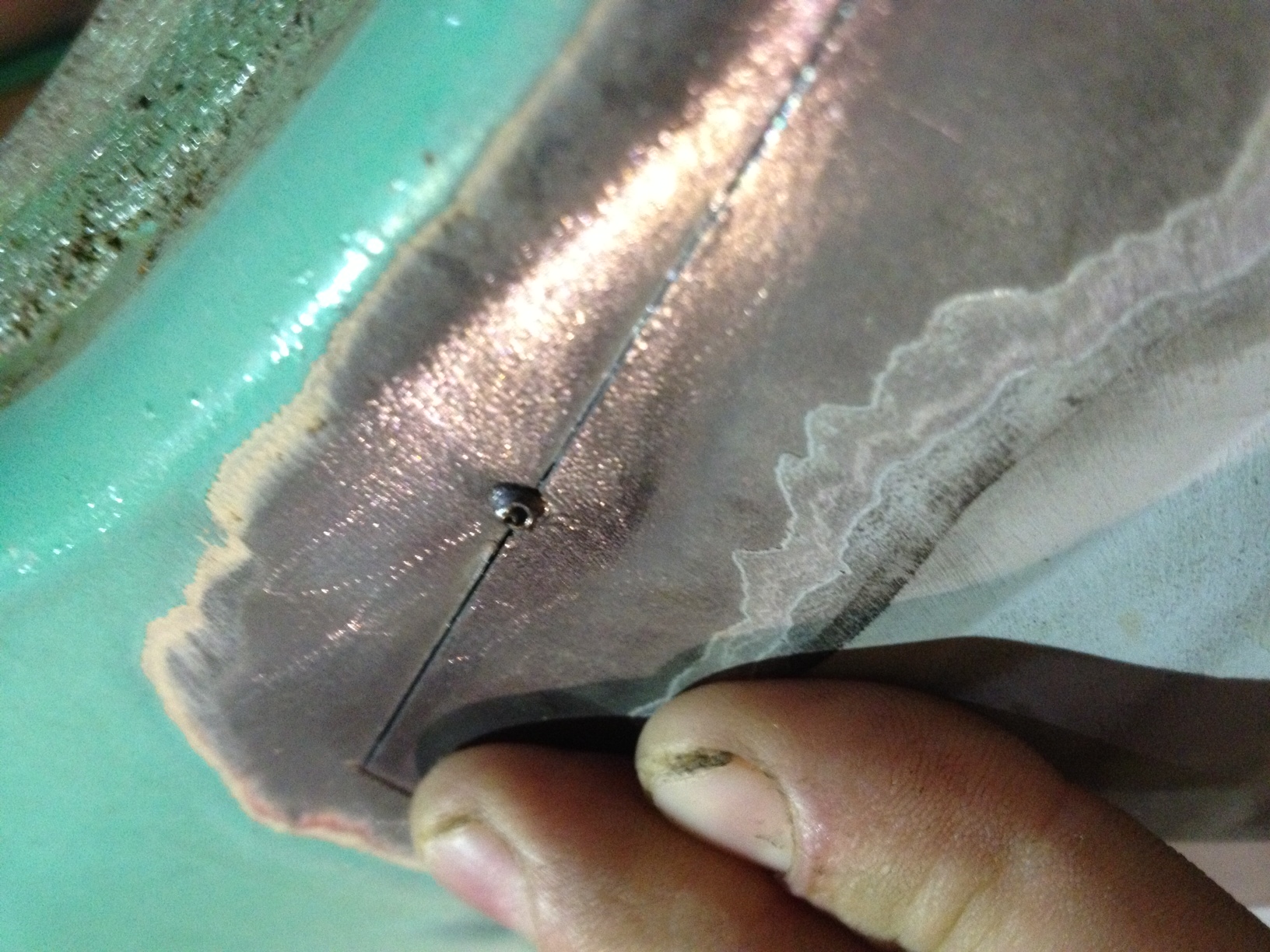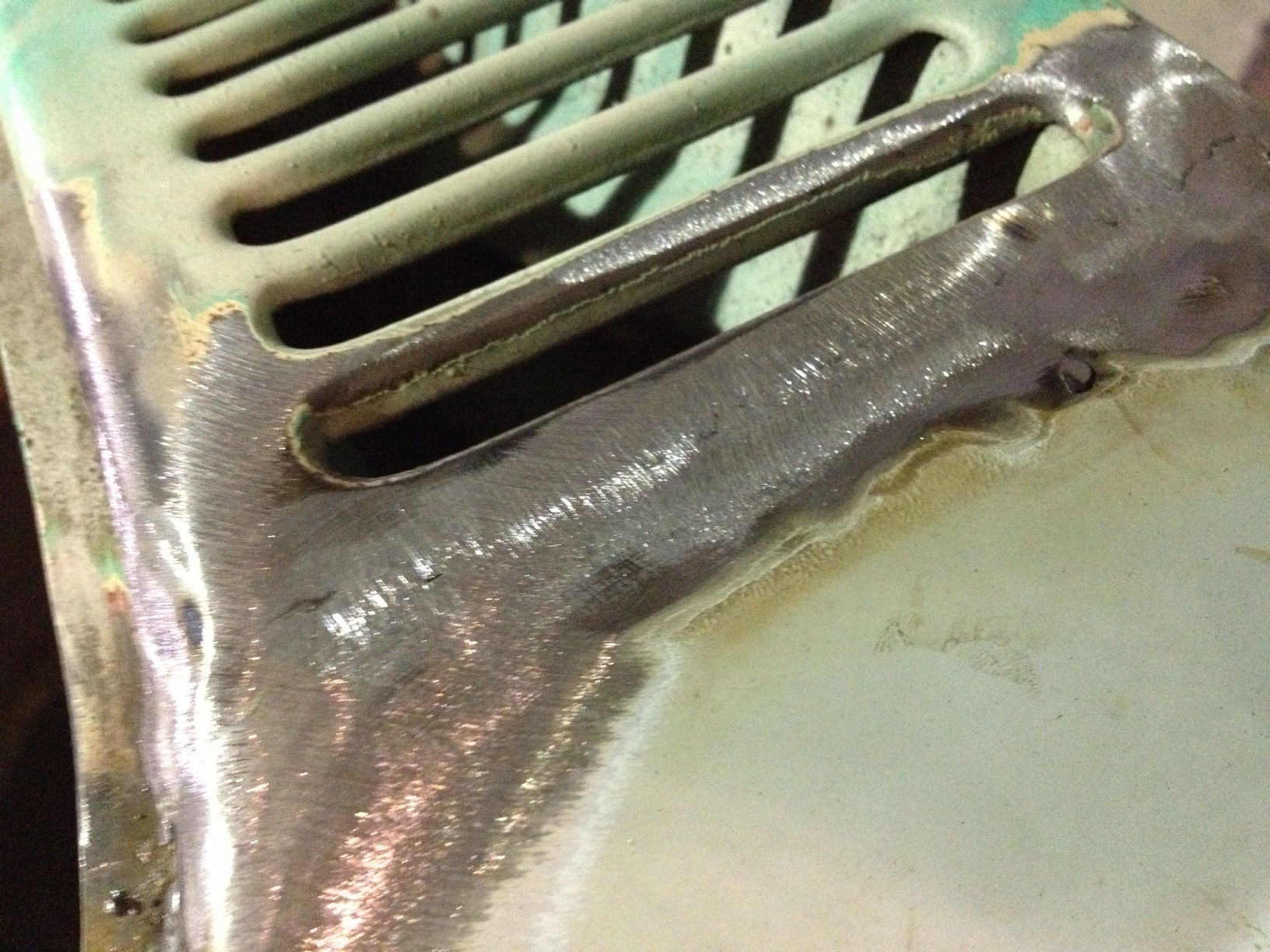 04/11/12
Some of todays progress, the blending of the two panels together and buckets more fabriaction to rebuild the arch area which seems to have completely rotted away on this side. We are going to make sure that every nook and cranny is taken care of while the car is stripped back to this level. All dodgey and bodge jobs will also be taken care of to ensure an absolute A1 finished product. Enjoy the pics!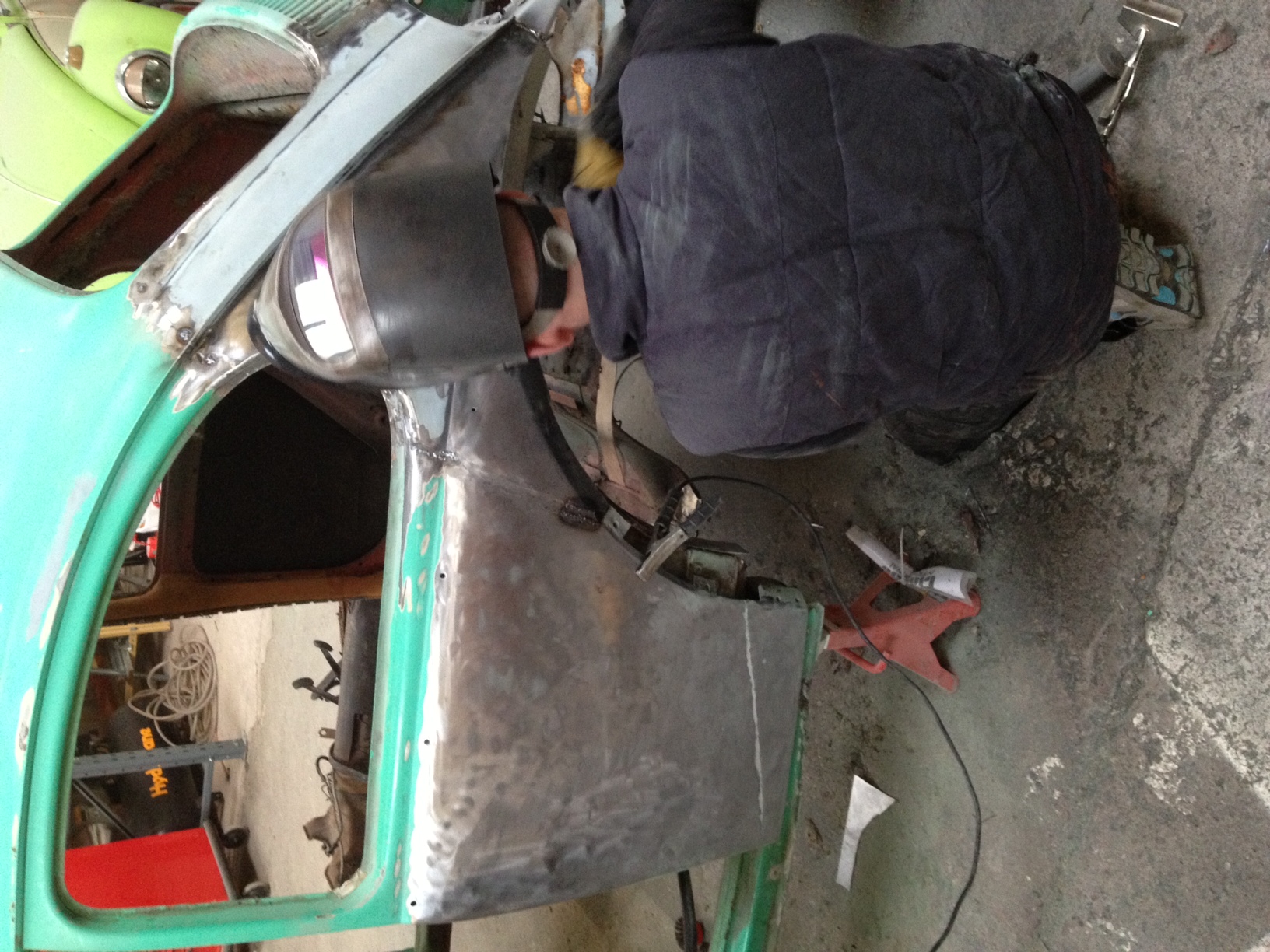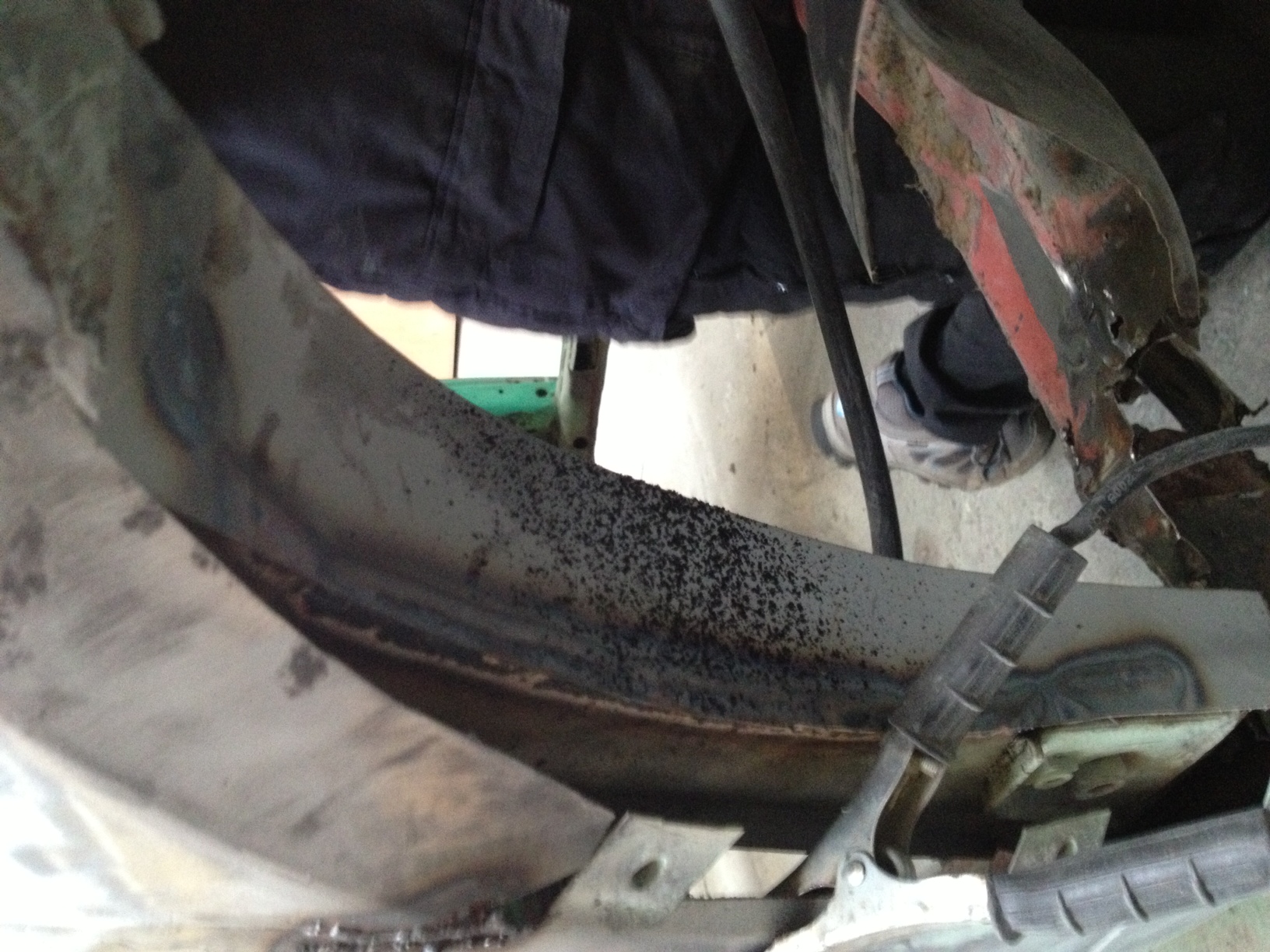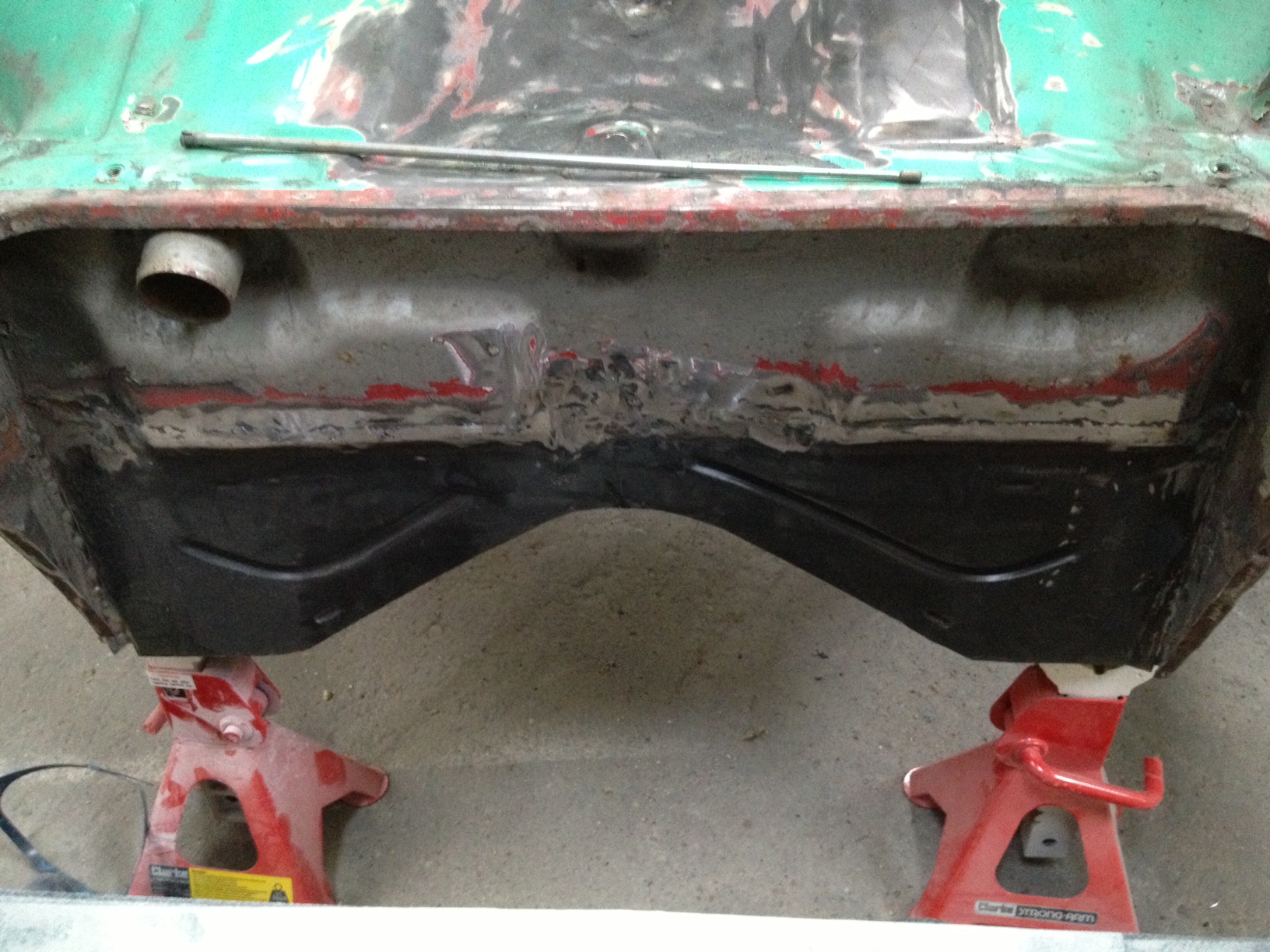 Never seen so many holes under a bonnet before and we haven't even started the wings yet.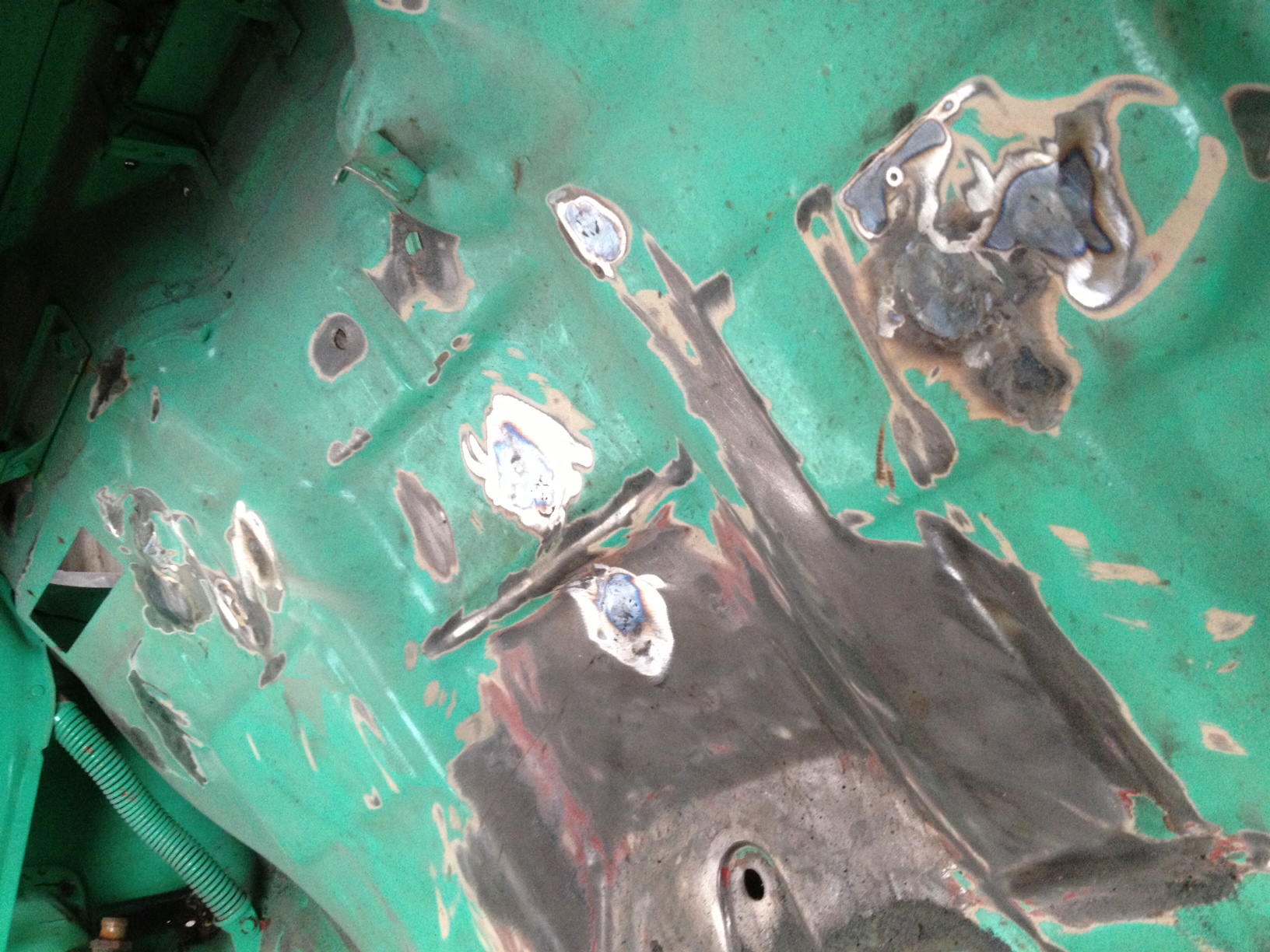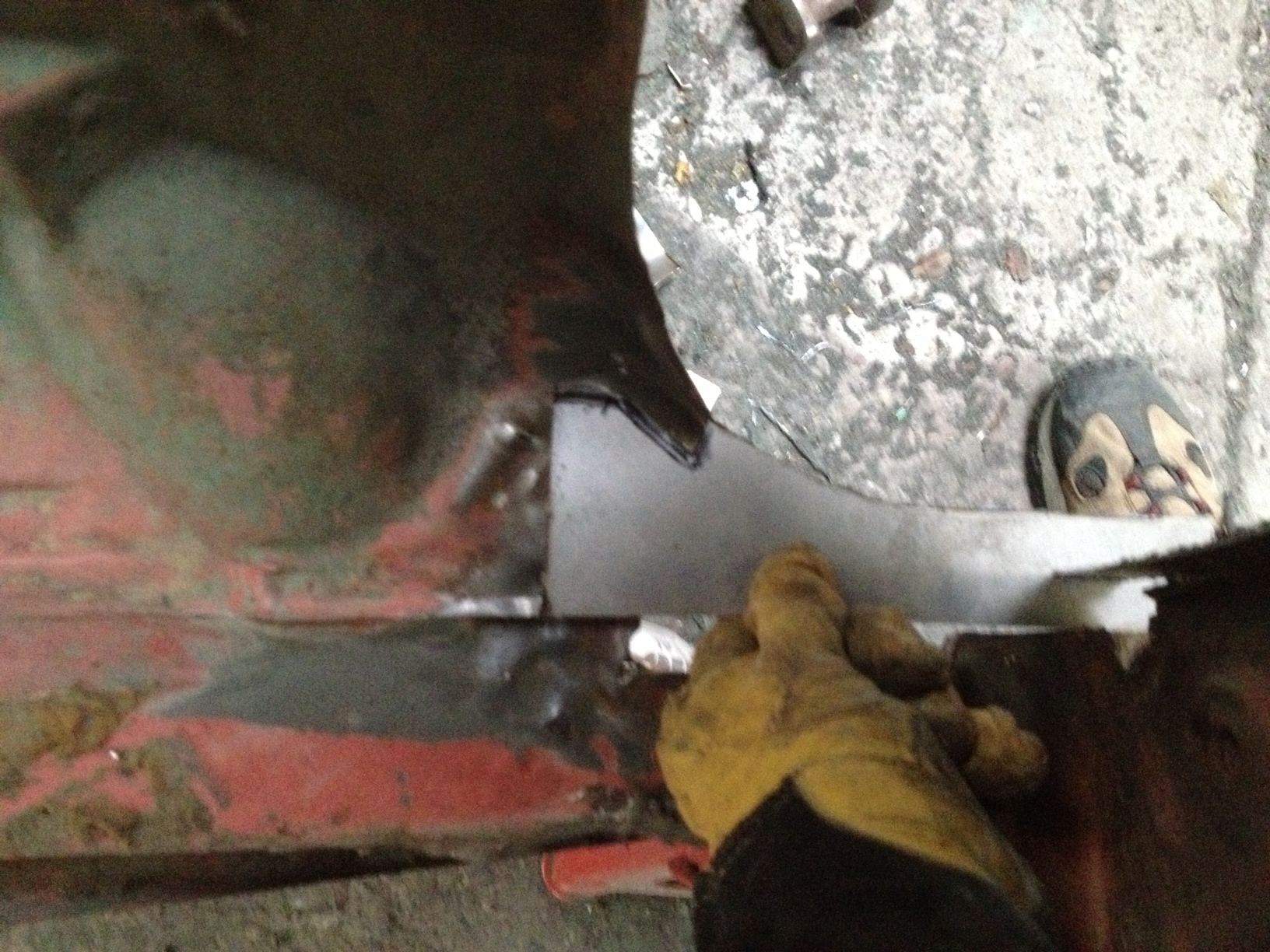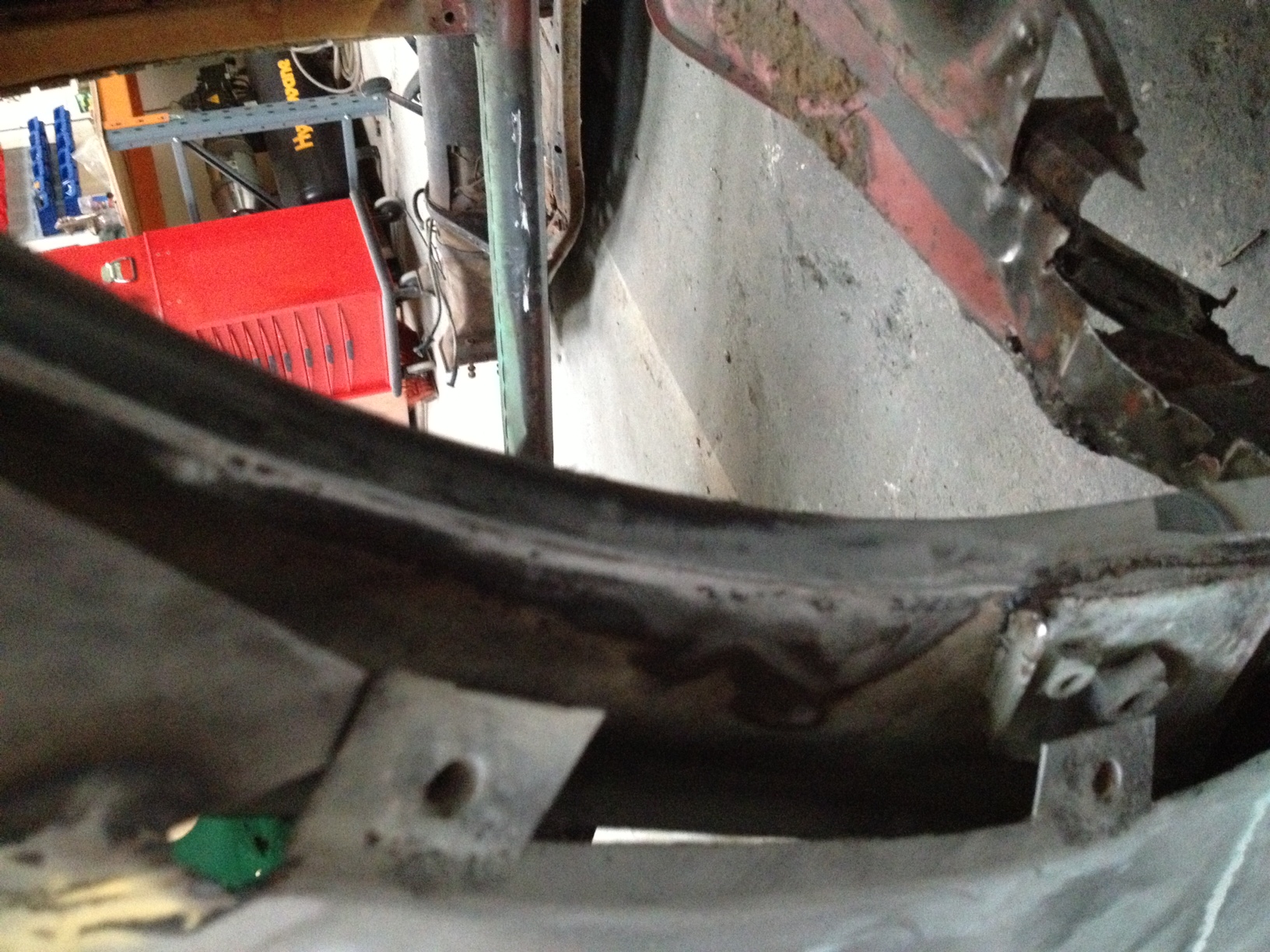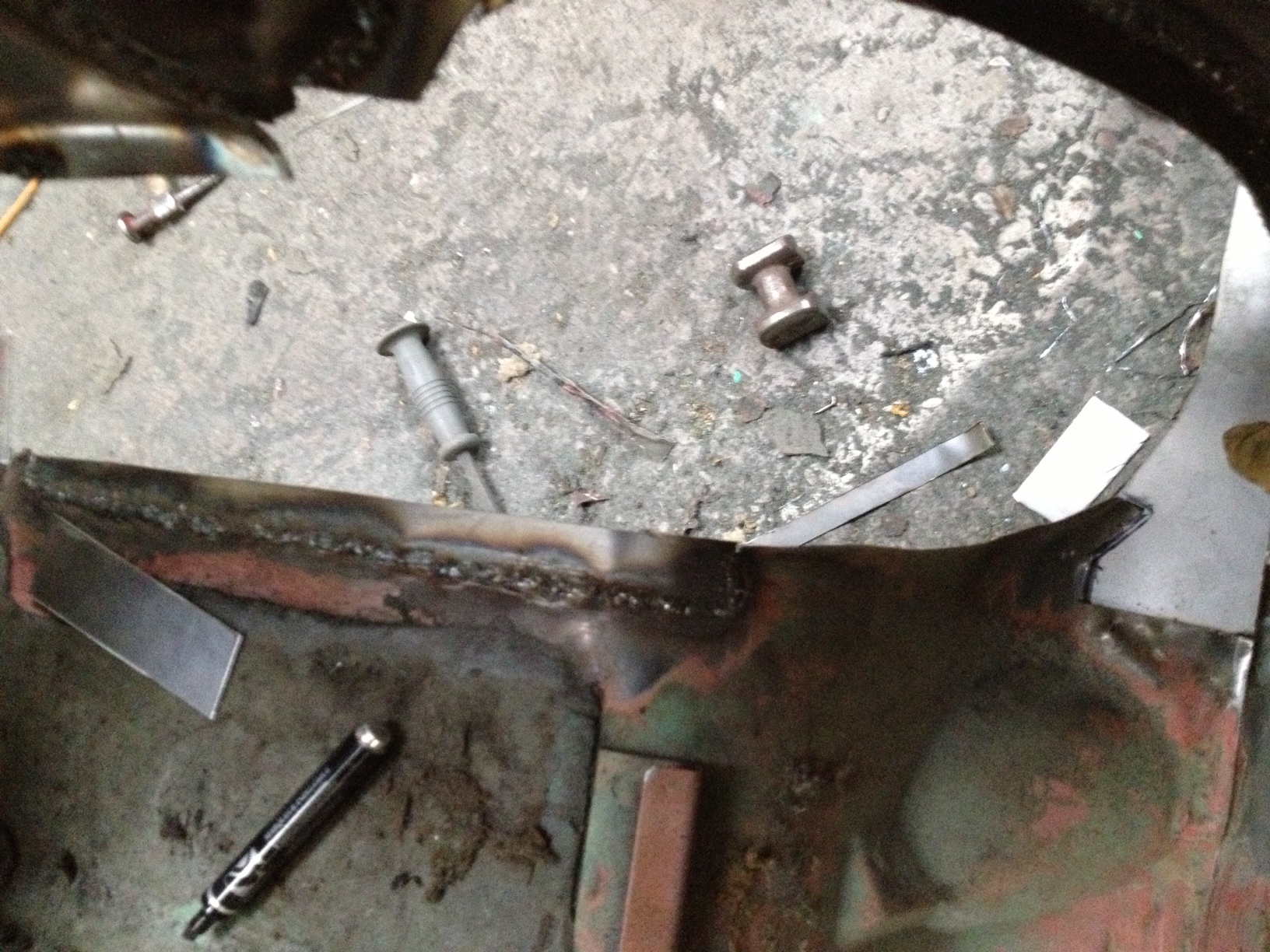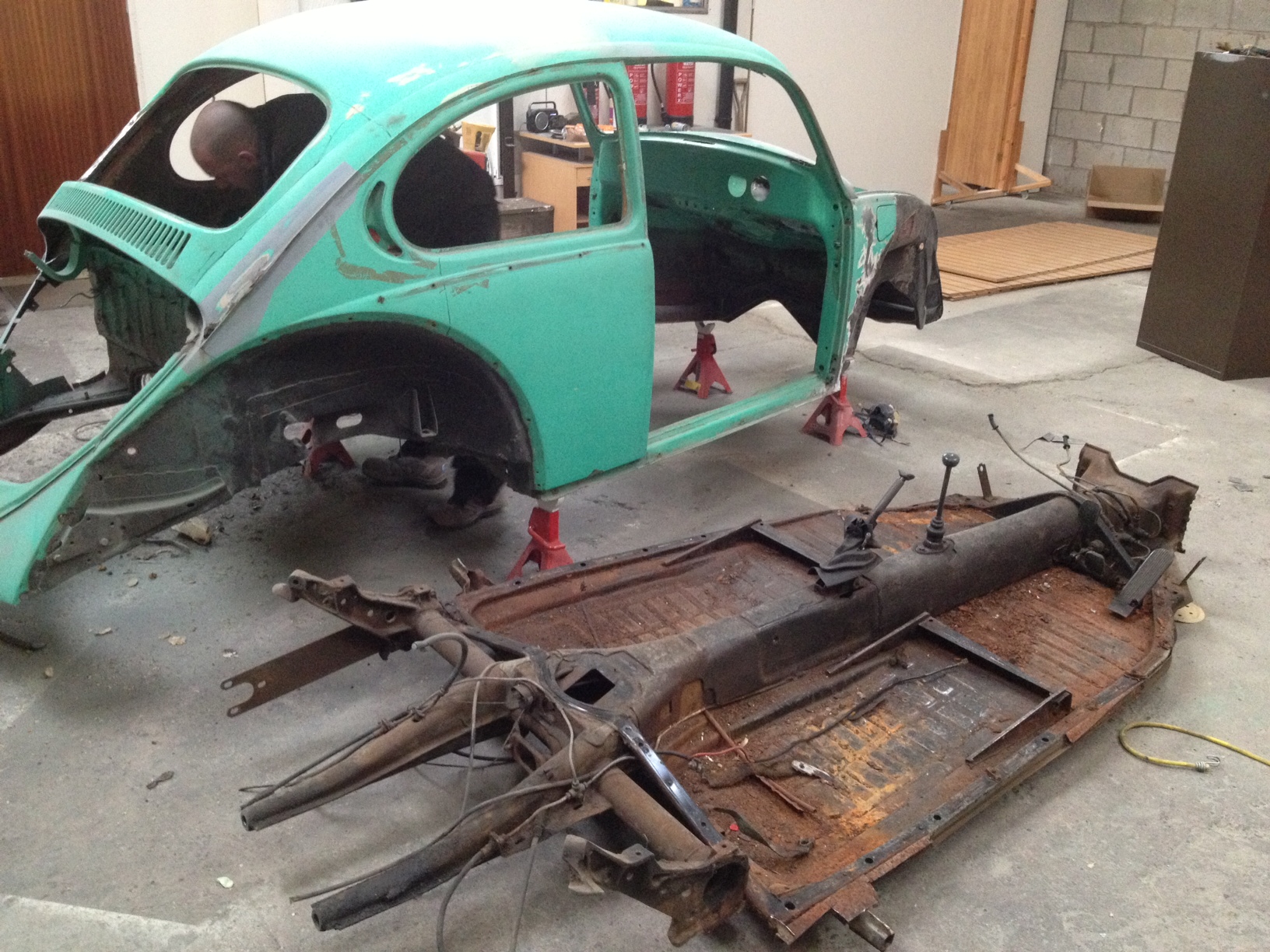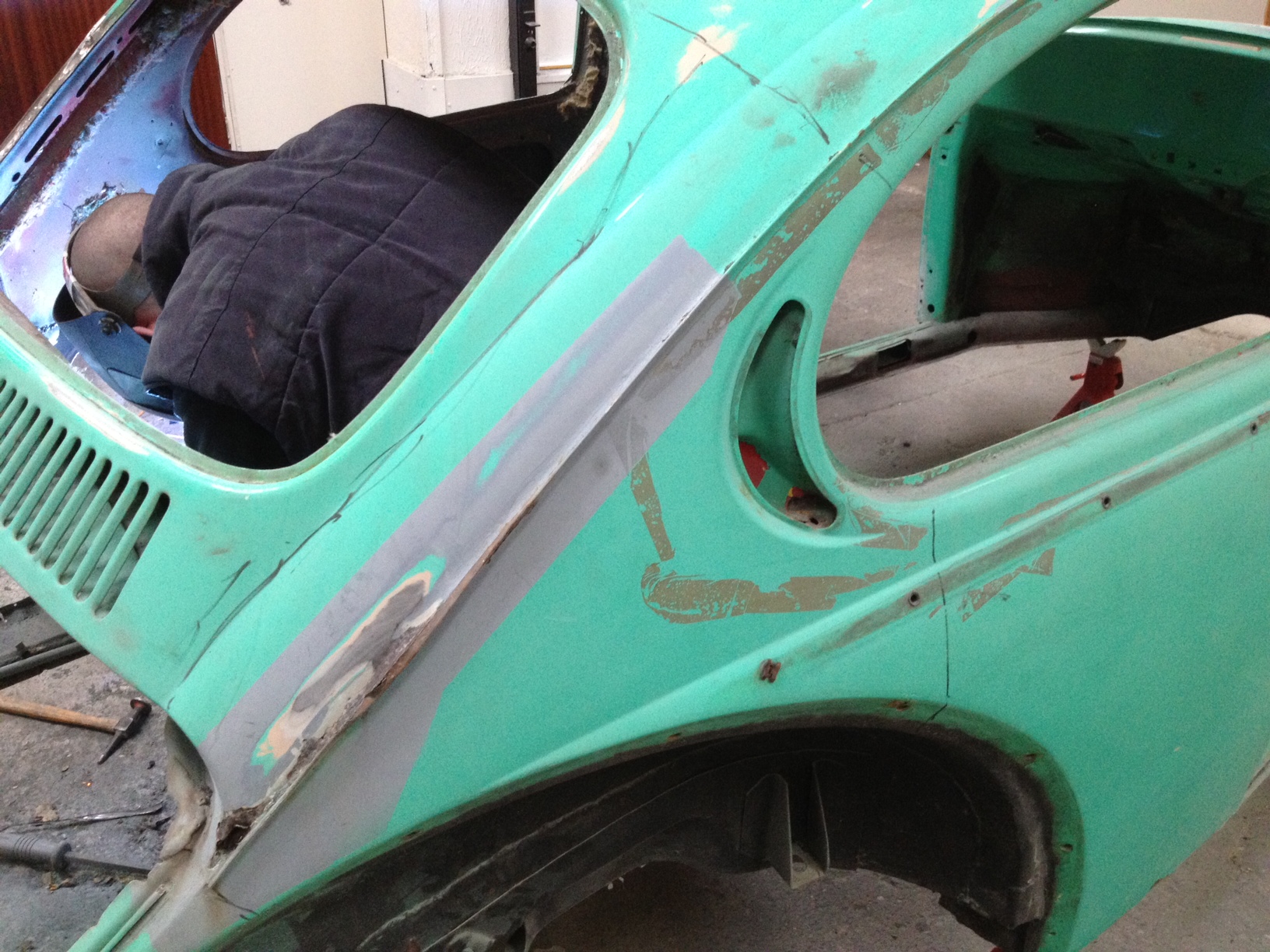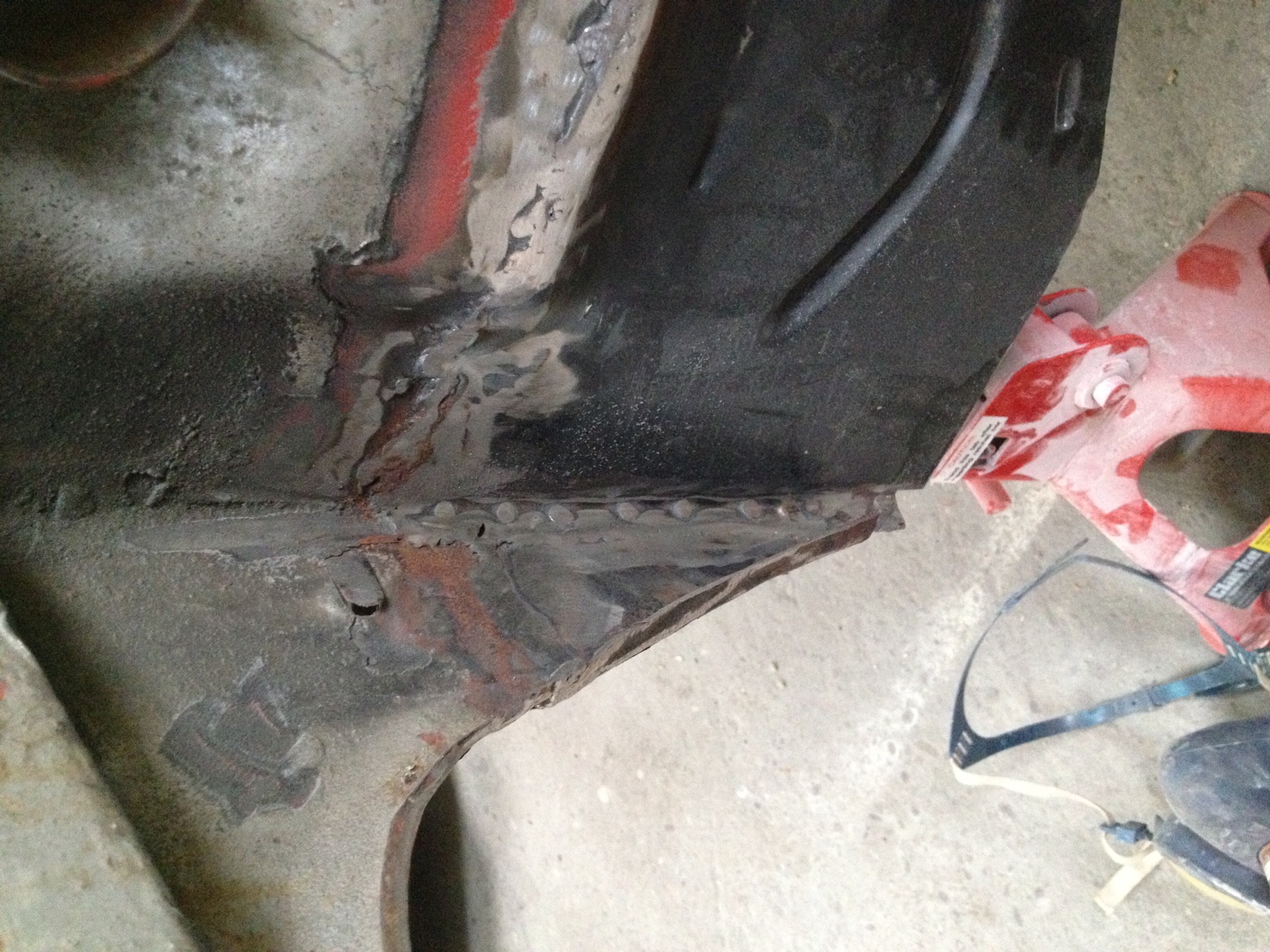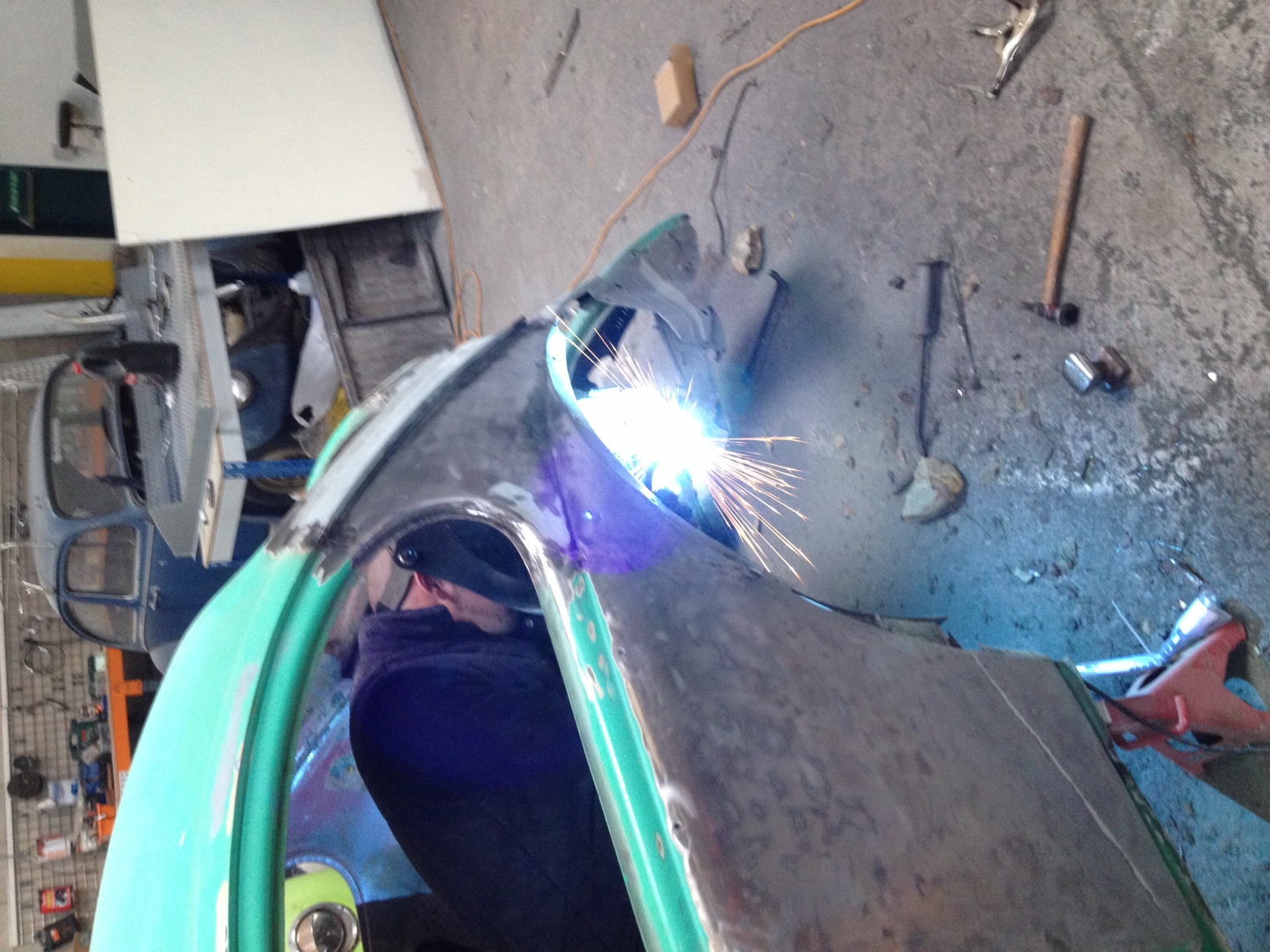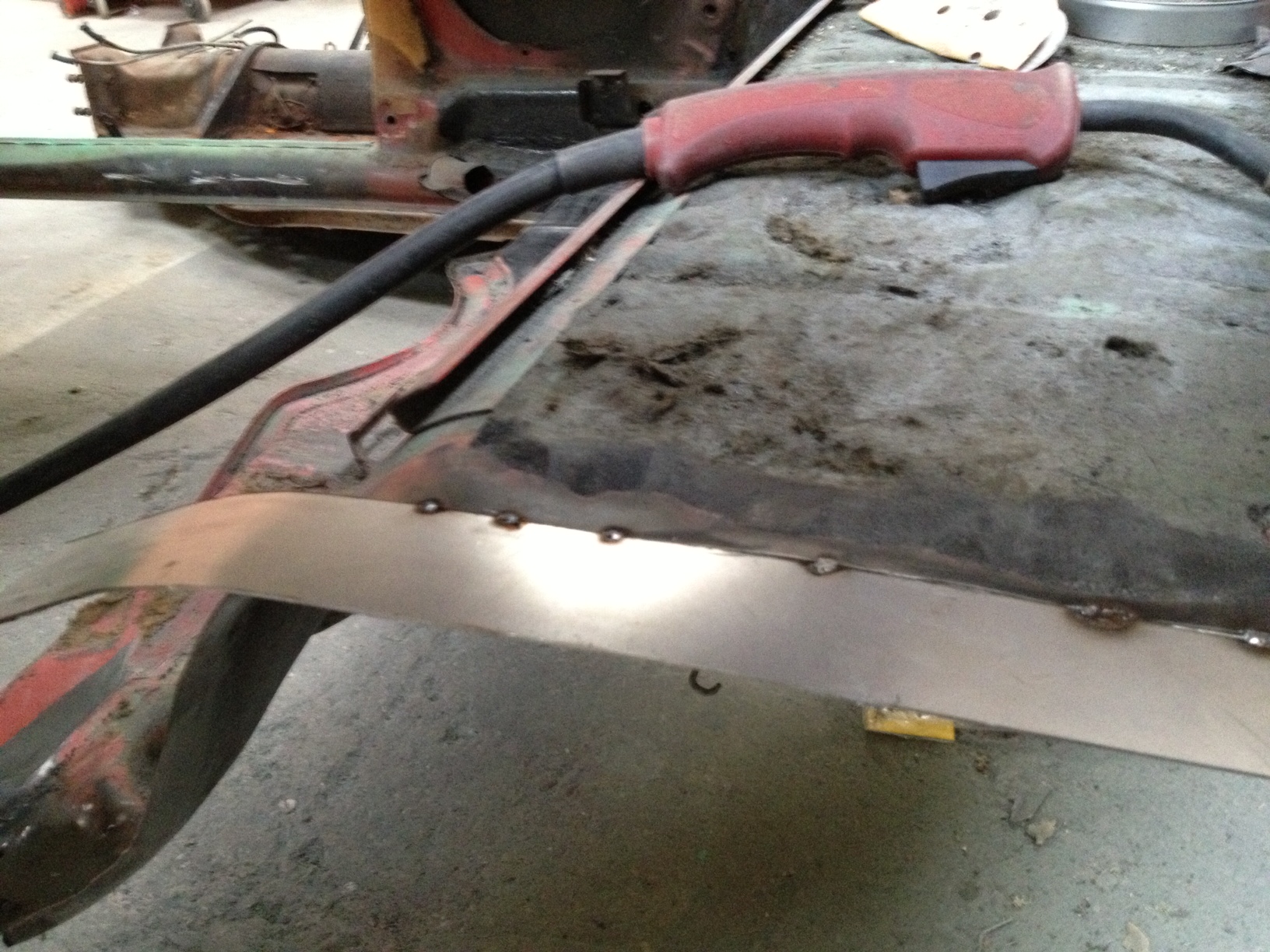 04/11/12
Progress again on the N/S Rear arch, completition on all repair patches in this area, cutting off the old wing bolt mounts and creating new captive nuts on the back of the inner wing. This section will require finishing grinding on a later post. As you can see on the pictures the original seam has been re-created as the original arch and patches had completely disintergrated.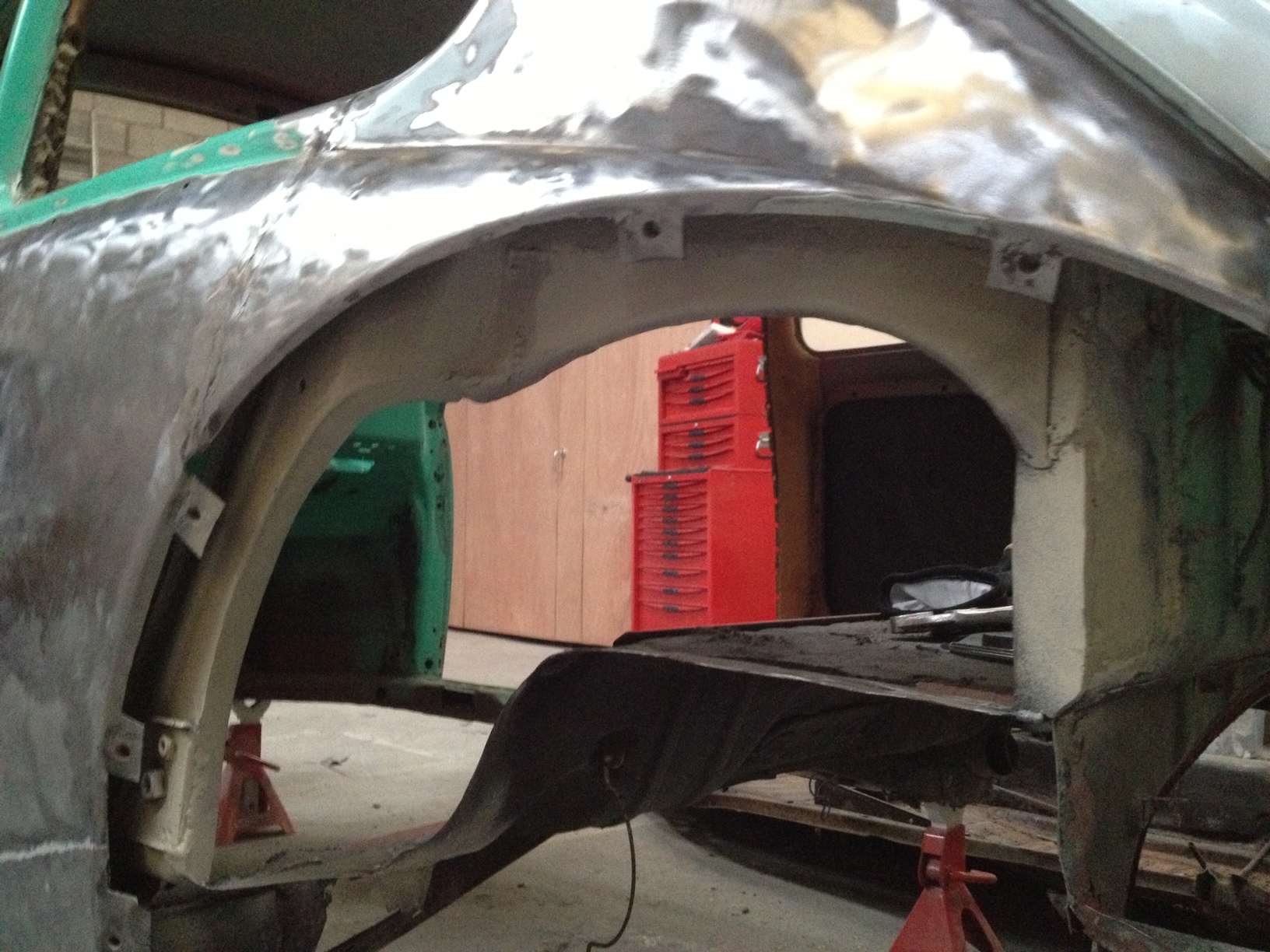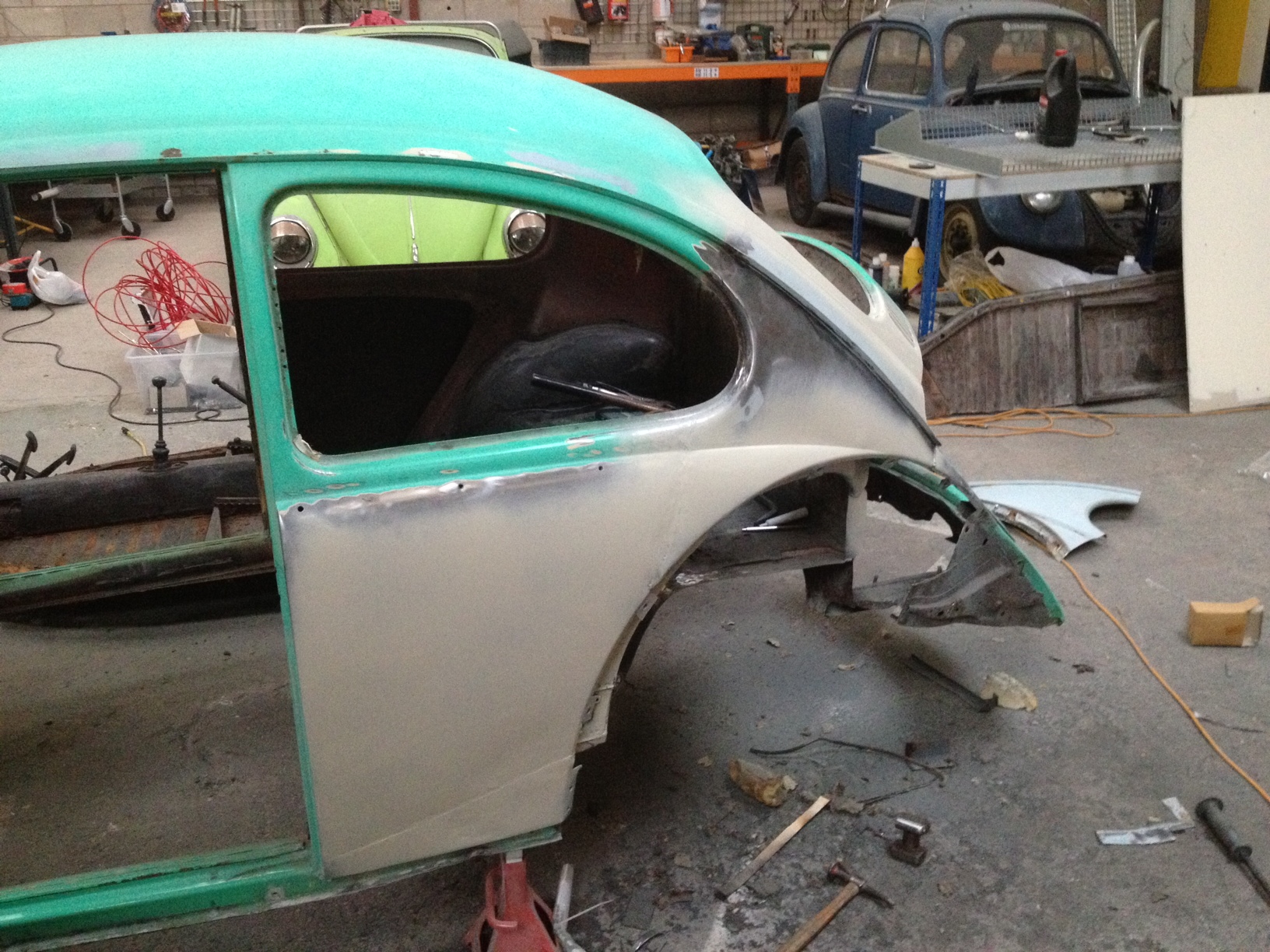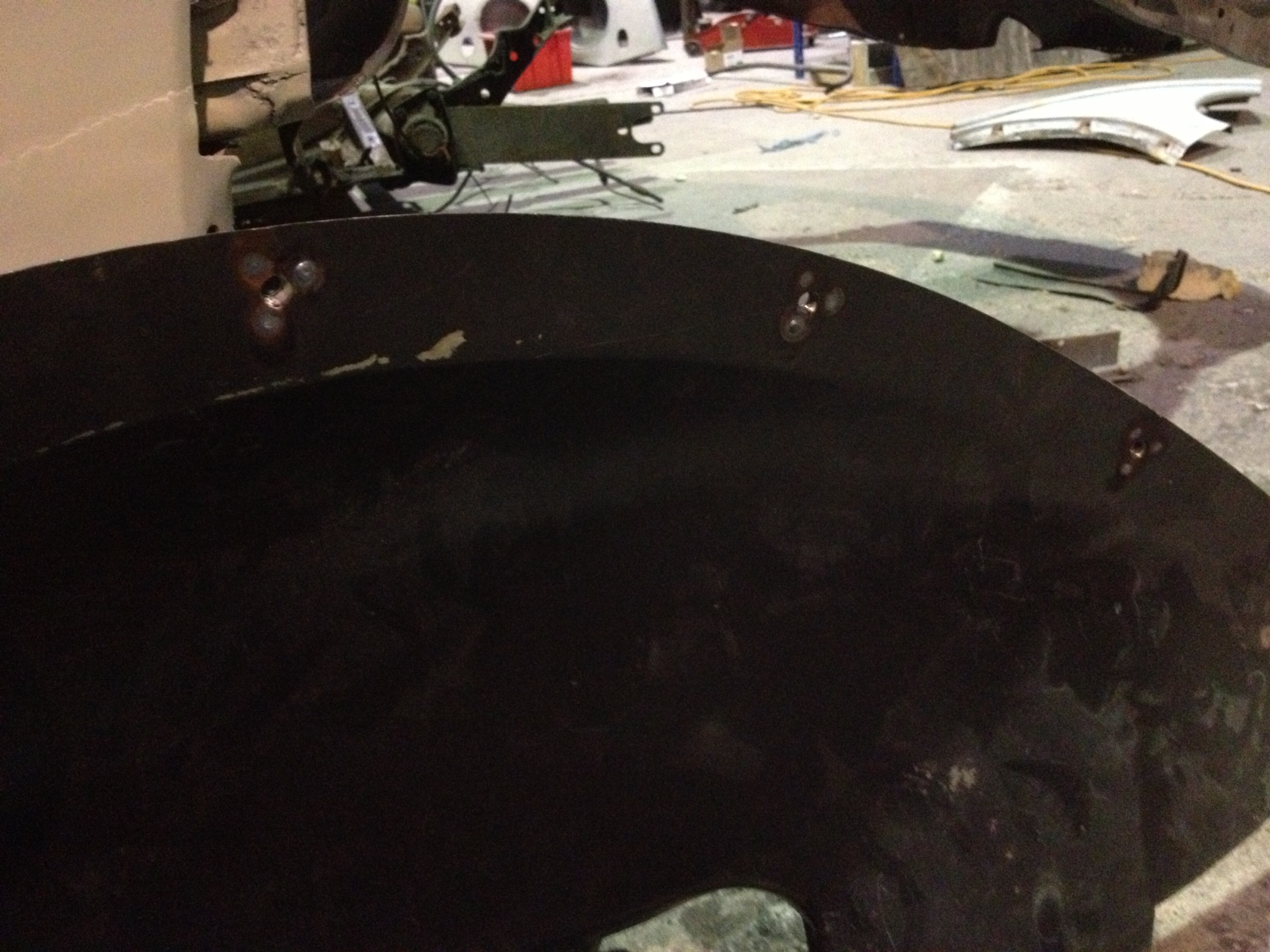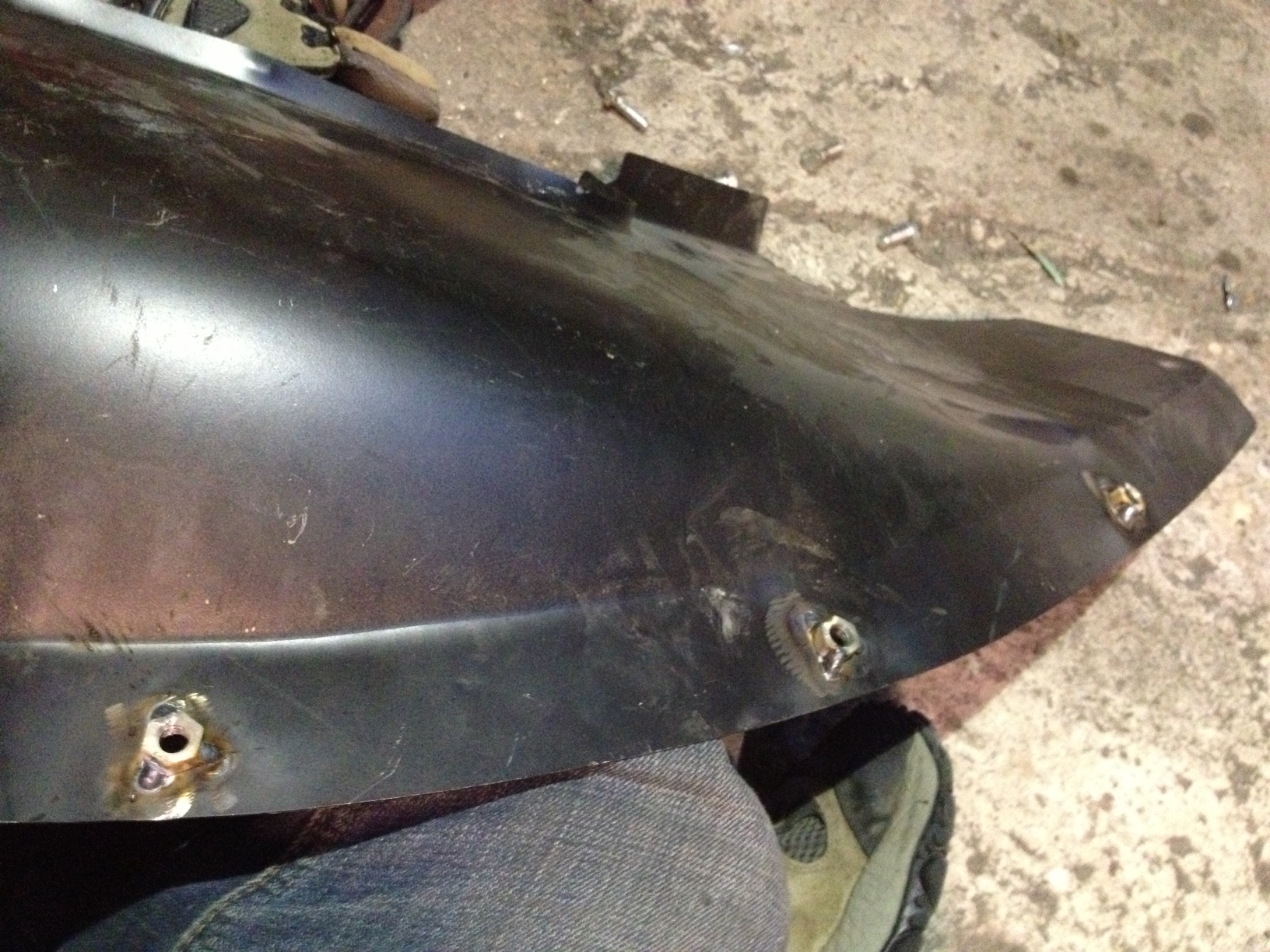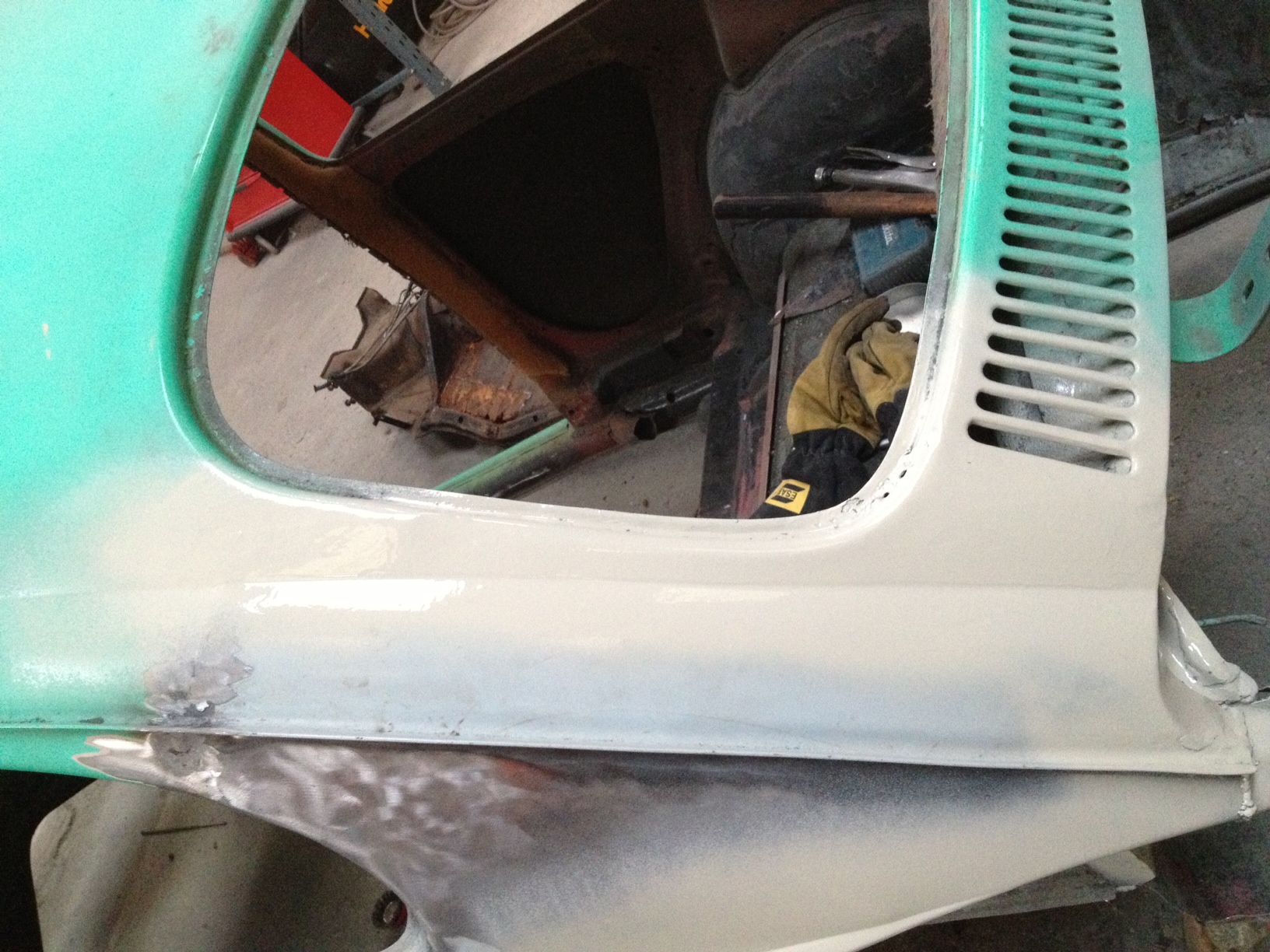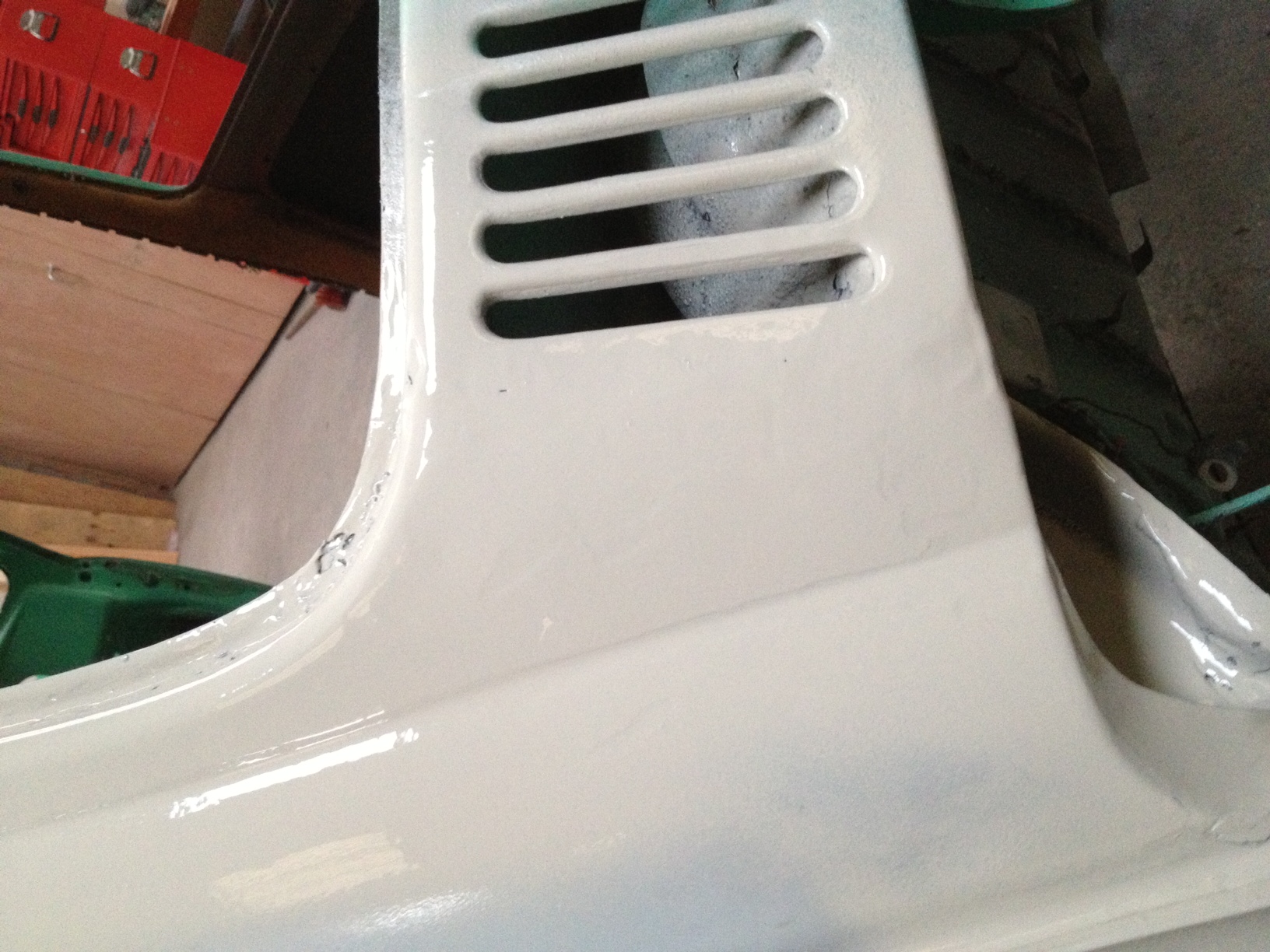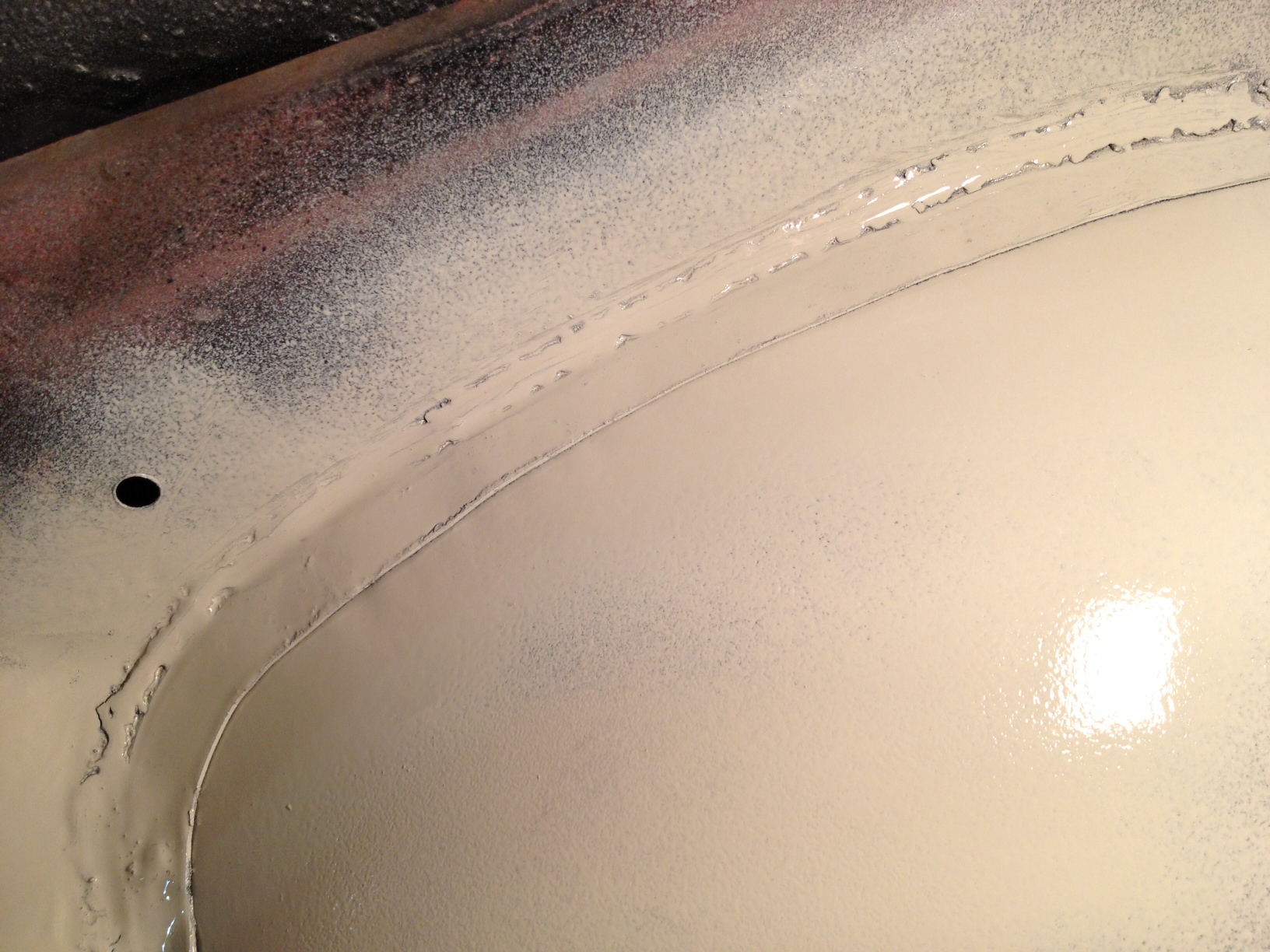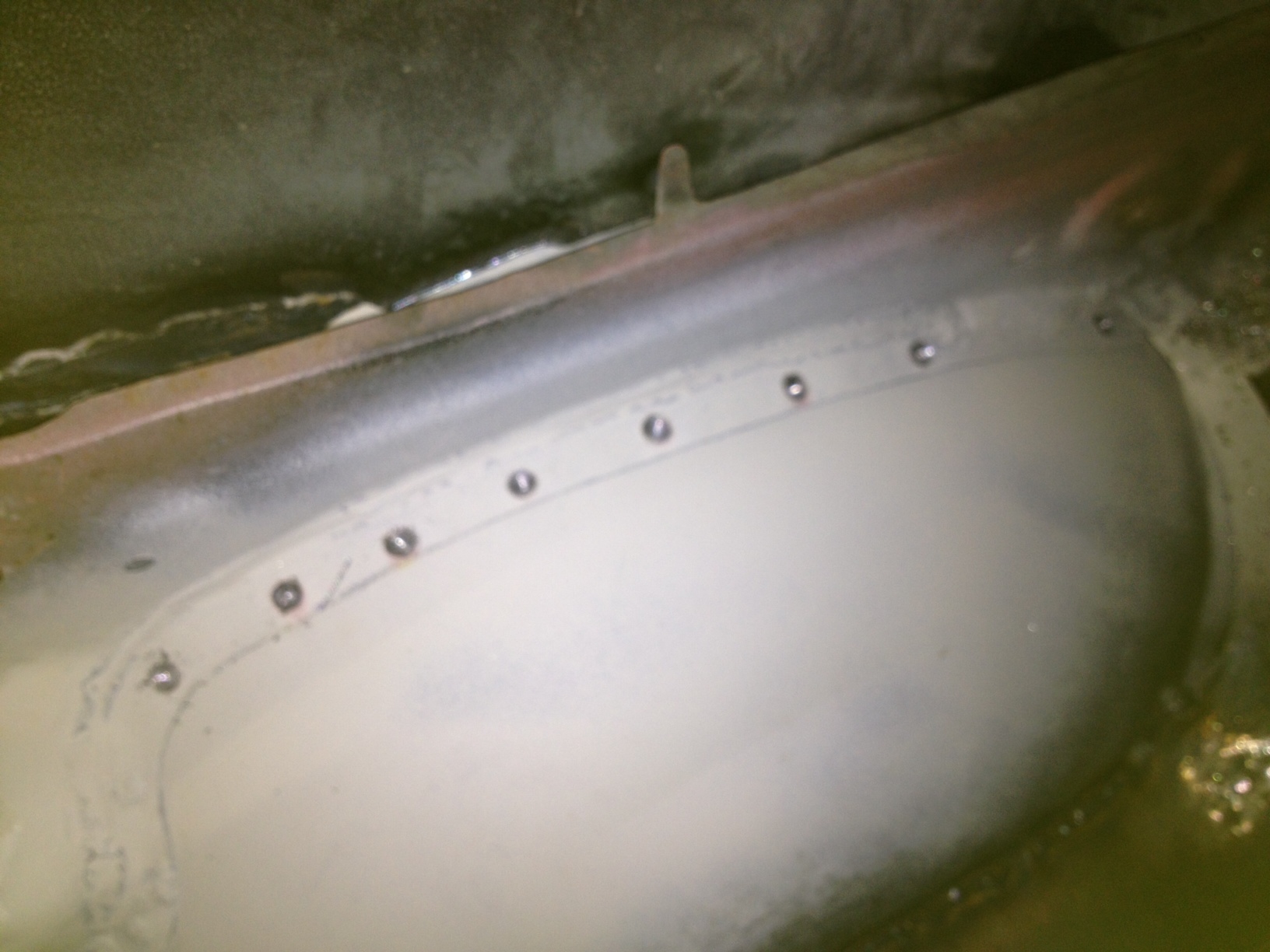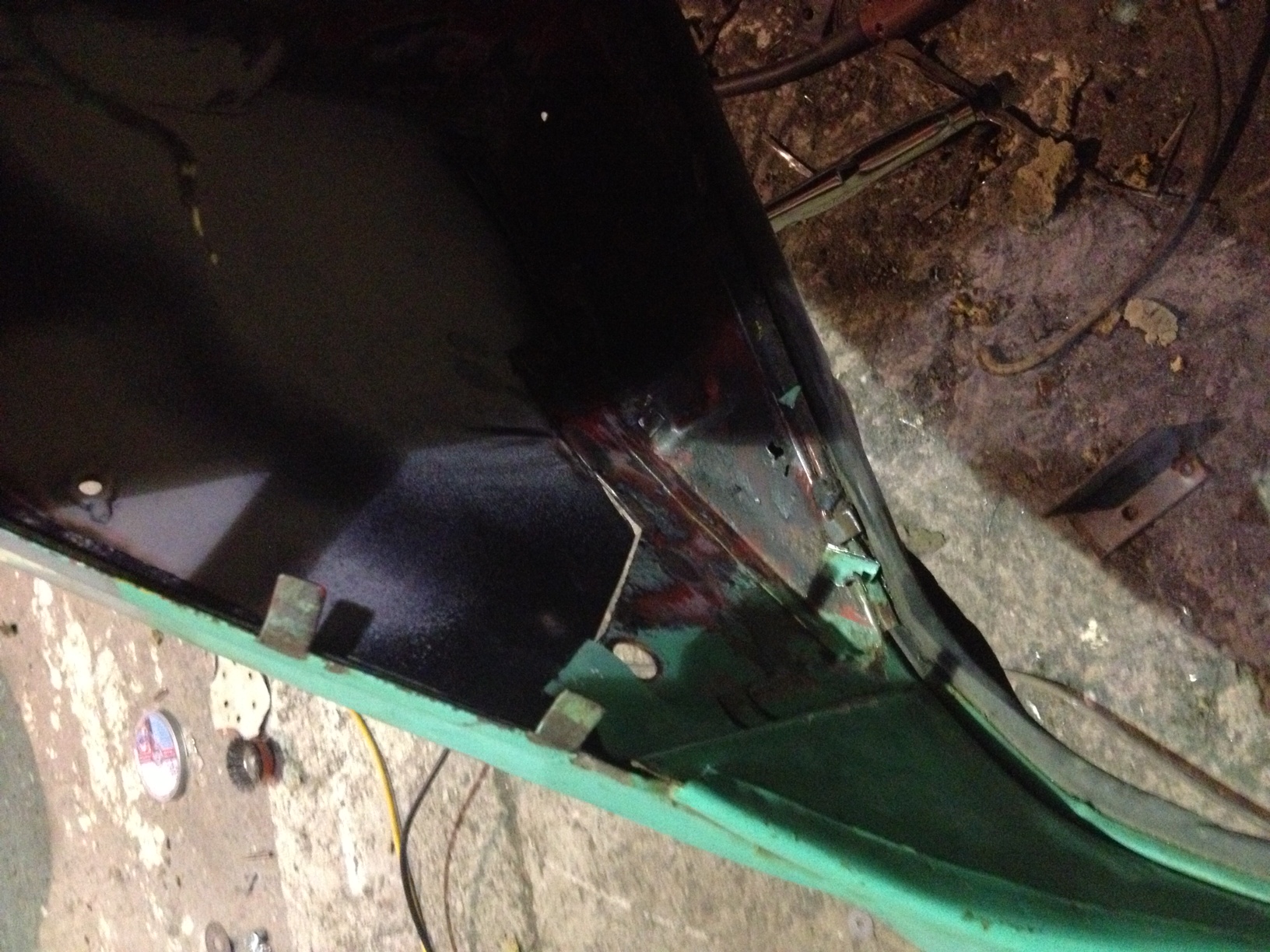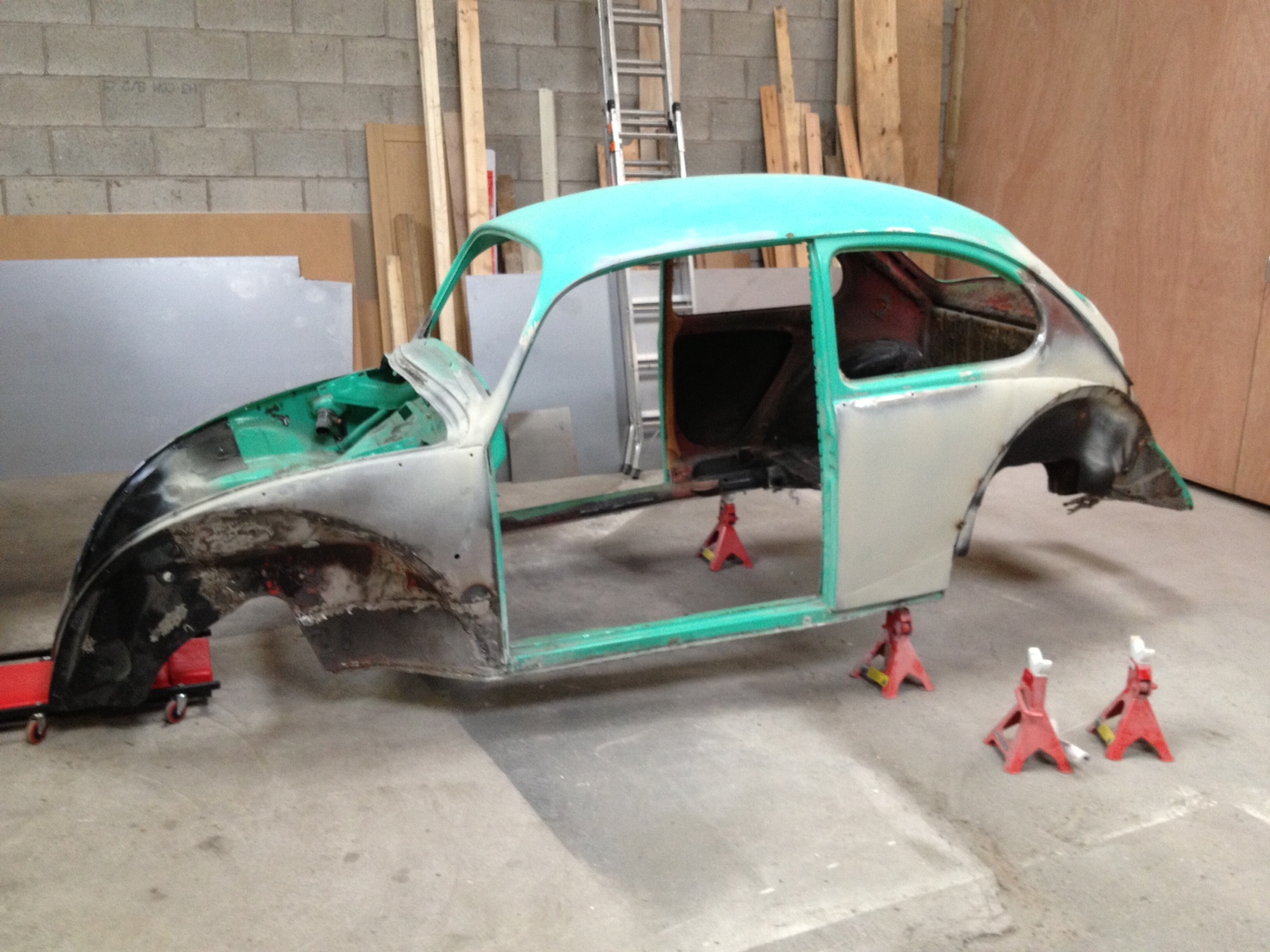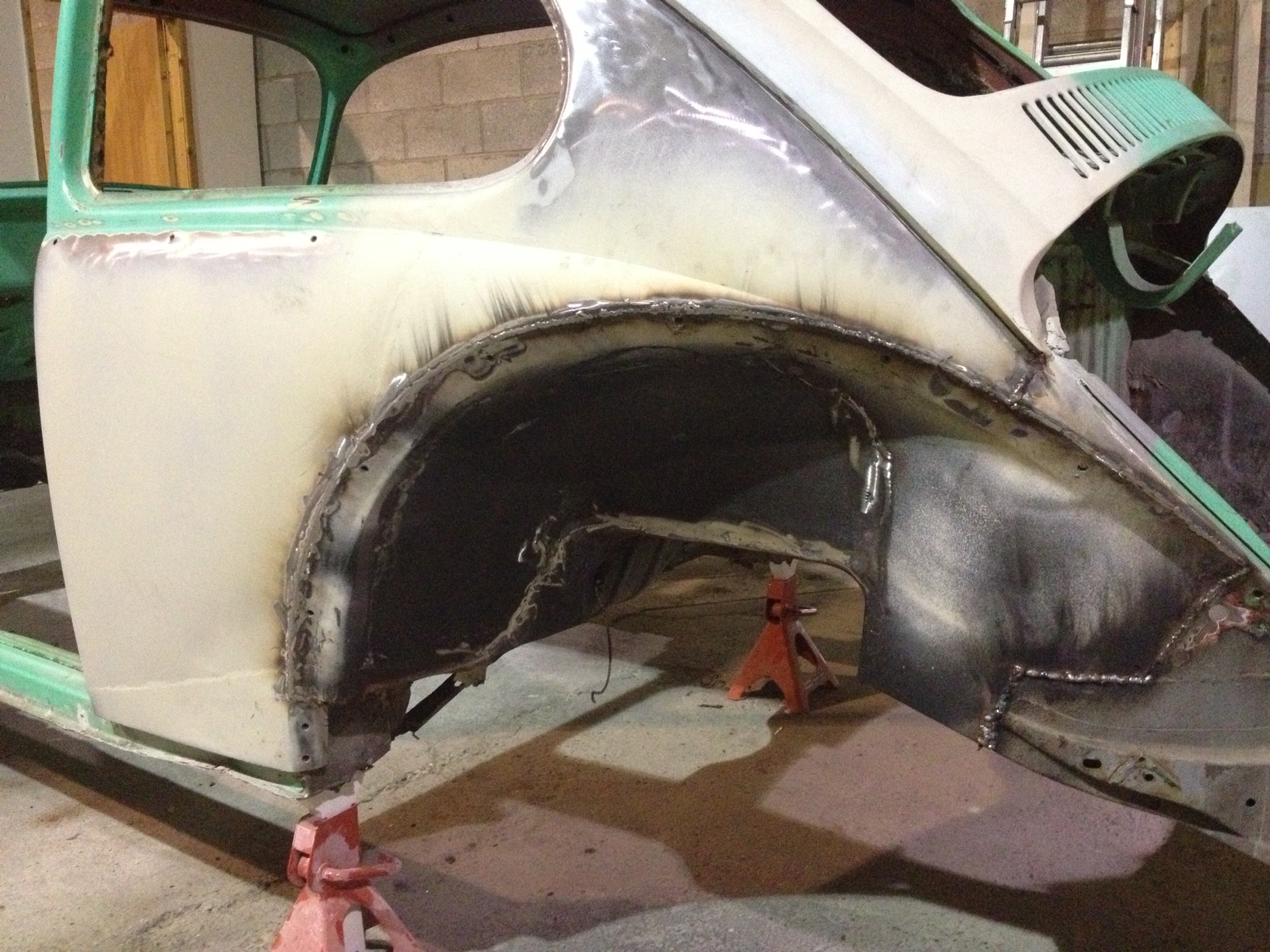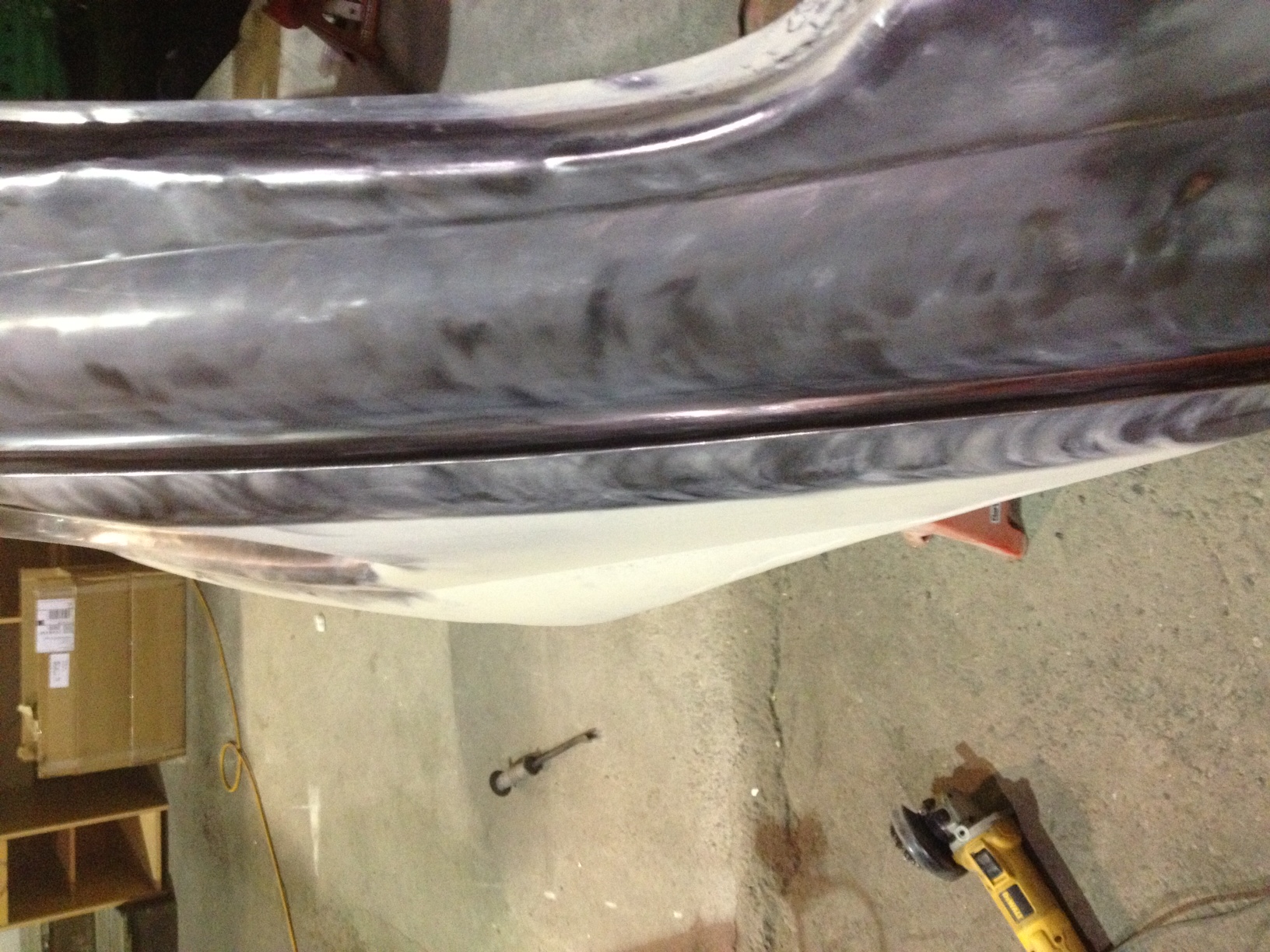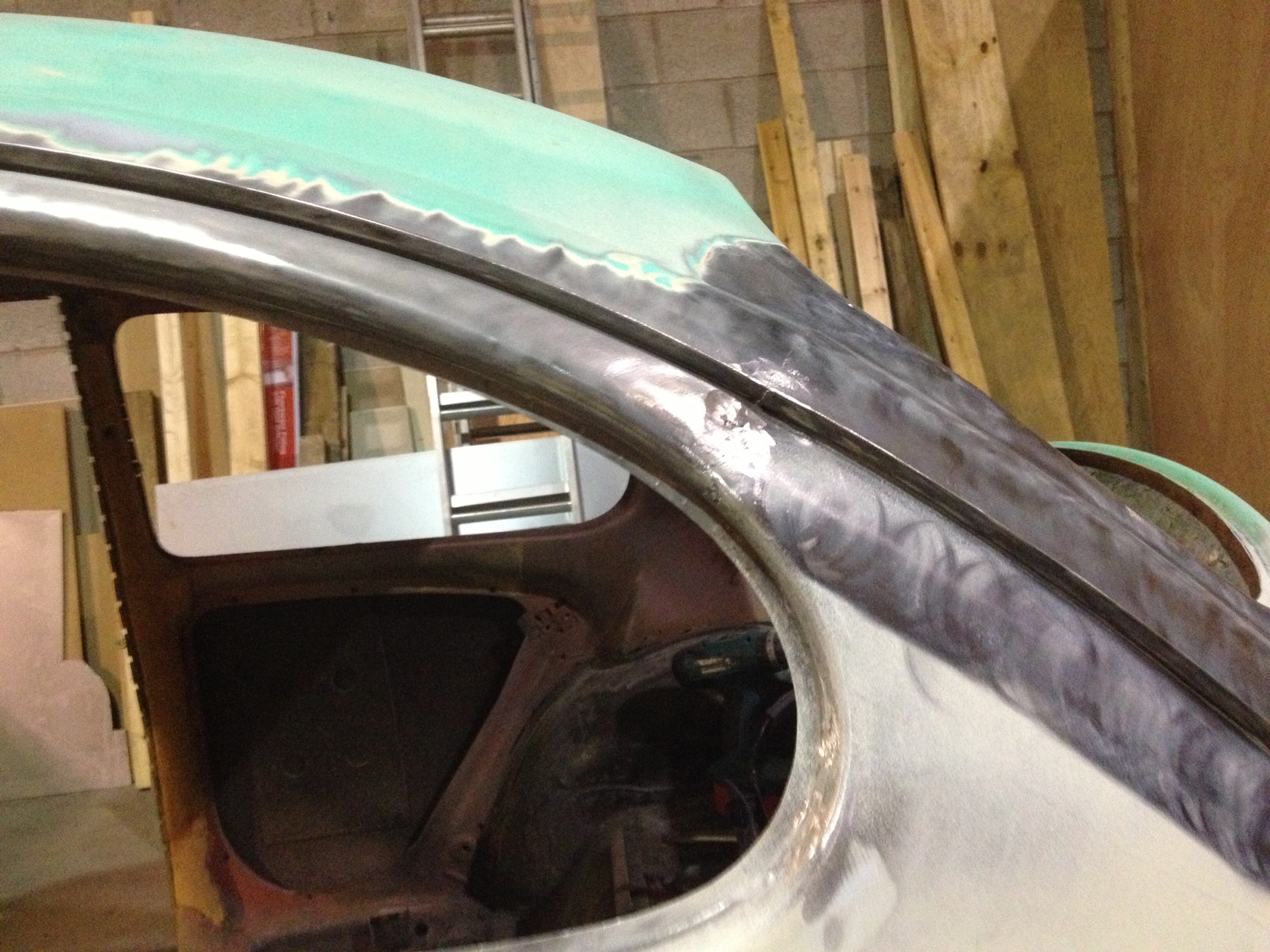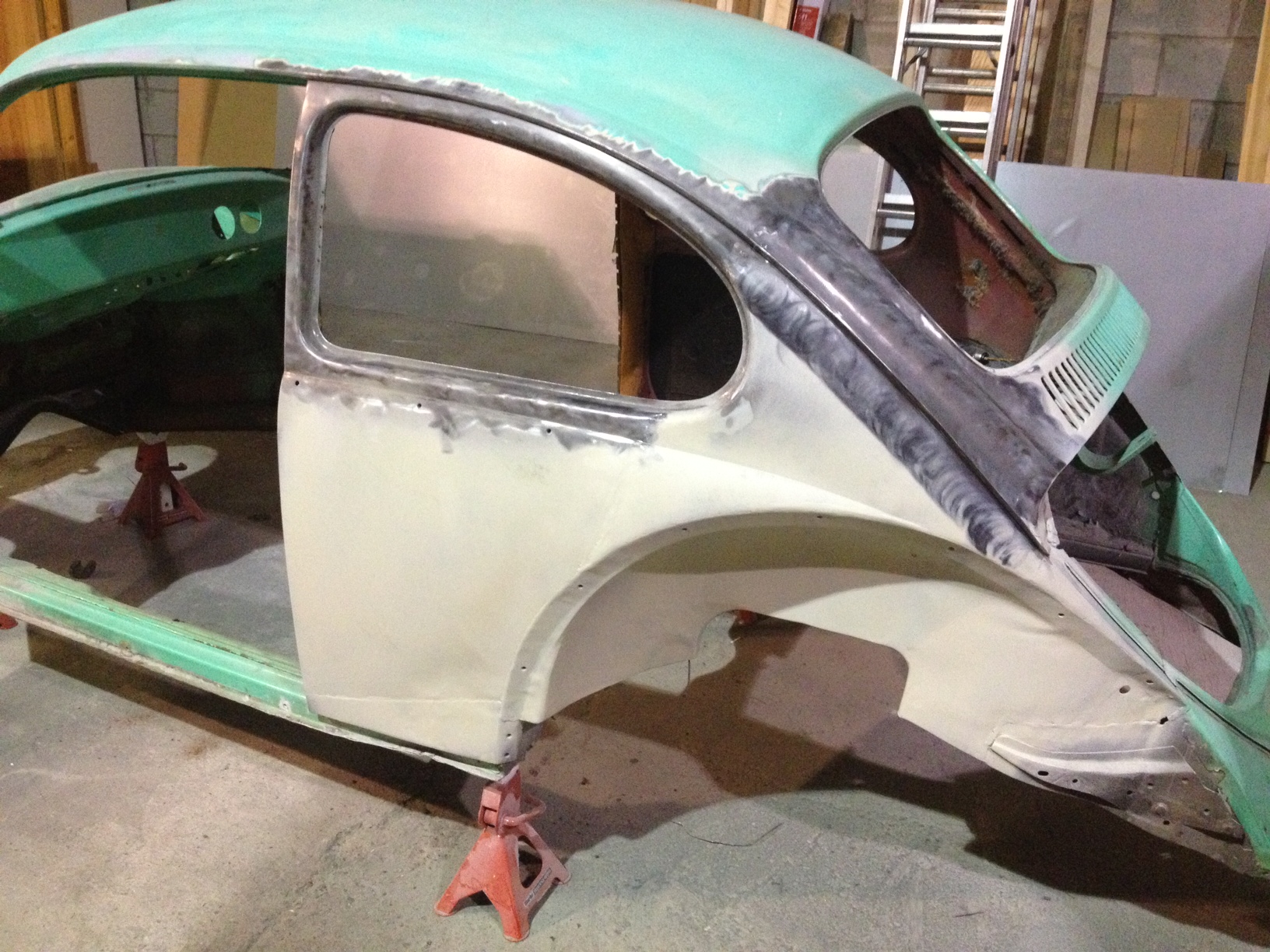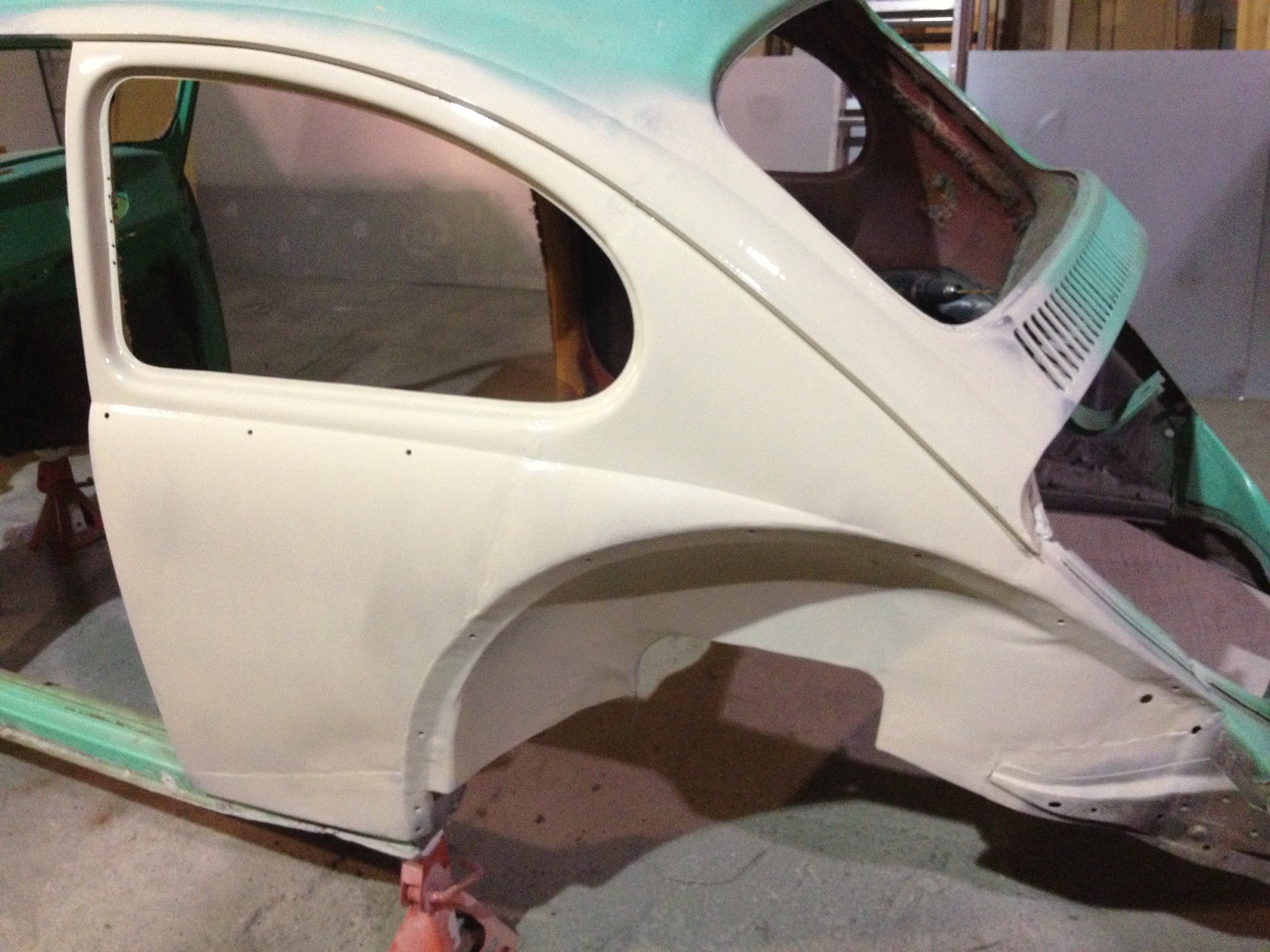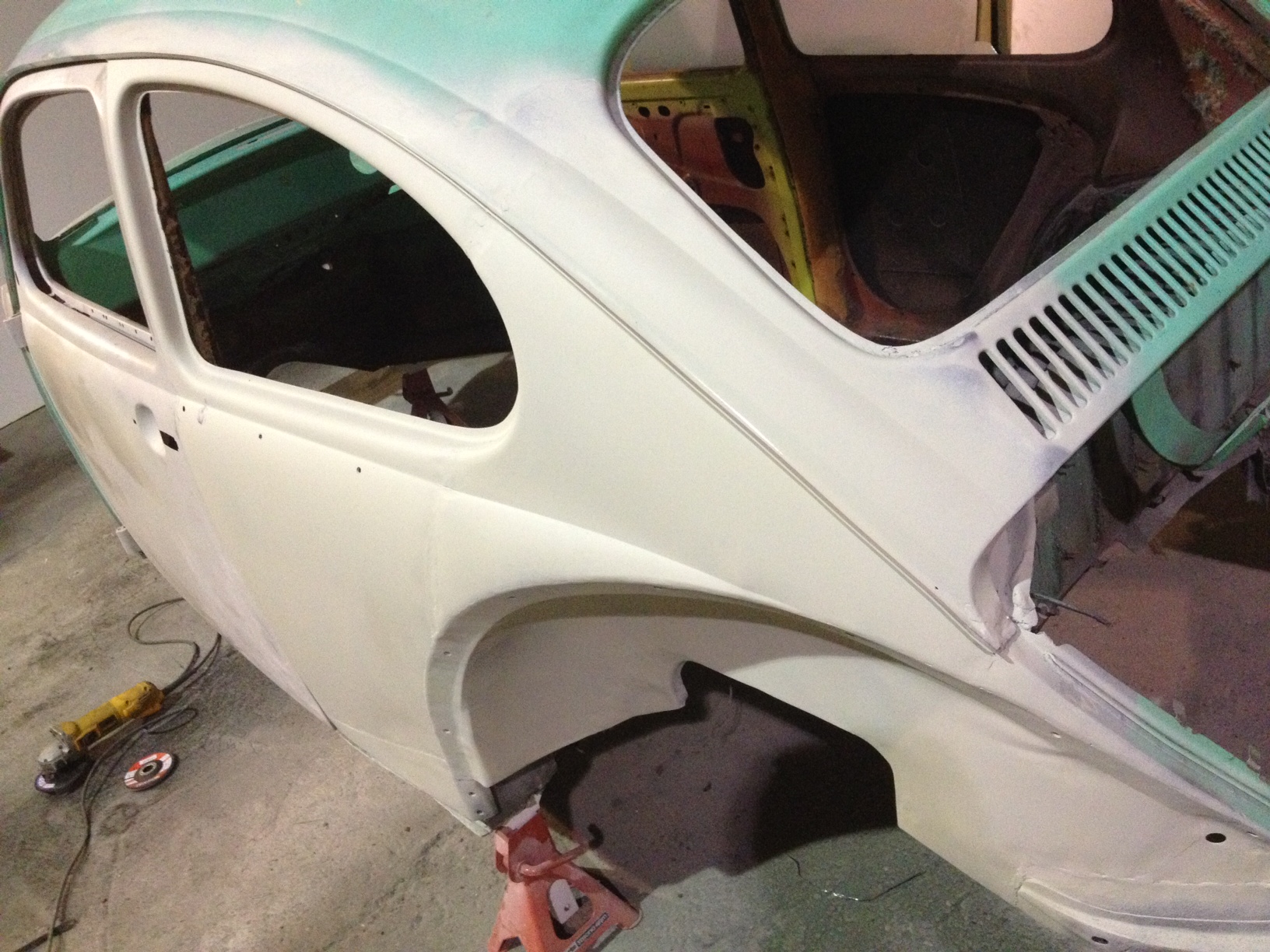 Lots of grinding later….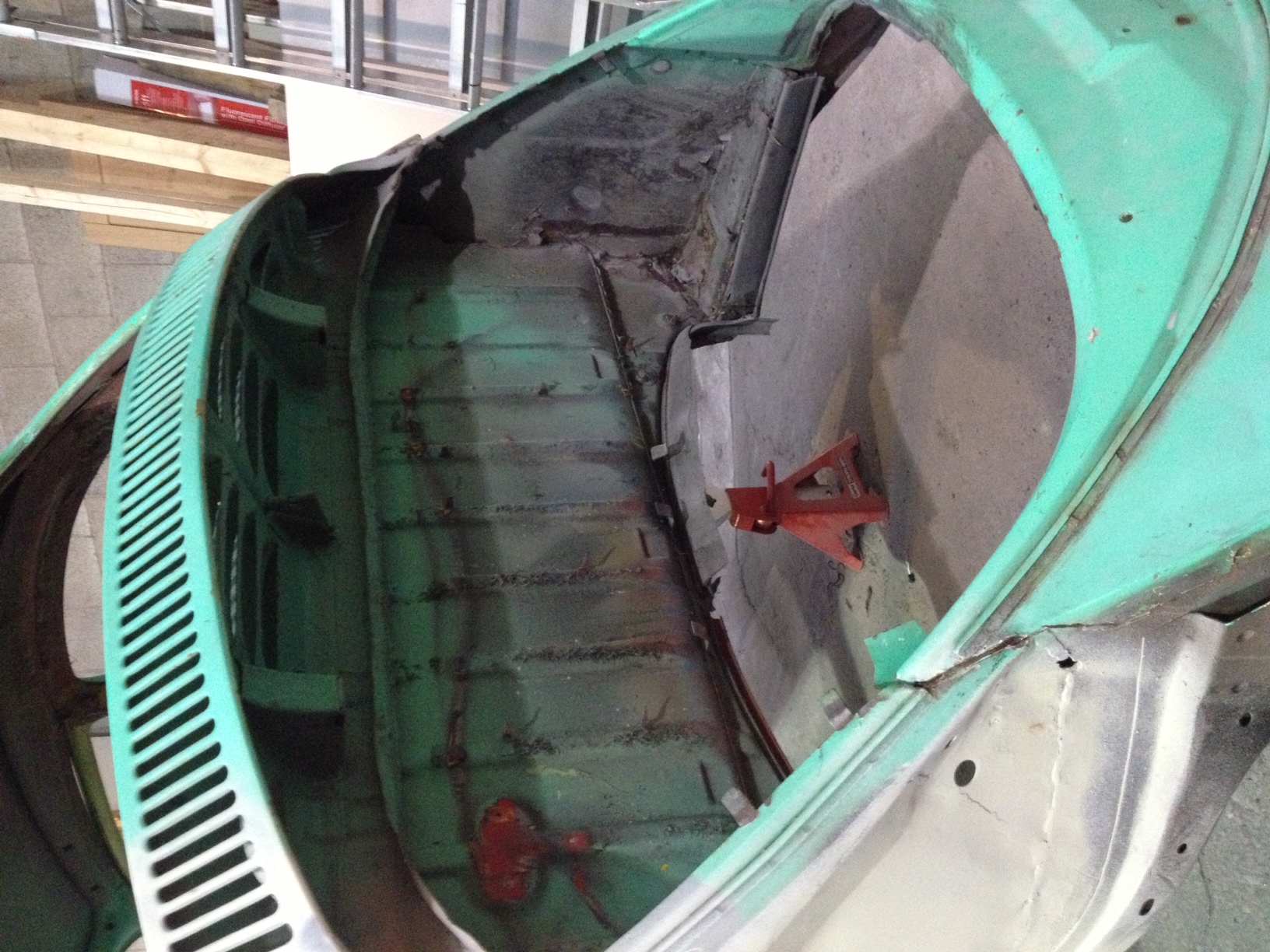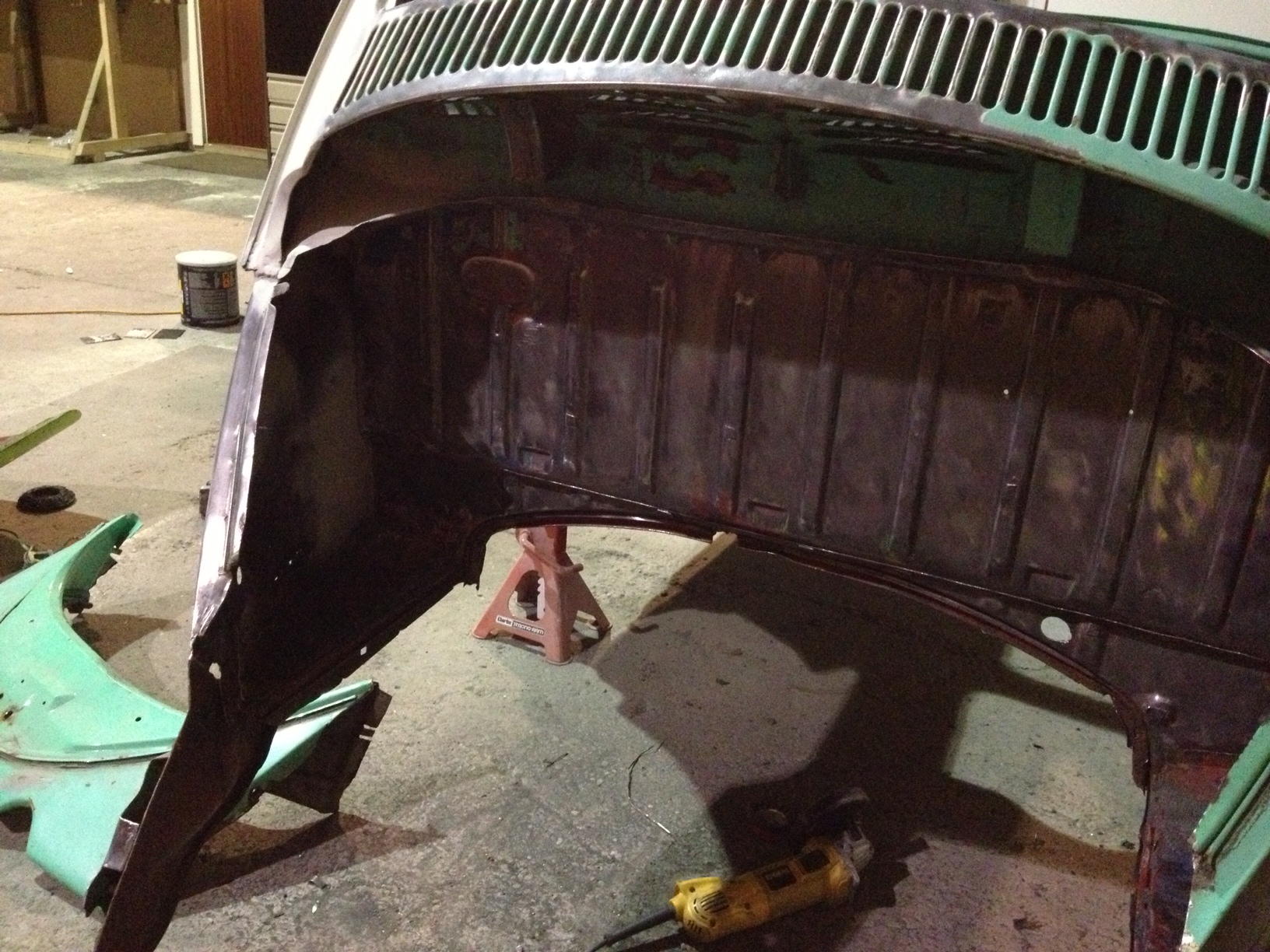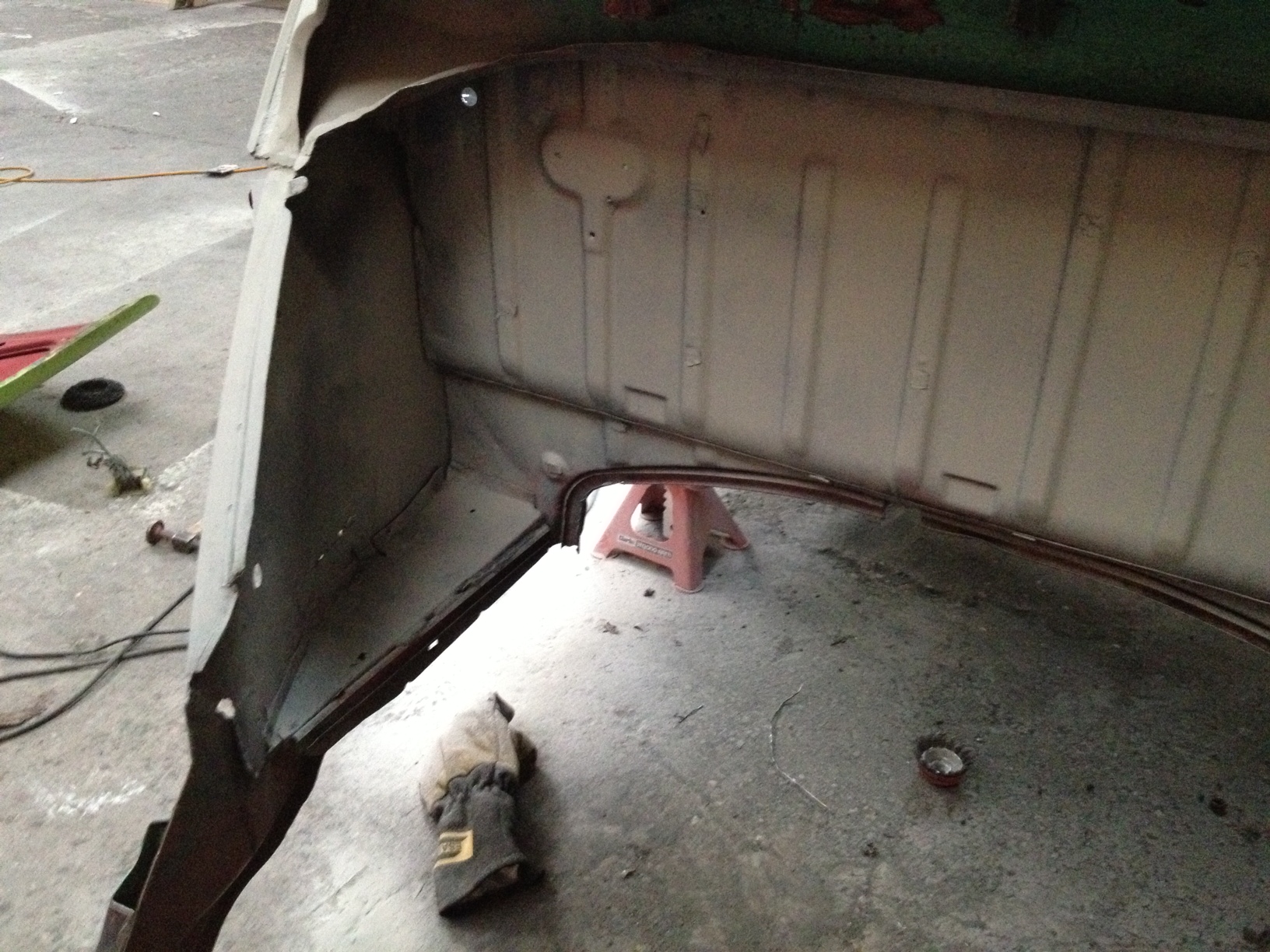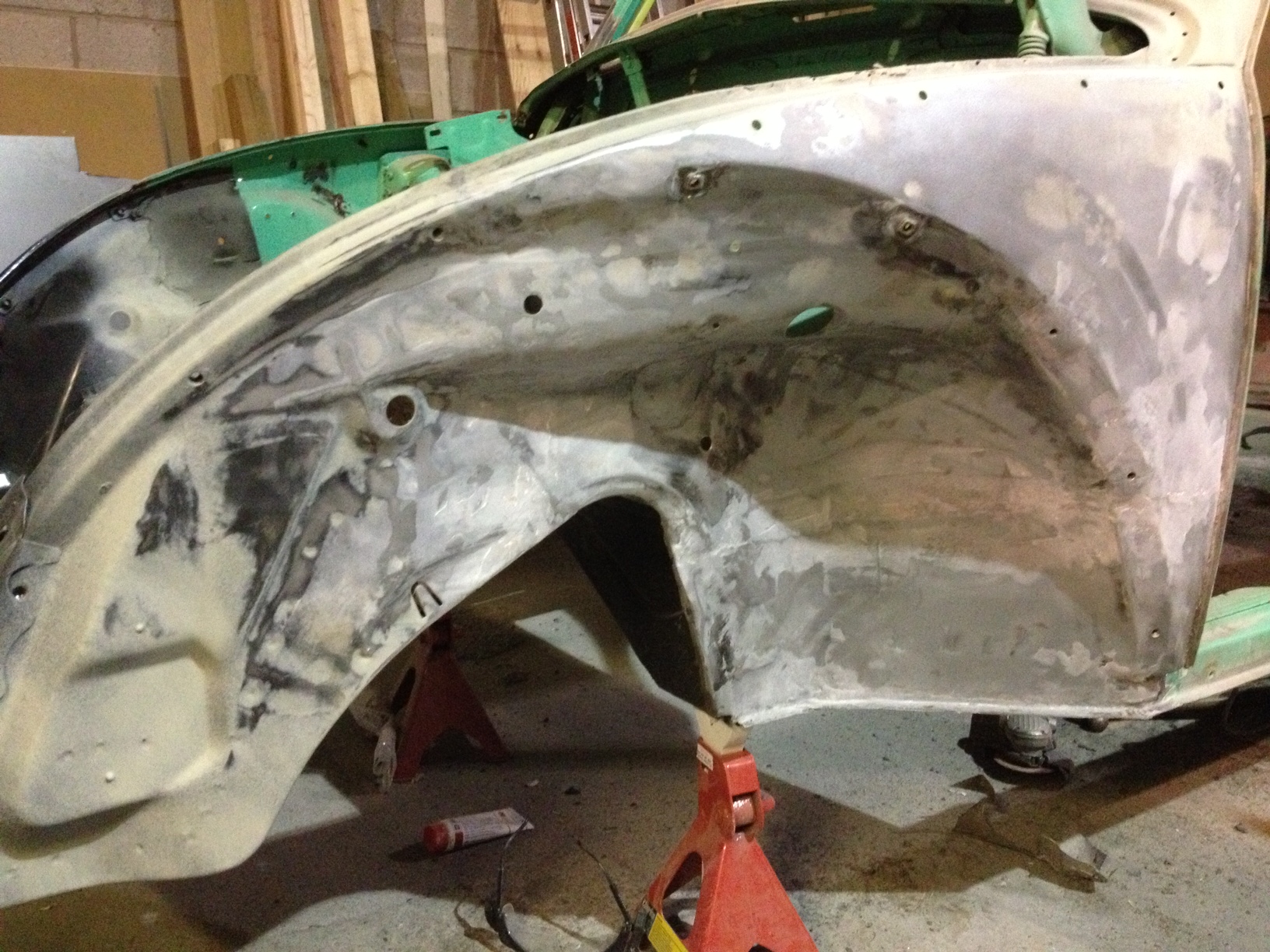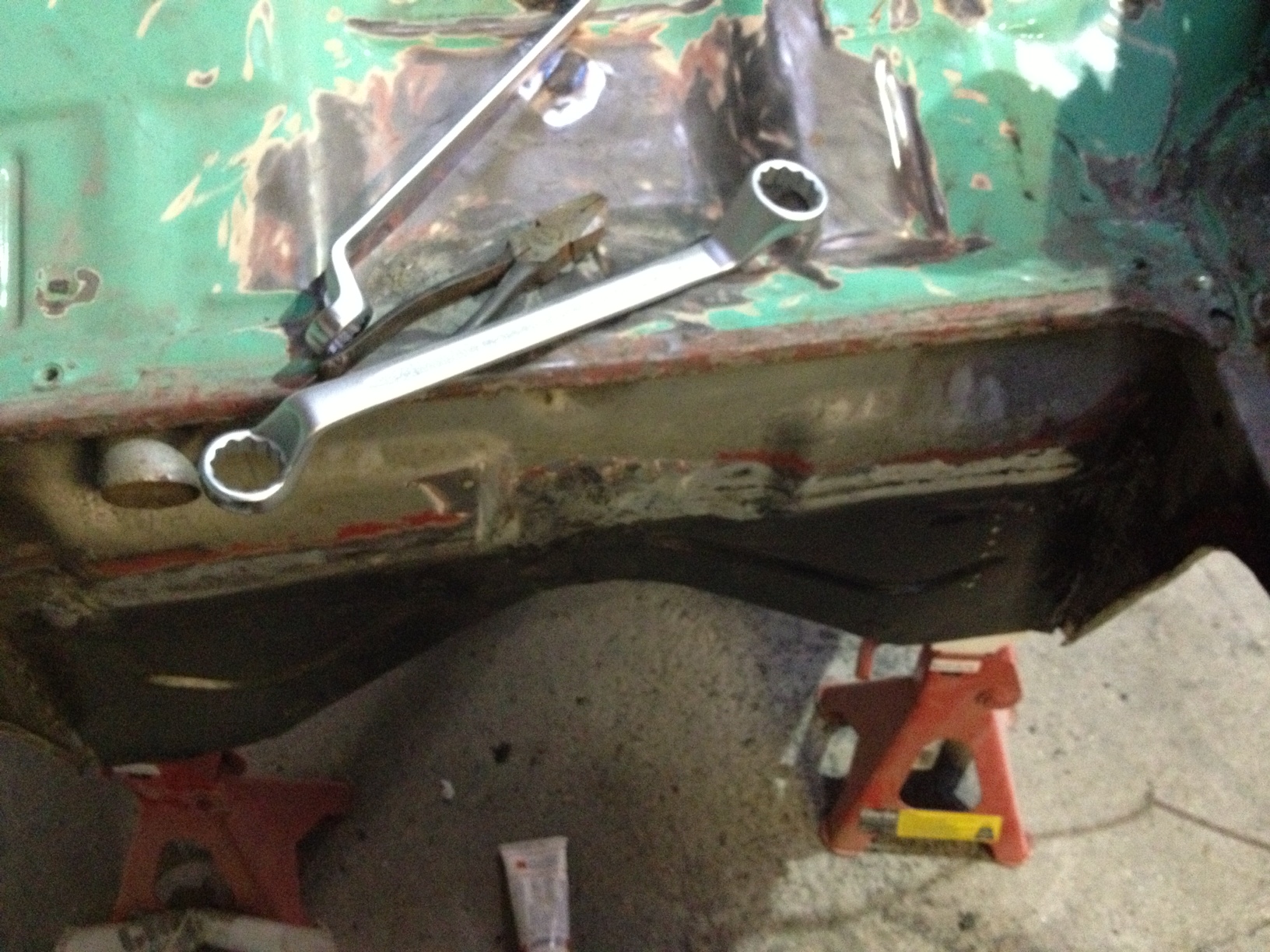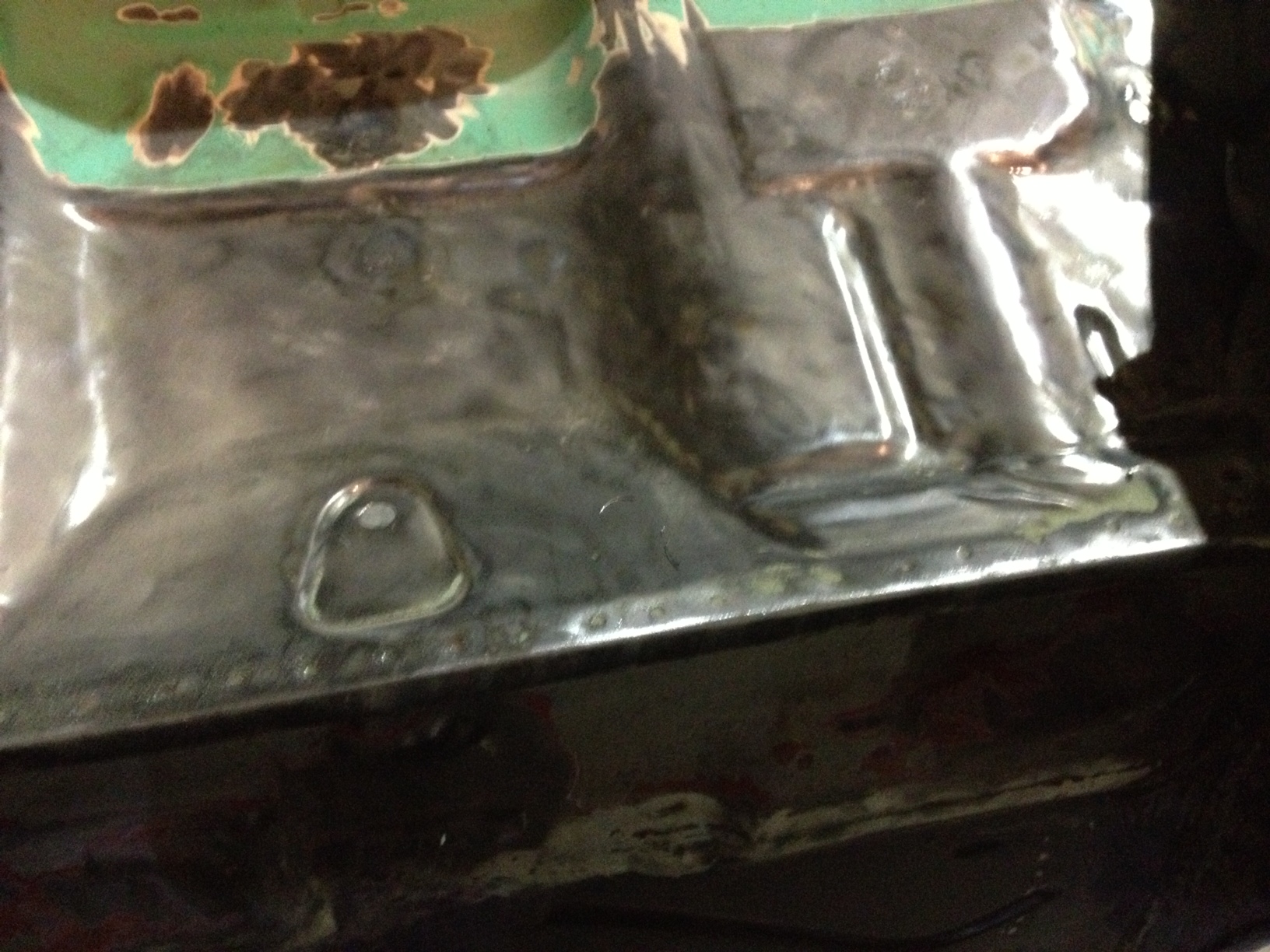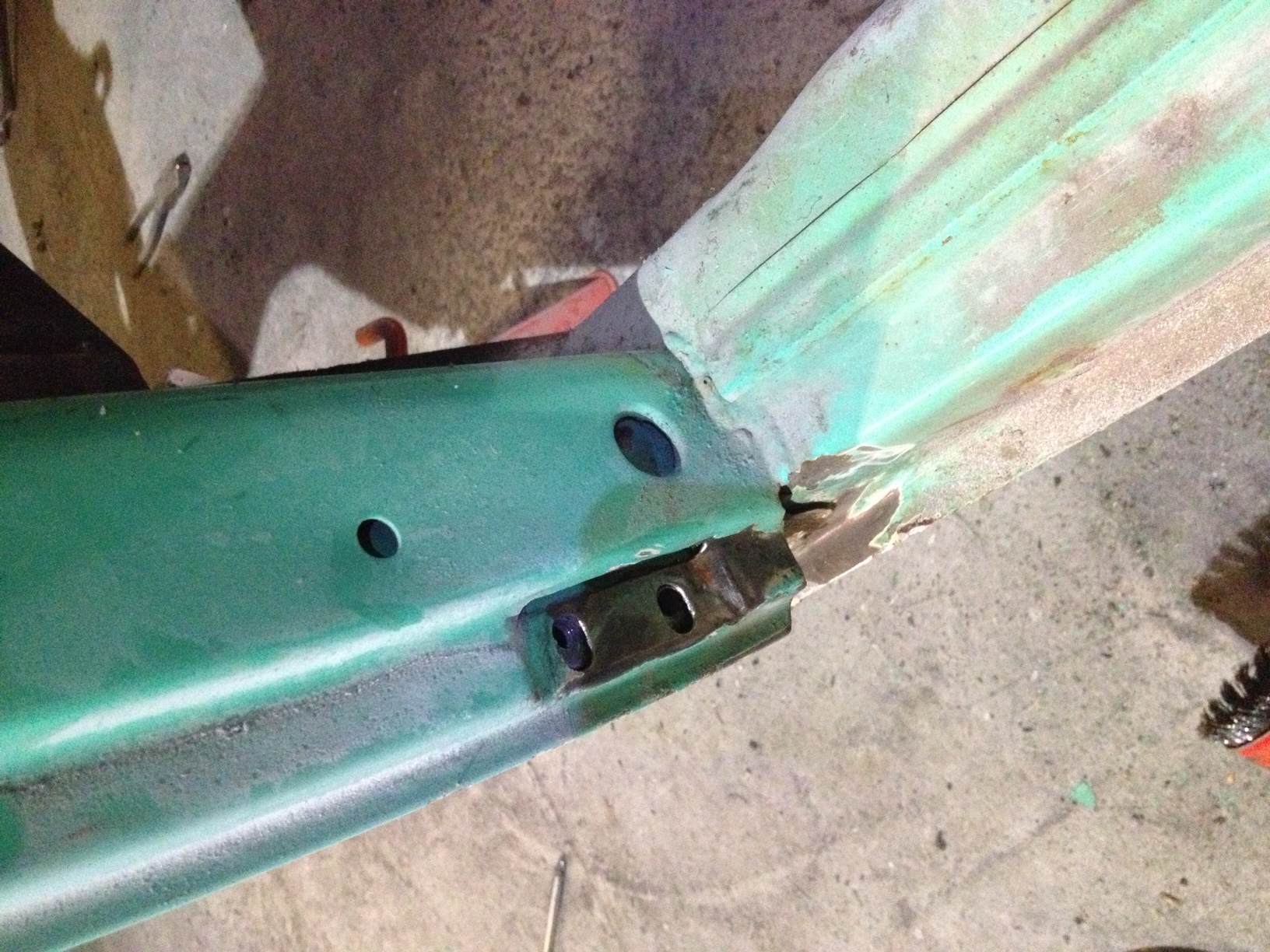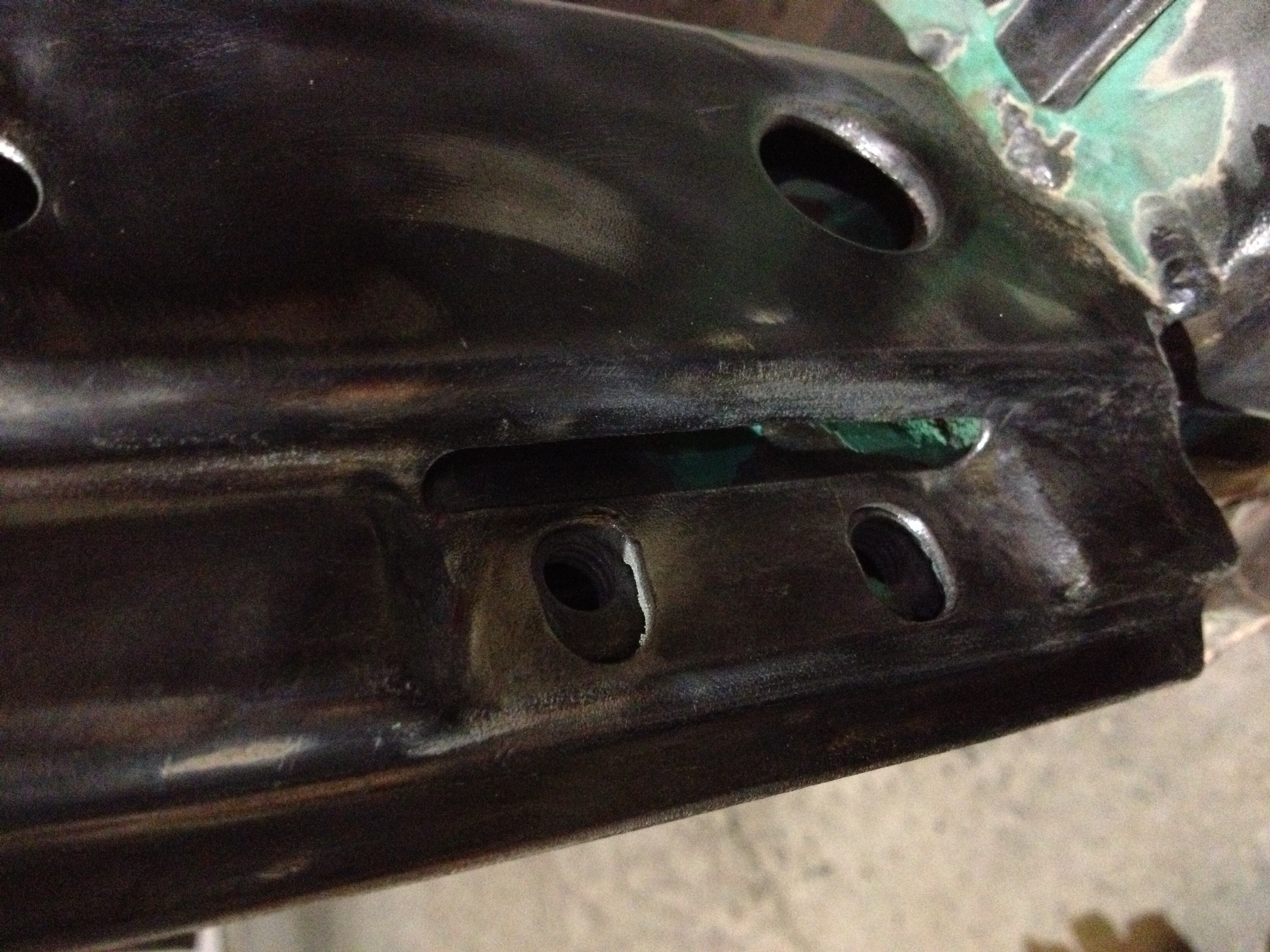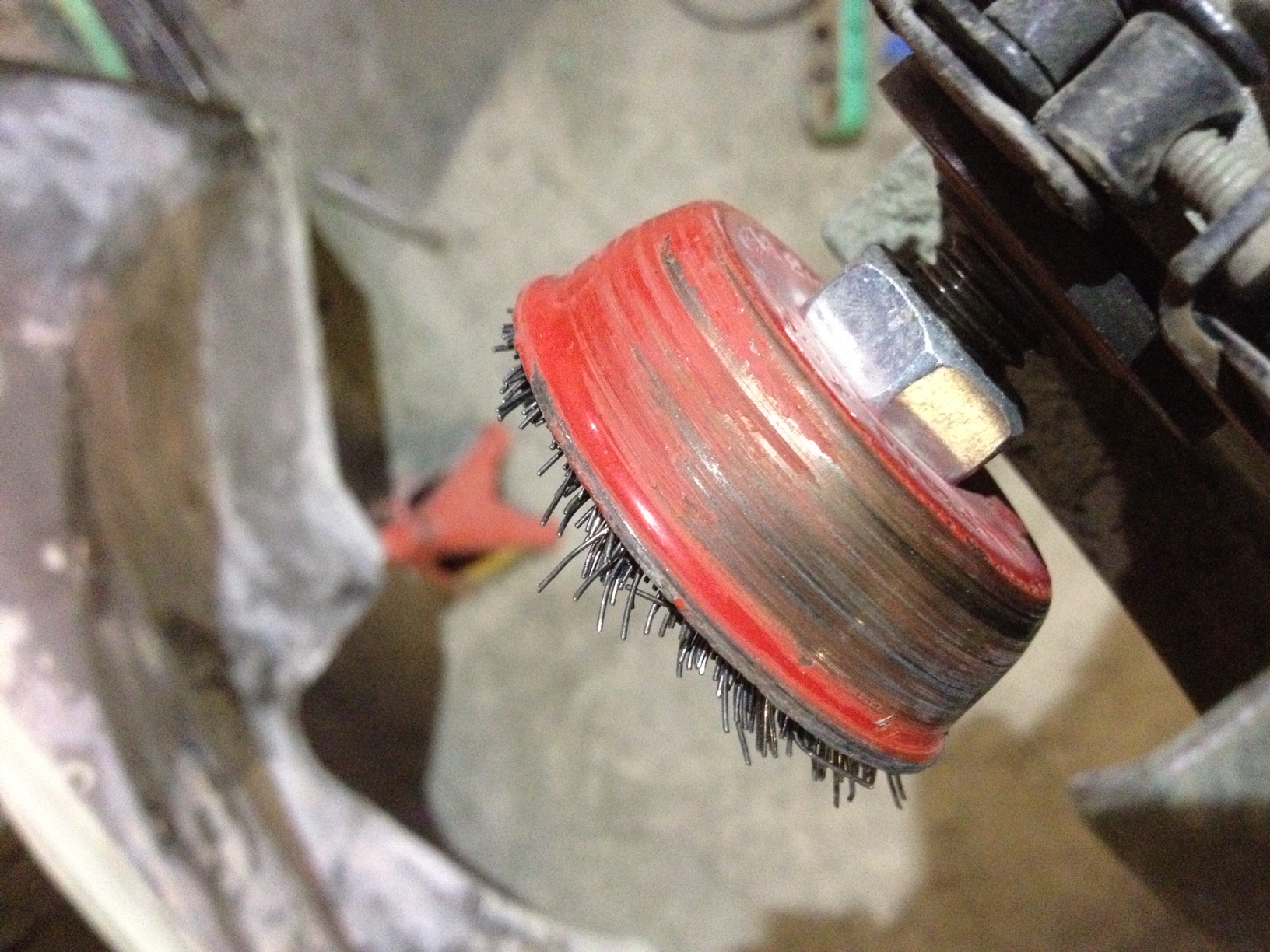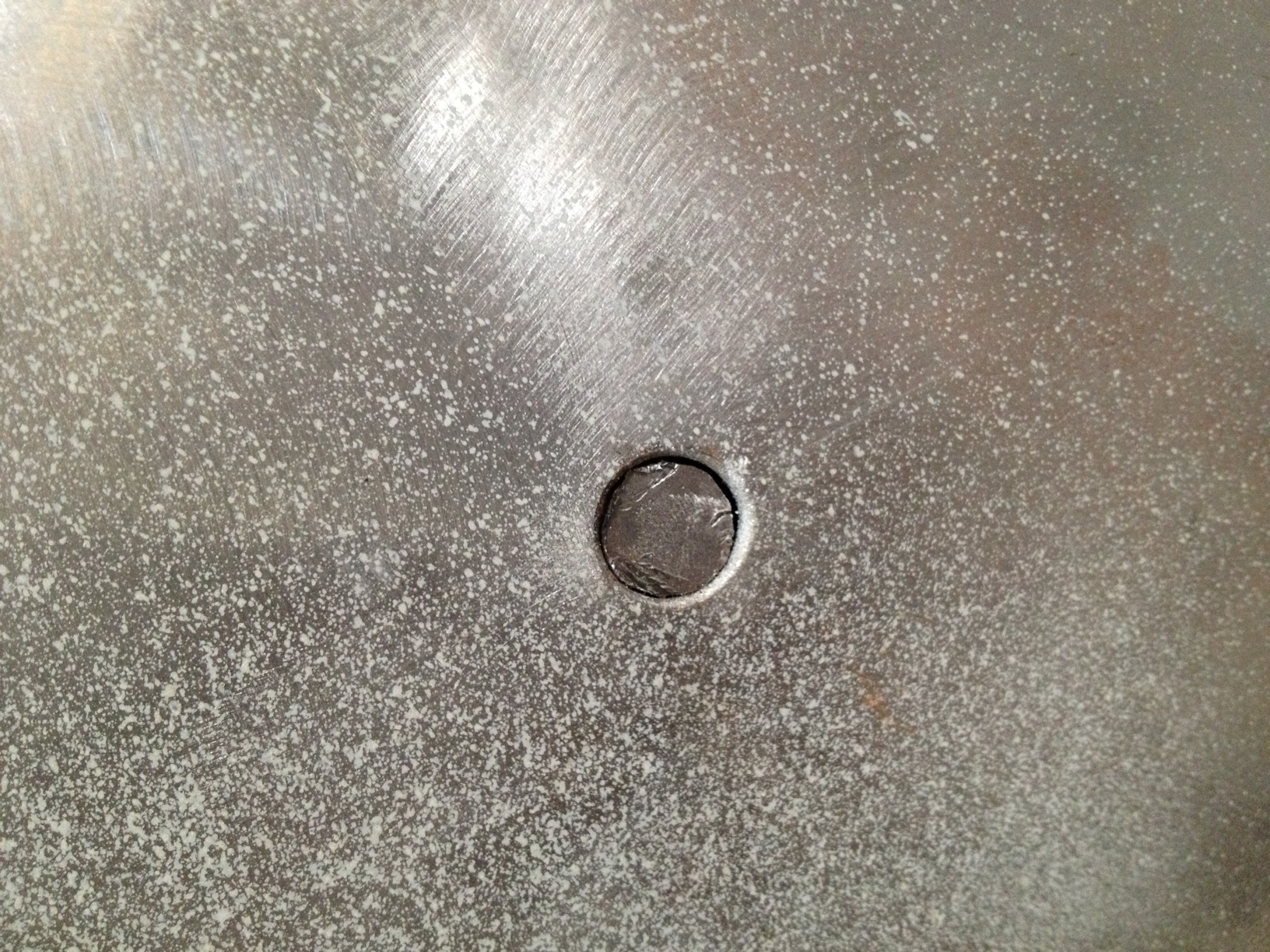 Monday Night's Dashboard Mini Project!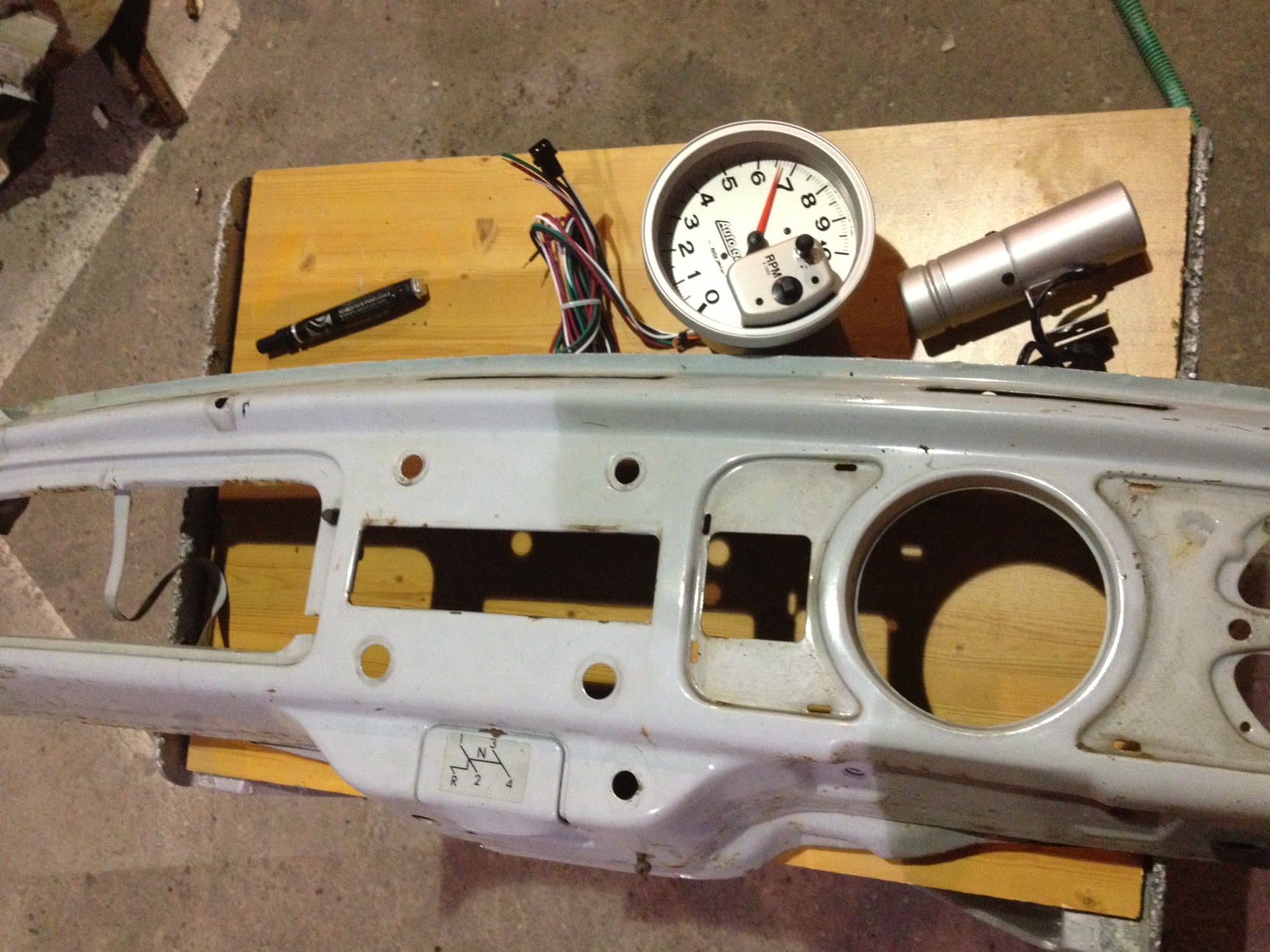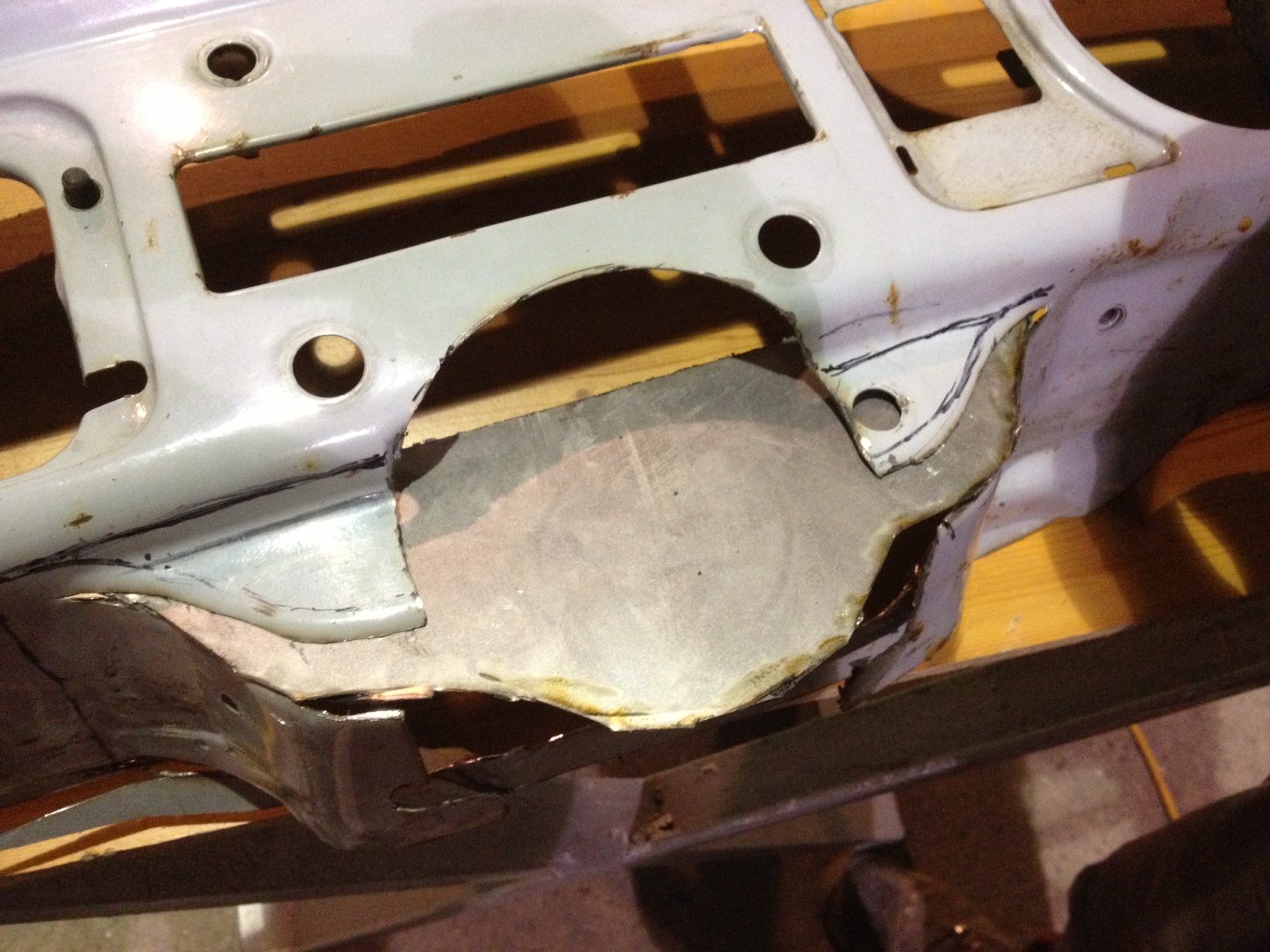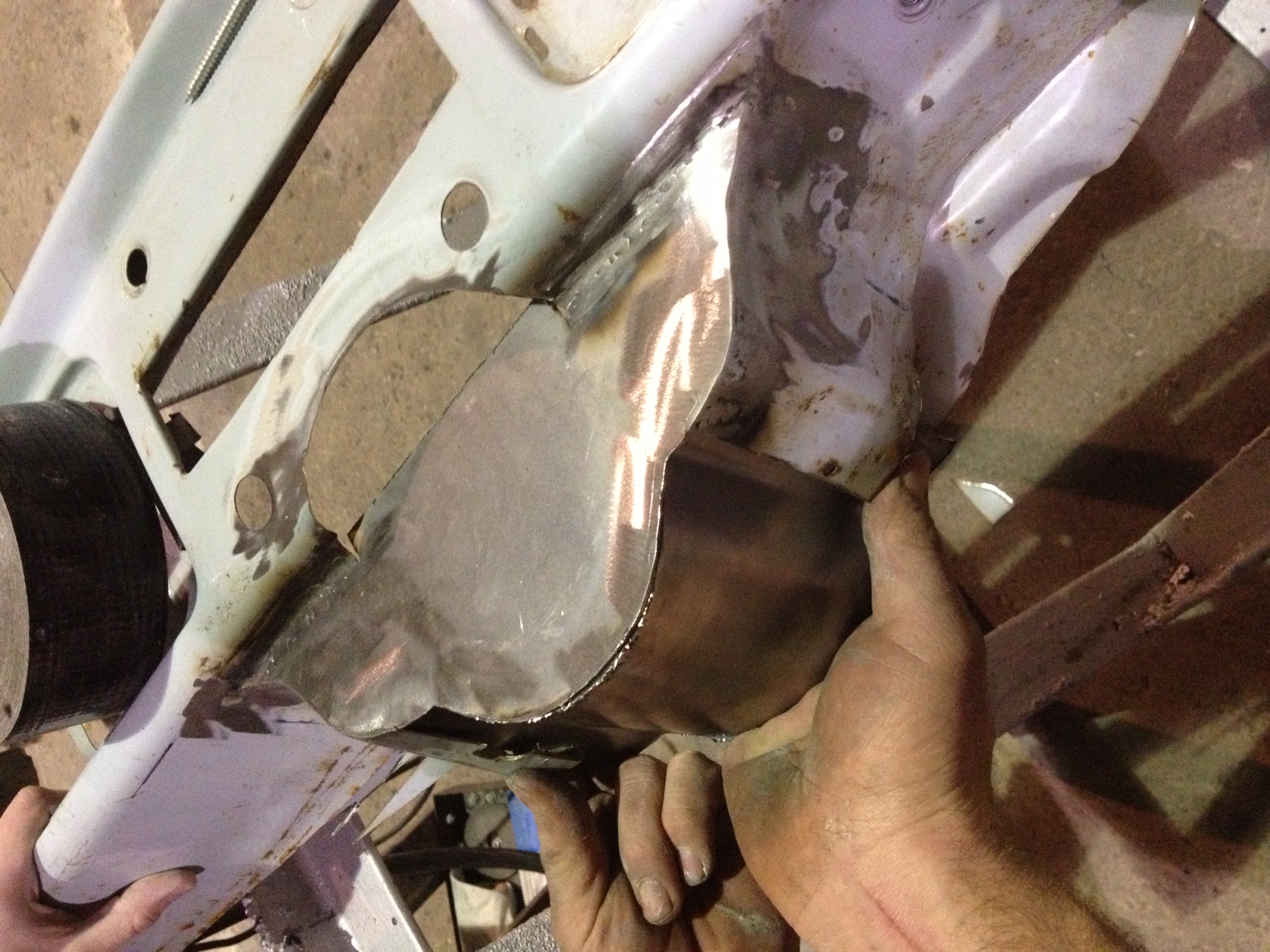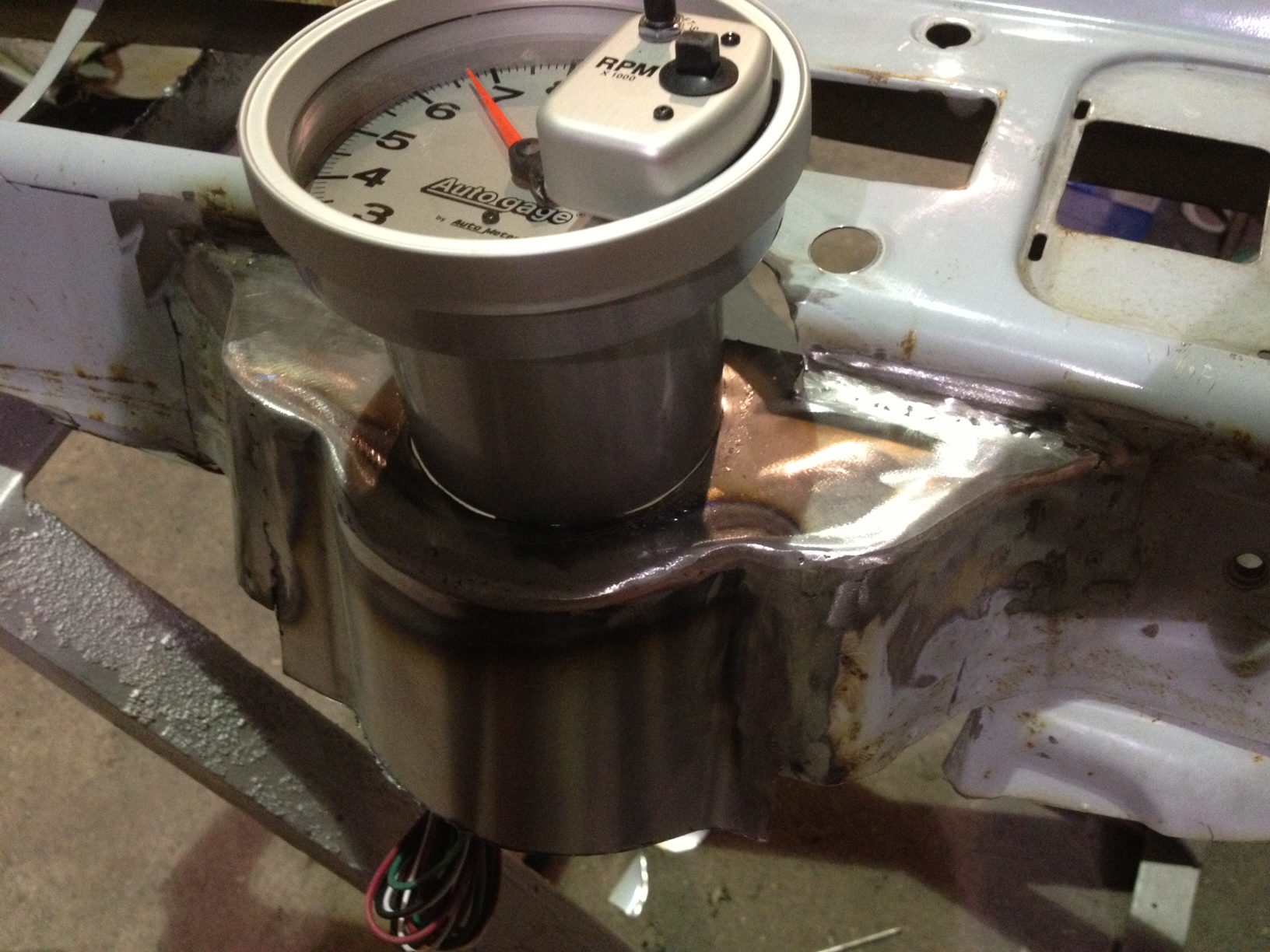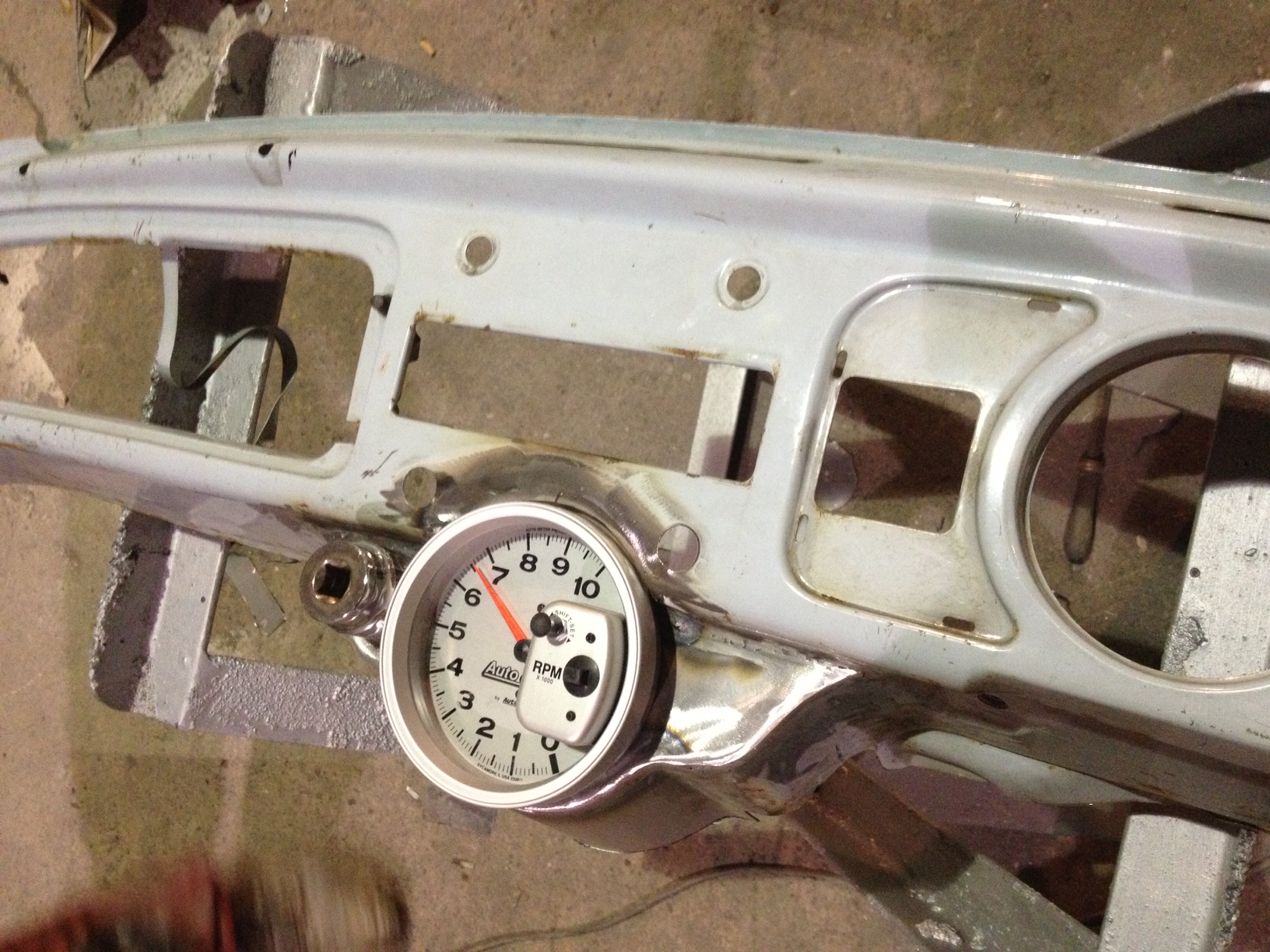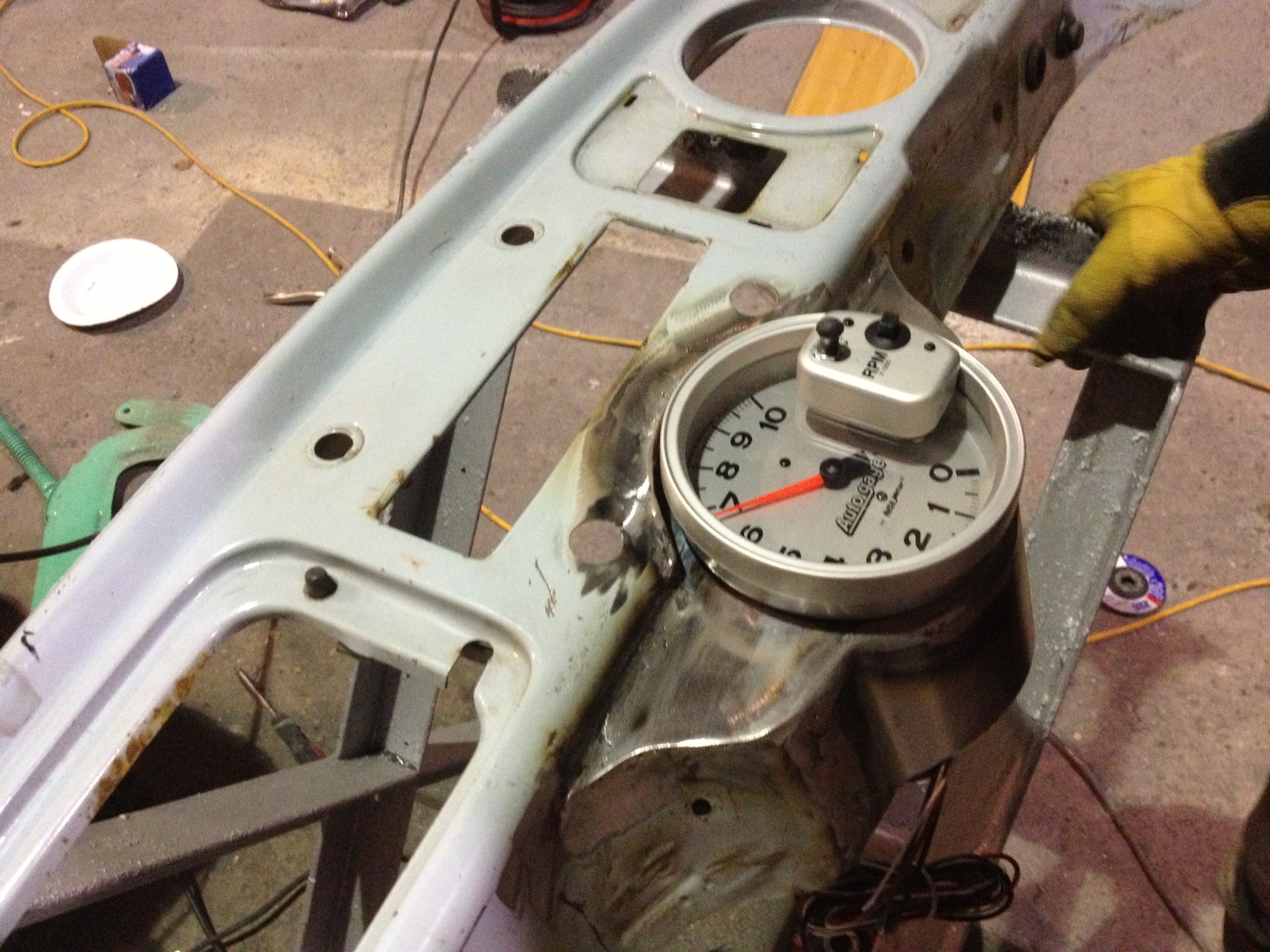 Dash First Mock Up!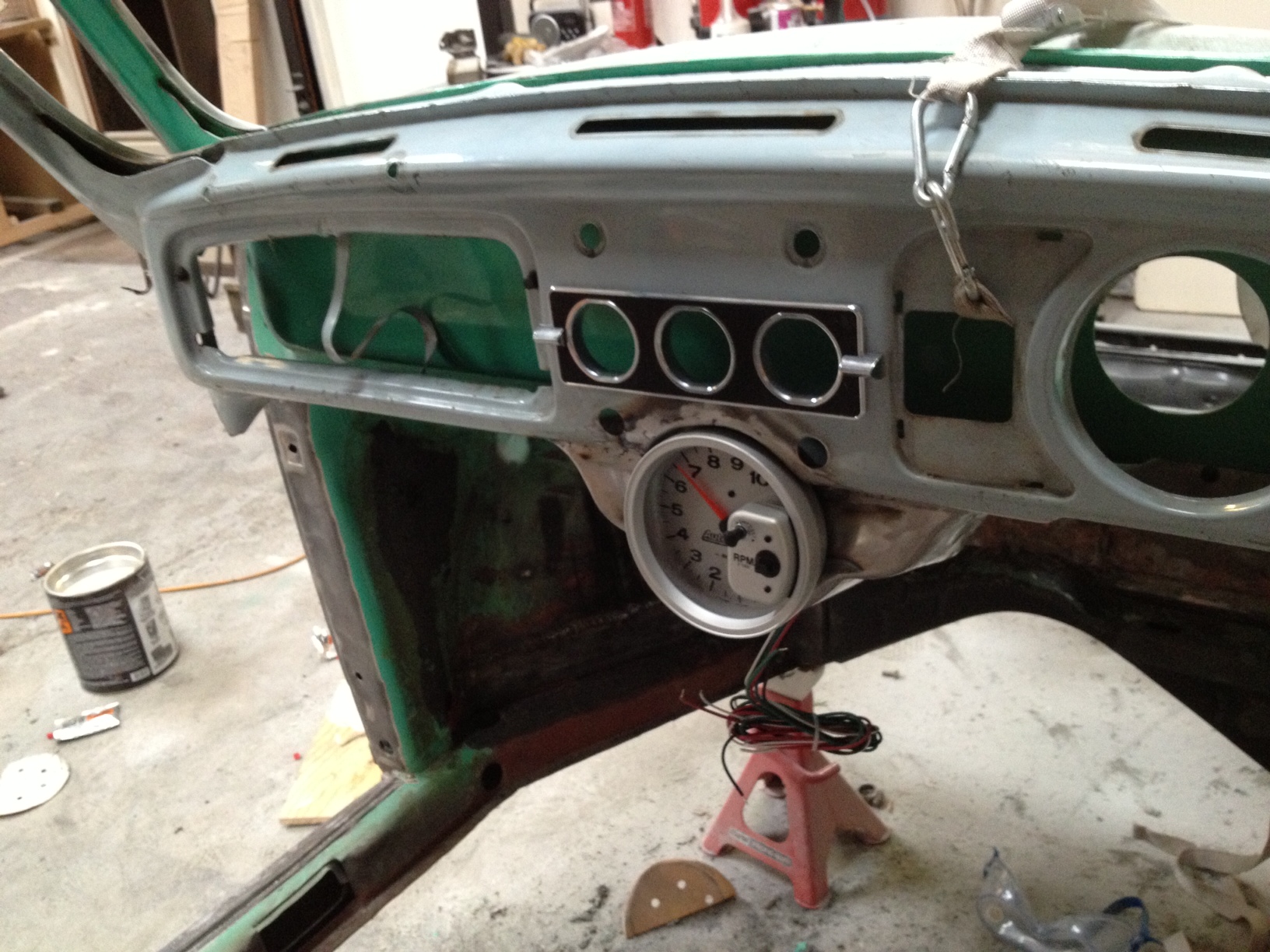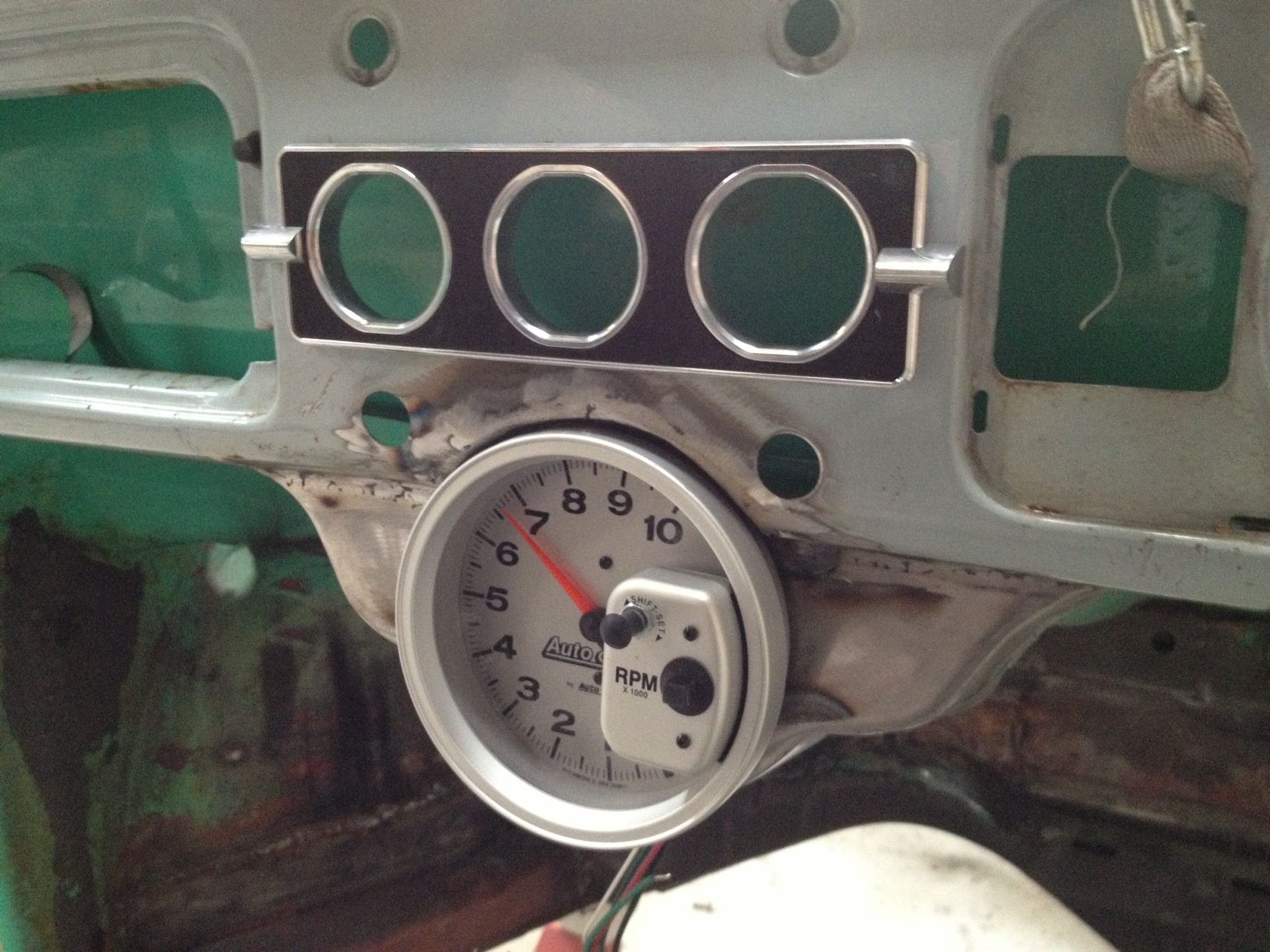 Work on test fitting. And full strip down of the floorpan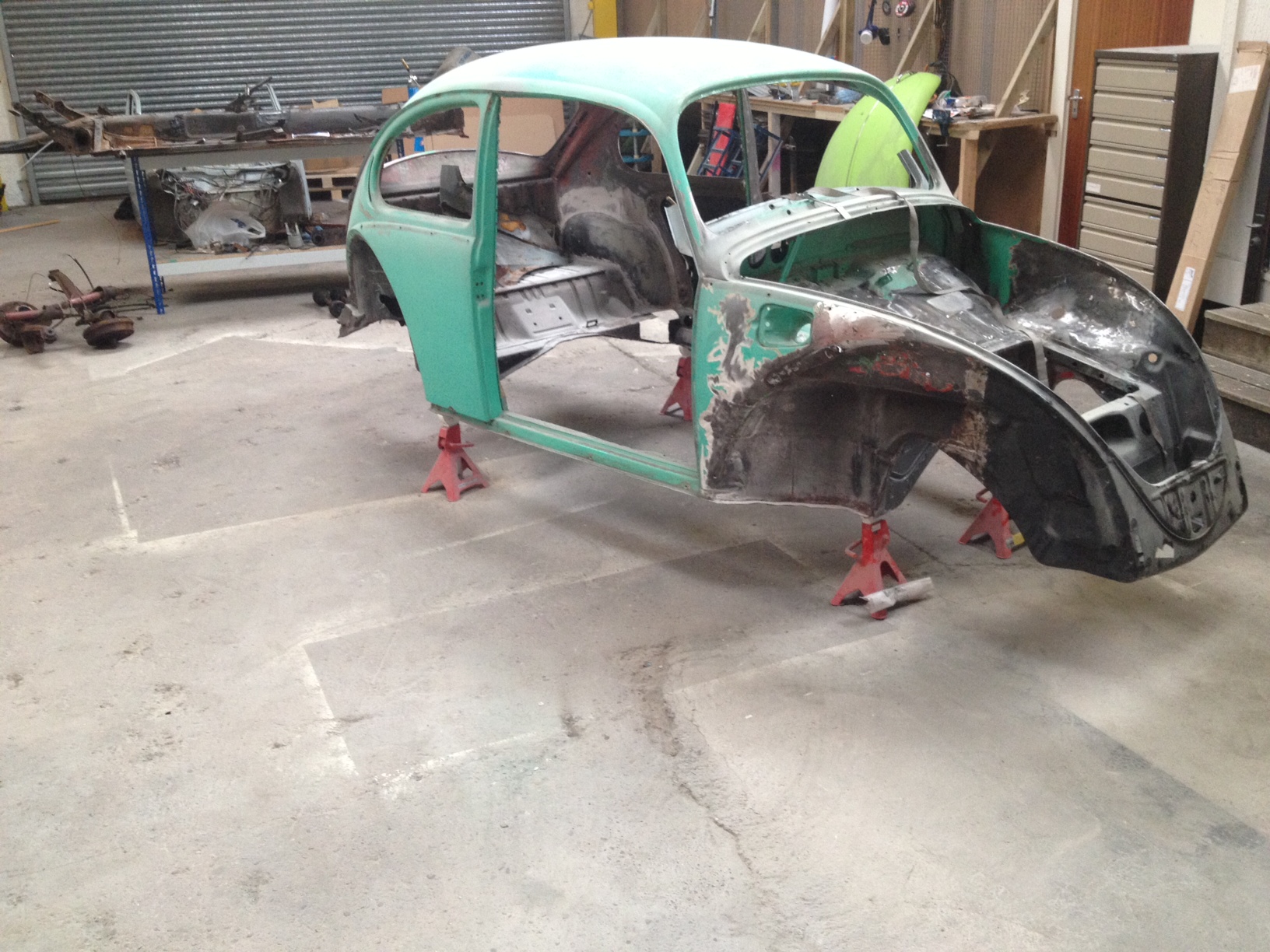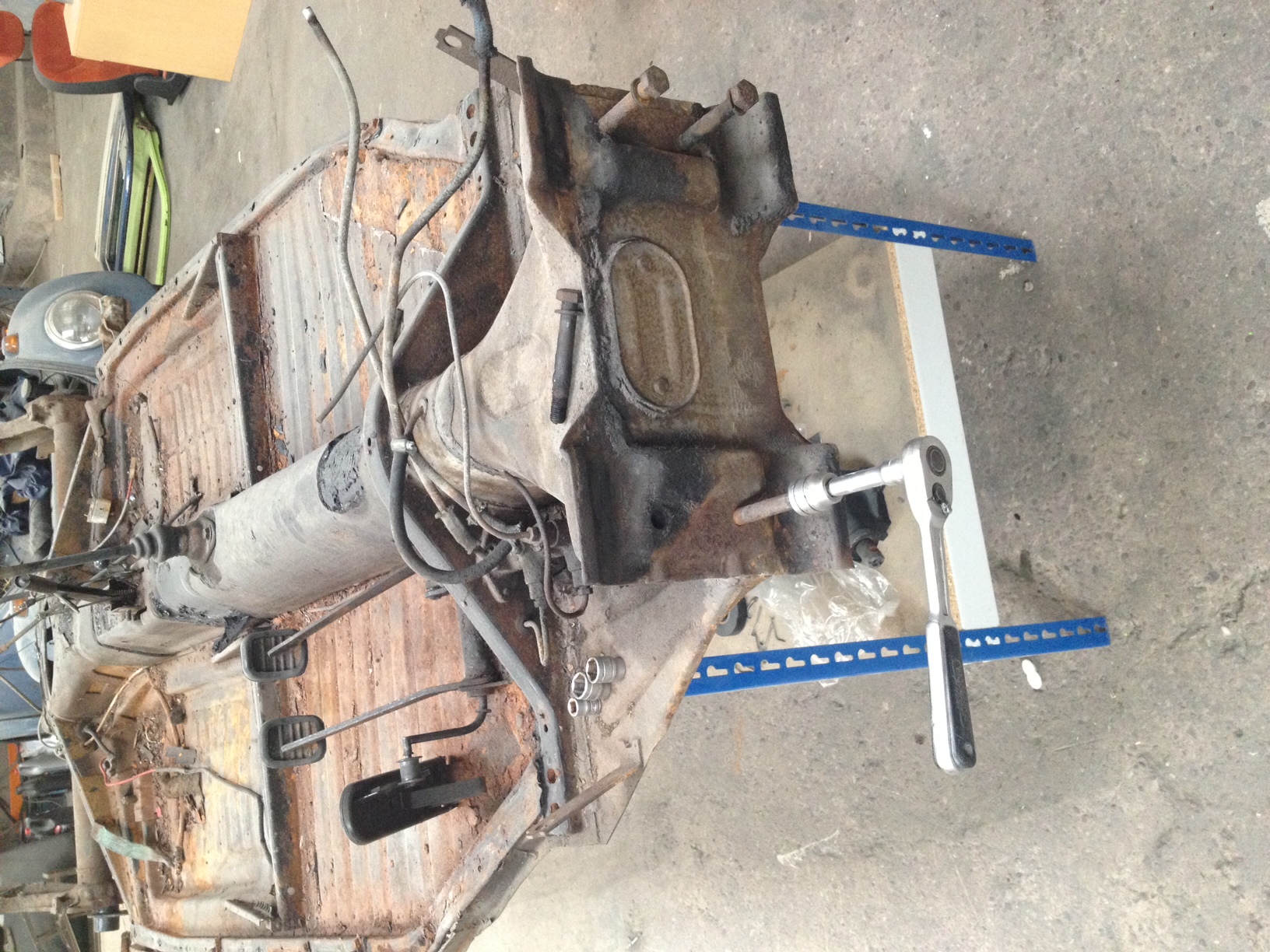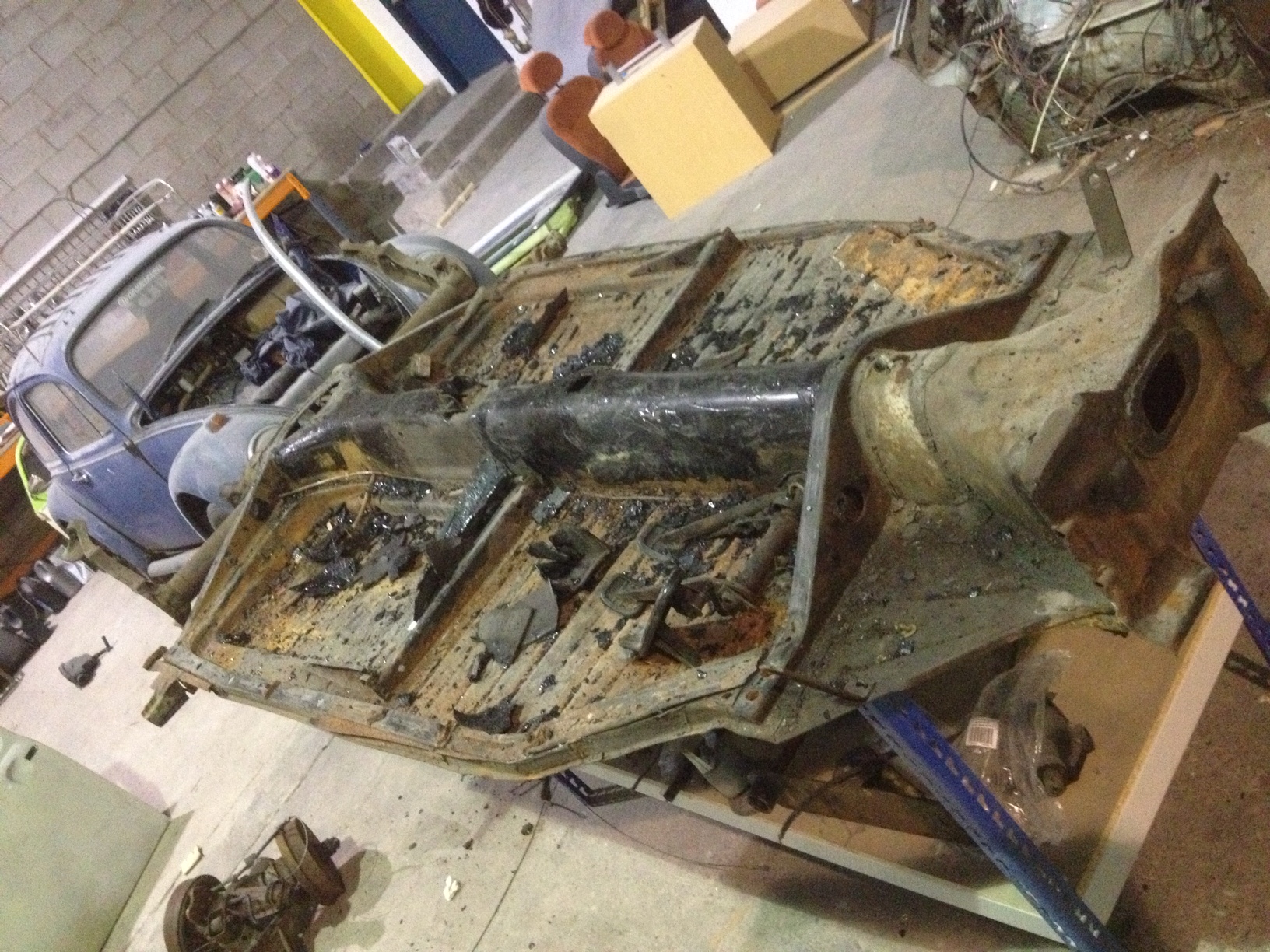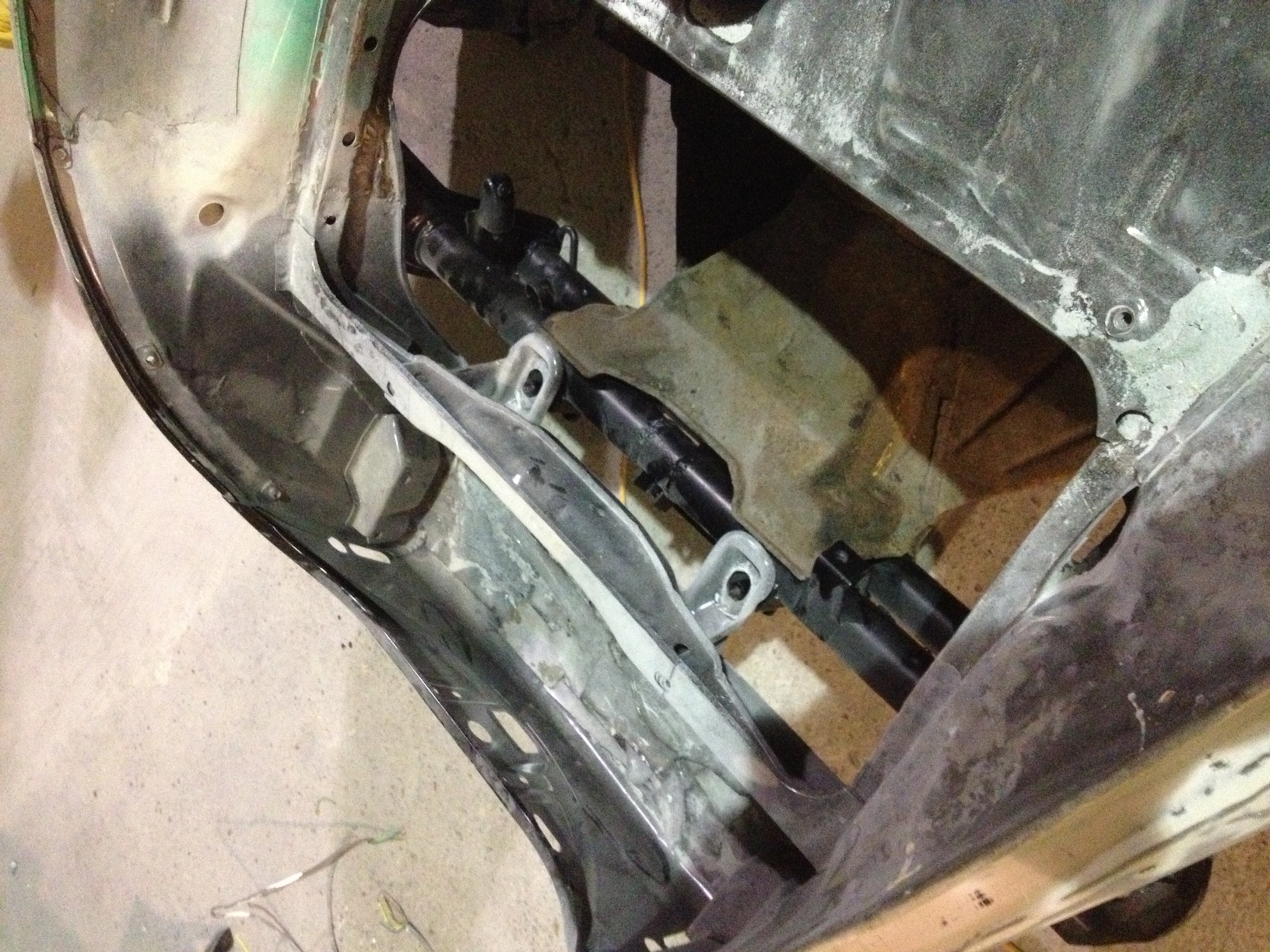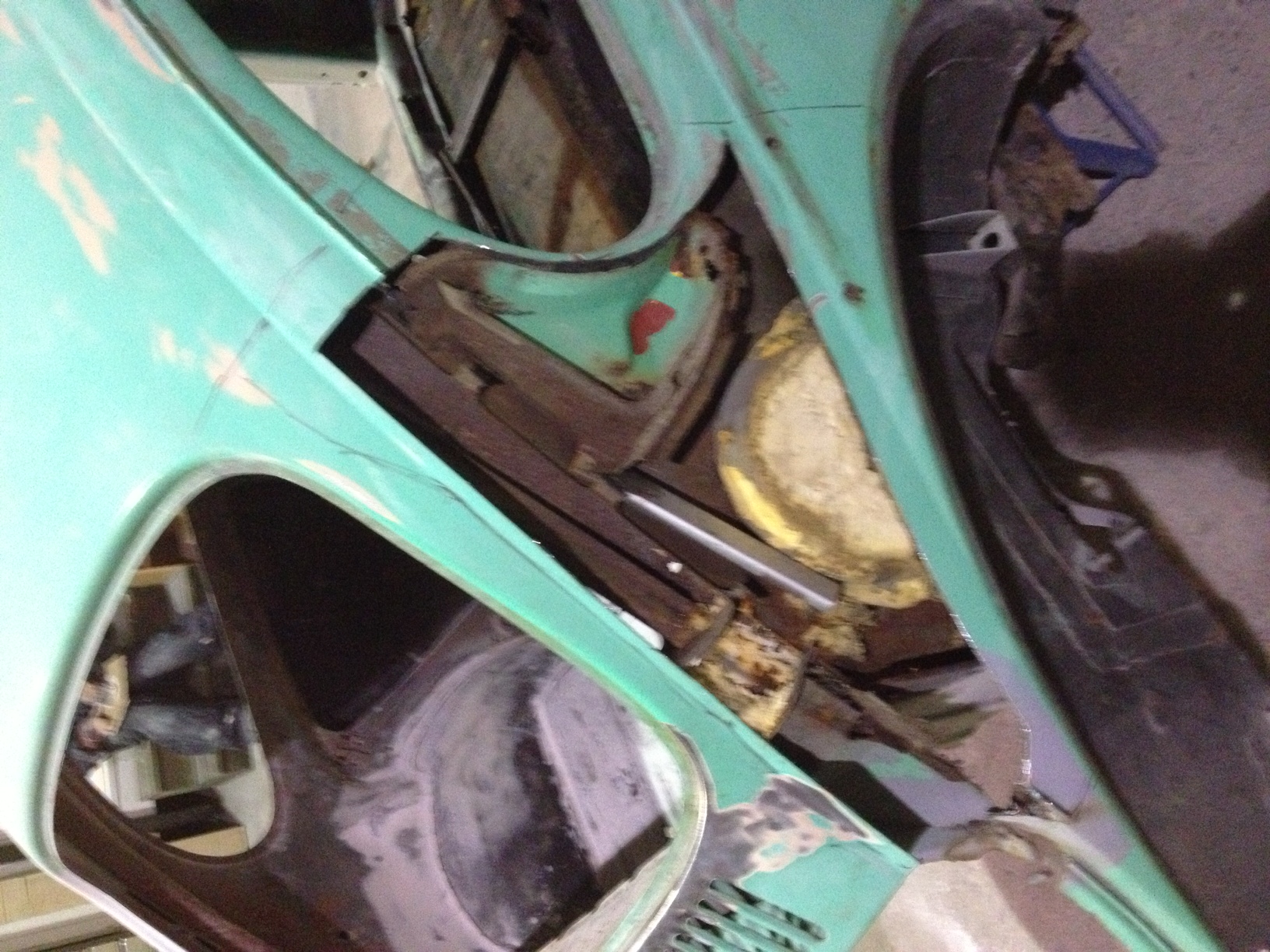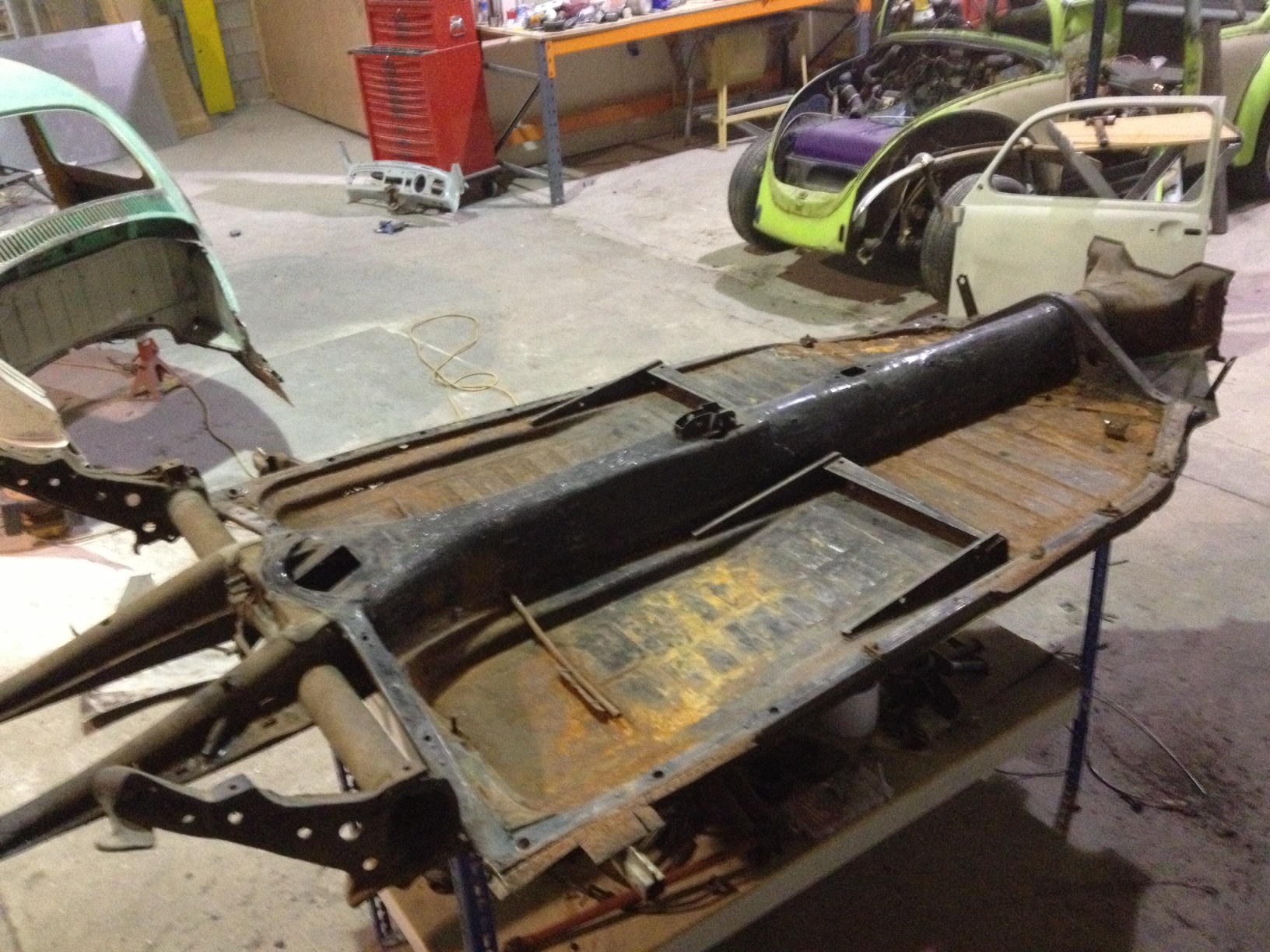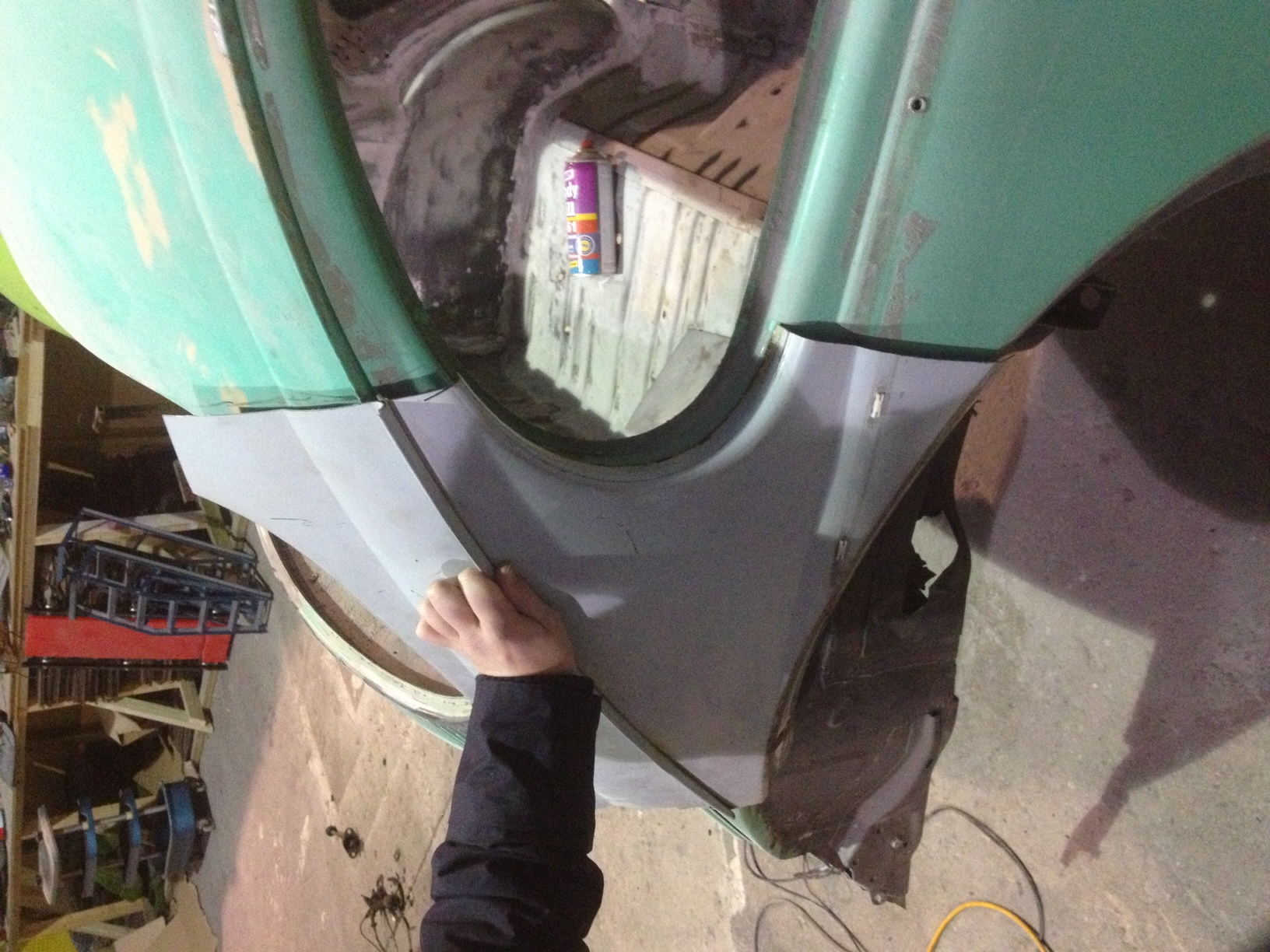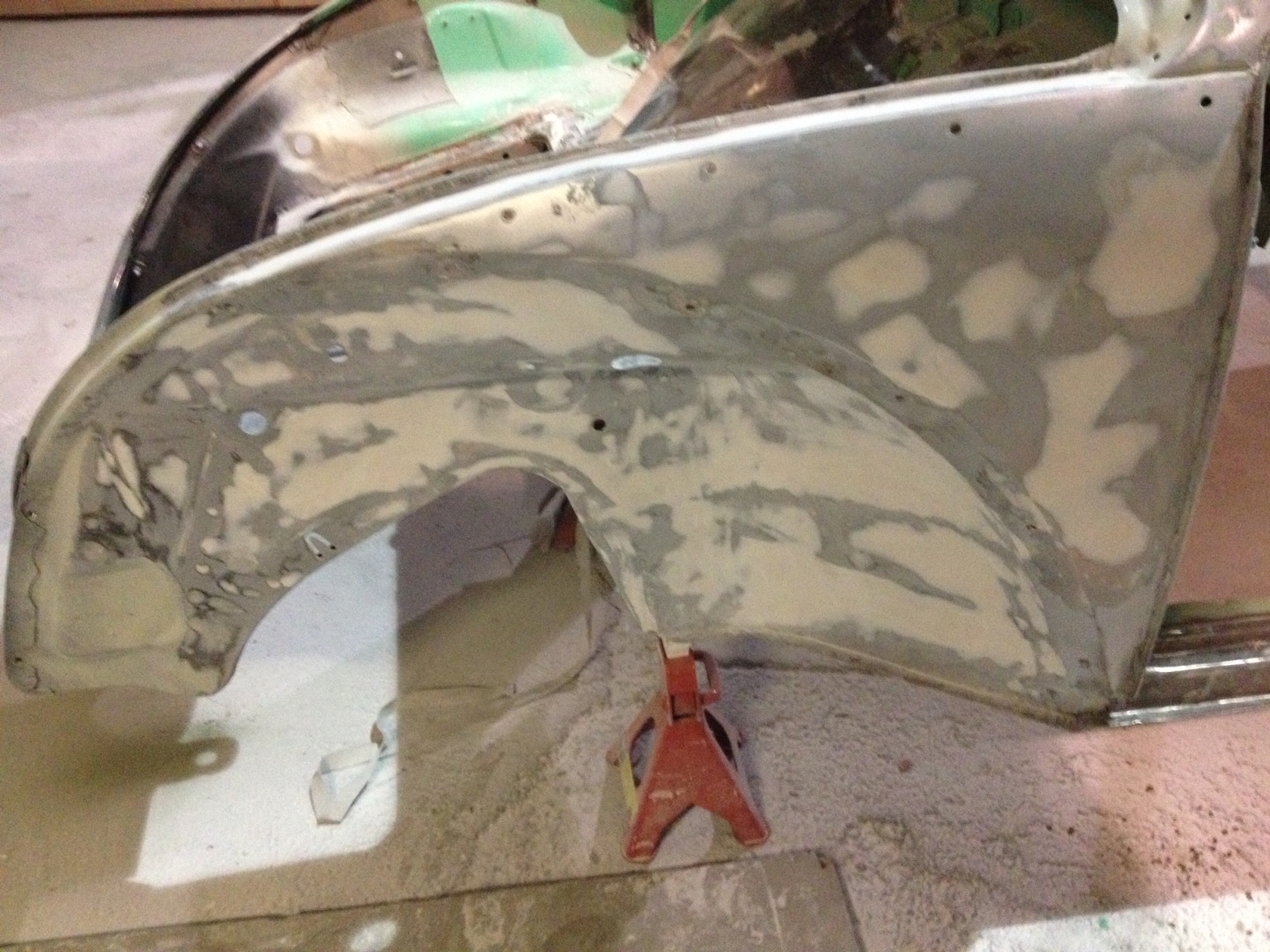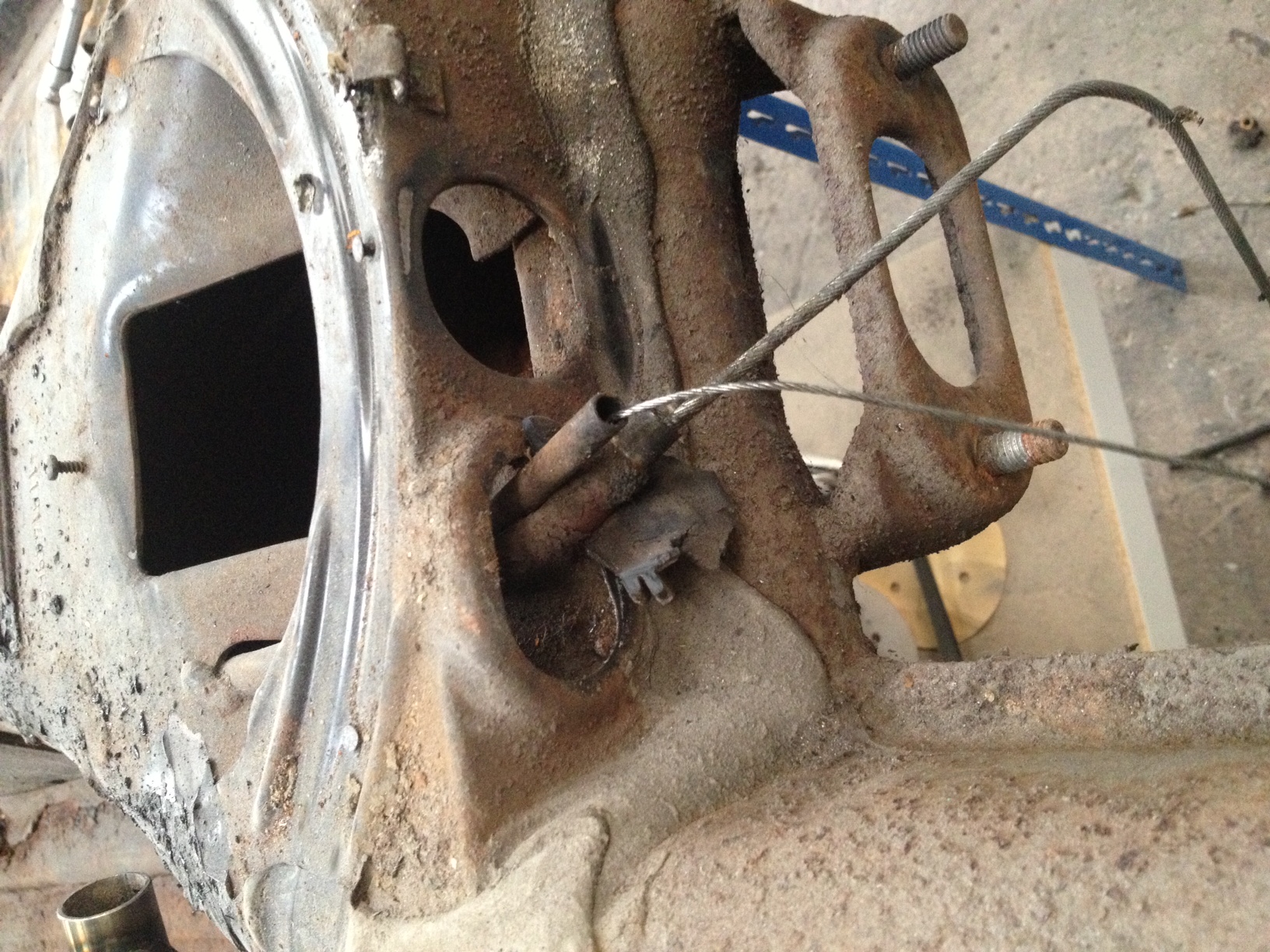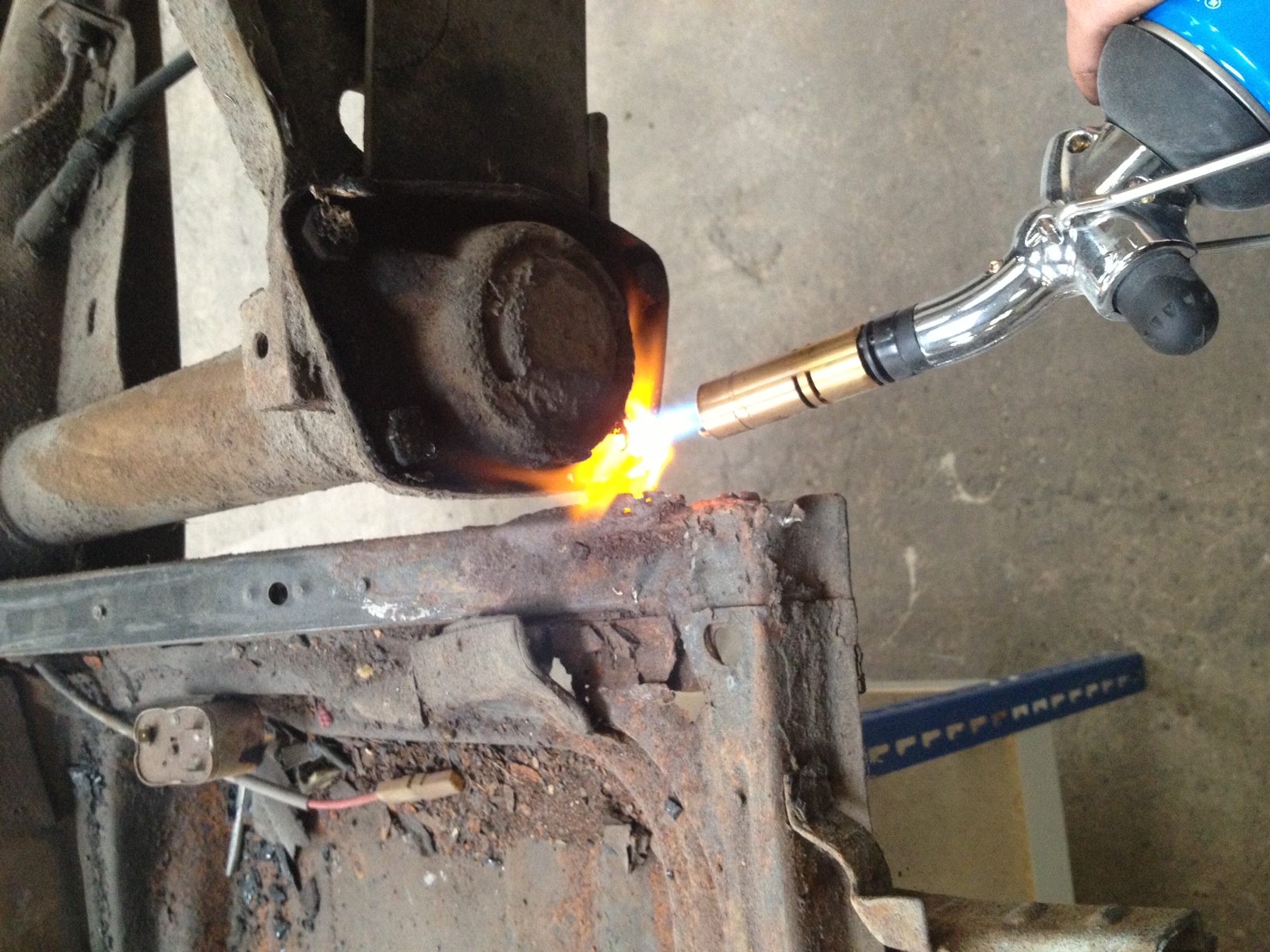 28/11/12
Moving round to the opposite side of the shell striaghtening and welding where we found a few more minor issues. Also test fitting the shell onto the pan. The last parts of the shell and pan will be shot blasted and cleaned thoughroughly before assembly: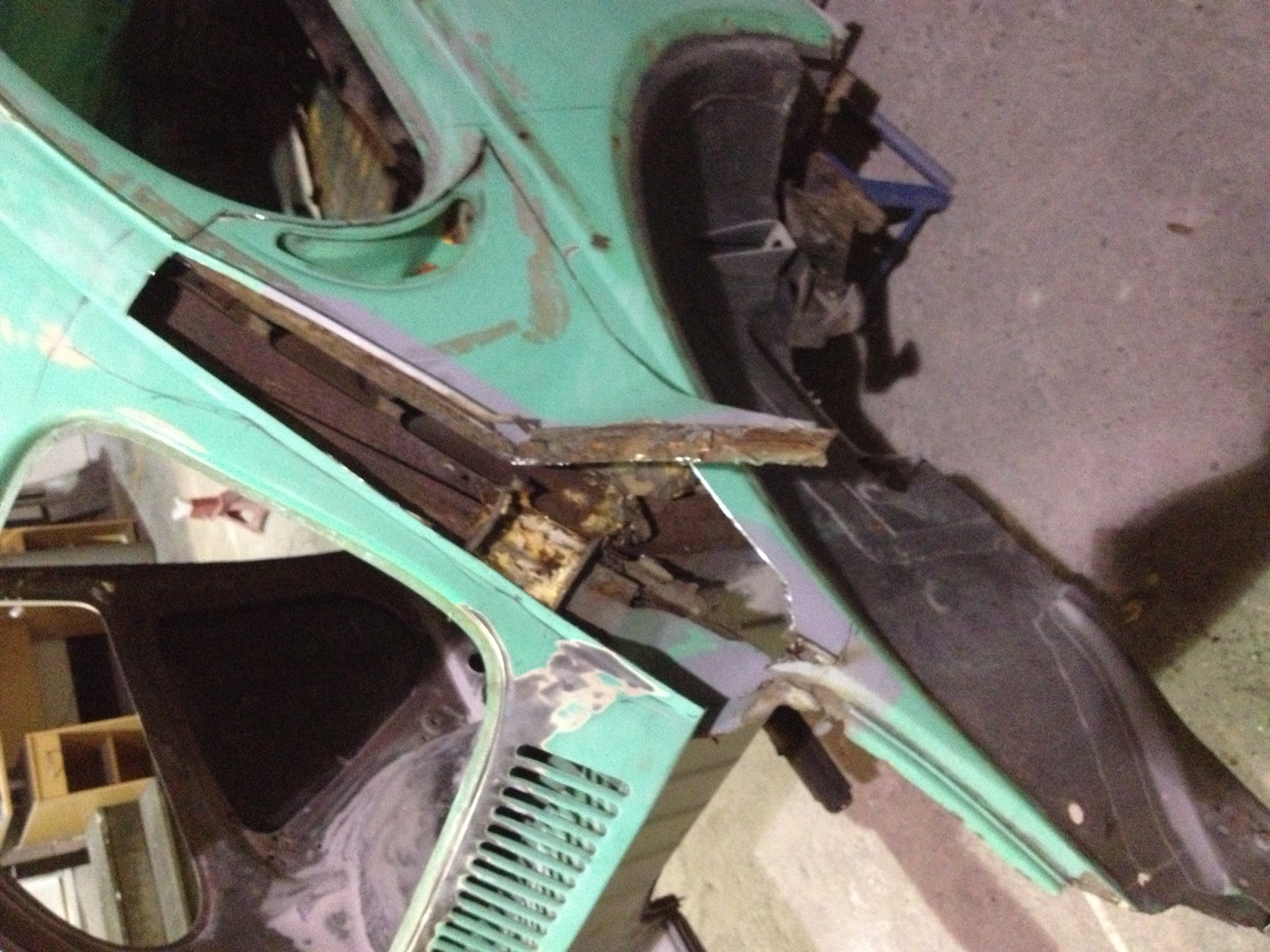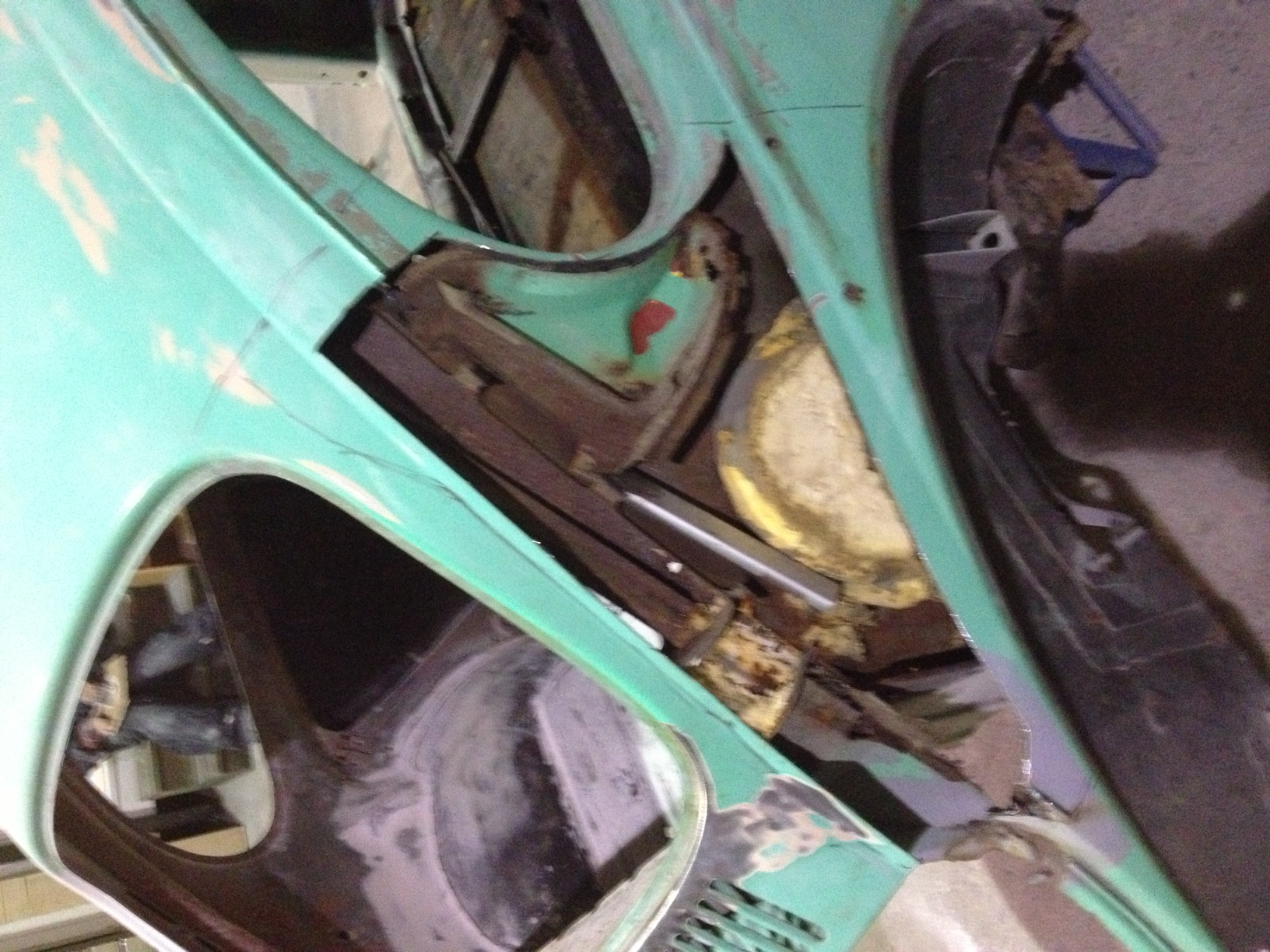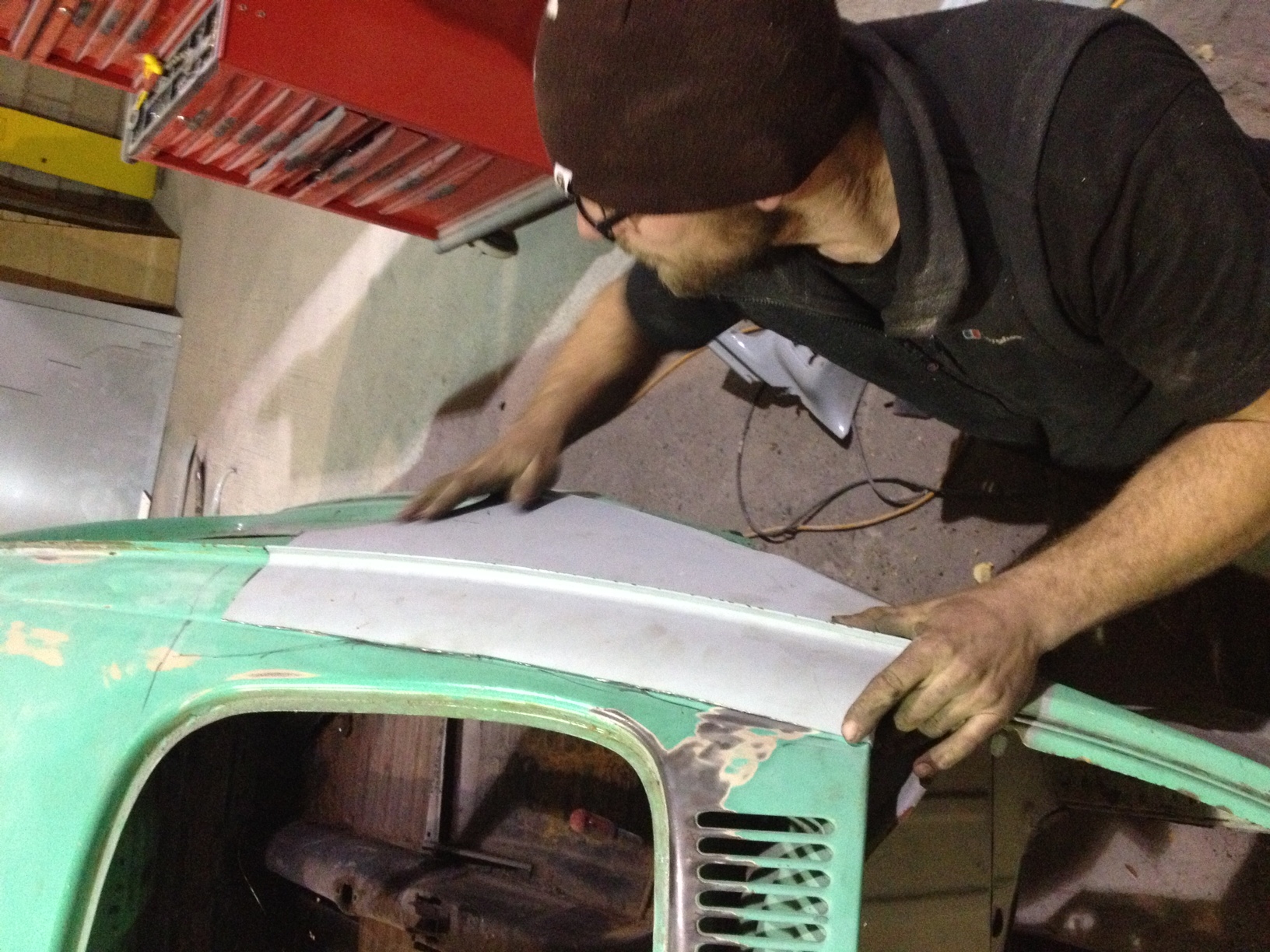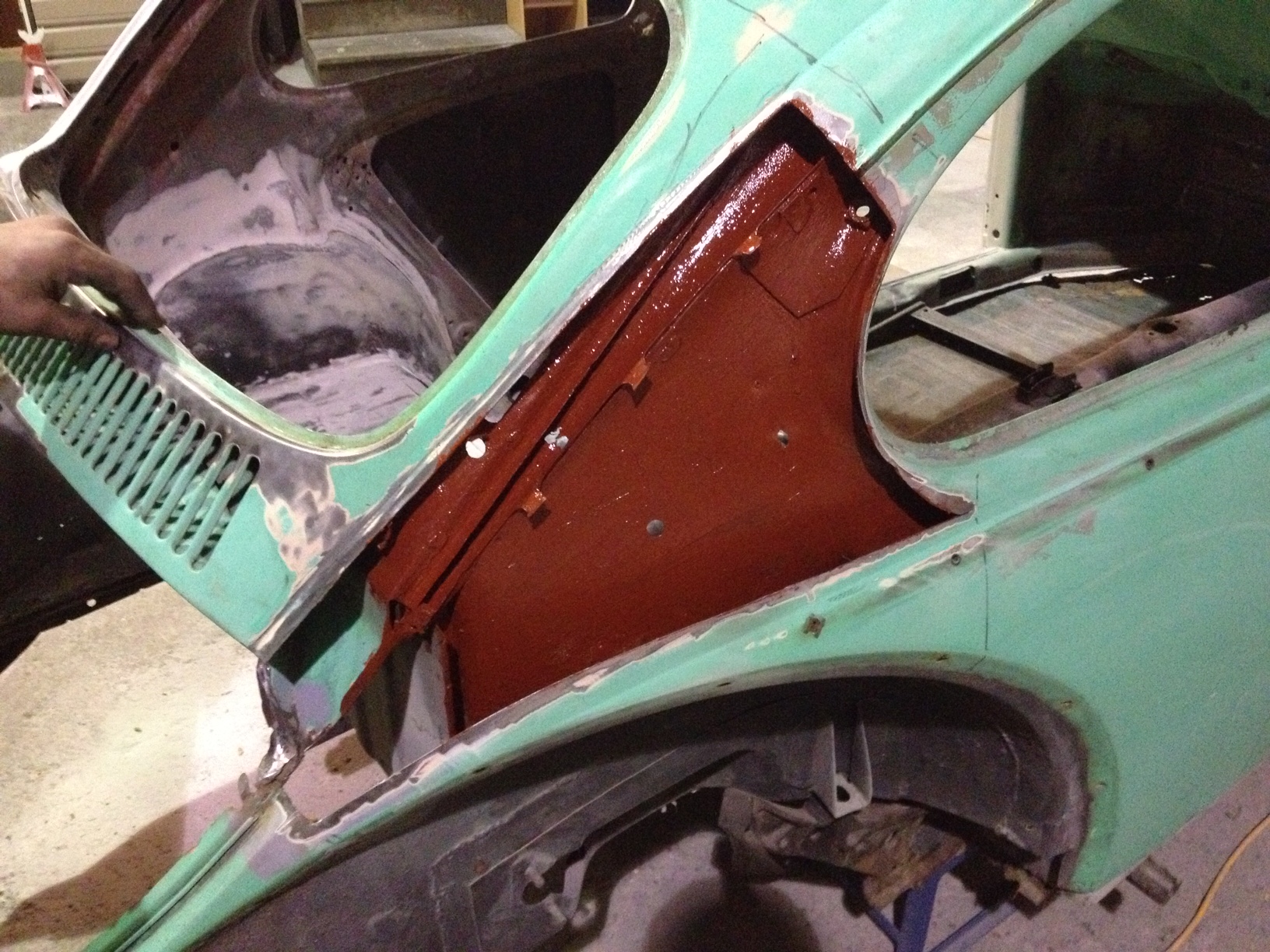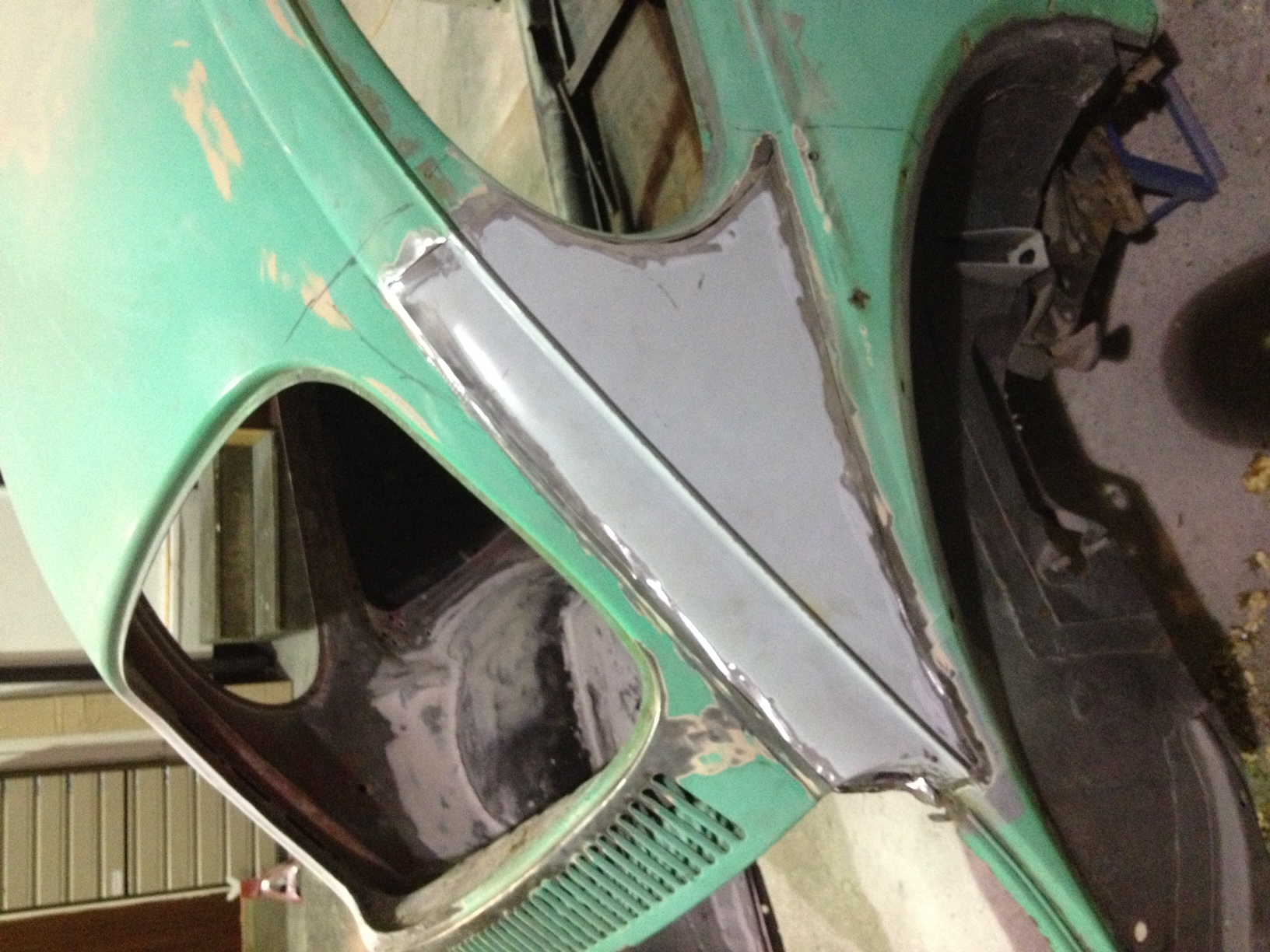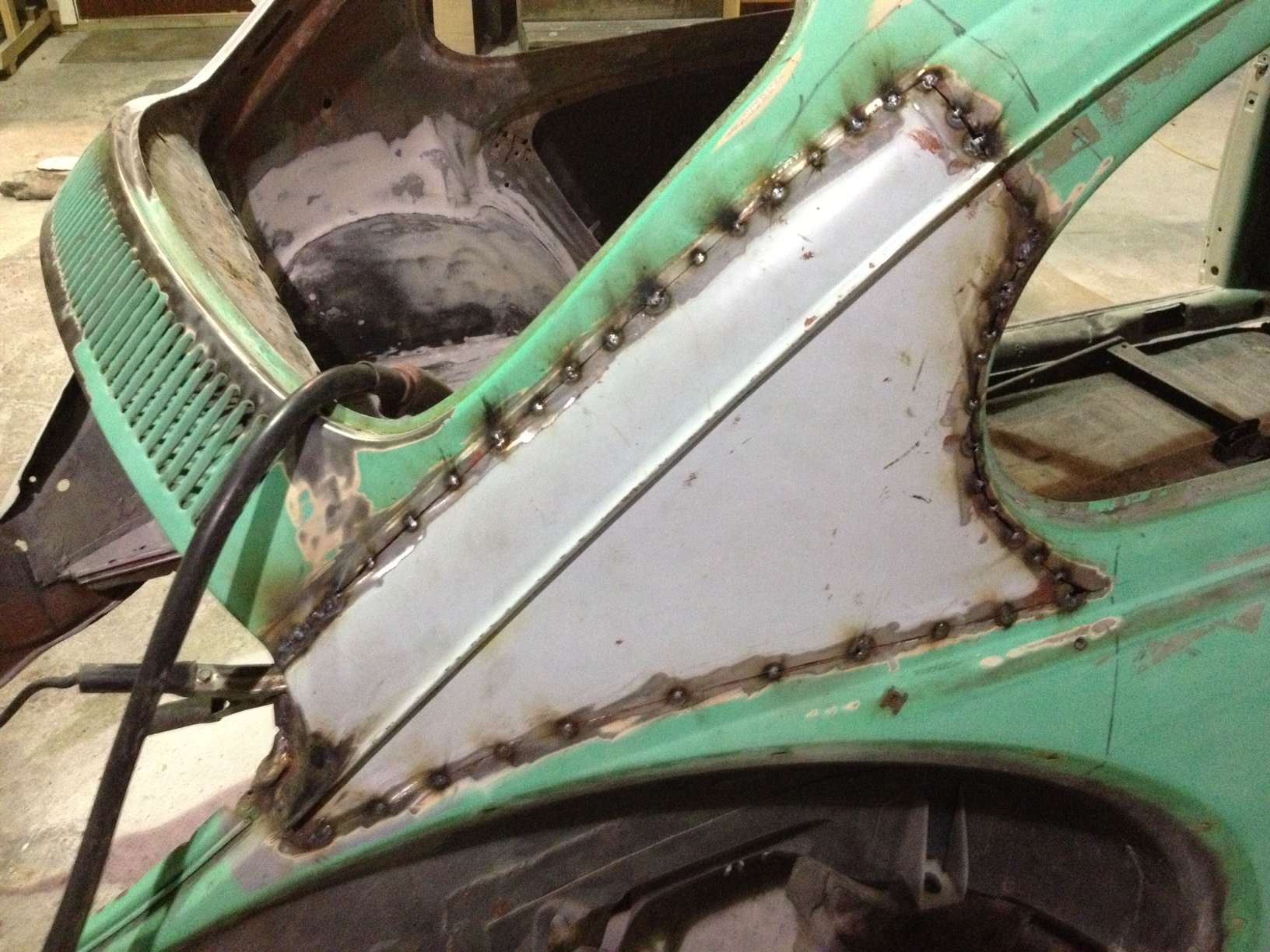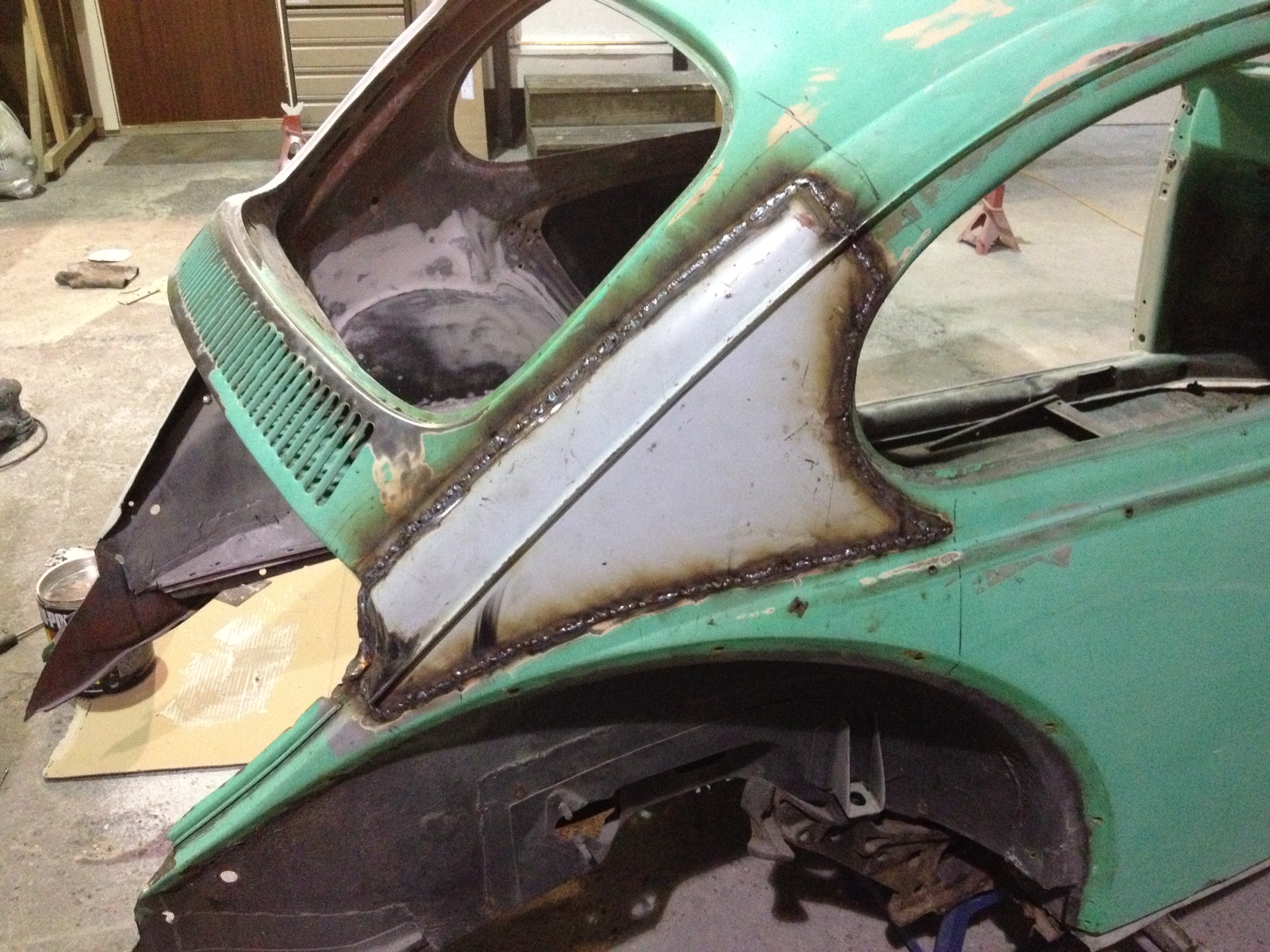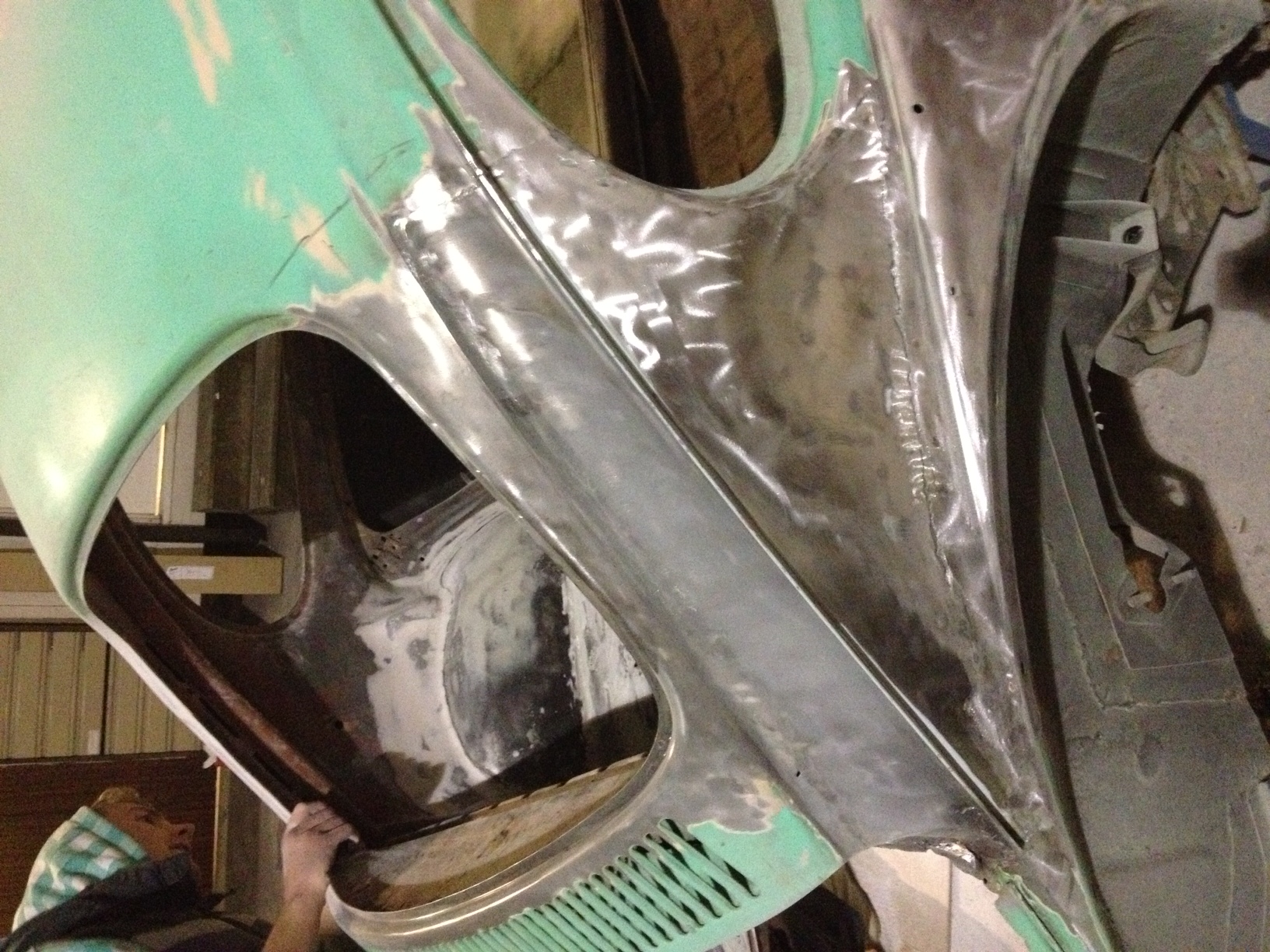 04/12/12
We have hit the right hand side of the Beetle now, so the whole shell is at some stage in the resto now. We have nearly removed all rot from the car. and started working on straightening some of teh wings and panels originally intended for Craig's old bug, but now can be be re-used and become the Limebug "Bug"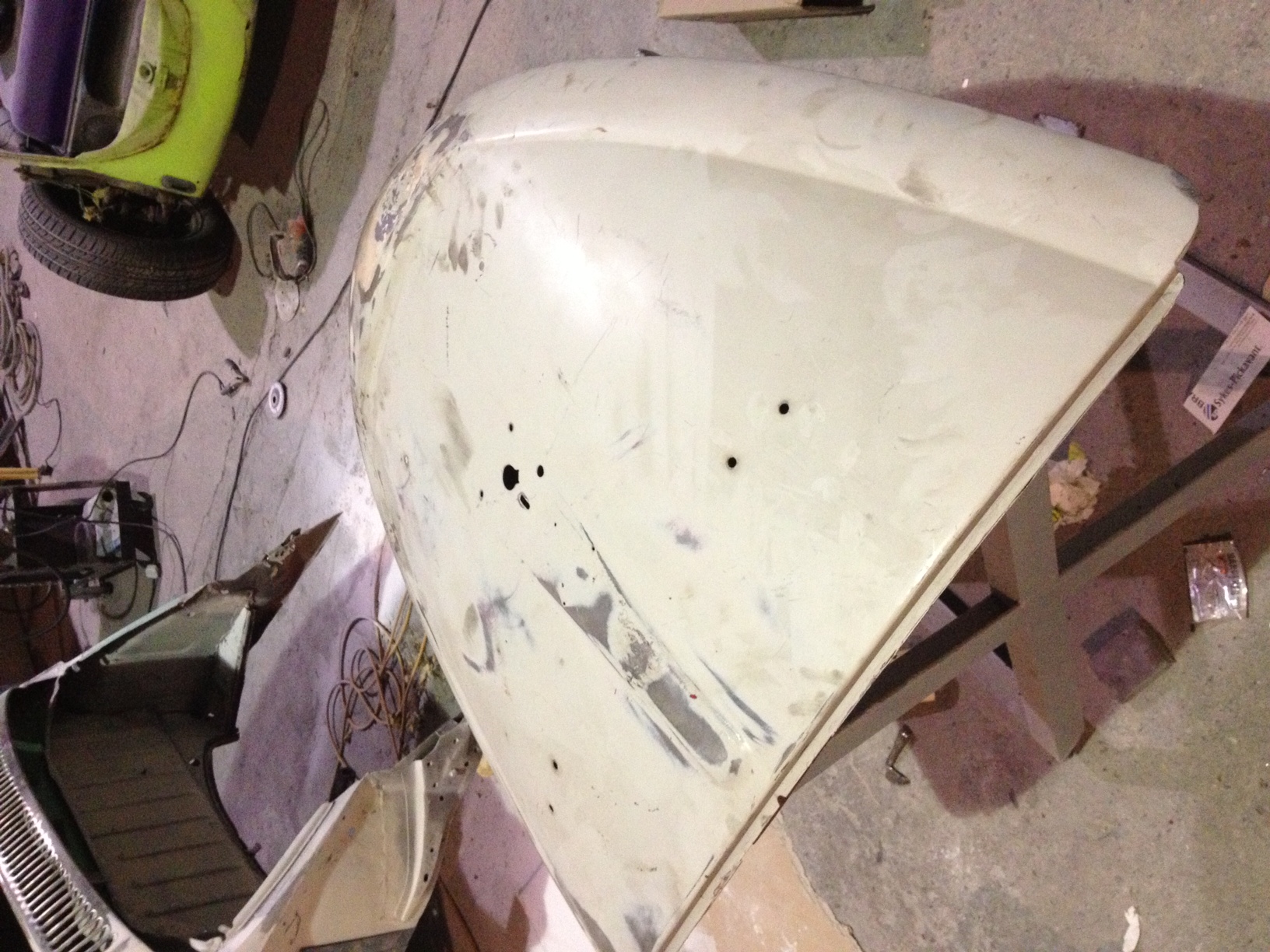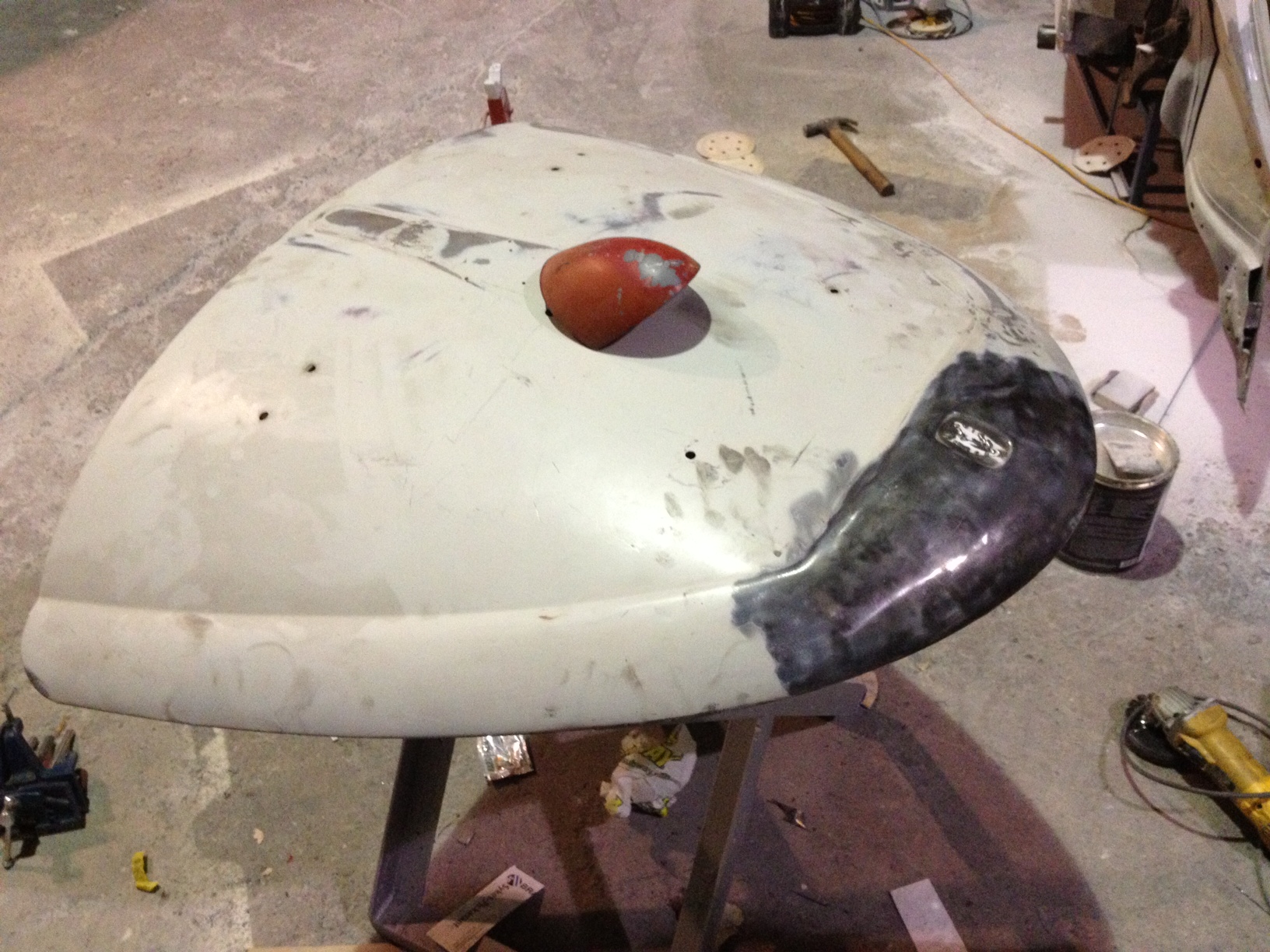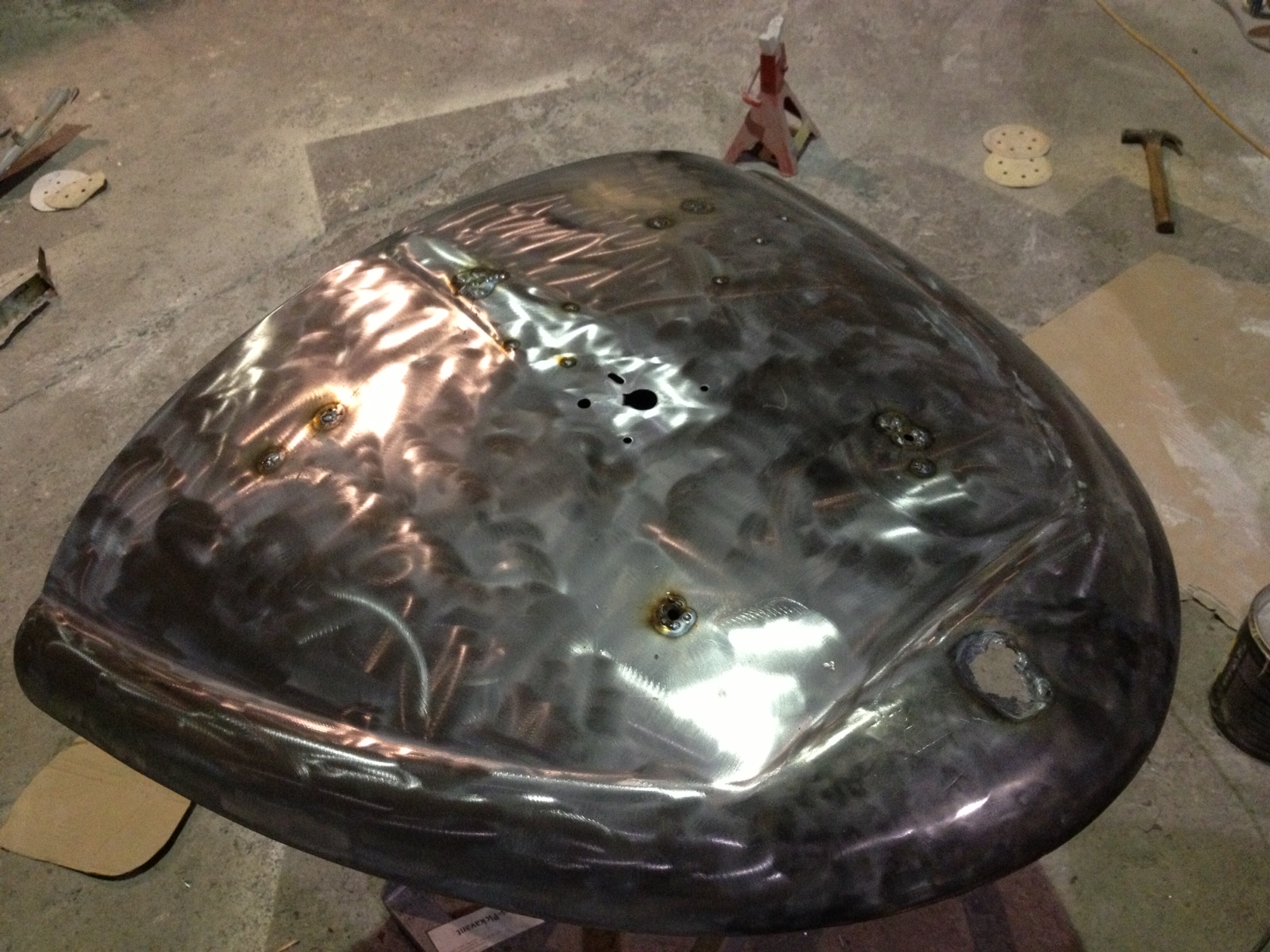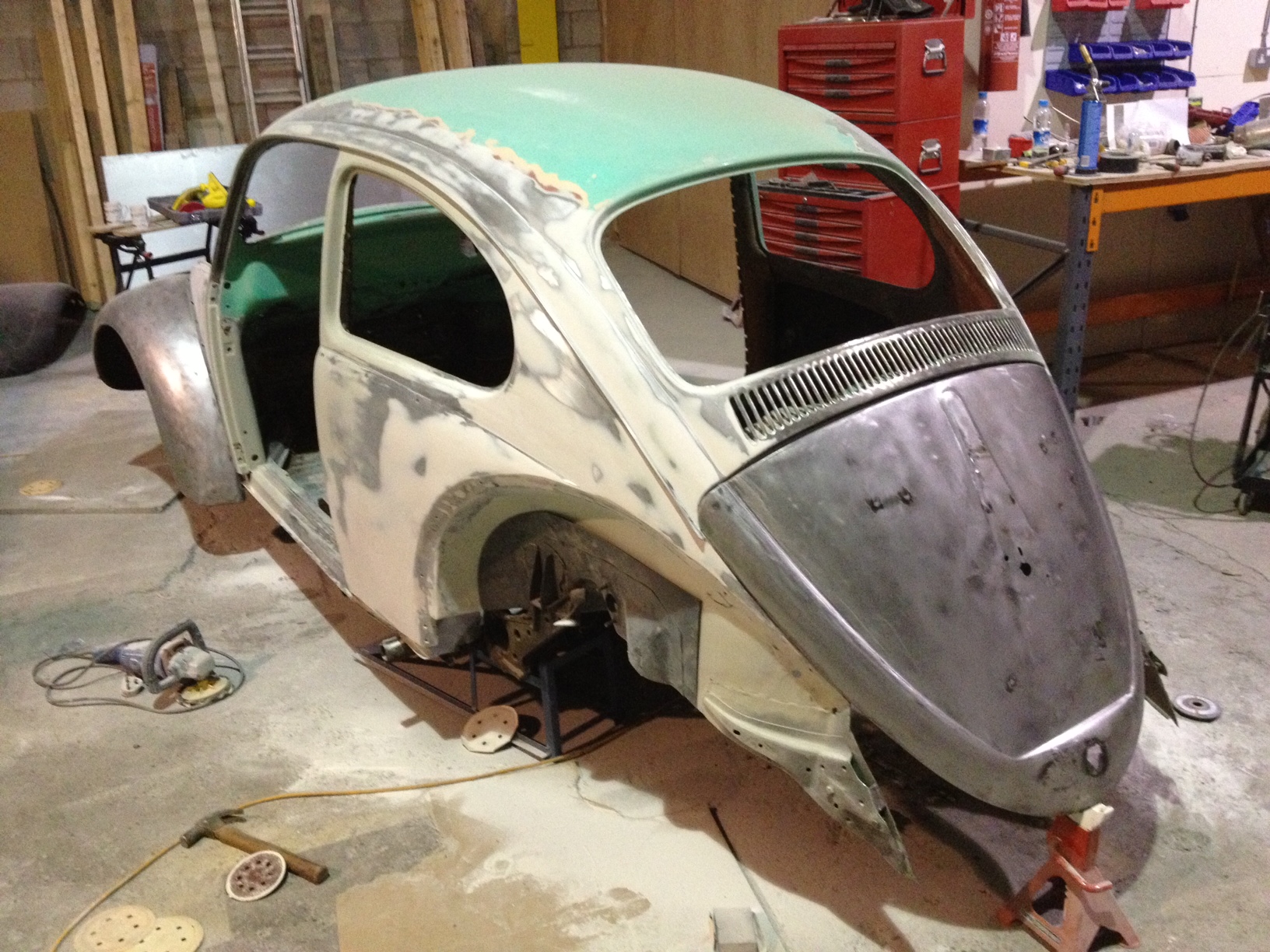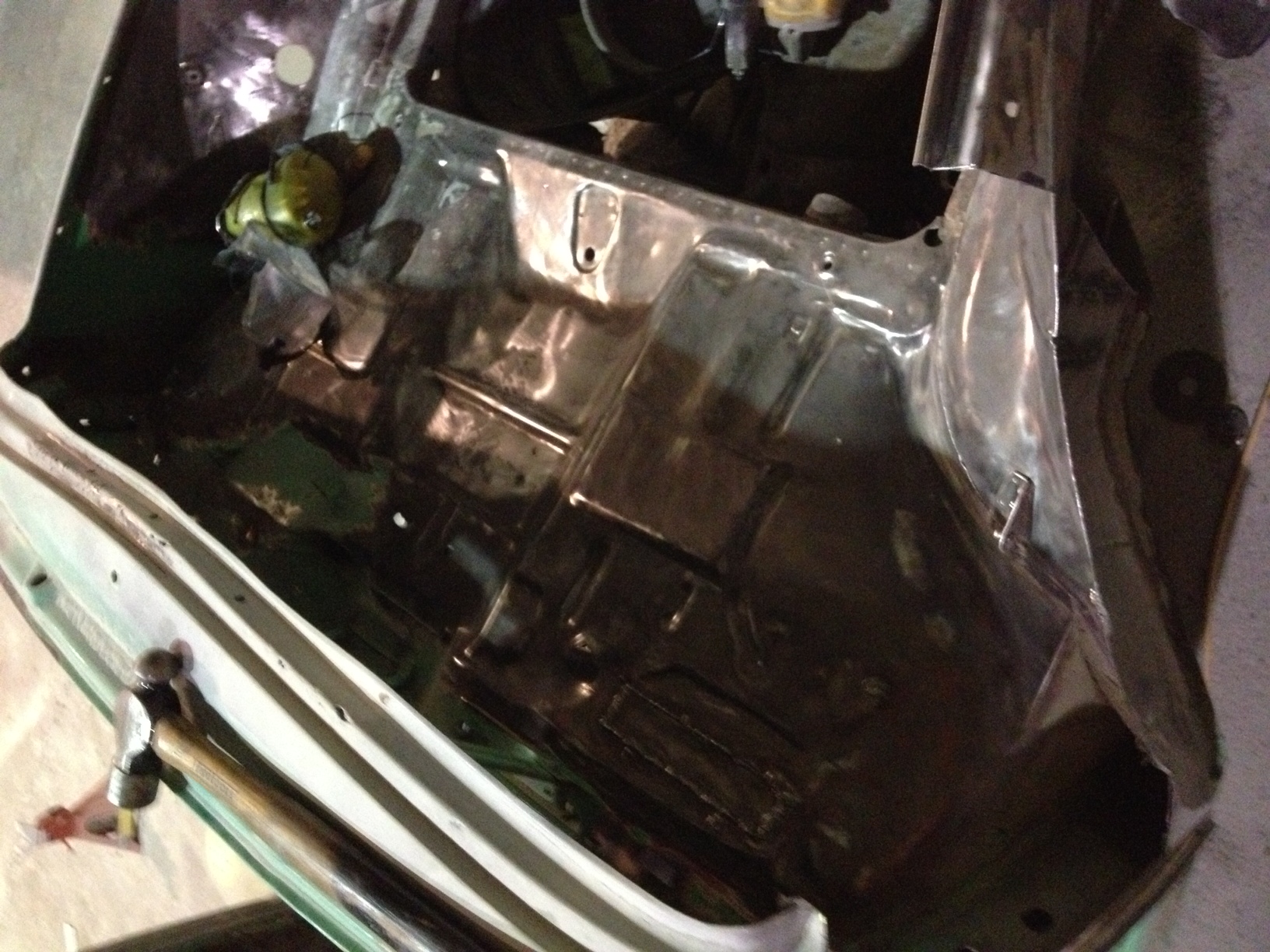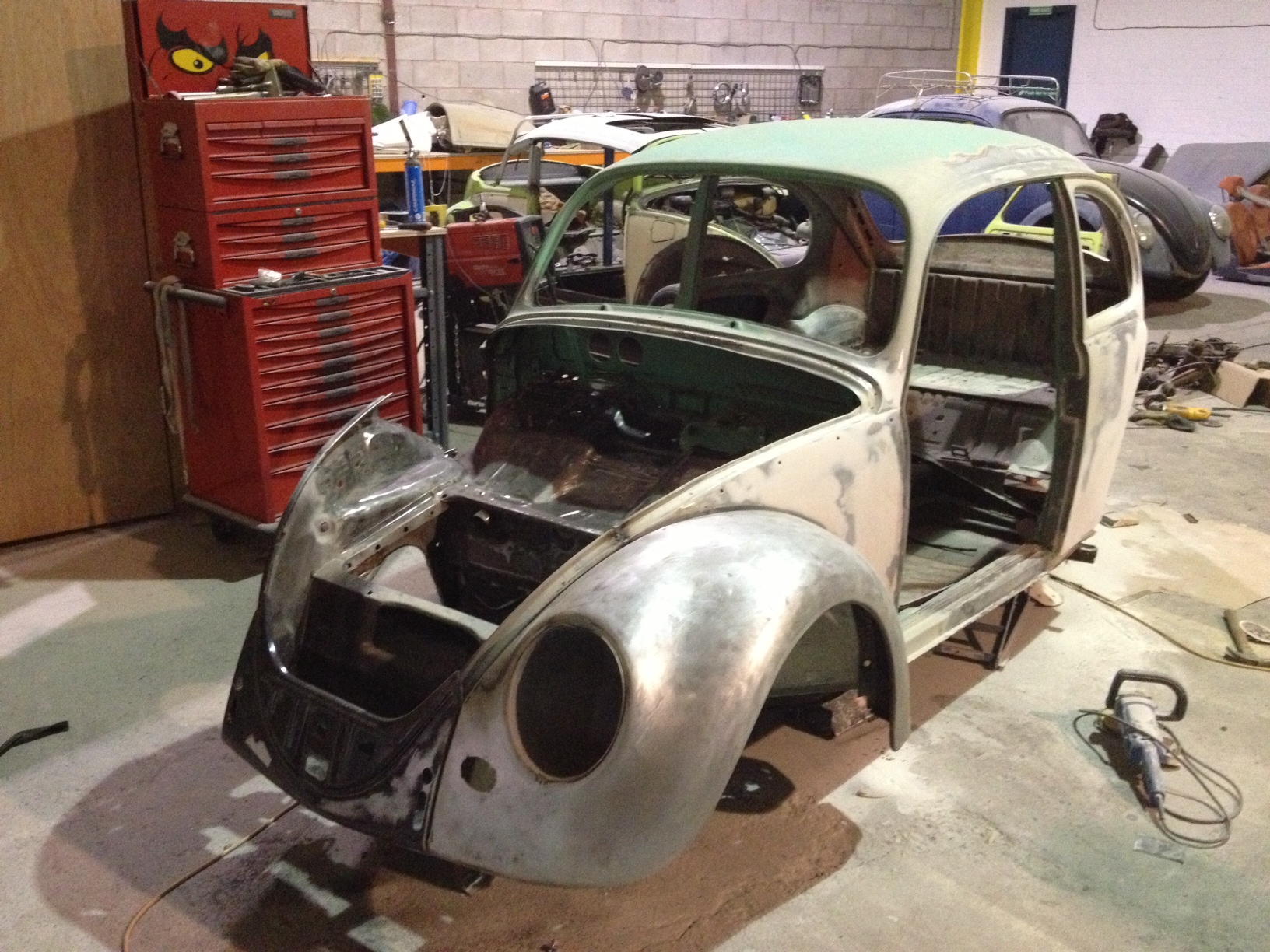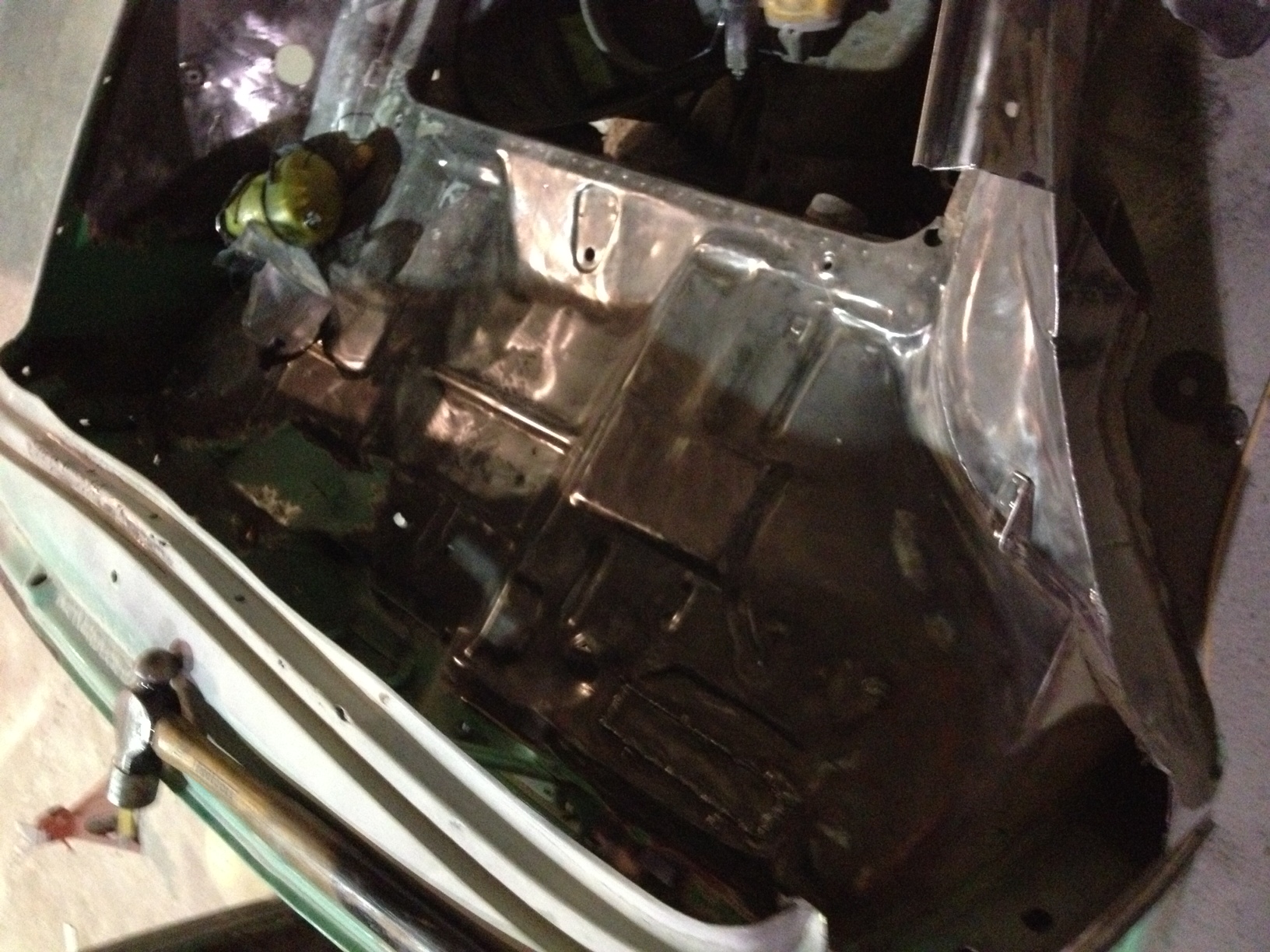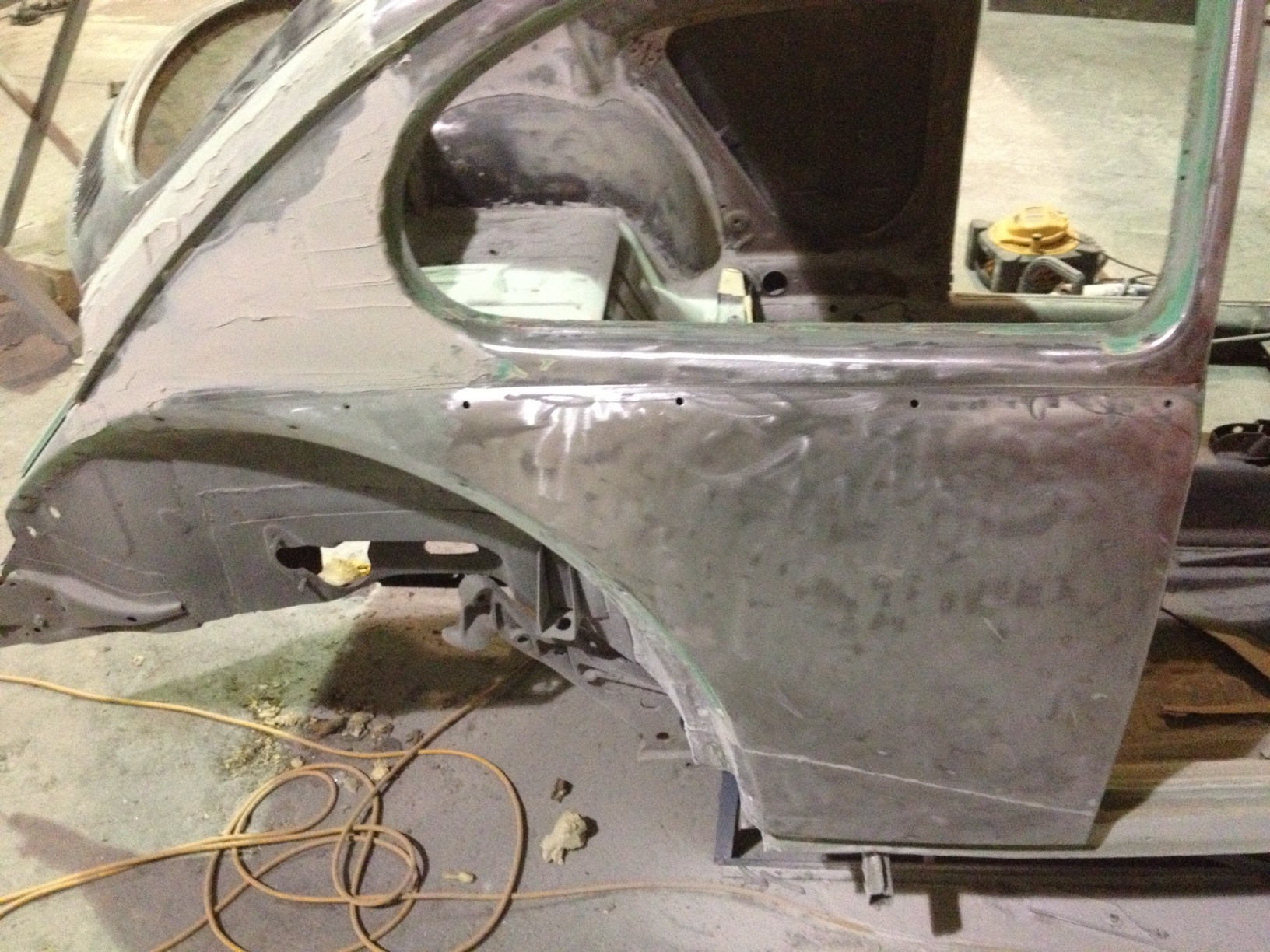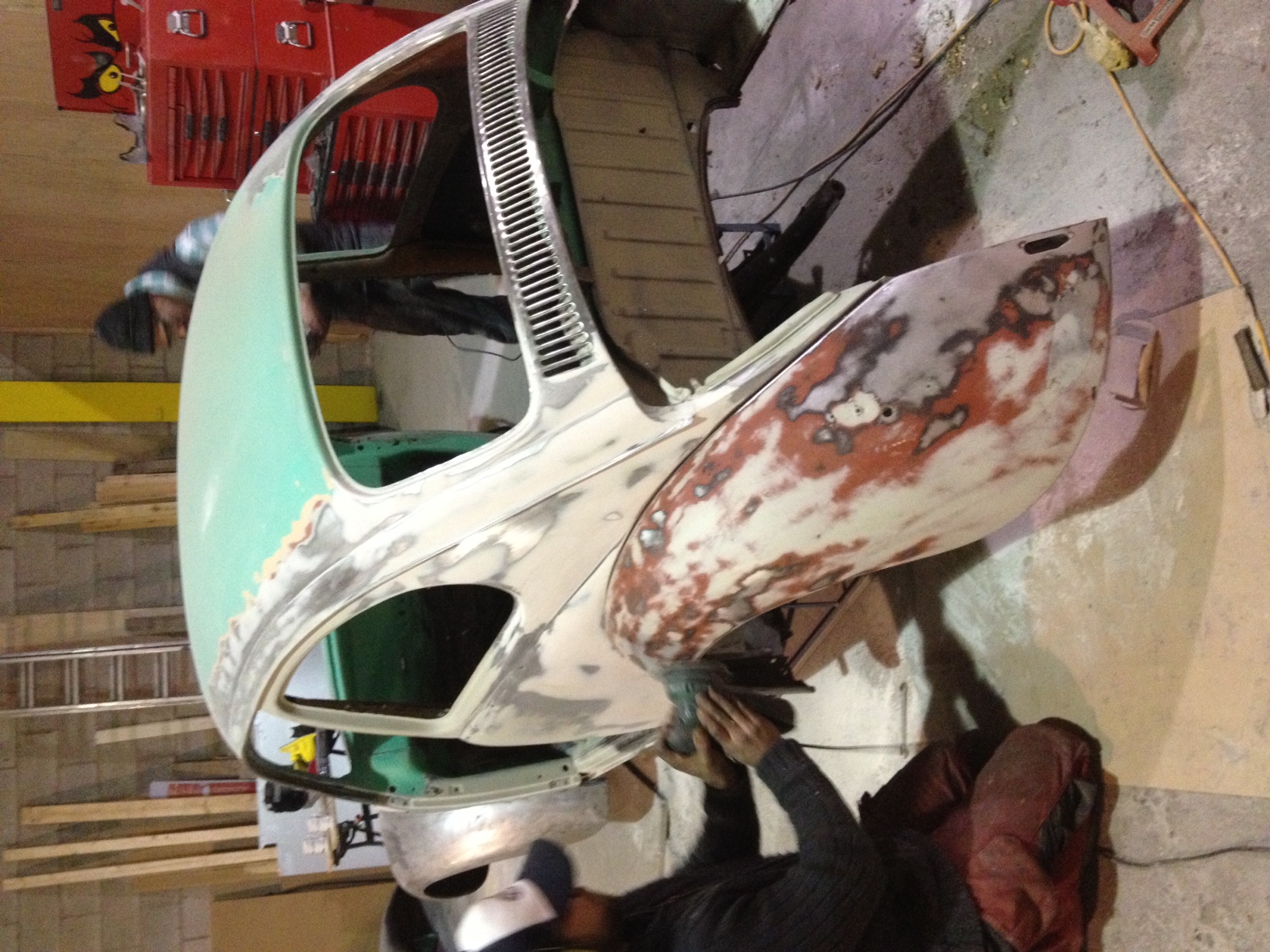 A bit of etch to see where we are up to